Whenever a designer creates a clothing line with meaning and purpose, you're more likely to give them your hard earned coins. There are a slew of new size inclusive brands that are helping to create more diversity in fashion. One newcomer is designer Kaelen Haworth. Kaelen is not new to fashion because she had her own namesake line back in 2009. However, she stopped designing for her line and decided to create something more inclusive. This year Kaelen launched Second Sight. A size inclusive designer collection that offers the same style of clothing for women sized 0-24.
What's cool about Second Sight is that their clothing is made in NYC and they sell 5 pieces at a time in a monthly edition. Basically, every month they create a small collection of pieces and sell them for that month and then they sell a new collection for the next month. Second Sight's sizing is also a little different than we are use to seeing. Clothing is sized from 1-7 which is equivalent to sizes 00-24. Currently, you can shop the last 3 monthly collections.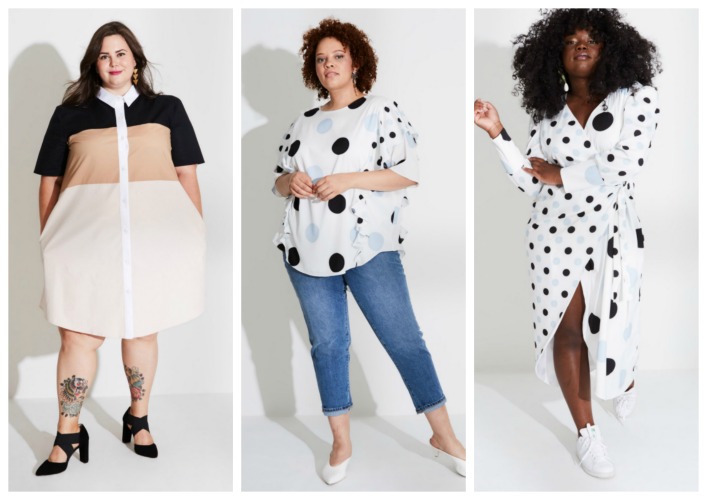 We checked out some of the pieces online an spied a polka dot wrap dress, a colorblock button down shirtdress, oversized ruffle tee, and a fantastic pair of belted paper bag waist pants. All of the pieces are designed with an attention to detail and with the use of luxe natural fabrics.
We definitely need more size inclusive brands that are creating cool stylish clothing for women above a size 20. Many of the new size inclusive brands stop at a 20. Kaelen is leveling up by included larger sizes. Can't wait to see what else Kaelen comes up with this year.
Second Sight Size Inclusive Designer Clothing
Checkout  Second Sight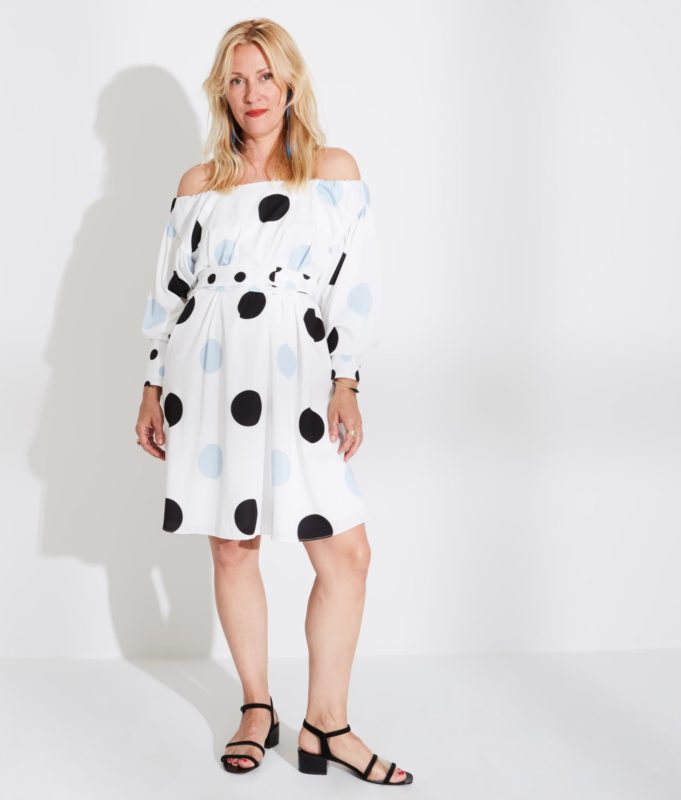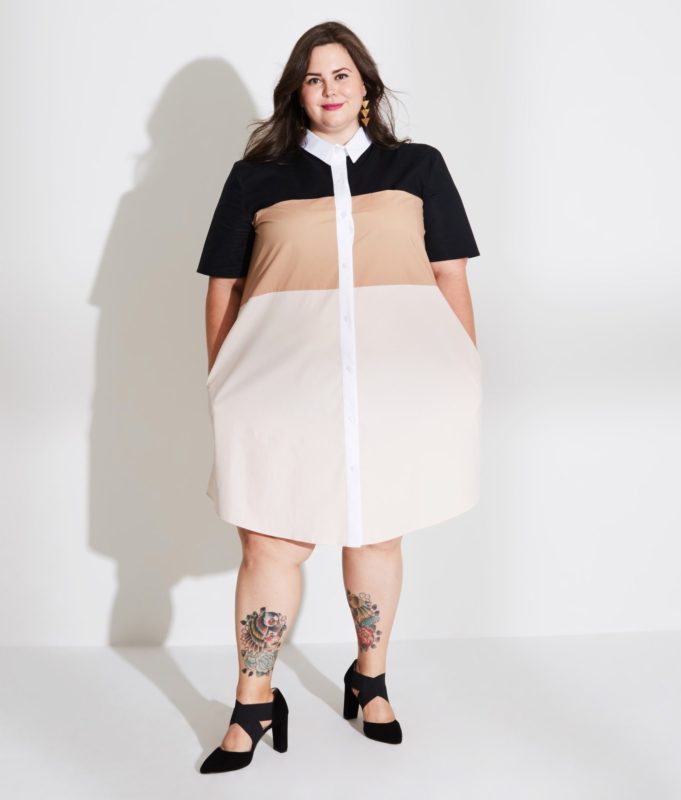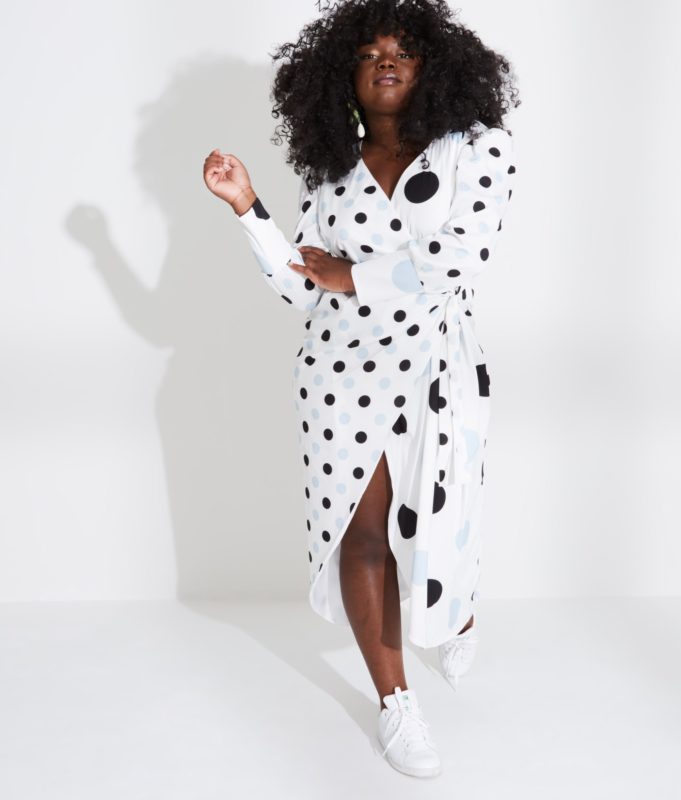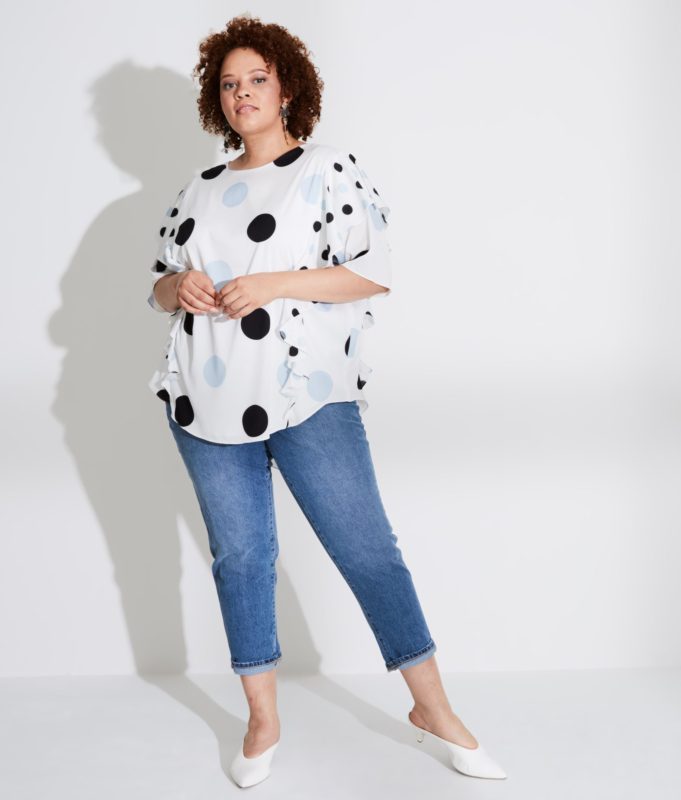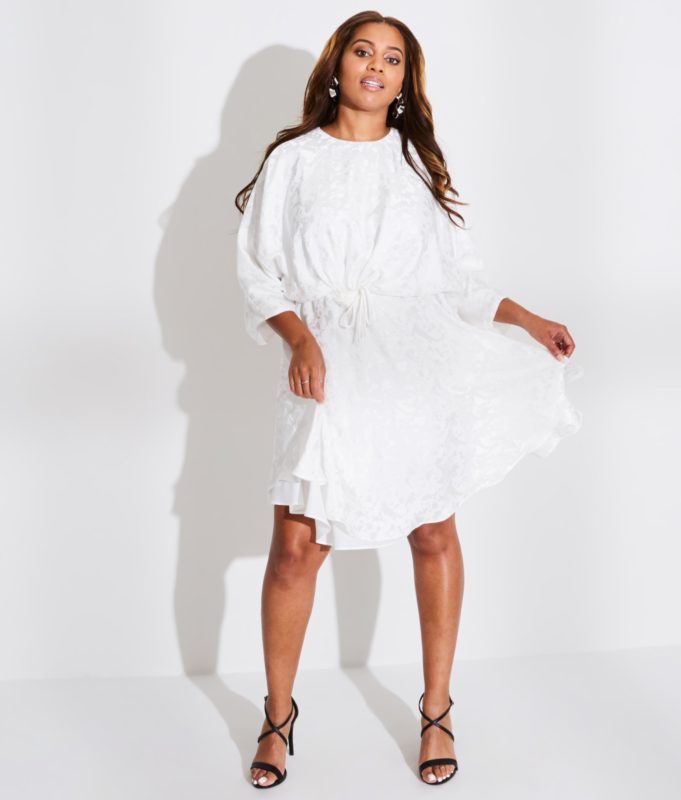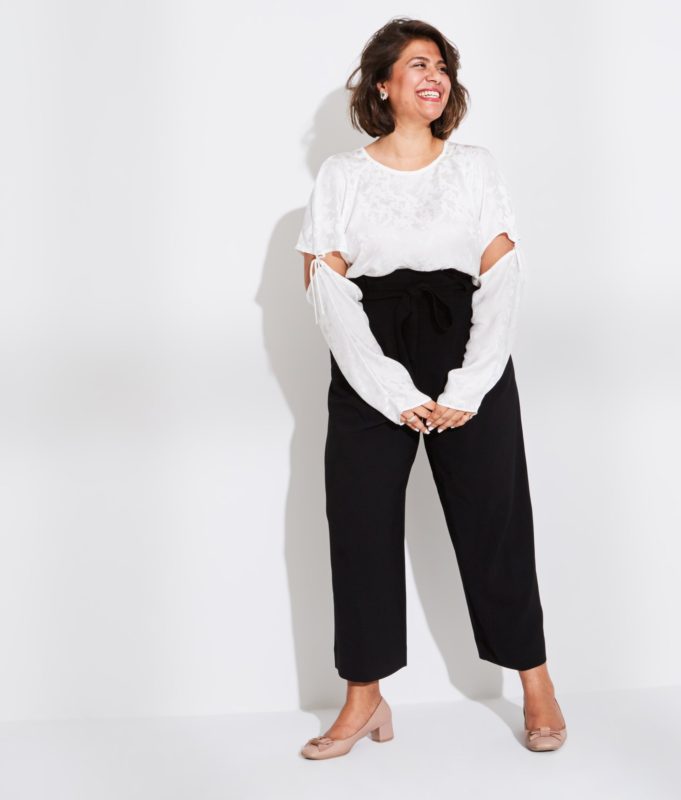 There area few plus size influencers who have been wearing looks from Second Sight to New York Fashion. We spied Kelly Augustine and Tess Holiday in Second Sight Polka Dot dresses.
Tess Holiday
Kelly Augustine