Fashion week is still going strong and plus size bloggers are out here dipping and doing it. They're slaying these NYC streets. We spied so many stylish women all across town heading to designer shows. We even spotted a few plus size bloggers wearing the same look on different days. Back in the day it was common to see plus size women wearing the same look because we only had a handful of stores to shop in. Now that we have a myriad of stores to shop at, its increased our outfit options. Although we have way more options than ever before, every now and again, a plus size brand will create a look that plus size bloggers fall in love with.
Case in point, this pinstripe Eloquii suit. At New York Fashion week, we spied a few plus size influencers strutting to shows in this pajama style pantsuit set. It's an uber chic look. The jacket has puff sleeves and a belted waist. The pants are wide leg with a relaxed fit. A perfect New York Fashion Week look.
Pinstripe Wide Leg Pajama Pantsuit , Pinstripe Belted Jacket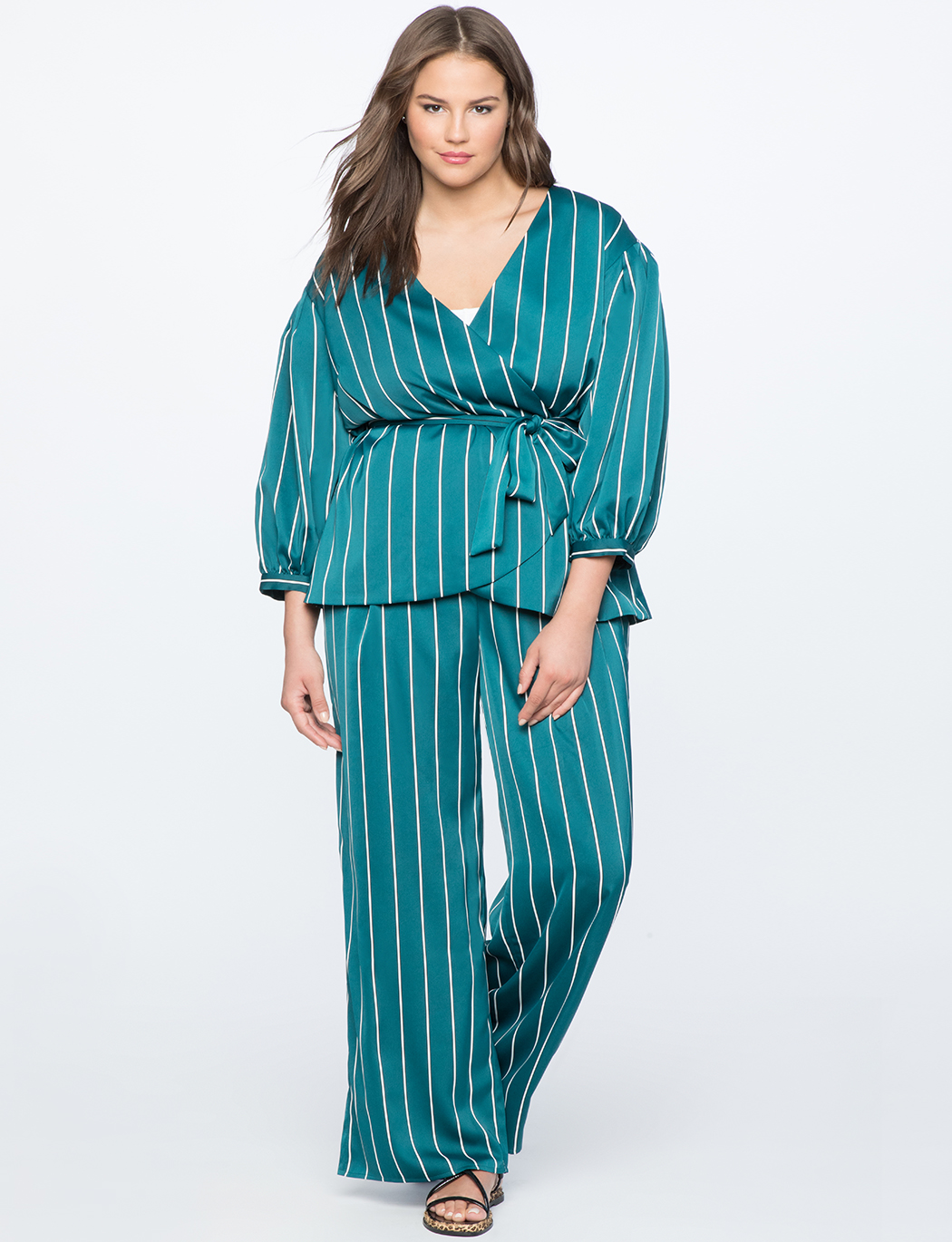 Plus Size Bloggers Wear Eloquii Pinstripe Pantsuit at Fashion Week
Model and influencer Alexa Rosa hit the fashion week streets in the Eloquii pantsuit. She styled hers with a pair of white cateye sunnies and a black lace top underneath the jacket.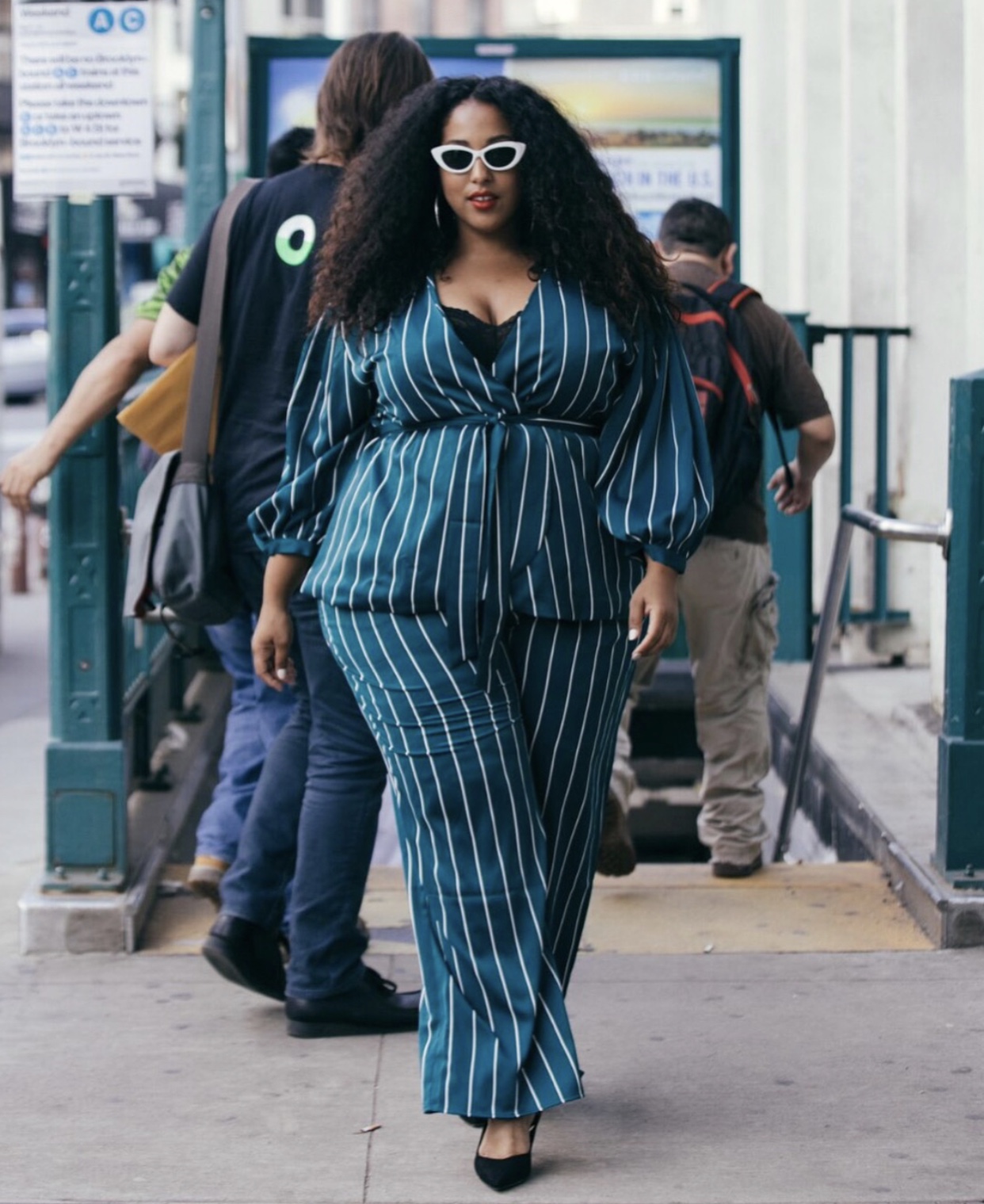 Blogger and Youtuber Kellie Brown styled the pantsuit with a statement tee and sneakers.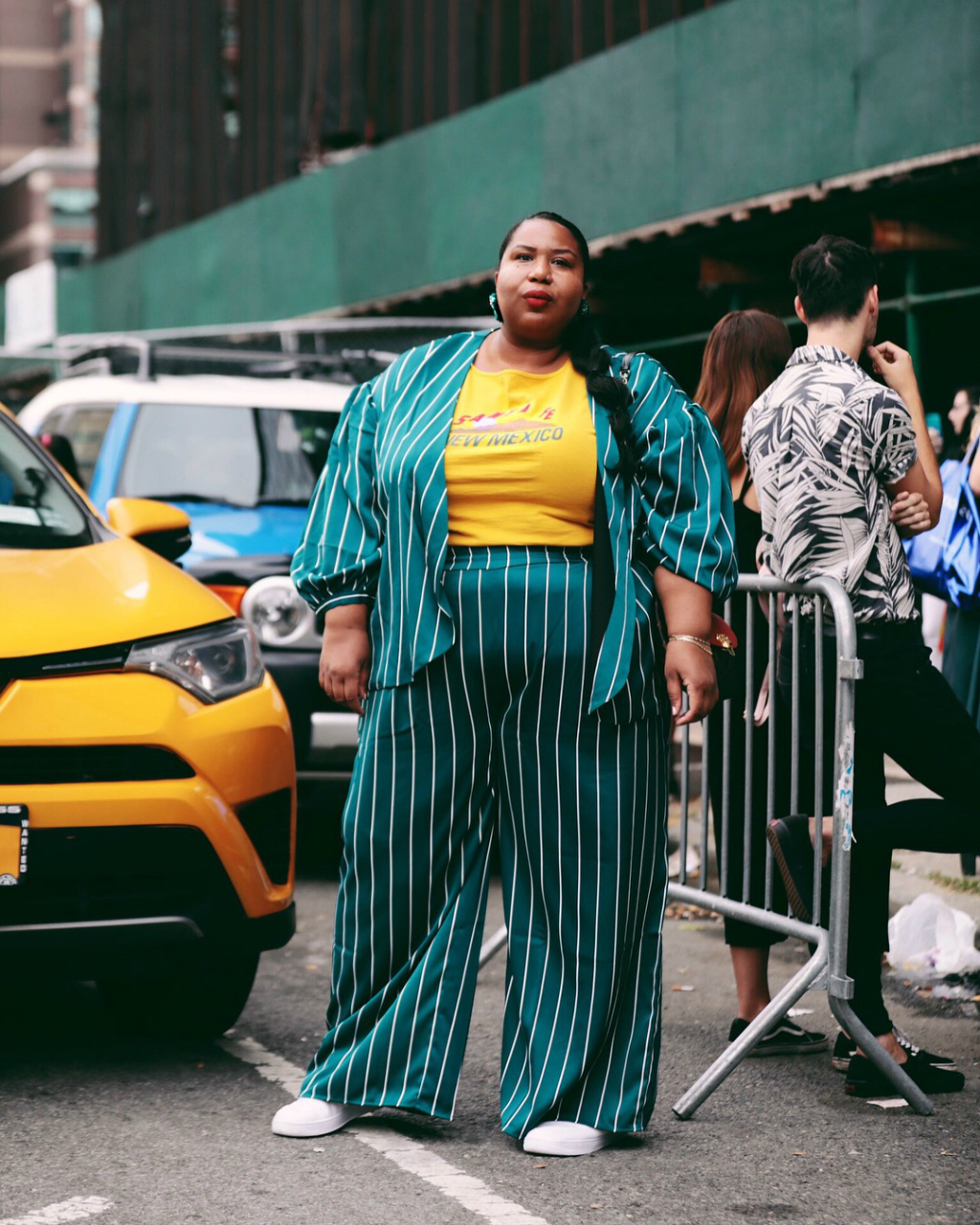 Blogger Beauticurve took her look up a notch with a head wrap and silver platform heels.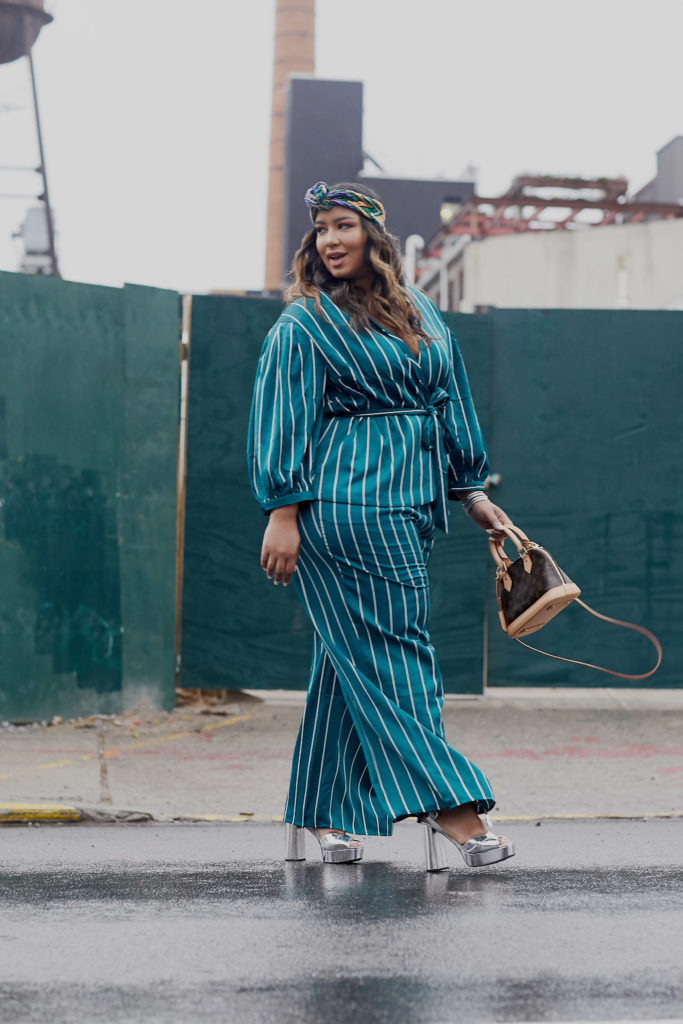 Follow us on Instagram to checkout more of our fashion week recap
---
Shop SC Style Picks