Hey curvy girls all over the world,
December and January are holiday party season. Its a time when you can really get all glammed up in red carpet worthy looks. This year I wanted to step up my look for holiday parties. I want to wear statement making pieces that sparkle and shine. Typically, I go for a sexy body con dress or a chic skirt and top combo. I decided this holiday season I would go for statement making sequin dresses.
I found an uber chic gold sequin dress from Eloquii. It has a one shoulder sleeve detail and a faux wrap skirted bottom. When I saw the dress on Eloquii's website I knew it would be perfect to wear to my next holiday party. Sequin dresses are statement making and head turning. When you walk into a room, a sequin dress gets you noticed.
One Shoulder Wrap Skirt Sequin Dress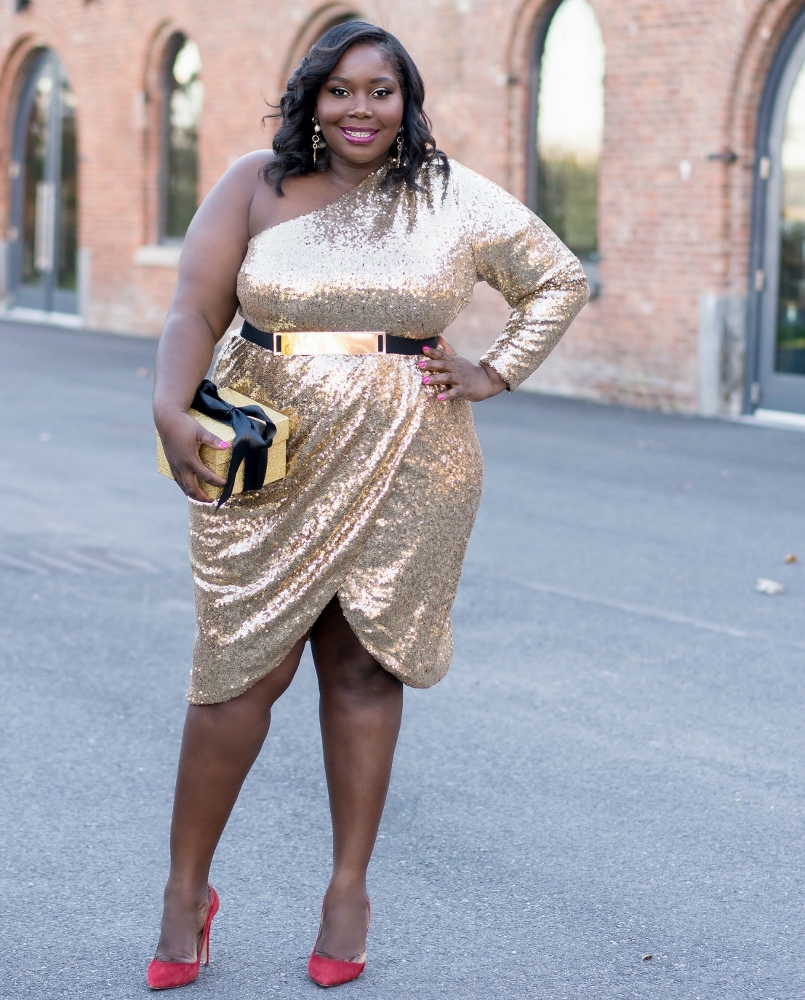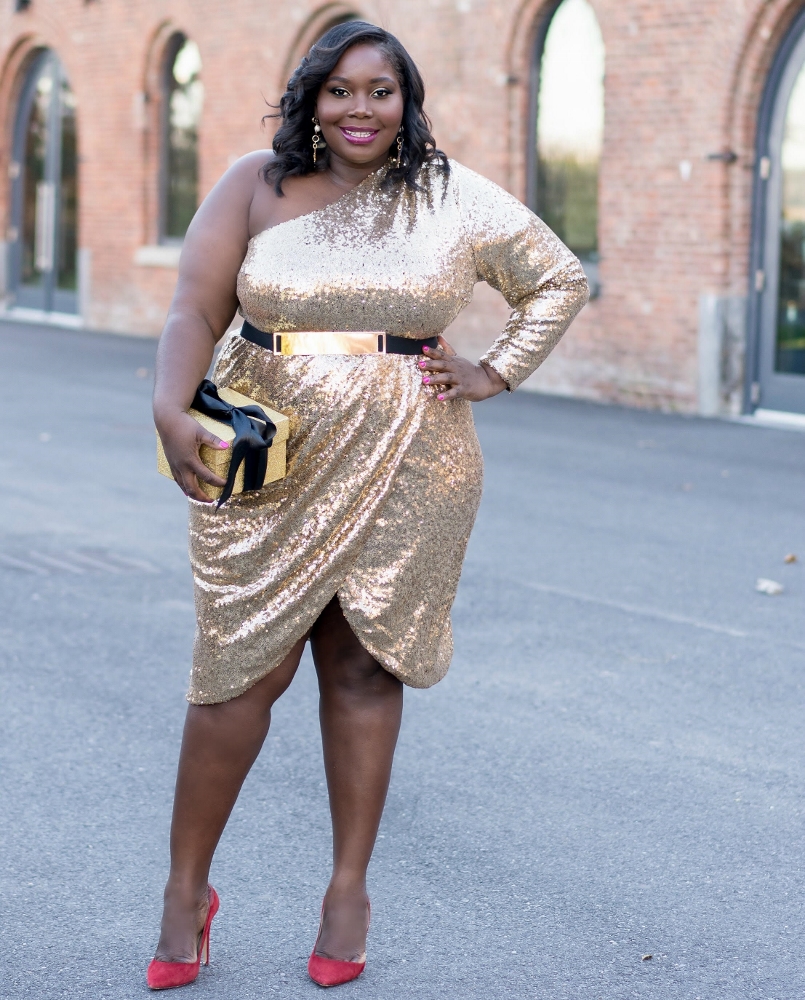 Sequin dresses are also super easy to style. For this gold one shoulder dress, I added a belt with a gold mirror buckle. I slipped on a pair o red suede heels, and added gold drop earrings. If you're looking for something fabulous and statement making to wear to your next holiday party, I'm telling you go with a sequin dress.
Even if you don't need to be too glammed up for a holiday party, there are sequin dresses that offer a casual vibe. However, since I'm a glamour girl I needed a sequin dress that was red carpet worthy. I love how this gold sequin dress looked against my skin. Also, the fit was perfect. It has a body con silhouette without being restrictive. I felt comfortable and could easily move around in the dress.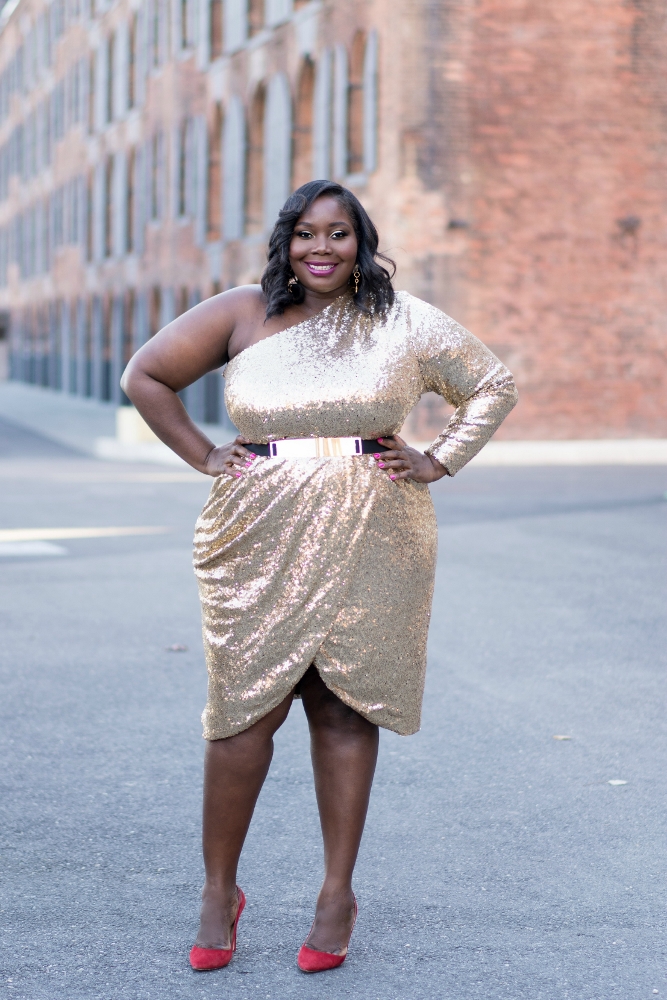 Below are a few more snazzy sequin dresses that I've been eyeing for New Year's Eve. I love colored sequin dresses and there's a super cute striped sequin shirtdress that would be great for a dressy casual holiday party.
Are you into sequin dresses for the holidays?