Hey curvy girls all over the world,
This week has been a hodgepodge of events in my work, blogging, and personal life. My little love love just turned 6, so I spent an entire day palanning a last minute school Ninja Turtle themed school party for him. Work has been super busy with the forever changing markets, and I have been having meetings and conference calls day after day for some fun blog events in October (Can't wait to share).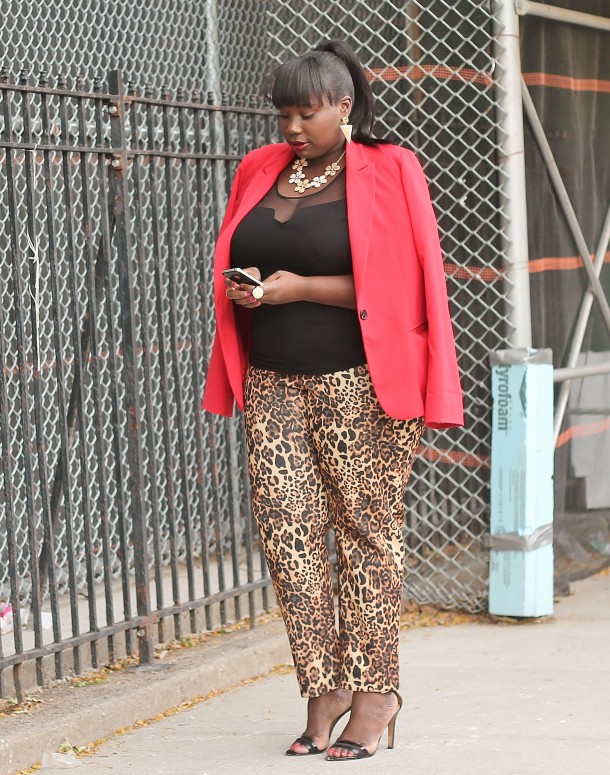 When my life gets hectic, I like to keep one thing in order and that's my wardrobe. When I feell like things are getting crazy, I breakout the animal prints. All this week, I have been rocking animal prints. On Monday I wore a snakeskin tunic to a blog meeting and on Wednesday, I rocked a pair of Eloquii's kady ankle pants in leopard. You guys already know my admiration for the Kady pants. The fit is phenomenal. This particular pant is made from scuba material. It's a heavier material that eliminates the lumpy bumpy look, so everything looks smooth. I had to size down for a more neat fit.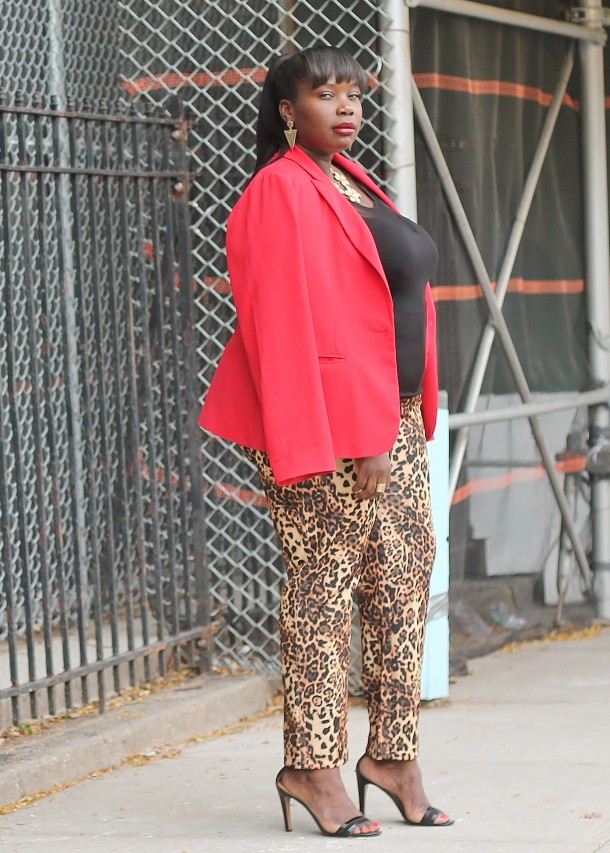 I teamed the pants up with a red blazer, black ankle strap sandals, and a black mesh top from Torrid. For accessories, I went with a gold floral necklace and my fave triangle earrings, all from Forever 21.  For me, Friday can't come fast enough. I am looking forward to a little down time to catch up on all the new fall shows.
What I'm Wearing
Leopard Pants (Gifted): Eloquii (Get it HERE)
Blazer: Forever 21 (old)
Shoes: Nine West (Get it HERE)
Necklace & Earrings: Forever 21