Hey curvy girls all over the world,
We are just a few weeks away from summer and as usual, I am a little excited but a little sad. Spring is my favorite season. Not just for the sunny breezy weather but for the fashion. When spring rolls around I immediately create a style shopping list. I read all of the March fashion magazine issues to see what's hot and to get some outfit ideas. Once I have my ideas and list ready, It's time to shop. This year, I shopped for my spring and summer wardrobe a little differently. Instead of just heading out to my favorite stores. I decided to go to Gwynnie Bee. The plus size fashion subscription service where you can rent clothes on a monthly basis with no committmemt.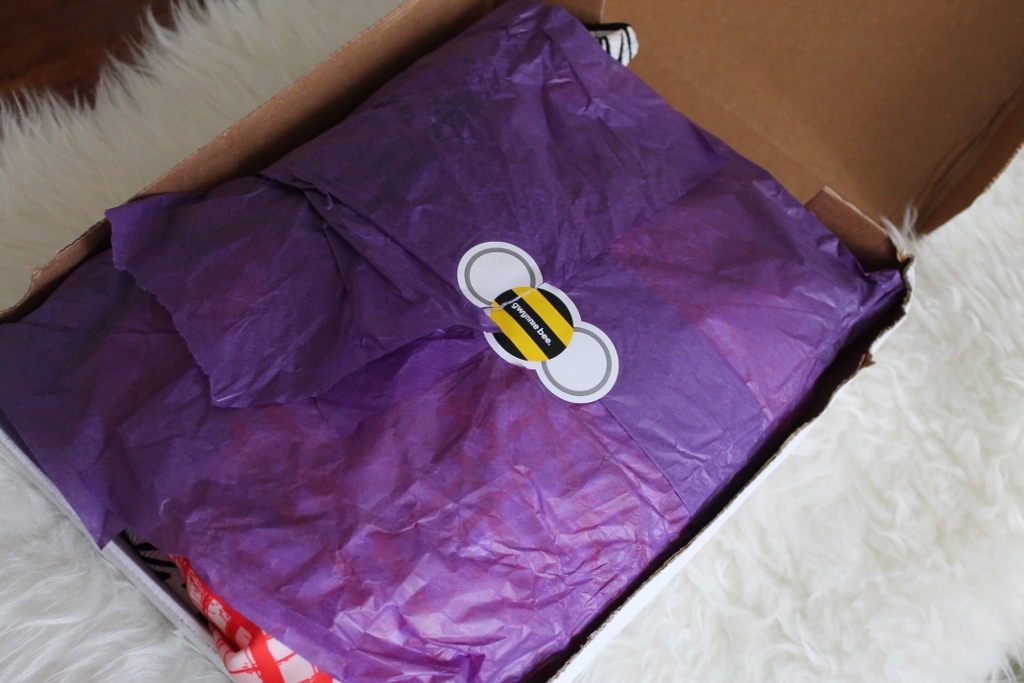 Now, I've spoken about Gwynnie Bee Subscription Service on this site numerous times. If you're the kind of person that shops often and likes to have the new new on a monthly basis, then Gwynnie Bee Subscription Service is the perfect service for you. They have thousands of pieces for you to choose from and they have a mixture of designer brands. You can rent up to 3 pieces at a time for a month for an affordable monthly fee. Also, they carry sizes 10-32. You can switch pieces throughout the month with no commitment. While on Gwynnie Bee's site, I chose a few pieces that could take me from spring to summer. Most of the pieces I chose were dresses, because they're great transitional pieces.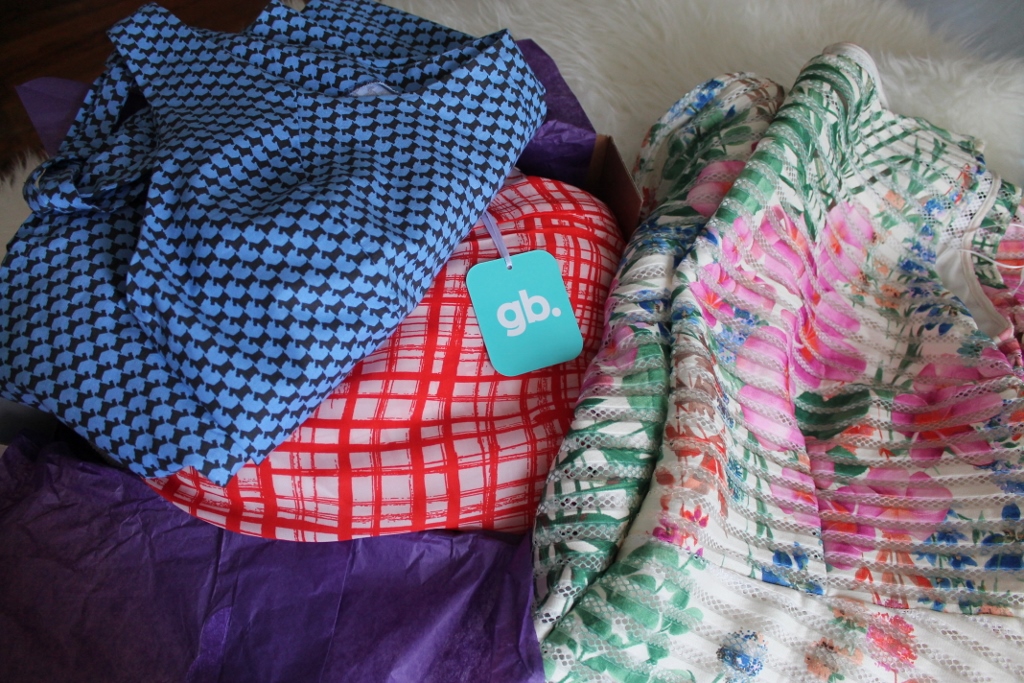 My style in spring is sophisticated, feminine, and colorful. During spring, I like to choose heavier fabrics like light weight knits and scuba material. I like to wear everything from moto jackets, fit and flare dresses, to sleek denim, and sexy pencil skirts. It's all about mixing and matching. Spring is the season where I can get away with open toe sandals and a leather jacket. Moto jackets paired with a fit and flare dress is probably my all time go to outfit of choice for spring.
From my Gwynnie Bee closet, I chose this floral print textured scuba dress from Gabby Skye and rocked it with a blue leather moto jacket. The dress is sleeveless and the colorful florals scream spring. The reason I choose moto jackets for spring is because they help keep you warm for those breezy 60 degree weather days, but won't overheat you, especially when worn with a sleeveless dress. I could easily pair this dress with a denim jacket for a more casual look.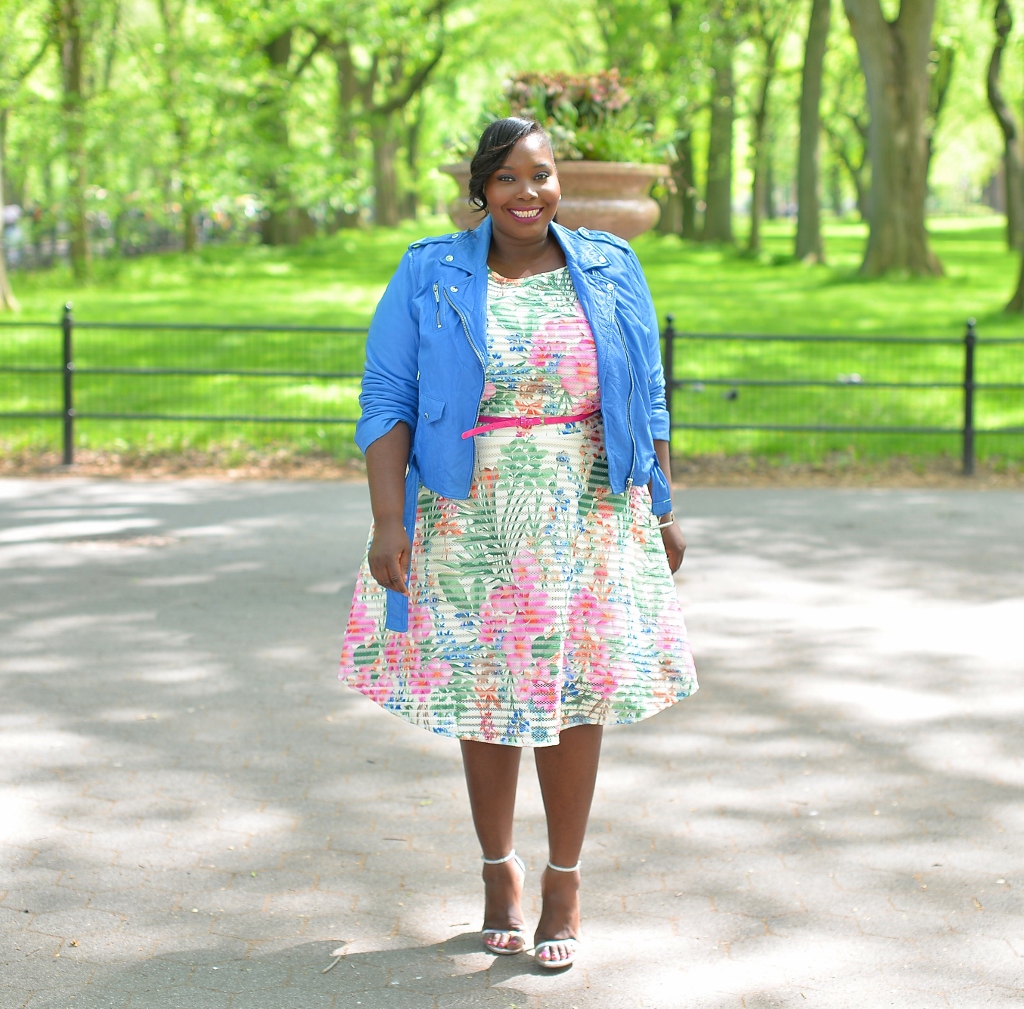 Photo Credit: Pristine Finesse
For the summer, since it gets hot and sticky, I go for more light weight dresses that show a little cleavage and a little more leg. I still choose fit and flare dresses with color and prints but I try to choose ones that are made of cotton. In the summer, I try my hardest not to wear any shapewear because when you're hot and sweaty, shapewear can feel like a wet suit. Dresses that flare out at the waist are a perfect option for summer because you can get away with not wearing shapewear.
Cherry Velvet Houndstooth Dress
This summer, I plan to live in this Cherry Velvet blue scotty houndstooth dress I got from Gwynnie Bee. I can just slip this on and go.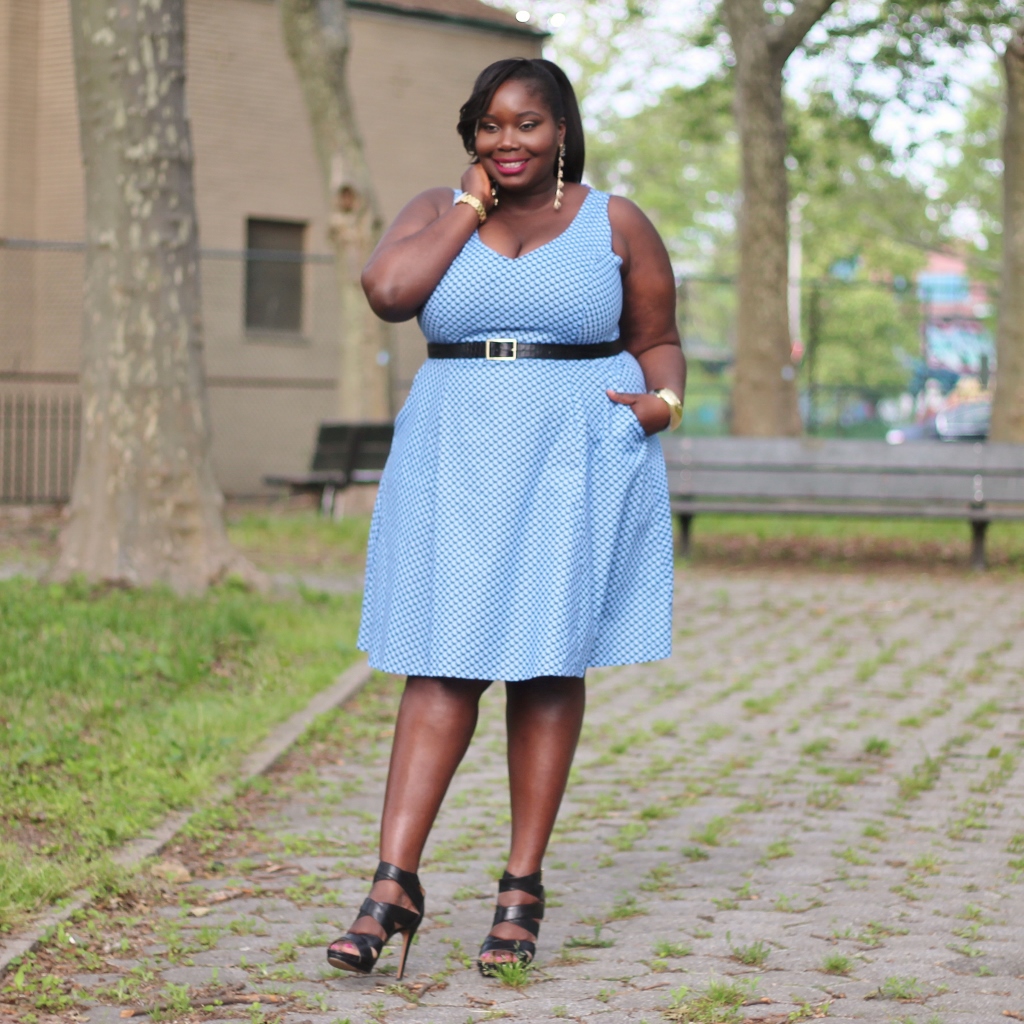 The good thing about spring and summer clothes is that they're interchangeable. You can wear spring pieces in the summer and summer pieces in the spring with just a switch of a jacket, shoes, or accessories. I still have a few more pieces to wear from the Gwynnie Bee Subscription Service. Once I rock those, I can return them, and order new styles and get them within a week.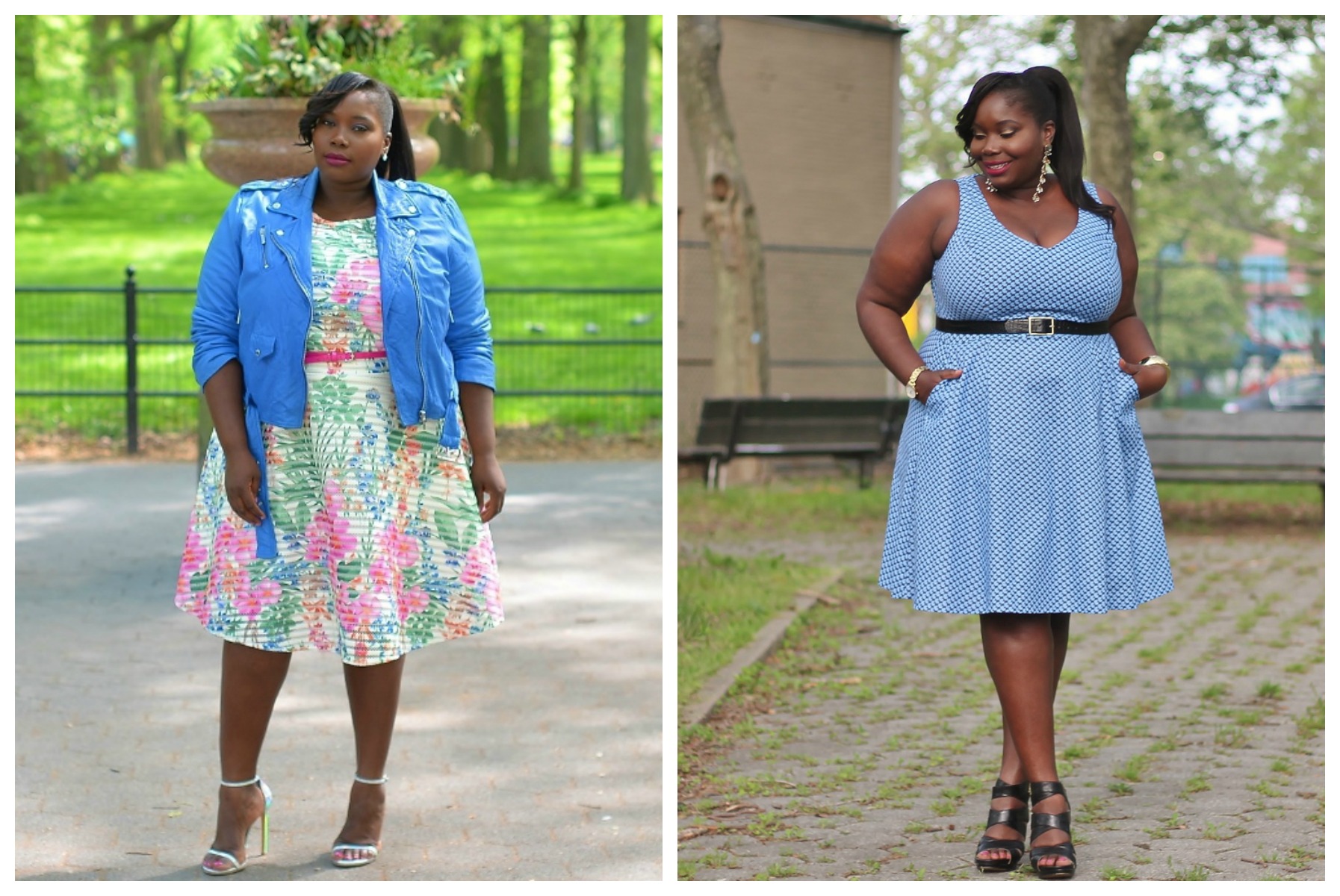 If you're interested in checking out Gwynnie Bee, you can get a 30 Day Free Trial HERE
*This post was sponsored by Gwynnie Bee. All opinions are my own