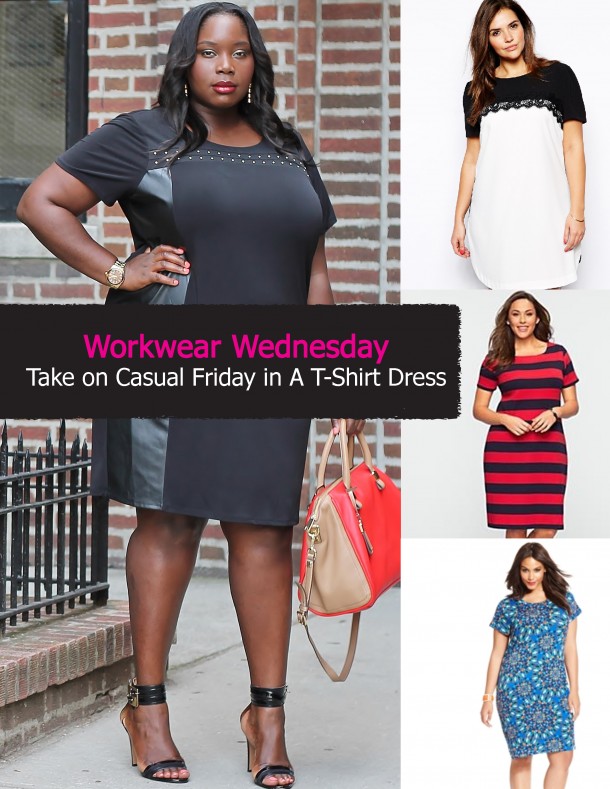 Hey curvy girls all over the world,
It's Workwear Wednesday! Every week we bring you different outfit ideas to make getting dressed for work easy breezy. This week, we are chatting about the t-shirt dress. When you think t-shirt dress, you think relaxed and casual. That is not always the case. A t-shirt dress can be dressed up or down. Casual Friday is a good day to experiment with dressy casual pieces.
Last week Friday, I couldn't find a thing to wear. My brain was fried. I was so tired from staying up late that I couldn't think straight. Getting dressed that morning became a  task. After a sip of coffee and a relaxing shower, I scanned through my closet and pulled out a studded black Calvin Klein t-shirt dress (get it HERE) that I scored at Macy's the week before. I thought to myself, perfect. It was comfortable yet polished enough to wear to work.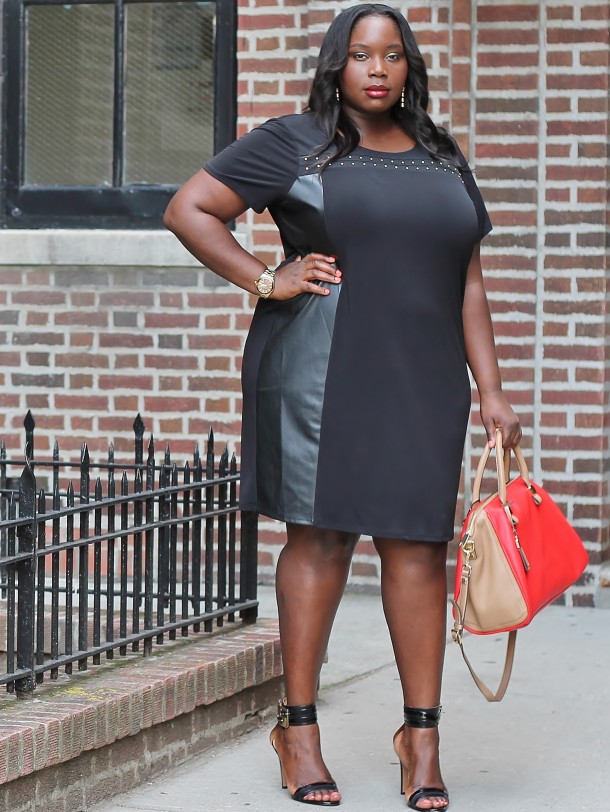 To give it more of a dressed up appeal, I slipped on a pair of ankle strap Estrilada patent leather sandals (get it HERE) from Nine West and added a tan and red colored leather Tribeca tote (get it HERE) also from Nine West.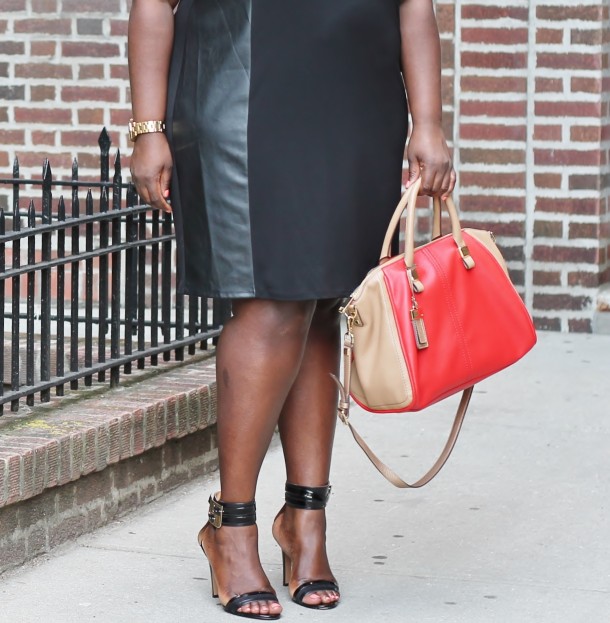 I got through the workday with ease and the dress was so comfortable that I felt like I was wearing a night gown. I plan to snatch up a few more t-shirt dresses before the summer is over and incorporate them in my wardrobe to wear on those manic Monday's.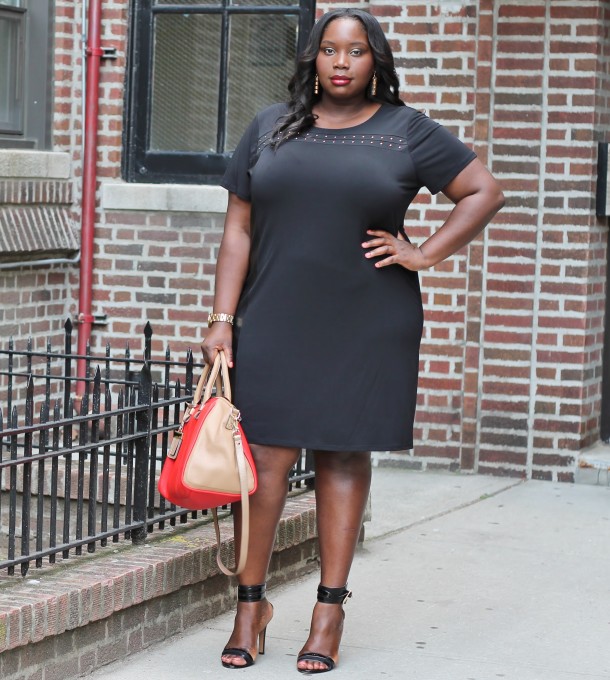 Below, you can checkout some t-shirt dresses that I have my eye on. They are both work and weekend worthy.
Shop Office Appropriate Plus Size T-Shirt Dresses