Amazon is on a mission to take over the world. As one of the world's largest ecommerce sites, they've successfully positioned themselves to be a real competitor in a variety of industries. One specific industry is plus size fashion. That's why today we are sharing the best plus size clothing on Amazon, from their house brands.
Most Amazon house brands are size inclusive. And they actually use plus size models.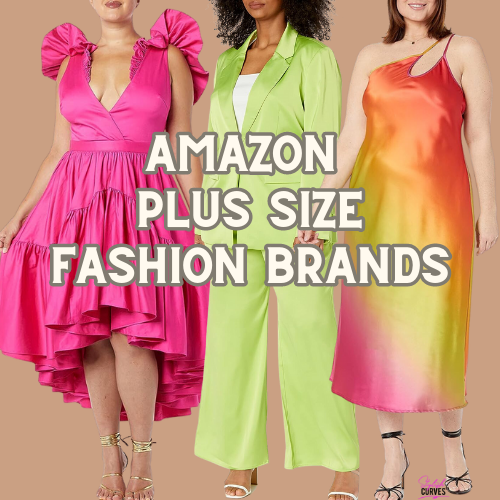 Currently Amazon has over 50 different fashion labels that cater to women, men, and kids. Within the past few year's they've added new house brands that include plus size clothing.
Best Plus Size Clothing Brands On Amazon
Right now plus size fashion is getting the attention it has always deserved. And Amazon is making sure they have plus size representation within their house brands. Out of all Amazon fashion brands for women, there are only about 5 of the brands that actually offer true plus size clothing.
If you're unfamiliar with their exclusive fashion brands, we've rounded up the best Amazon plus size clothing brands for you. Check them out below.
AMAZON THE DROP
In 2019 Amazon announced their new clothing brand "The Drop." Which features a clothing collection designed by influencers. The collection is limited edition. And each collection is available to purchase for 30 hours or less. Each style is made only when an item is ordered.
In addition to the influencer designed collections, Amazon created "Staples By The Drop." These are everyday wardobe essentials. And you can shop these pieces anytime.
The size range for each collections runs from an XXS-5X. There are new drops every month.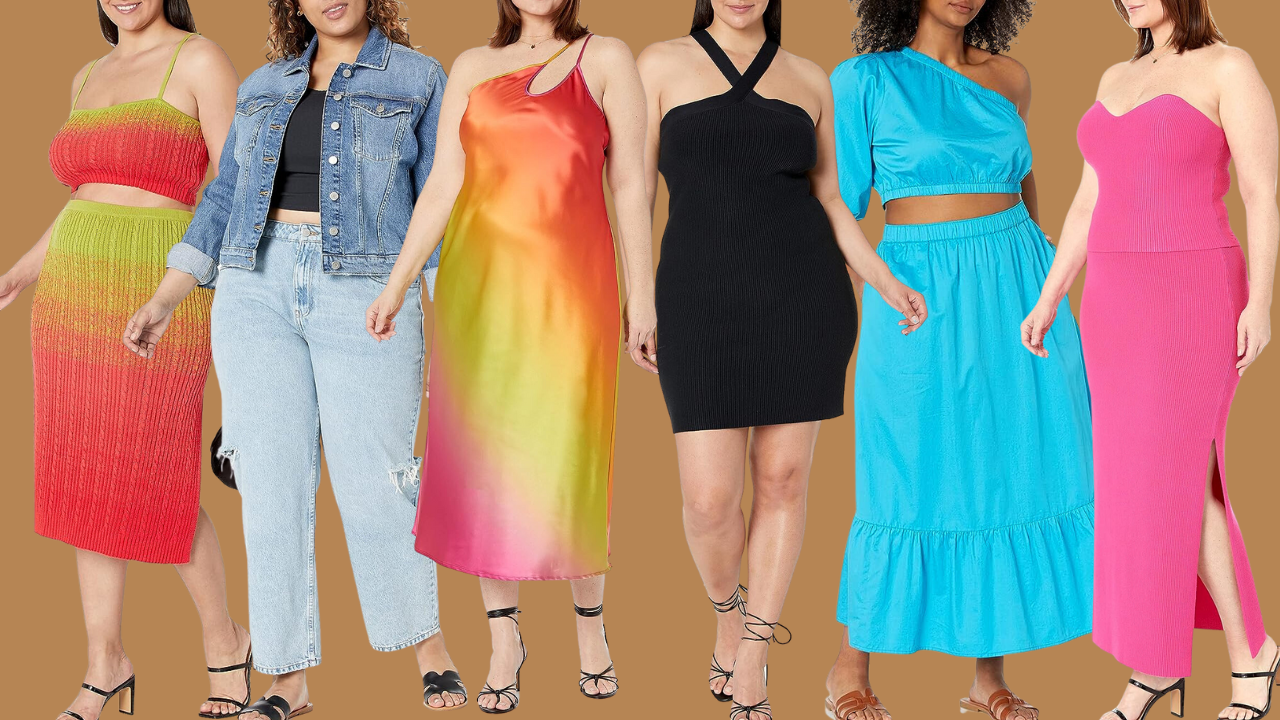 ---
Making The Cut
Amazon's original series "Making The Cut" debut in 2020. It's a designer competition show. Each week designers are given a fashion challenge. The designer who wins the challenge that week gets their piece made and sold on Amazon. And at the end of the competition, the designer who wins gets to create an entire collection and sell it on Amazon.
The cool thing about this competition is that all the clothing is size inclusive and comes in sizes XXS-3X and up to 5X in select styles.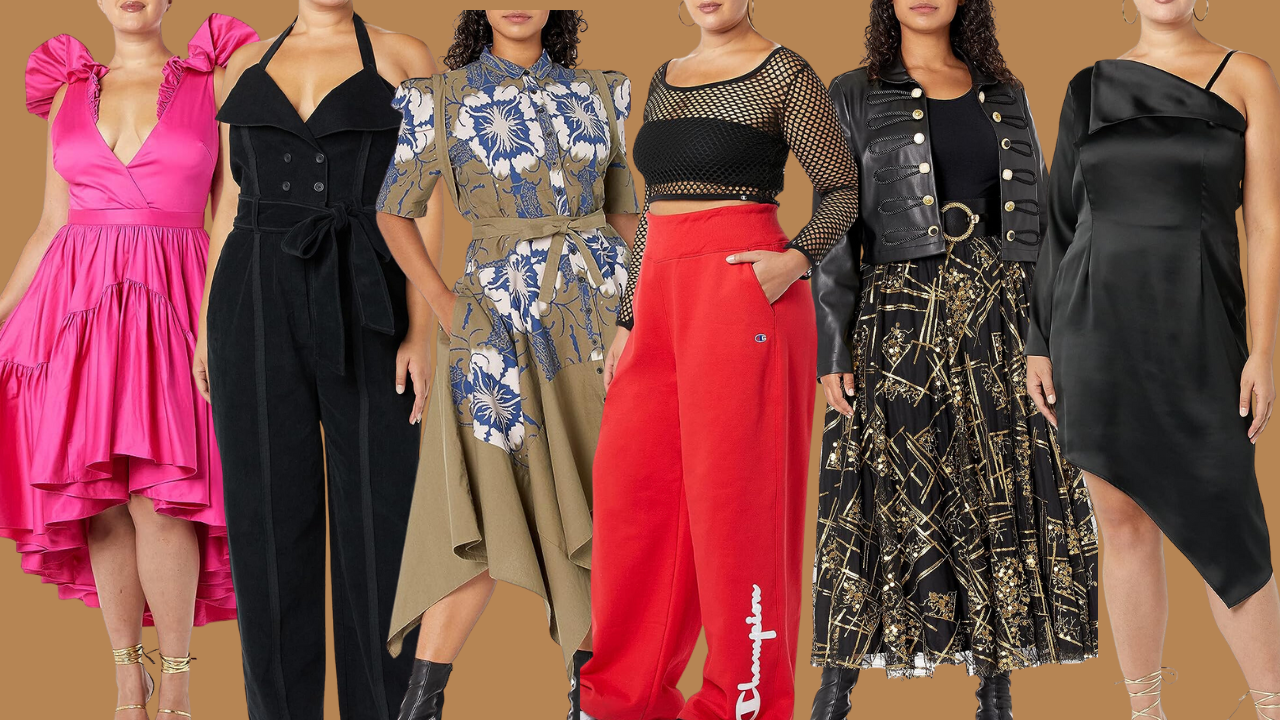 SHOP THE ENTIRE MAKING THE CUT COLLECTION
---
Amazon Aware
Last year the mega online retailer announced their evnvironmentally friendly lifestyle and clothing line called "Amazon Aware." Amazon claims that all products are certified carbon neutral. And feature certifications that are part of the "Climent Pledge Friendly" program. Plus, they use fabrics with recycled materials.
As for sizing, they have the largest range, starting at an XXS – 7X. In addition to clothing, Amazon Aware also offers beauty and household products.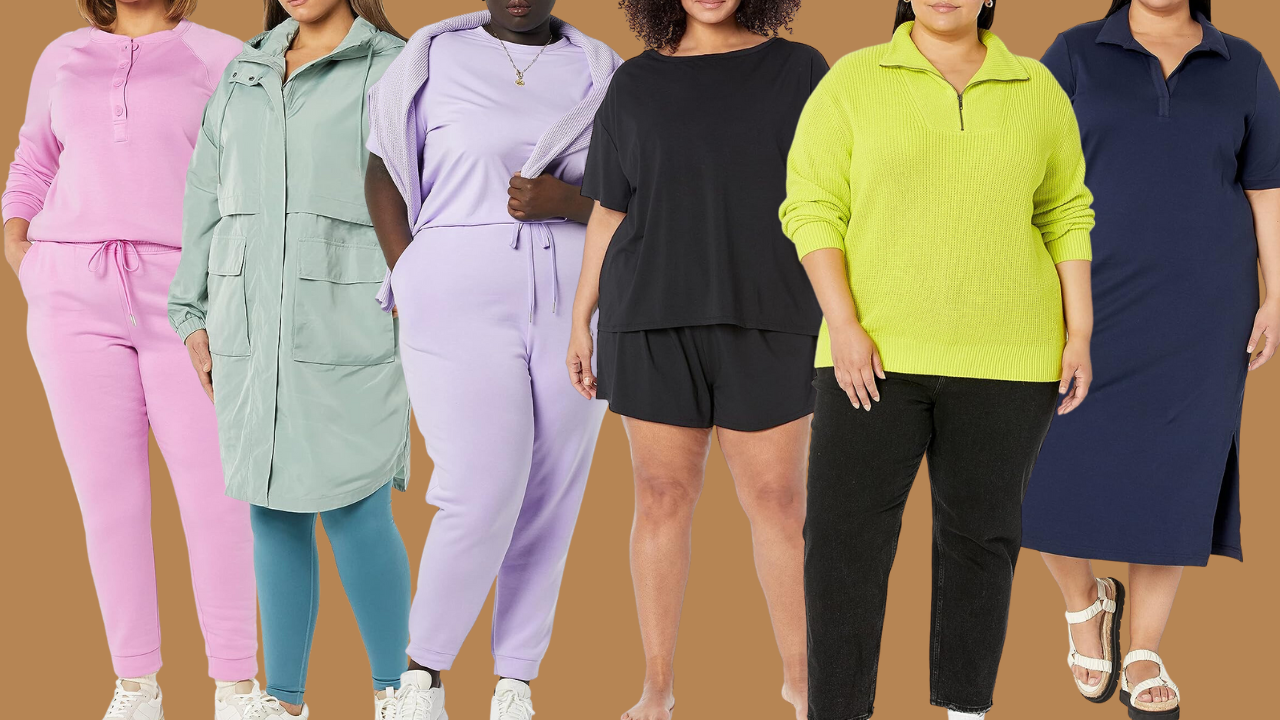 SHOP THE ENTIRE AMAZON AWARE COLLECTION
---
Daily Ritual
If you're looking for casual sporty-like basics, then Daily Ritual is your brand. You'll find t-shirt dresses, long sleeve tees, leggings, and casual dresses, as well as turtlenecks. In addition to this brand being part of the best plus size clothing on Amazon, its also very affordable. A lot of pieces are under $40.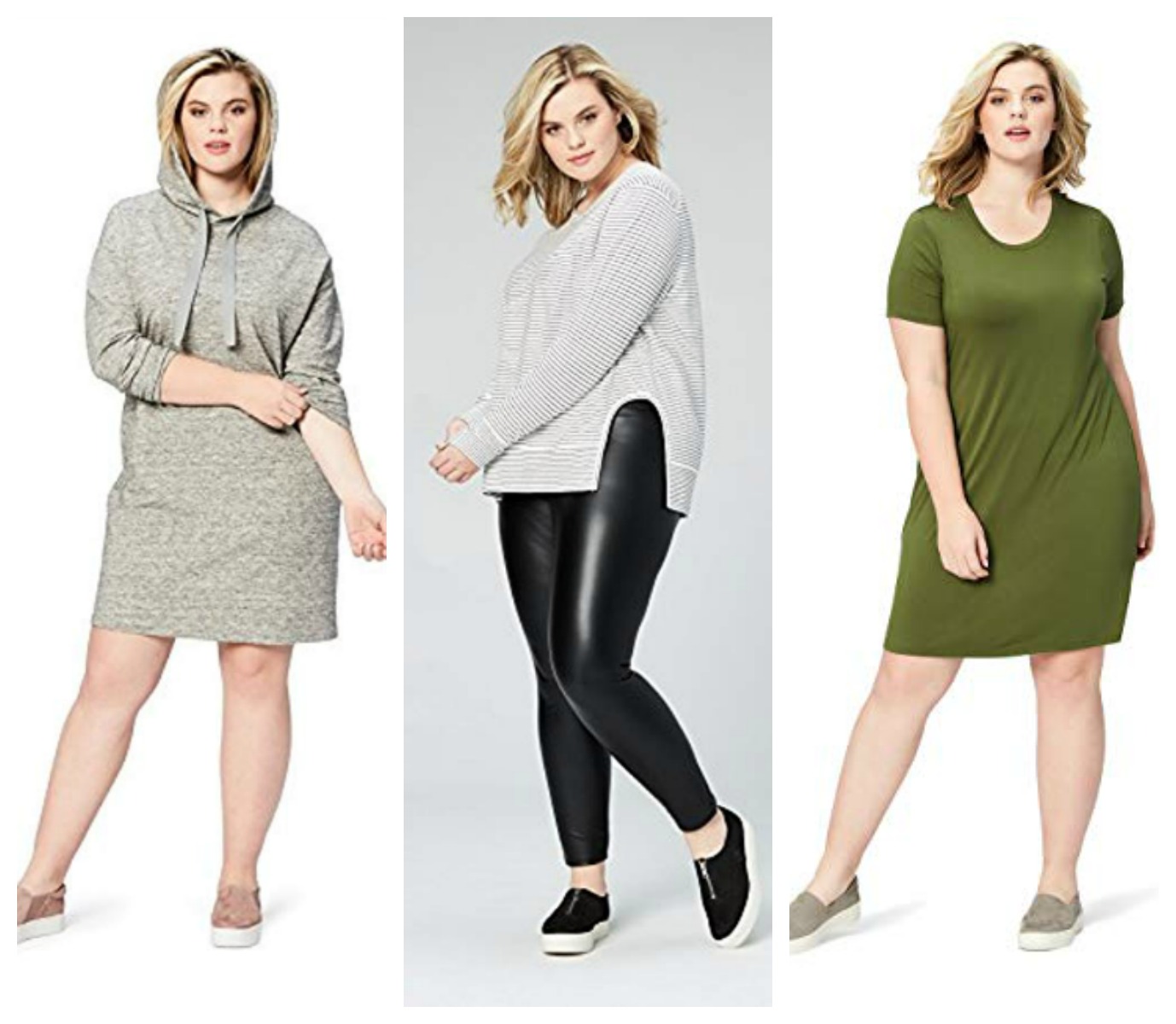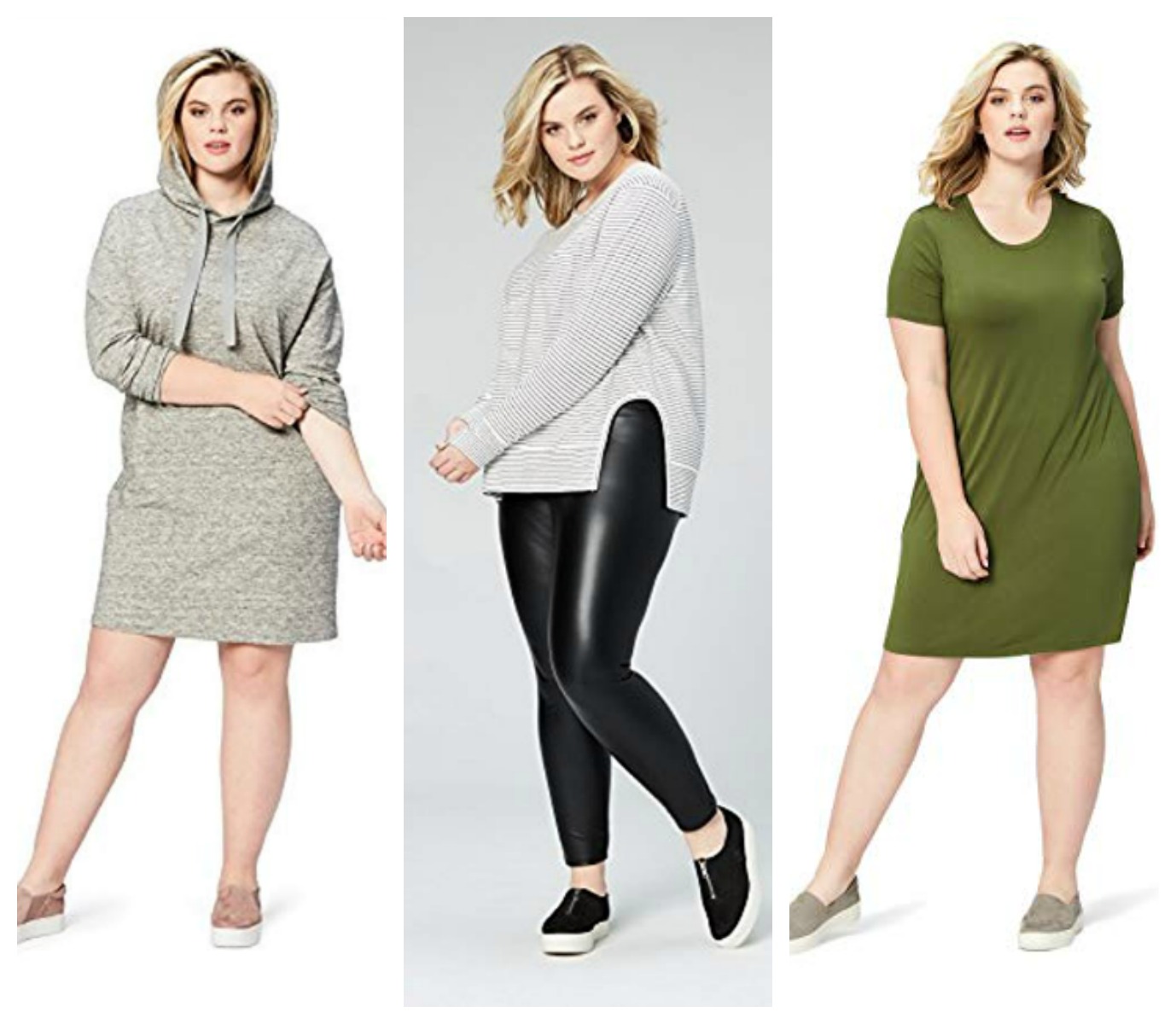 From L-R: Hooded Sweatshirt Dress, Long Sleeve Pullover, T-shirt Dress
Shop The Full Daily Ritual Collection
---
Arabella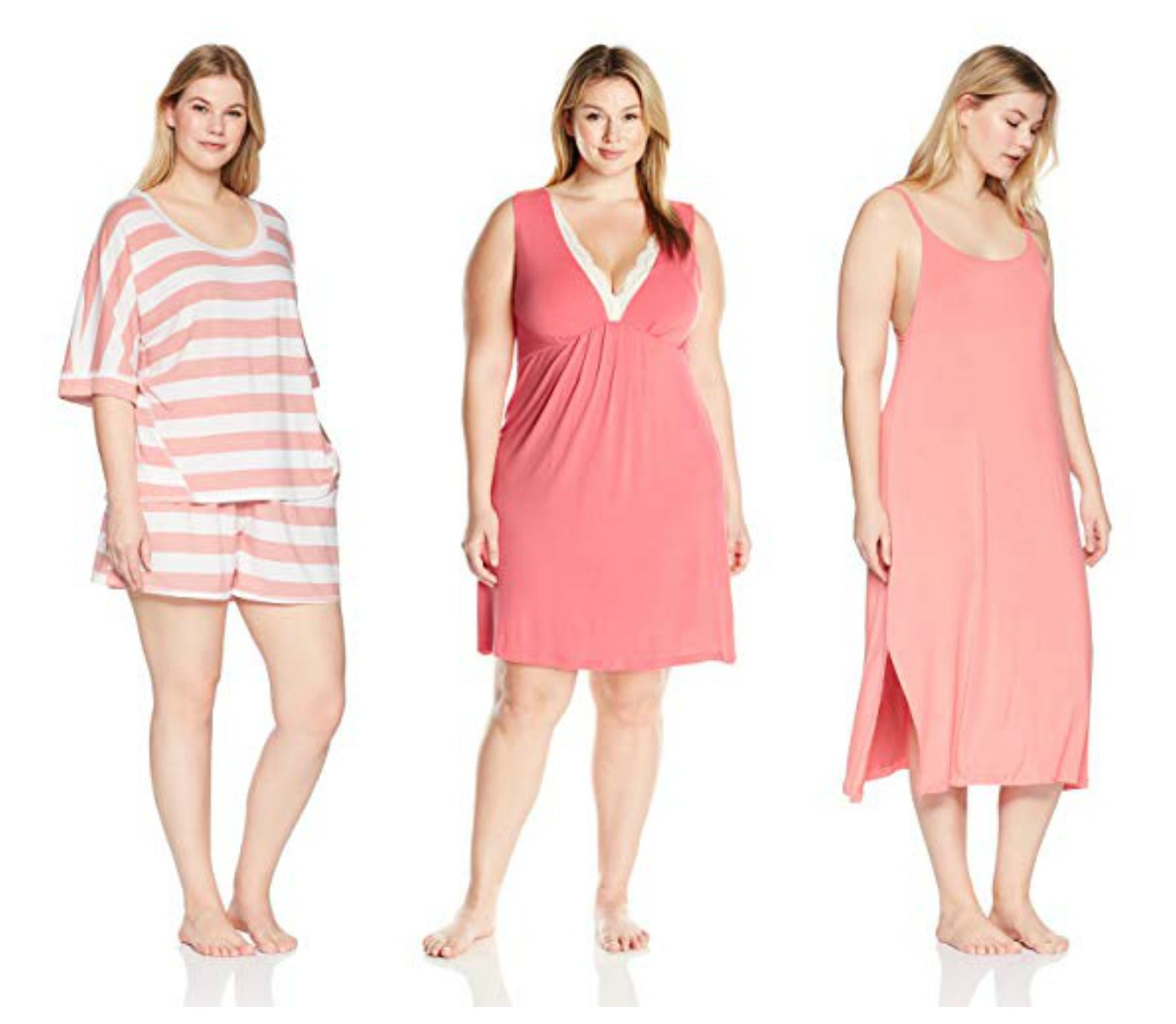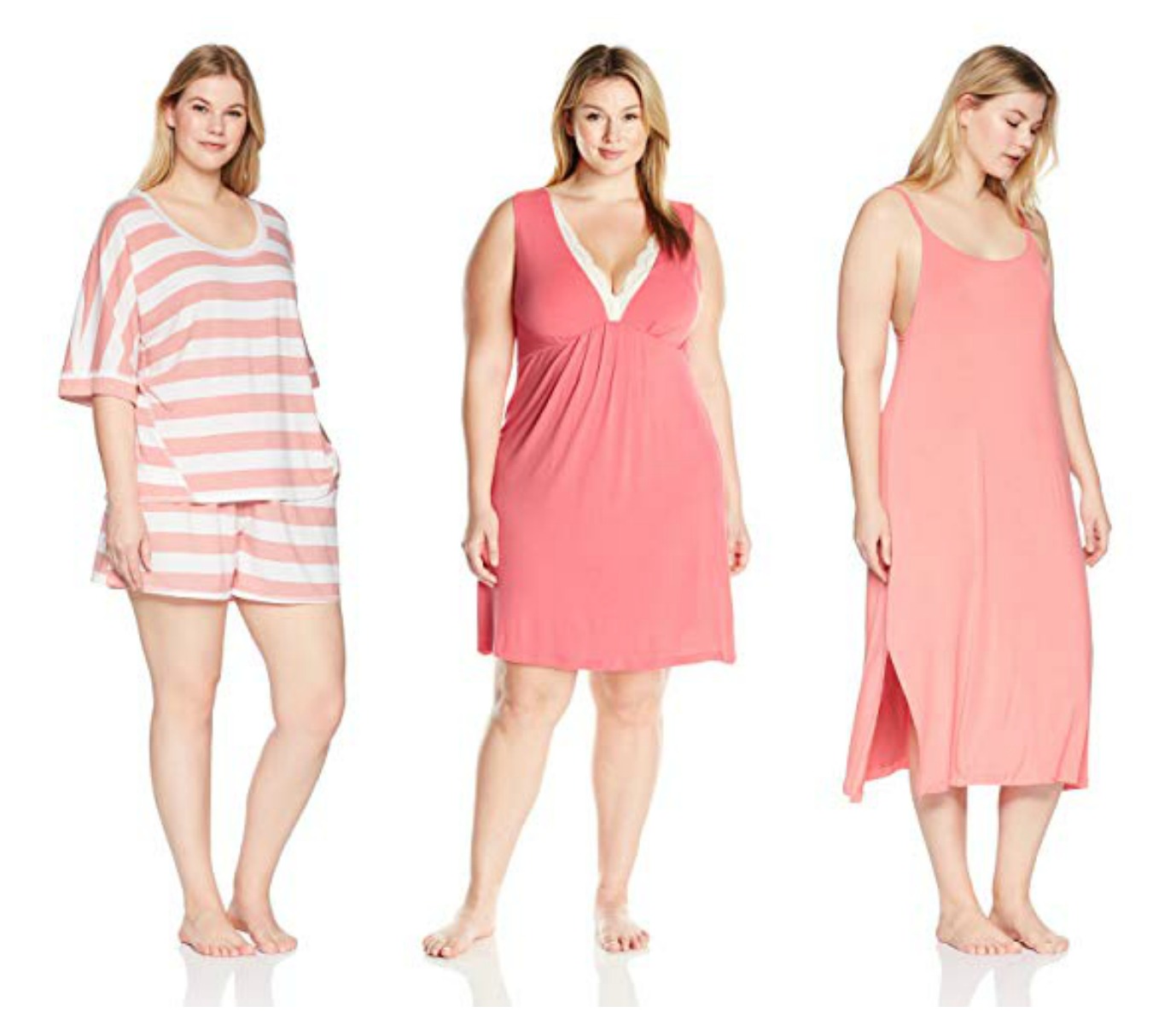 Arabella is also part of the best plus size clothing on Amazon in the sleepwear category. This brand is all about women's sleepwear, bras, and shapewear. They have an assortment of pajamas, robes, and undergarments for your everyday needs.
From L-R: Pajama Short Set, Belted Robe, Chemise with lace neckline
---
Coastal Blue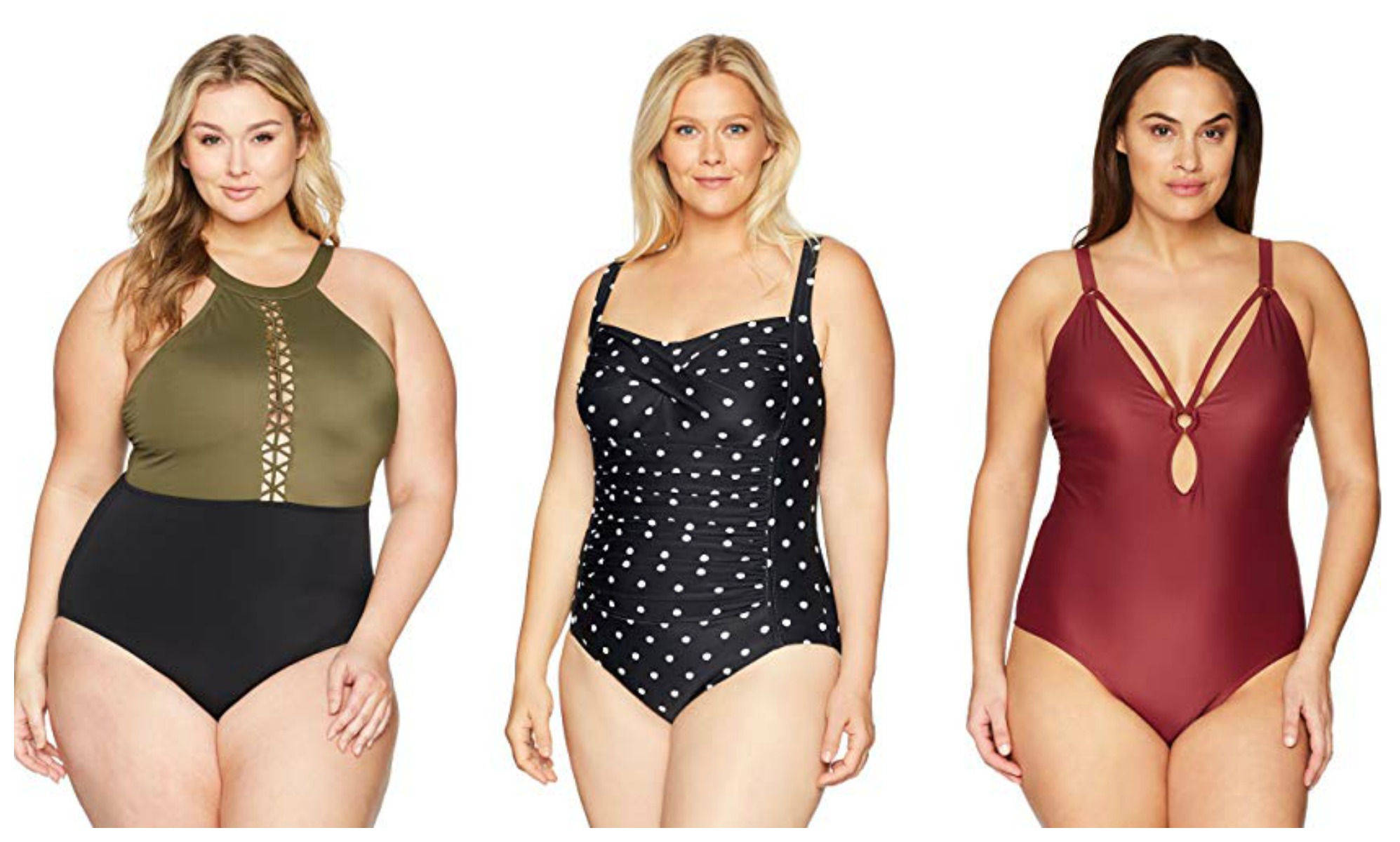 From Swimsuits to cover ups, this Amazon brand is offering up cute swimwear for the beach or the pool.
From L-R: Two Tone Cutout, Polka Dot One Piece, Keyhole Cutout
Shop All Coastal Blue Swimsuits
---