As a fashion blogger, I get tons of questions from plus size women about how they can flatter their curves. What they really want to know is how to dress for their plus size body type.
Learning how to dress your body type takes patience. Most people think they are limited when it comes to dressing their body type but that's simply not true.
If you're looking for ideas on how to dress different plus size body shapes, continue reading as I break it down. The most common shapes in women are apple, pear, hourglass, and rectangle. Some people hate to refer to their bodies as a fruit. I totally get it.
So, we are going to be more descriptive with the different shapes you can be. For example, if you're an apple shape, I'll say you have more of a round shape. Instead of a pear, I'll say you have more of an inverted triangle shape. Try not to focus so much on the name but more on the descriptions.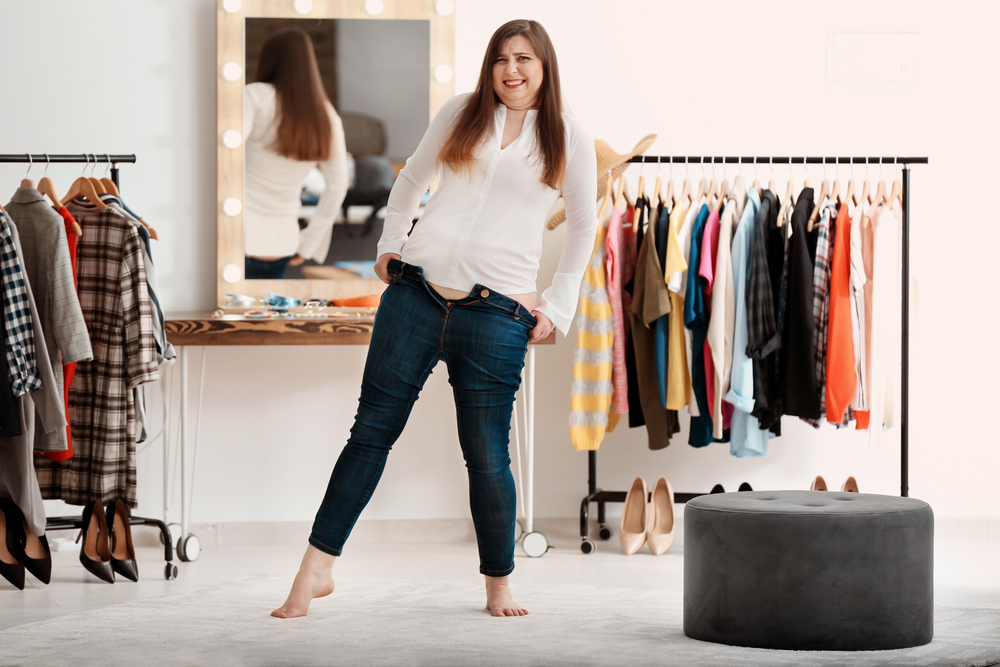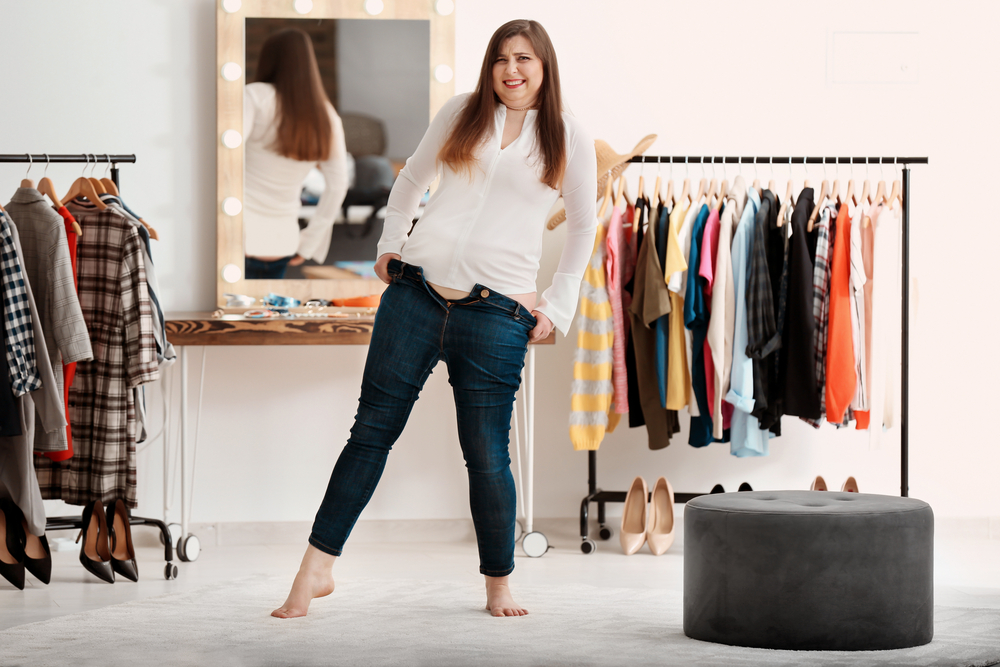 Depending on your height and measurements I personally believe you can be a blend of two shapes. For now, we'll stick to defining each individual shape.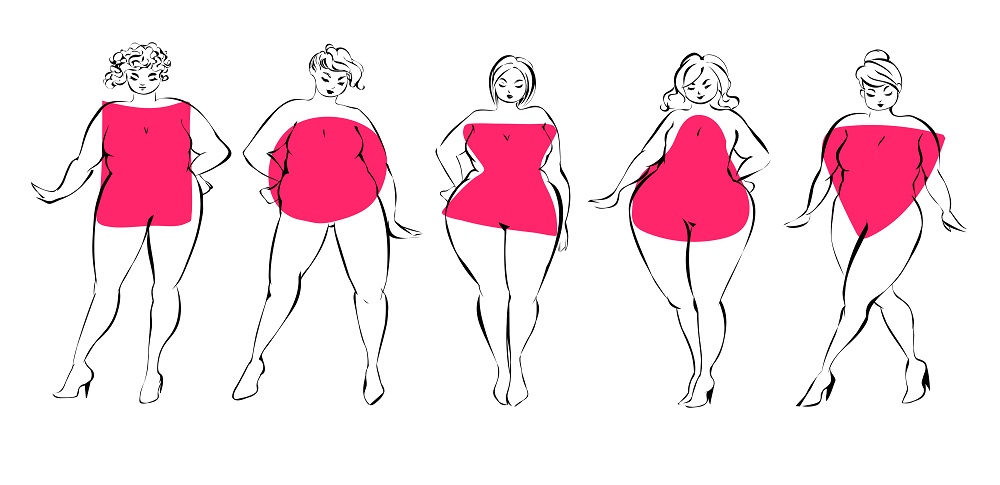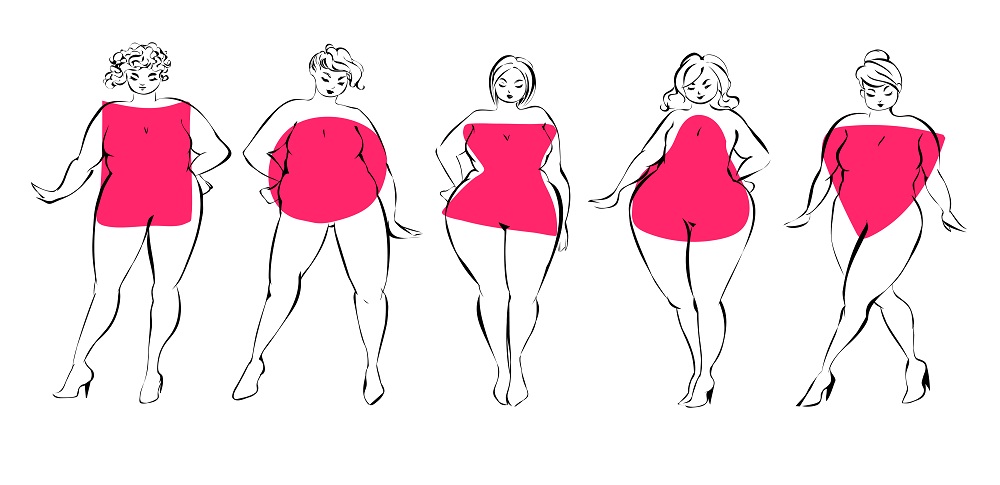 How To Find Your Plus Size Body Type
Before diving into how to dress your body type, you need to know your measurements. Knowing your measurements makes it a bit easier to define your body type.
You'll want to get a clothing measuring tape. You can find them on Amazon, Joann's, or Michaels. The key places you're going to measure is your bust, waist, high hip, and low hip. Below is a photo to help guide you on where you should measure yourself.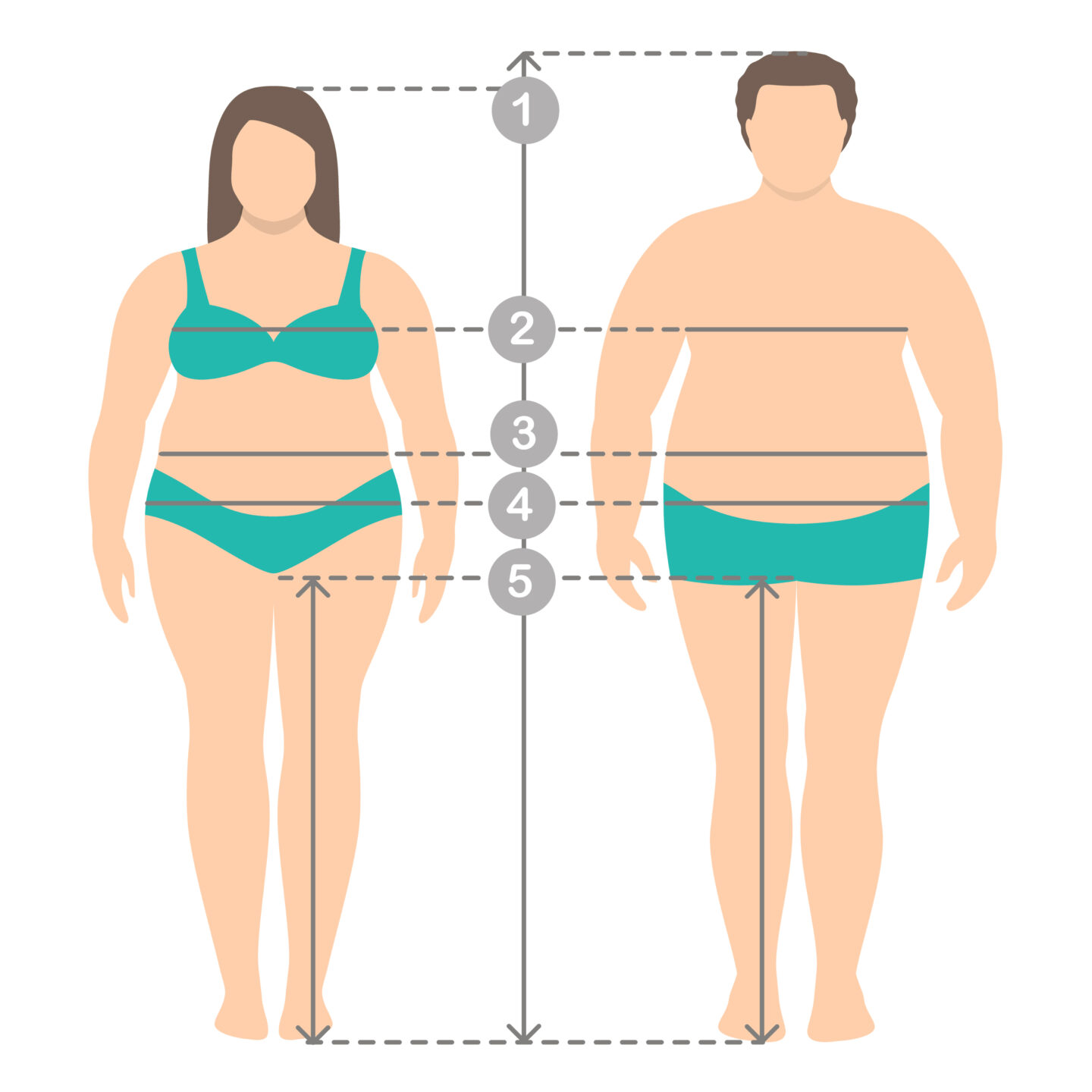 Write your measurements down on separate piece of paper. Then go to https://www.calculator.net/body-type-calculator.html or https://www.omnicalculator.com/health/body-shape plug your measurements in the calculator and it will tell you which body type your measurements fall under.
How To Dress For Your Body Type Plus Size Style
Because I'm a visual learner, I'm going to be using some of your favorite plus size celebrities to help relate to your specific body type.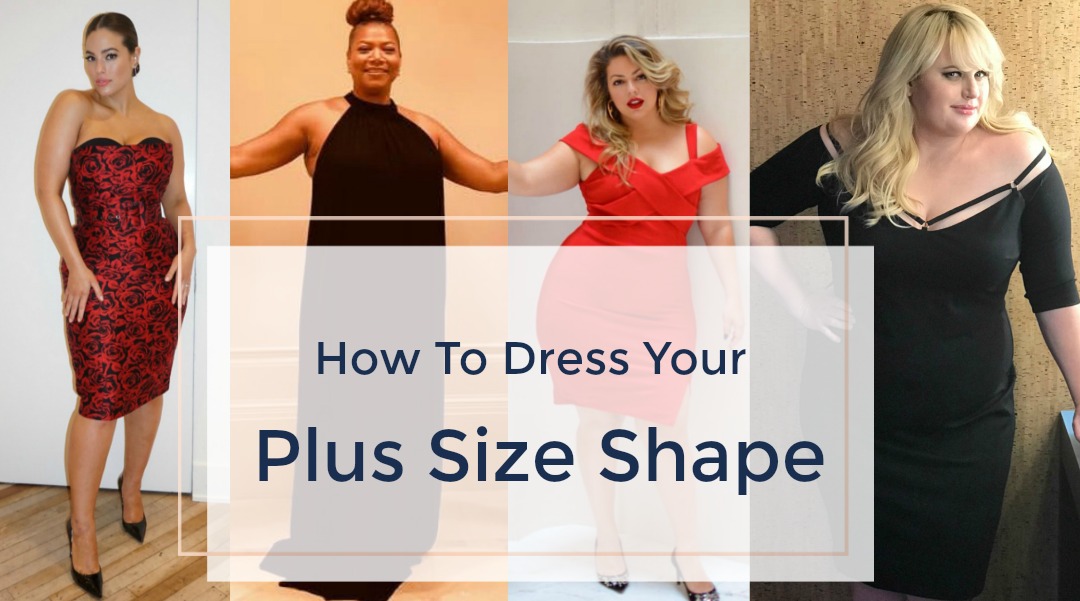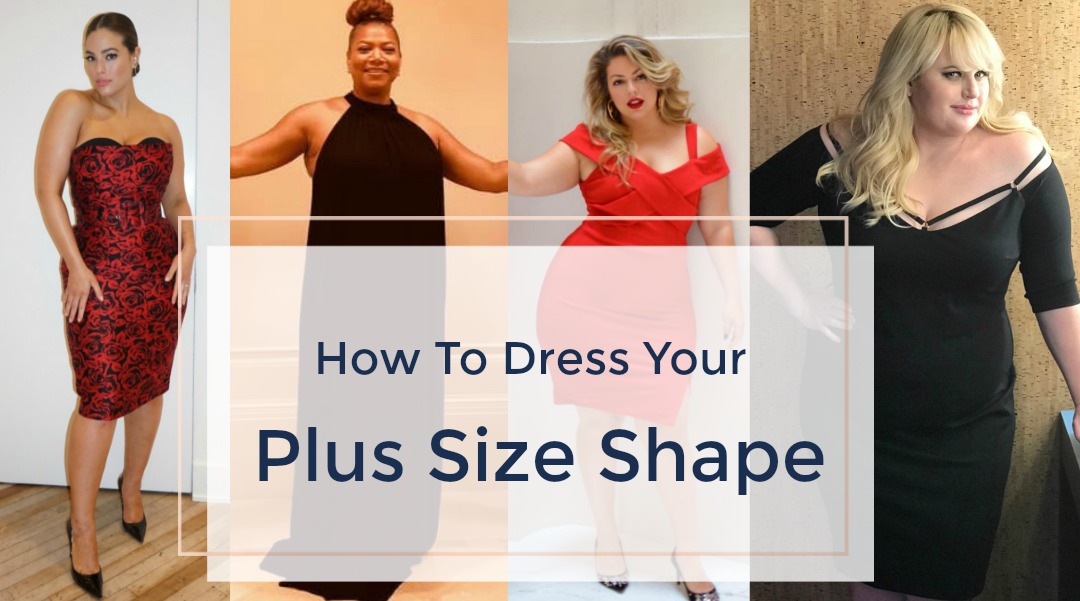 *Key Point to Know: Personally, I believe you can be a blend of two shapes so it's not always set in stone that your are 100% an apple shape or a pear shape. The goal is to get you to see what works for your body based on each shape's characteristics. Got it?!
How To Dress An Apple(Round) Shape Body Type
When I think of apple shapes, Rebel Wilson comes to mind. The most common characteristics of an apple shape are slim legs, large chest, and you carry most of your weight in your tummy and top half of your body. Most apple shapes have broad shoulders.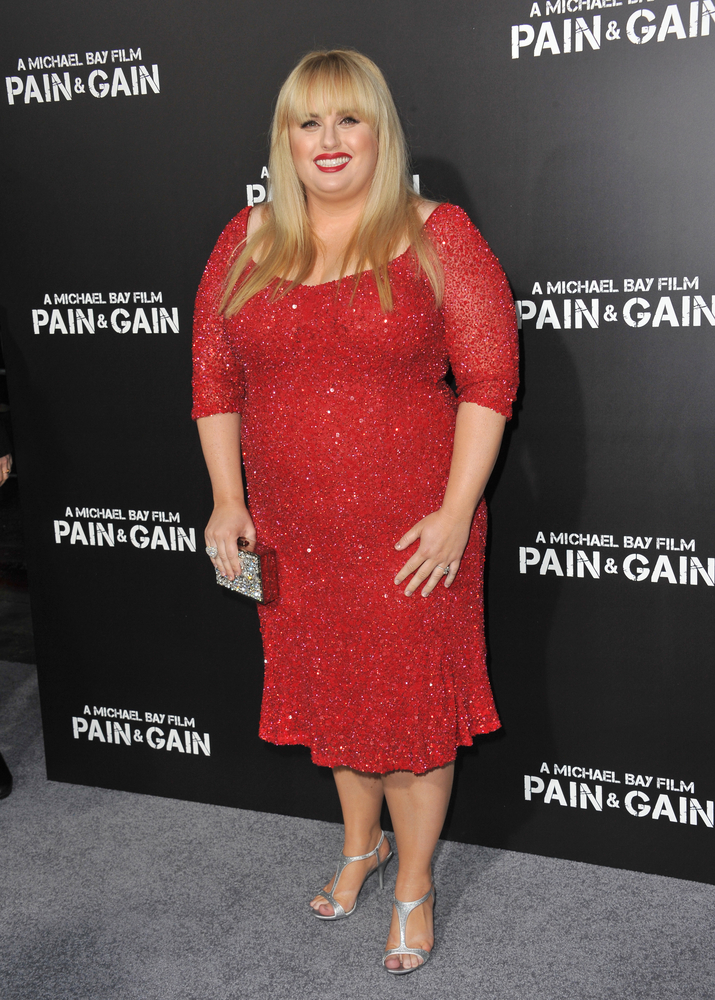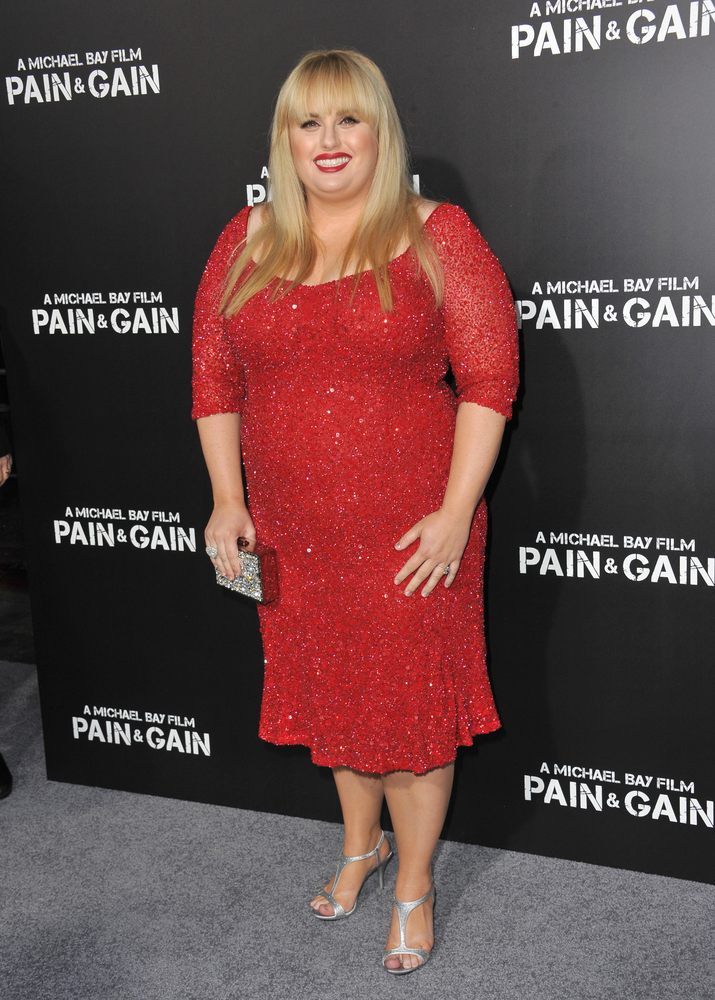 Note: Some apple shapes are also referred to as diamond or oval shapes.
Styling Tips For Apple Shapes
For most apple shapes creating or defining a waist is key since you carry most of your weight in your mid section and upper body. You should accentuate and show off your legs and decolletage.
What to Buy
DENIM/PANTS-your best buys are high rise, skinny, straight leg, and bootcut jeans.
SKIRTS-Go for pencil, A-line, and wrap skirts
DRESSES-Try bias cut, wraps, and off the shoulder dresses
JACKETS-Try one button blazers or 3 button blazers. Moto jackets that hit slightly above the hip are flattering. Belted coats like trench coats help create a shapely figure. Also single breasted jackets and coats help to streamline and balance out your shape.
Don't be afraid of ruched details around the mid section and small all over prints. They're very flattering on your figure. Structured pieces will help give you a long and sleek look.
Shop these pieces for apple shapes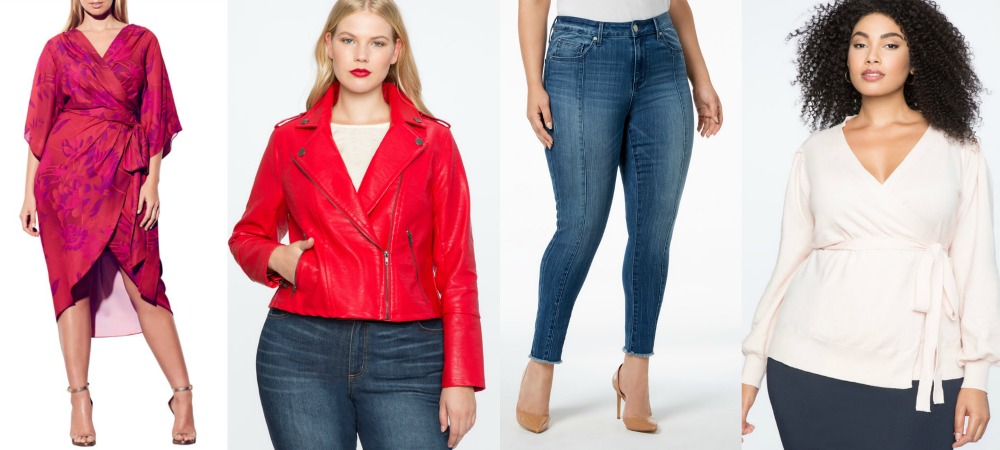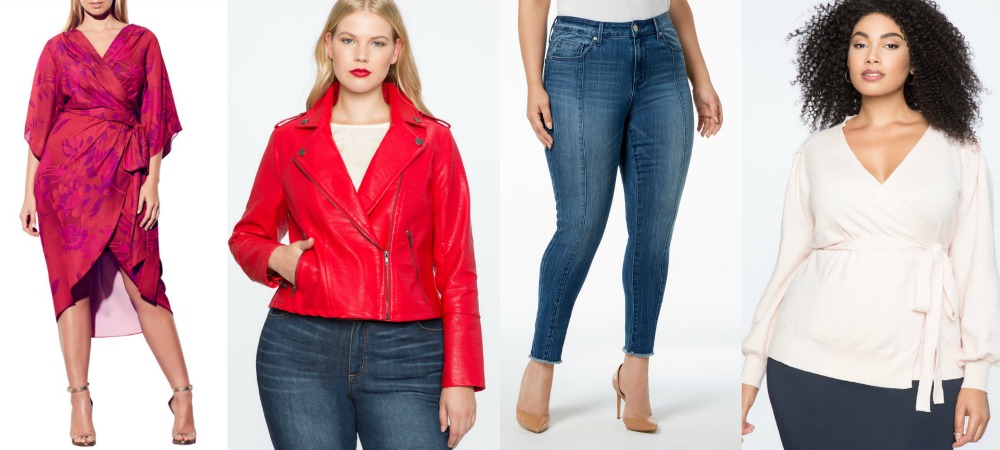 ---
How To Dress A Pear Shape Body Type
The common characteristic of a pear shape is wide hips, thick thighs and legs, small defined waist, and narrow shoulders. Pear shapes are considered to be the most common on women today.
Note: Some pear shapes can also look like they're bordering hourglass.
Plus size model Fluvia Lacerda shows off her pear shape with a body con dress that has intricate details on the smallest part of her body and a slim and sleek fit on the lower half of her body, which is her fullest part. In addition, the details on the top help to balance out her lower half.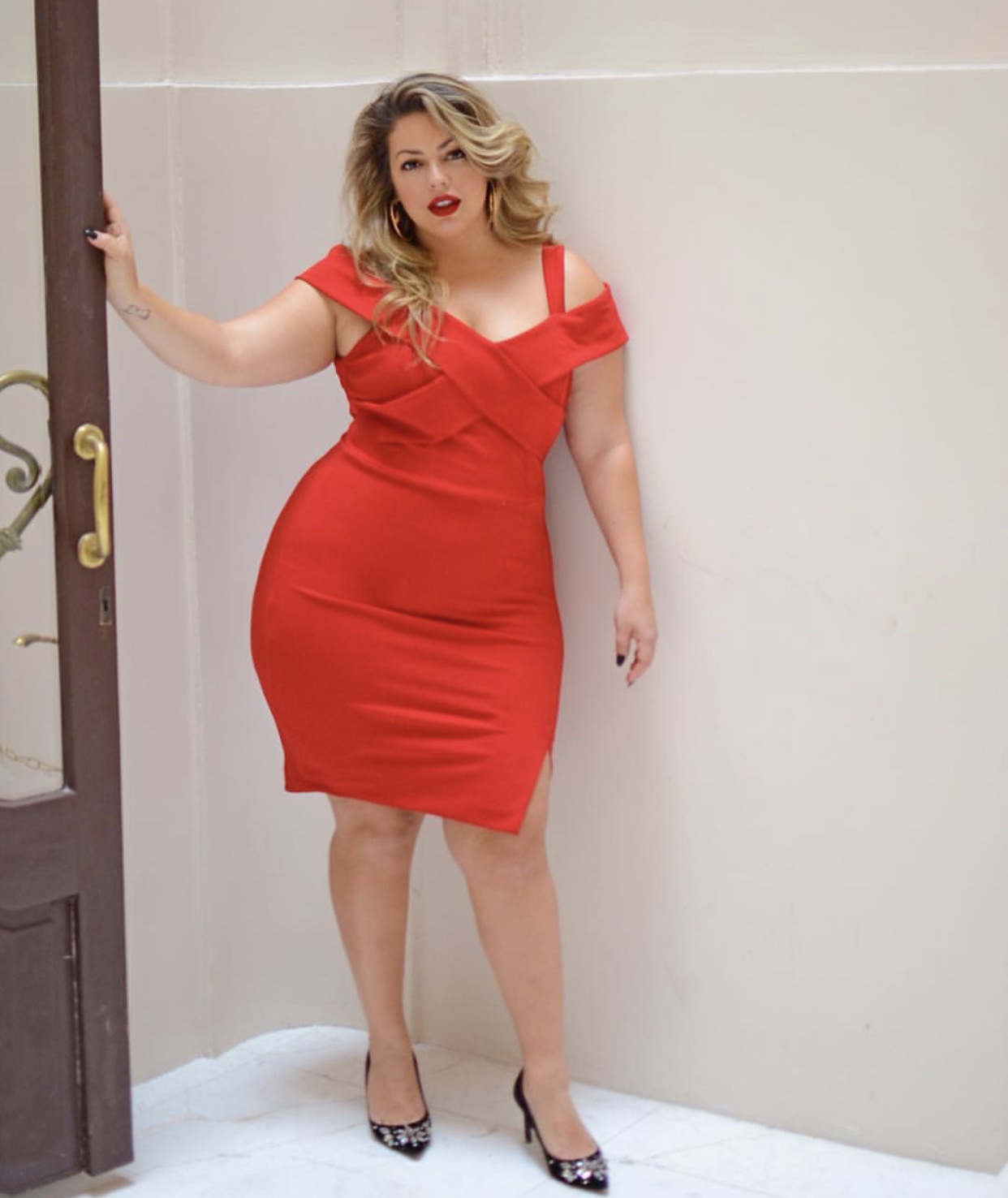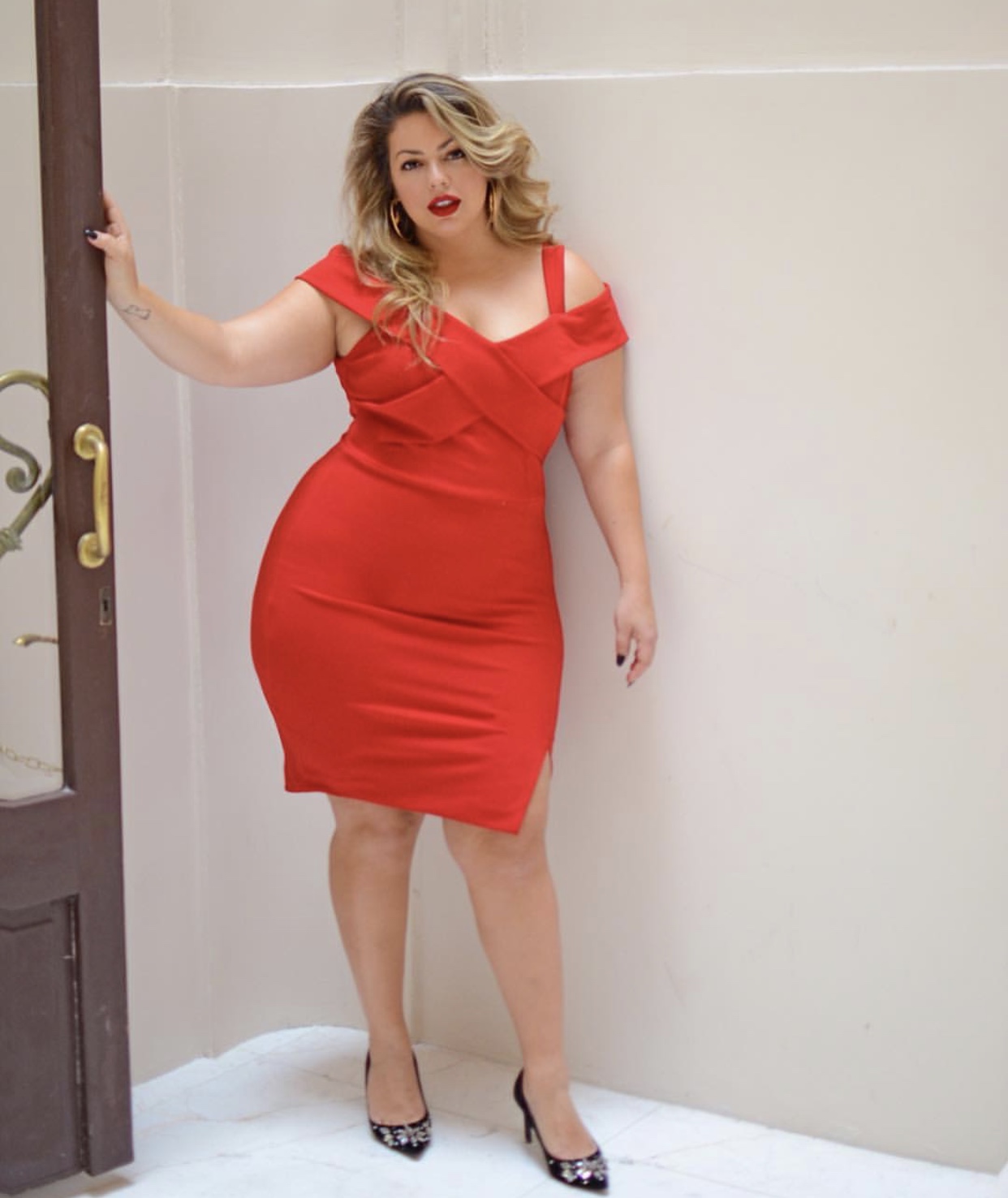 Style Goal– If you're a pear your focus is going to be on balancing out your upper body with your lower half. Often pear shapes have a hard time finding bottoms that fit their ample hips and small waist so a tailor should be on your speed dial.
What to Buy– Printed & detailed tops, Flat front pants, highwaisted pants, long jackets and blazers, skinny leg and bootcut jeans, belts will aid you in showcasing your small waist. Fit and flare dresses are also a great option.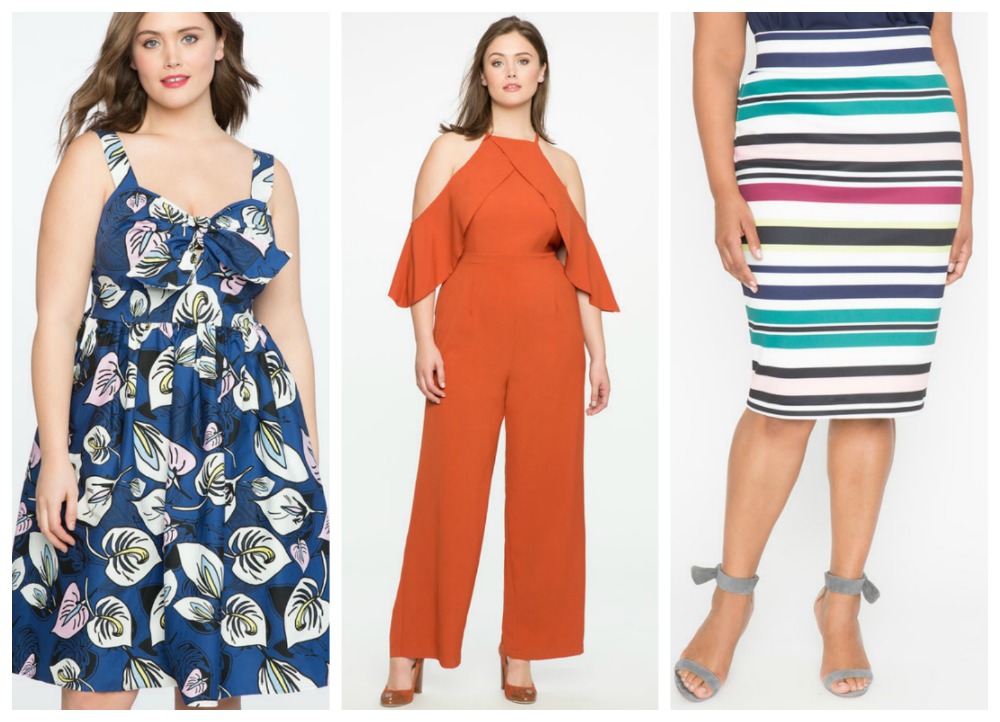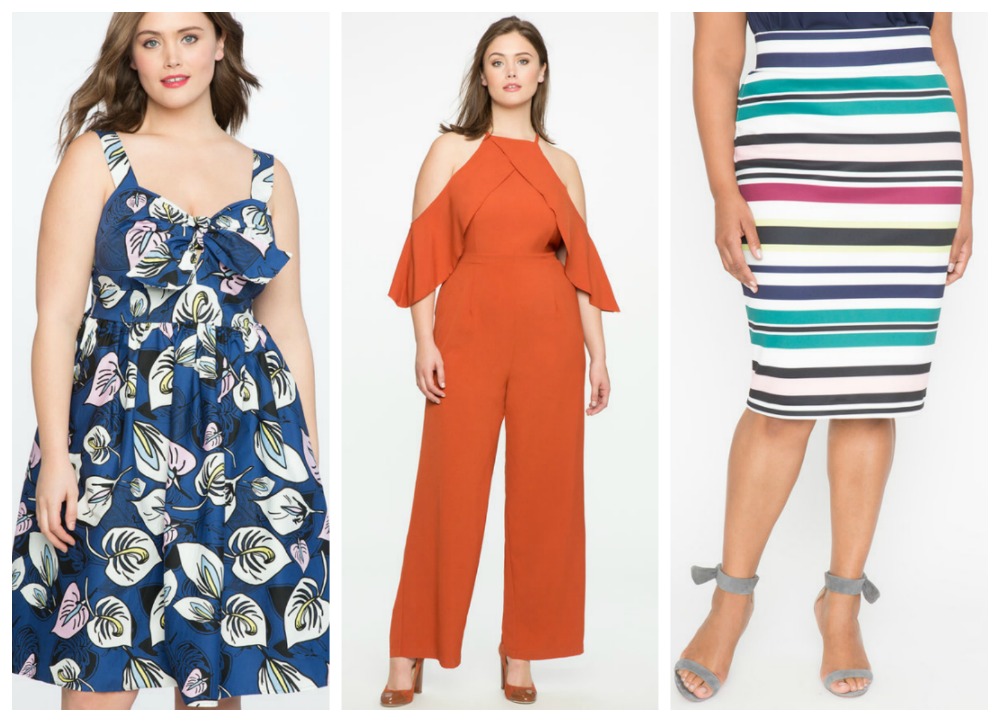 Items L-R: Dress, Jumpsuit, Skirt
Celebrity's with your shape-Jennifer Lopez, Beyonce, Michelle Obama, Tyra Banks
---
How To Dress An Hourglass Shape Body Type
This is probably the most coveted shaped of them all due to a well balanced proportionate body. However, I think all shapes can definitely shine. Common characteristics of an hourglass are large chest, defined waist, and round full bottom.
Ashley Graham always plays up her hourglass shape. In this Michael Kors dress she rocks a belt to further cinch her waist. The strapless top of the dress plays up her full breast and the fitted knee length bottom of the dress shows off her curvy hips.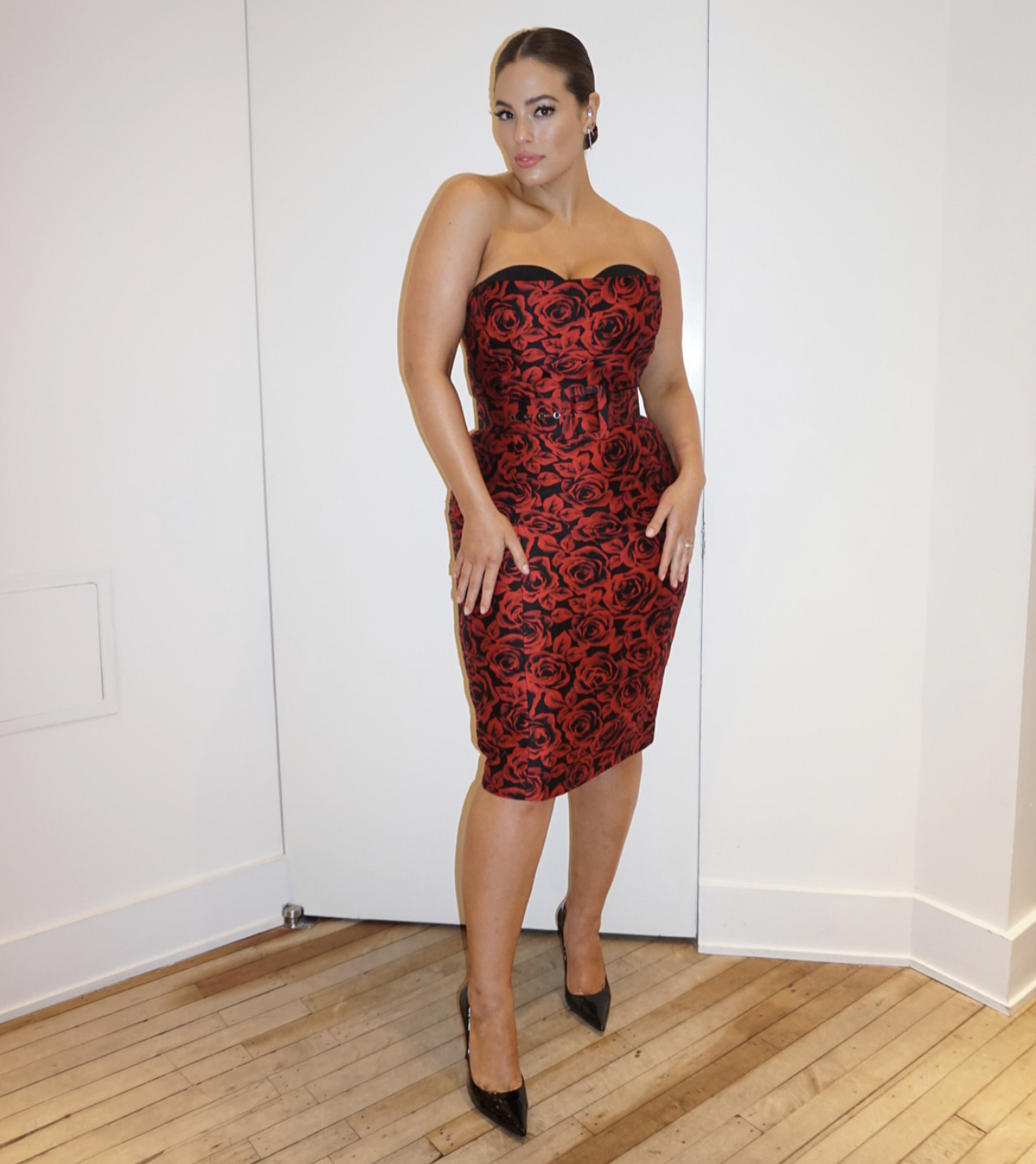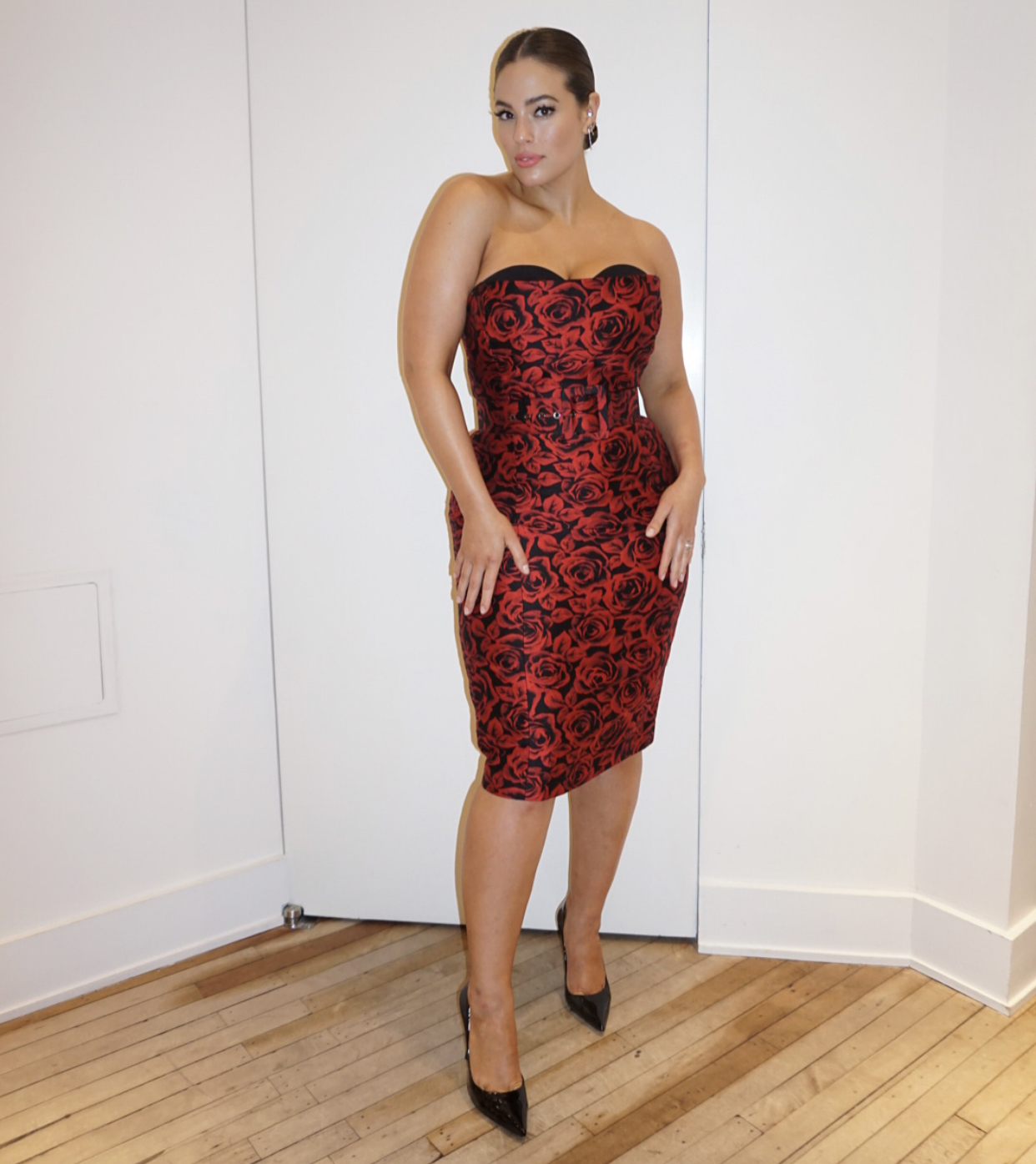 Style Goal- Hourglass shapes much like the apple tend to have a large chest. Your goal is to find clothes that fit and flatter your curves.
What to Buy– Hourglass figures look great in body con dresses, structured tops, and high waisted pants and jeans. You definitely want to look for clothing with a little stretch.
Your best styles are classic silhouettes like a sheath dress, pencil skirts, and peplum. Clothes should be more structured and on the tailored side but offer a little give.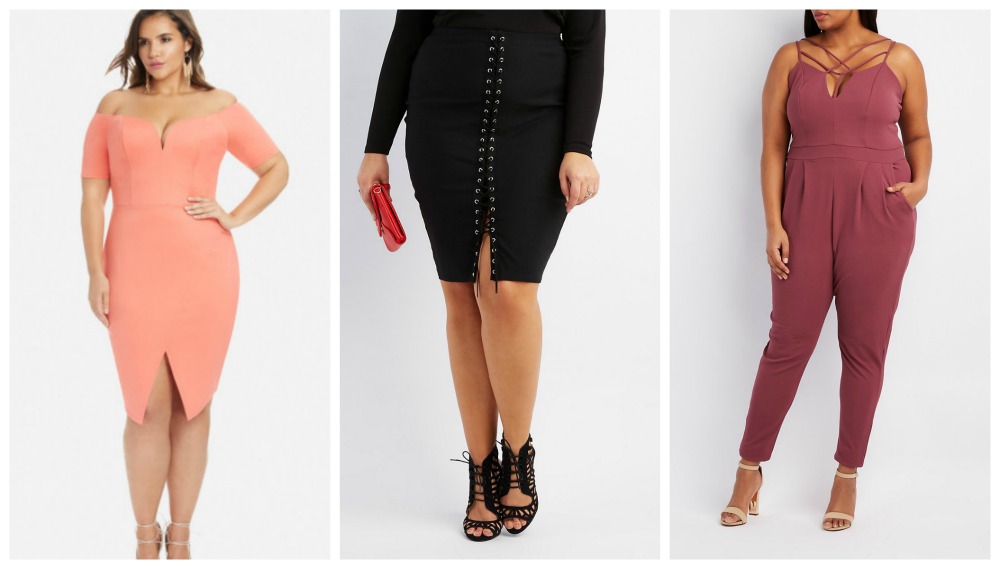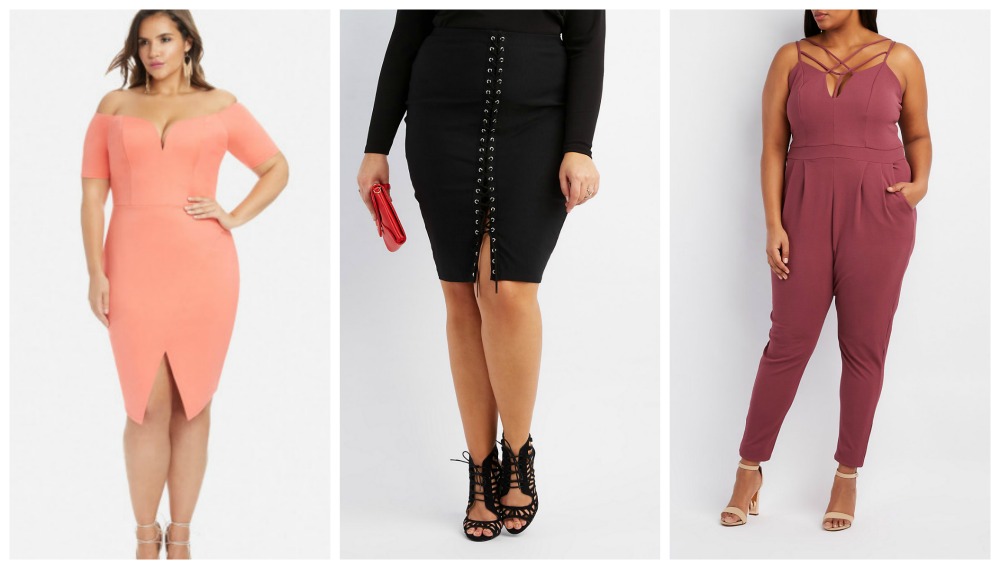 Items L-R: Dress, Skirt, Jumpsuit
Celebrity's with your shape-Christina Hendricks, Salma Hayek, Scarlett Johanson
How To Dress A Rectangle Shape Body Type
The main characteristics of a rectangle shape are an undefined waist, same size bust and hips. Women with rectangular shapes can look a little boxy and boyish.
Celebrity's with your shape: QueenLatifah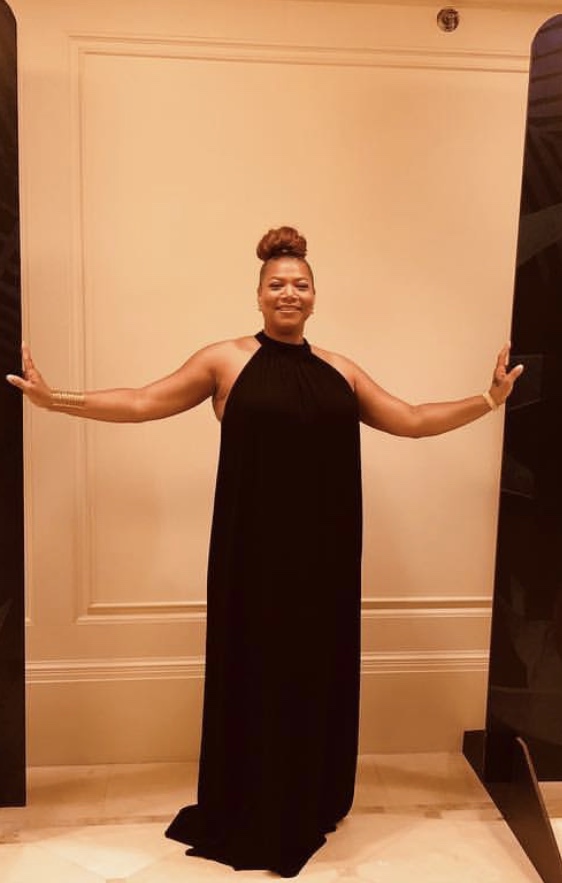 Style Goal-To find clothes that create a curvier shape.