Denim dresses are one of my favorite things to buy. They're a wardrobe staple. Every season, I update my wardrobe with a new one. Now that we are transitioning from summer to fall, I've been on the hunt to find some cute fall plus size denim dresses. Most of my denim dresses are casual and girly. So, I wanted to find one that was a bit more fitted and sexy.
My Favorite Fall Plus Size Denim Dresses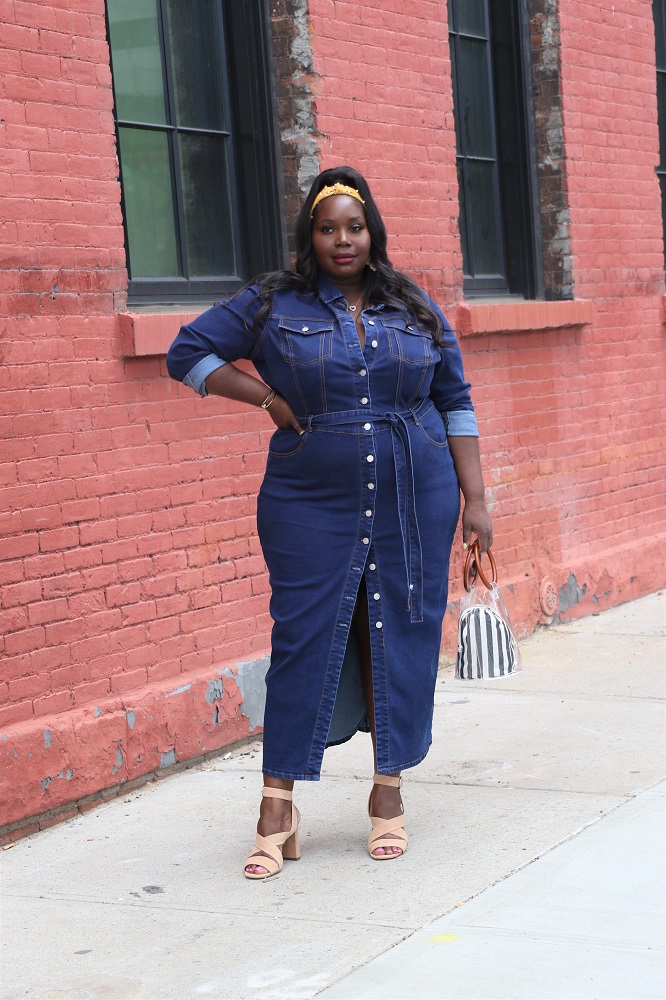 Shop My Look: Denim Dress, Suede Sandals, Clear Tote, Headband
One of my favorite places to shop for curve hugging dresses is Fashion to Figure. This month they debut one of the best fall plus size denim dresses I've seen in a while. This dress has a maxi length and is very fitted. It belts at the waist and has buttons cascading down the front. This dress had everything I was looking for. The best thing about it is the amount of stretch it gave.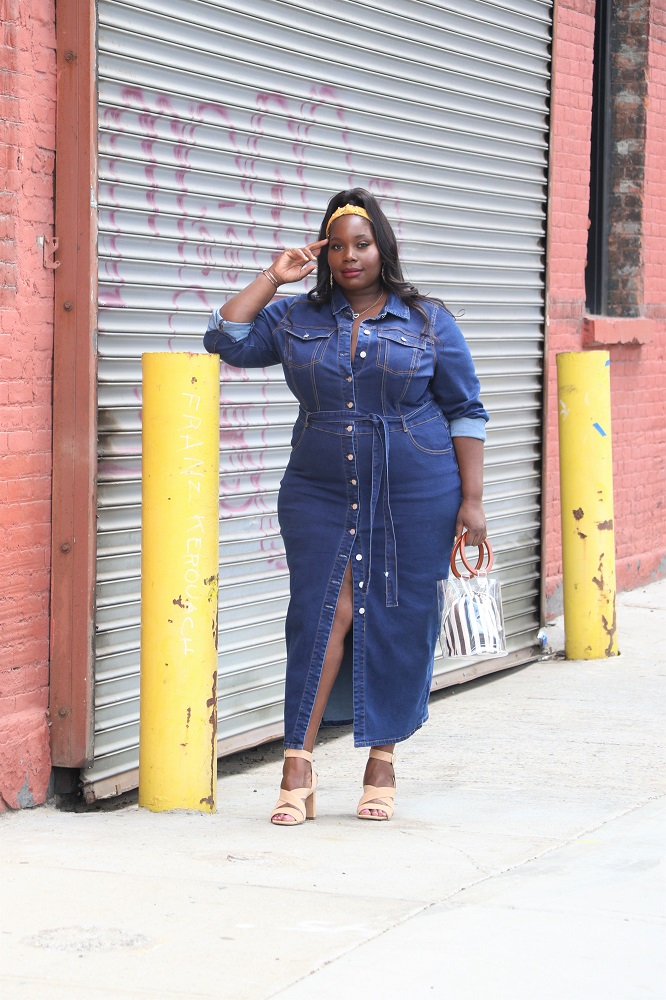 ---
---
Since the weather is still warm, I slipped on a pair of nude suede strappy sandals, a yellow pearl encrusted headband, and a clear tote. I felt and thought I looked cute.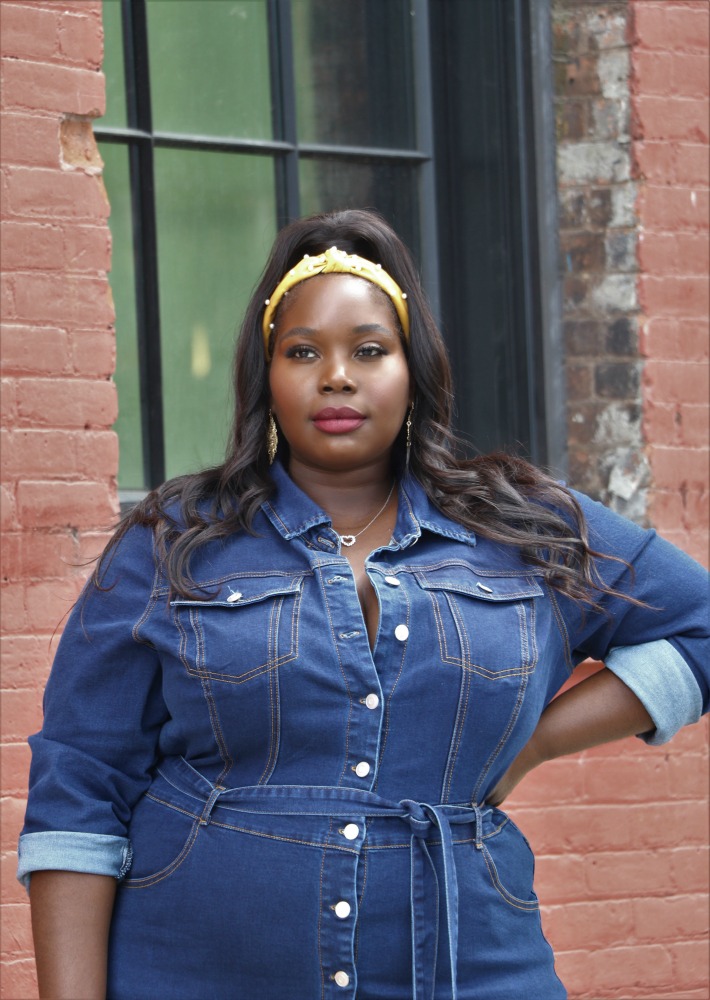 Oh and did I mention how good this dress makes your butt look? Listen y'all, the way this dress sent my confidence through the roof was beyond me. I need more colors.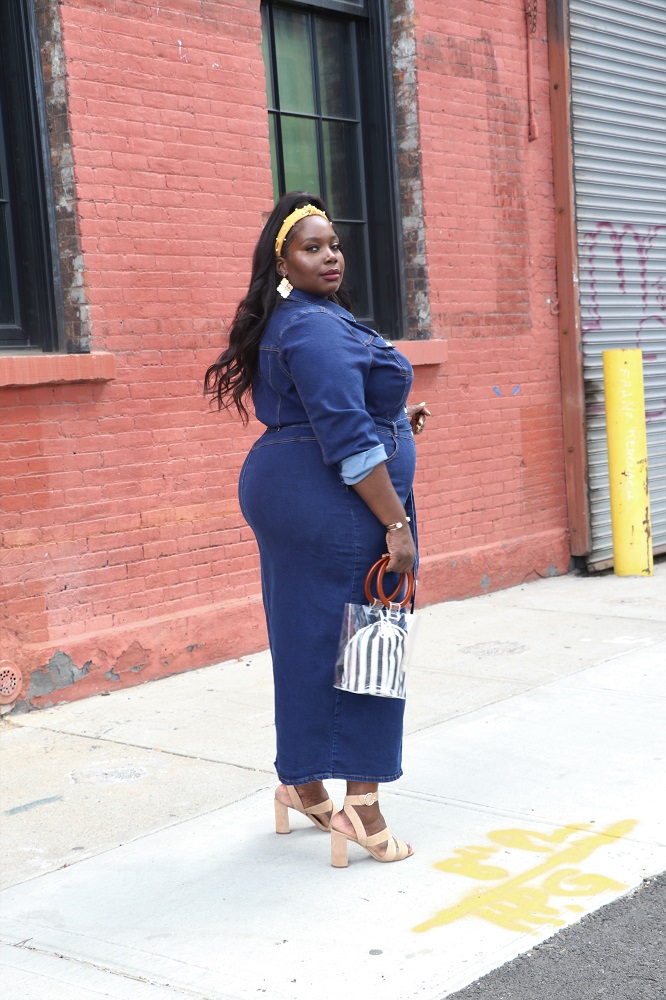 Although I found my perfect fall plus size denim dress, there are many more that have caught my eye. So, if you're looking for your fall plus size denim dresses, I've rounded up a few for you. Check them out below.
Shop More Fall Plus Size Denim Dresses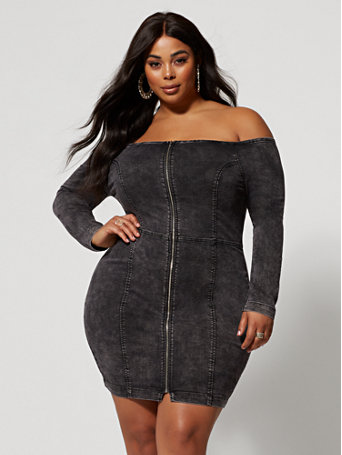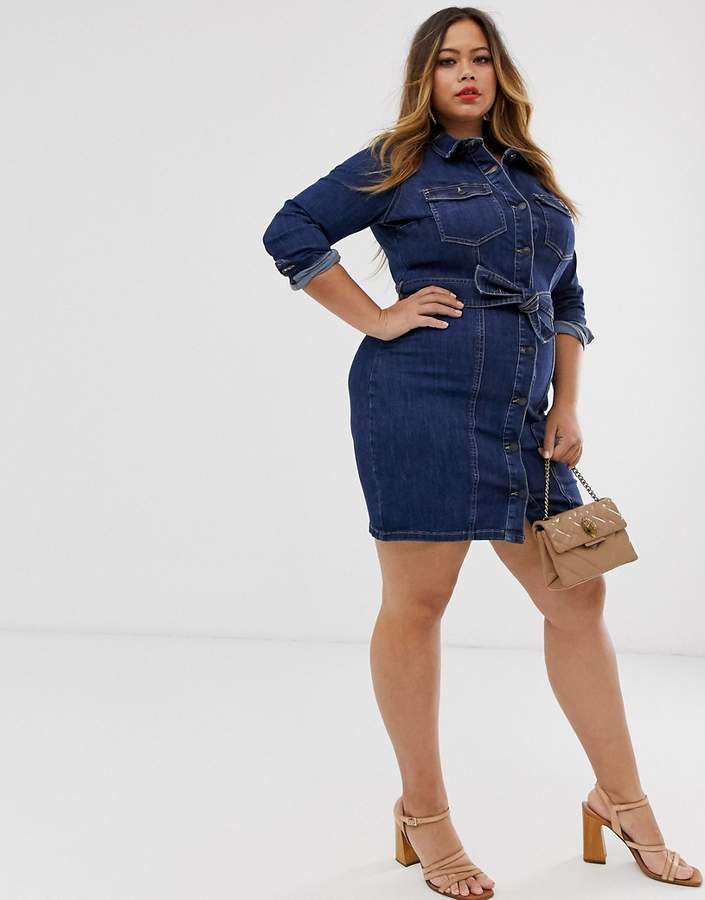 READ THIS: Fall Fashion Trends of 2019 & Where to Get Them In Plus Sizes