Hey curvy girls all over the world,
Last year, Fashion to Figure filed for bankruptcy due to a number of reasons. One reason for filing Chapter 11 was having the same amount of liabilities as they did in assets. They were falling behind on rent and bill payments. It's always unfortunate for any retailer, especially plus-size retailers to have to file for bankruptcy, that is why professionals such as a Harrisburg PA bankruptcy attorney as well as other similar attorneys, are needed during this occasion so that they can be guided through this. Although this was a challenging time for Fashion to Figure, the brand was acquired by New York and Company.
This month Fashion to Figure has re-launched. The trendy plus size retailer has a new online home on the New York & Company website. I know many people weren't sure if the brand was going to revamp their look and aesthetic, but they didn't. Everything still looks the same. When you go to the new homepage, it says, "Same Us, new home." Hopefully, they'll have prepared a strategy to get them back in the minds of plus-size fashion lovers by using resources like a Think Orion Digital Agency or an agency catered to what they need, so they can bring back the customers they lost as well as some new ones. If this proves to be successful, they may want to think about growing their business and branching out into other areas, but, they won't need to move to another site as they will be able to utilize a service such as https://ecomitize.com/development/magento/ and others like it, so they are still meeting their customer's needs.
Speaking of gaining new customers, they would also need to create a seamless shopping experience, otherwise, a customer might not return. In order to do that, they would require an efficient company that can allow them to process credit card payments quickly and in a safe manner. Such companies (similar to Easy Pay Direct) are not that hard to find, and usually, they also provide payment services for in-store and retail. By ensuring this, the process of online shopping becomes smooth for a customer, which in turn can help shoppers retain positive emotions towards the brand and increase the chances of them using the website again.
Checkout FTF's new home on New York & Company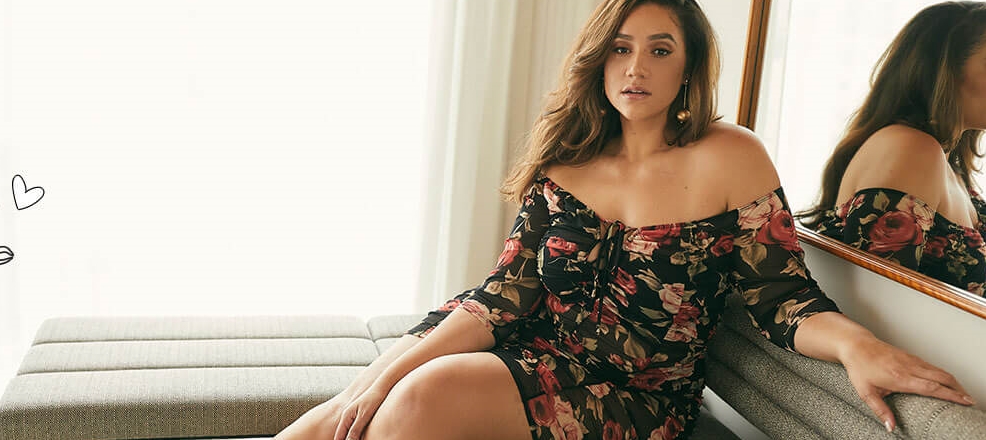 Everything from pricing to style is the same. One of the reasons I think FTF still has the same look is because, according to a Business Wire article,
New York & Company is also anticipating hiring certain former employees of Fashion to Figure, including members of the design, merchandising and eCommerce teams."
Fashion to Figure is known for offering trendy plus size clothing and its what their fan base expects from them. I think if they were to deviate from that, they would definitely lose their loyal customers. I do hope with the acquisition, they can offer more sizes and more custom styles specific to their brand only. The site is currently chock full of sexy body con dresses, curve hugging denim, and flirty tops.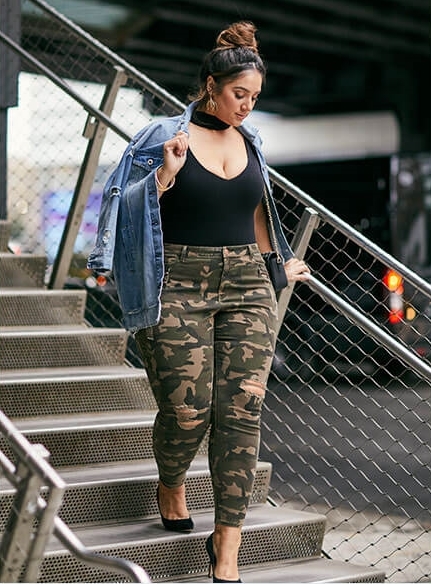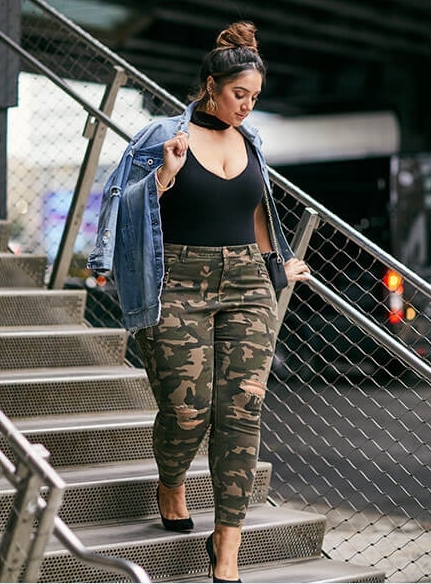 In addition to re-launching the brand, they now have an intimates collection which features lace bodysuits and mesh chemises. Also, you can shop their Valentines Day collection.
I can't wait to see what else is to come from the brand this year.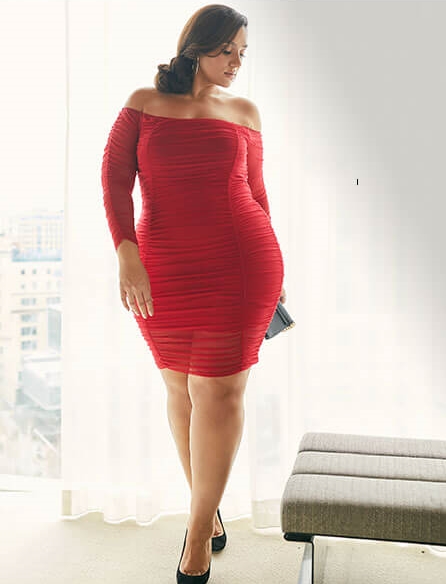 Shop Fashion to Figure HERE