Last year two sisters from Atlanta, Georgia launched a size inclusive athleisure clothing line that celebrates the beauty and power of black women and the color black. Sisters Keyondra and Kim Lockette revealed to the world "Jolie Noire". In French the name stands for Pretty Black. The idea behind the name and the brand is that black is beautiful.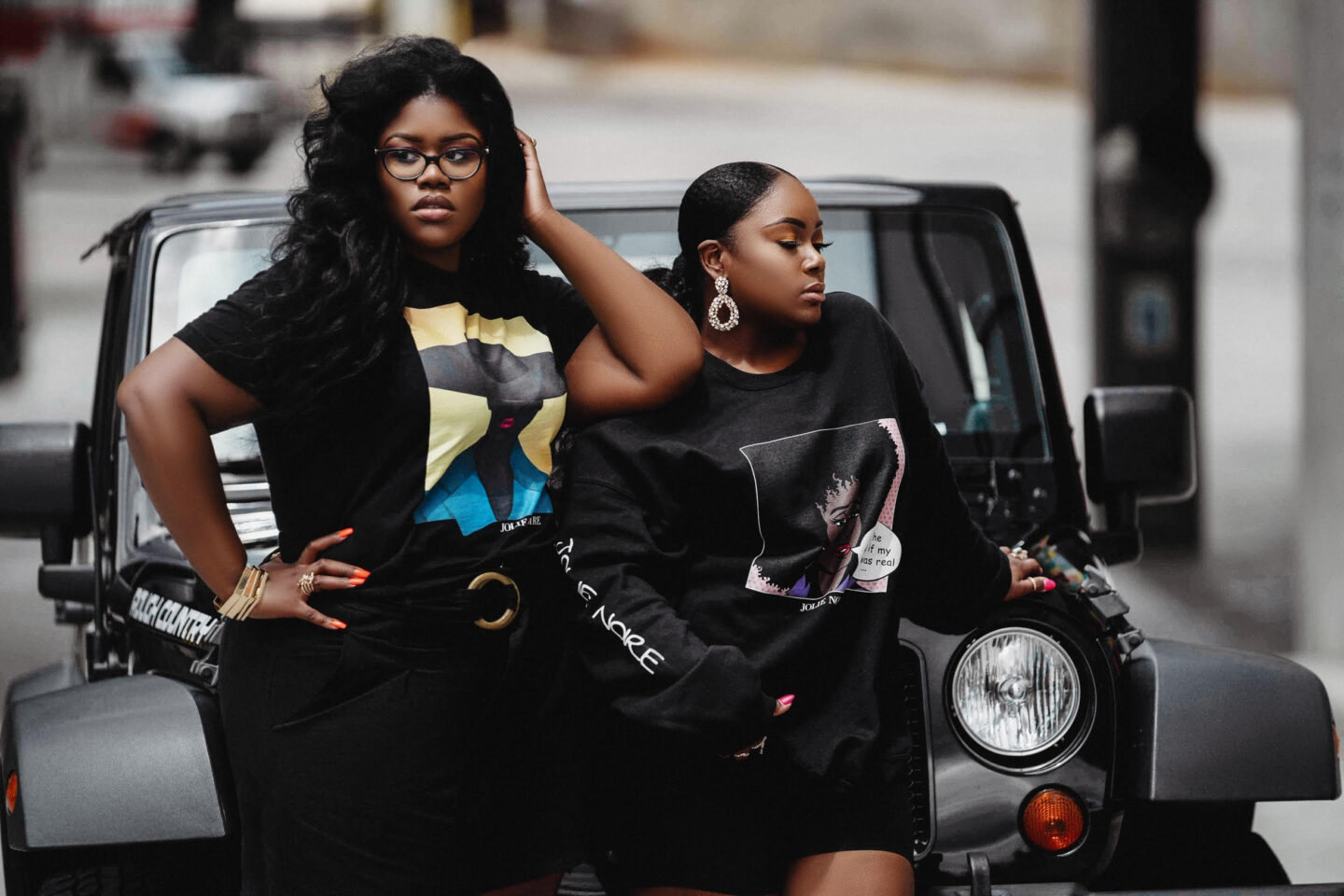 Keyondra and Kim wanted to give new meaning to the way we think about dark and light colors. Both sisters say, "We are primed to think dark colors (specifically black) are negative and light colors are good. In an effort to level the playing field, we're working to shape the minds of onlookers and change the meaning, emotions, and values associated with black. Color is something that doesn't come pre labeled, we label it… At Jolie Noire we choose to believe that black, like other colors, is beautiful!"
I had the chance to chat with Keyondra who is a gospel singer and Kim who is a stylist about their new clothing line. Because their mission is to empower women, I also asked them why it was important for them to include plus sizes.
It All Started With A Passion To Help Women
Starting a clothing line is never easy. It takes passion and dedication. Kim says, "For as long as I can remember I've always wanted to have my own clothing line. Prior to Jolie Noire we had a brand that specialized in eyewear but we still wanted to branch off into clothing."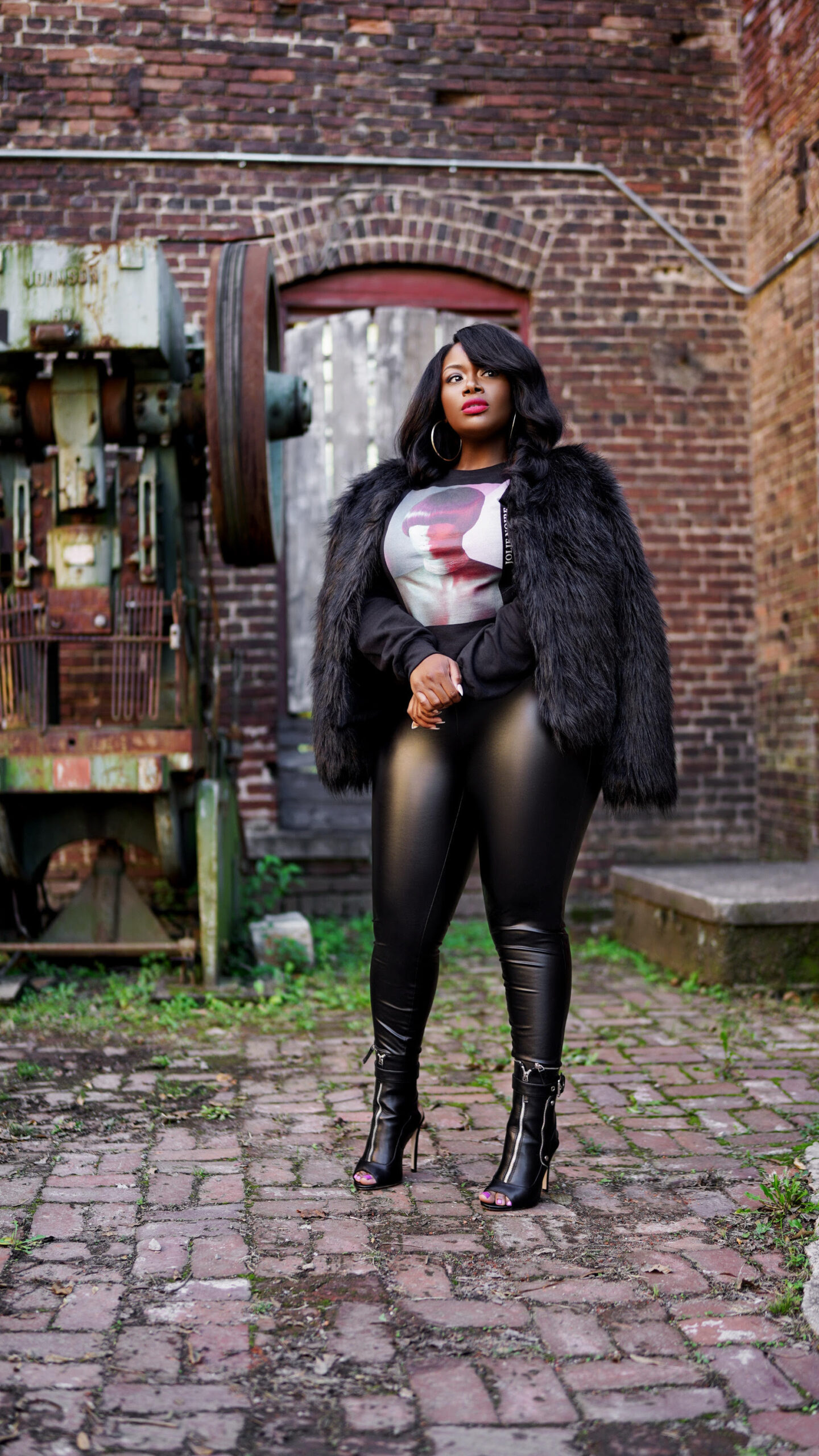 "The name of the brand, The "Red Glasses Sisters", was super limiting so we set out to find another name. Both Keyondra and I have always been into fashion and I've always had a passion to help women see their beauty through the lens of fashion. Jolie Noire is how we do that."
Jolie Noire pieces feature colored photographs and graphics which makes each of their pieces look modern. Keyondra says, "We decided to launch Jolie Noire using the direct-to-garment printing method because it allows us to use multiple colors in our images with the best print payoff. We wanted to start off small and work our way into other types of clothing."
What Makes Jolie Noire Different From Other Brands
The fashion world is known to be competitive. Which means every new and seasoned brand has to work hard to separate themselves from the competition. So, each brand has to bring something new and different to the table.
---
"Clothing is something that when you put it on you instantly feel empowered and beautiful. It's a person's way to express themselves how they see fit. Our brand seeks to empower black women, a demographic that society tends to overlook but also one that tends to look over themselves."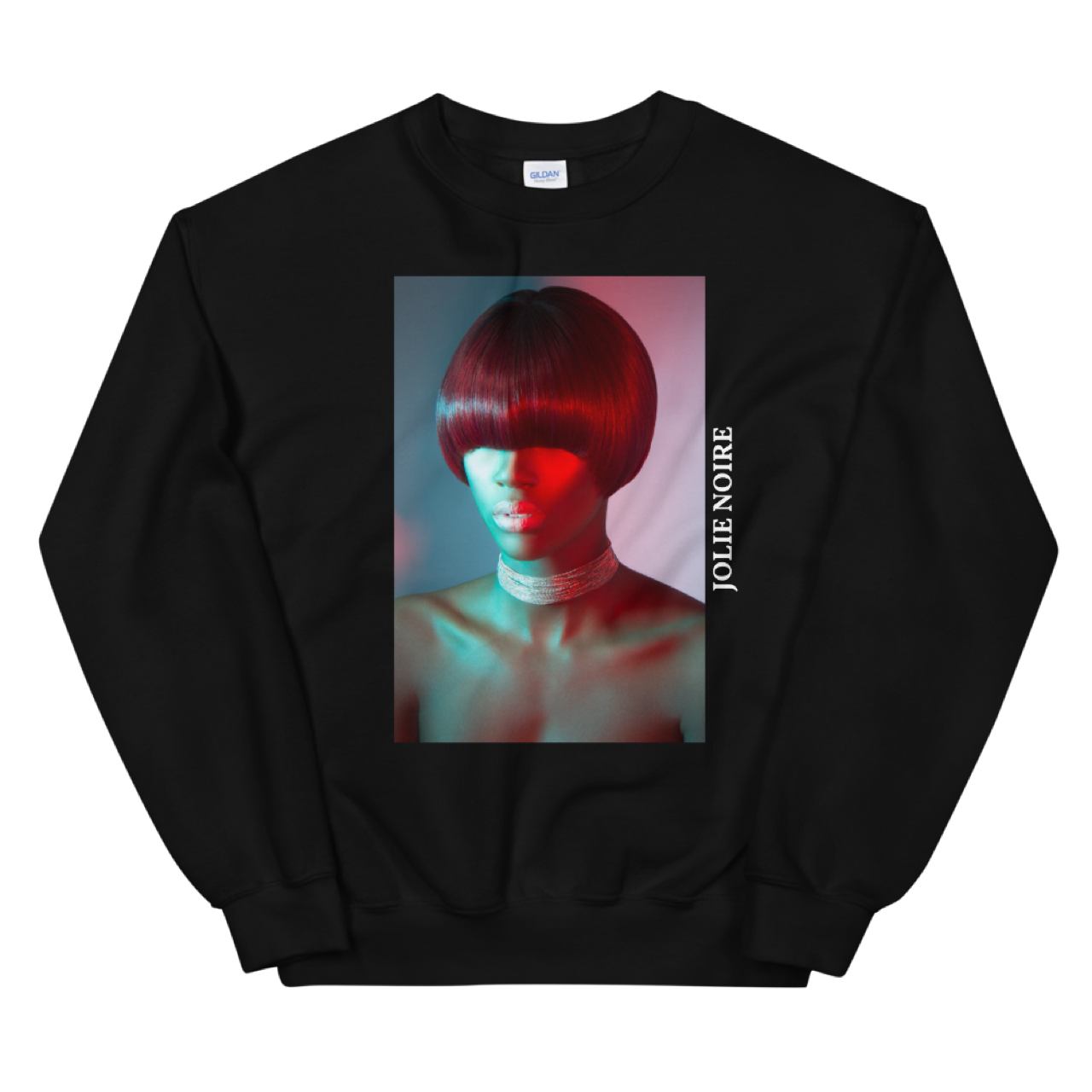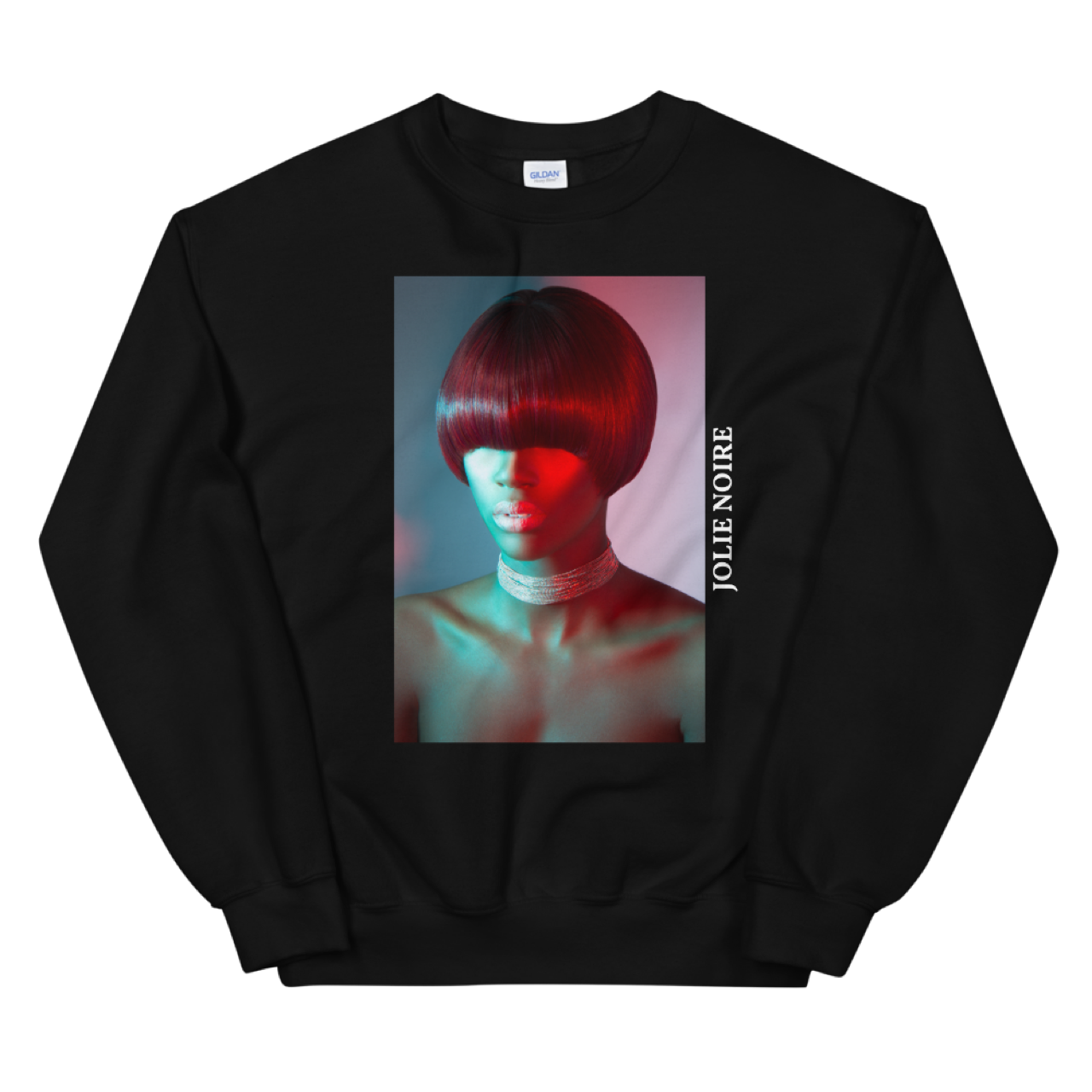 "We do this by sharing positive, strong and beautiful images/messages on our garments. We aren't waging war on other races. We believe empowerment and healthy people start at home. If we see ourselves as beautiful, it doesn't matter as much what others think or say. That's what sets us apart from other brands. " Says Jolie Noire.
The Importance Of Being Size Inclusive
I have known Kim for a few years now. We've featured her personal style on this site as well as her styling skills on celebrities. She also knows how passionate I am about size inclusivity. I had to ask her what made them include not only standard plus sizes but extend their sizes to a 5XL.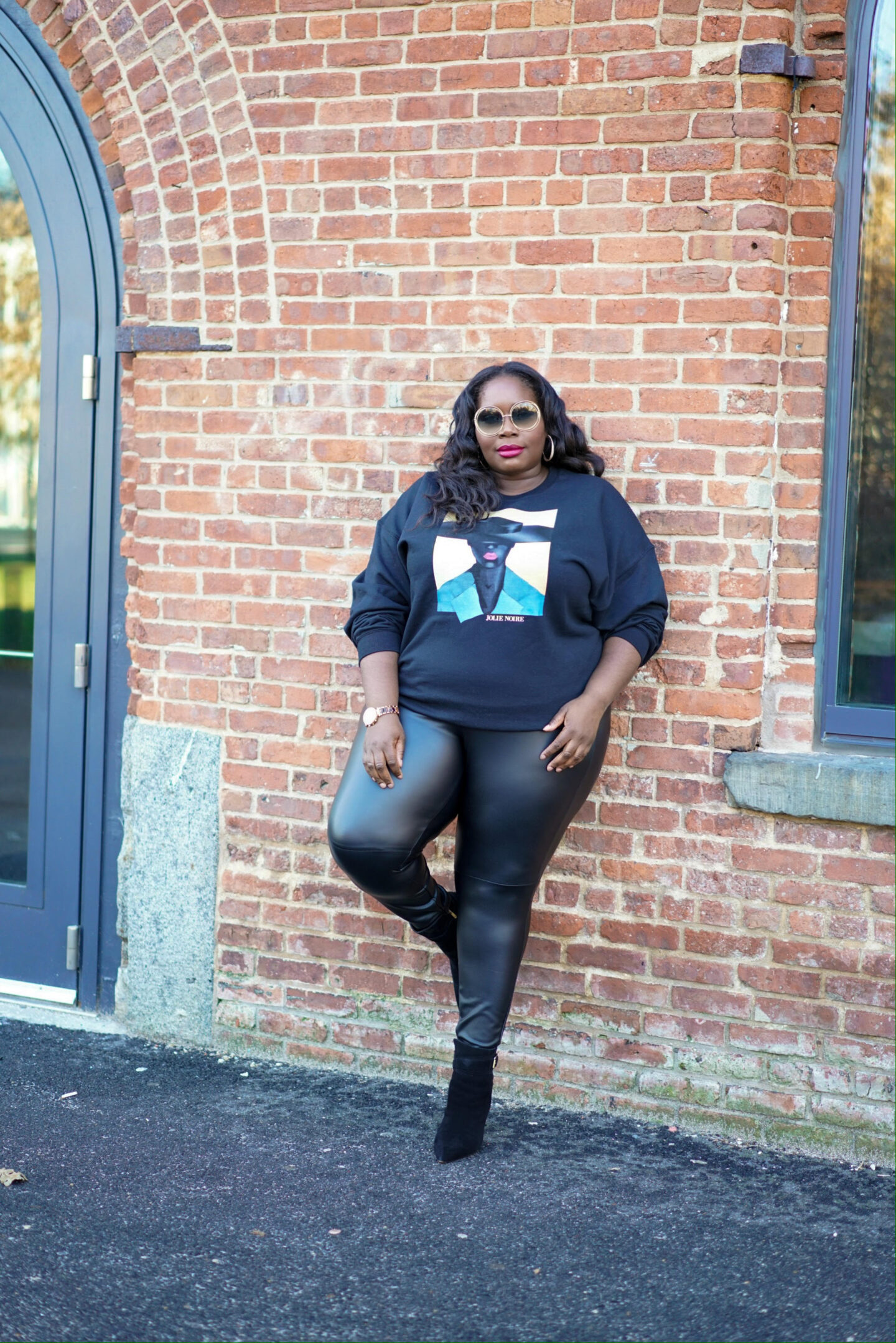 ---
"As plus size women we know all too well the struggle of finding cute clothes. We wanted our plus sizes to mirror the smaller sizes. Too many times have we shopped brands who claim to promote size inclusion but the styles offered are completely different and the plus sizes are almost always lackluster."
---
"We make every effort possible to be the complete opposite of that. It's a rare occasion that our plus size Noire Babes will not have the opportunity to shop the same pieces as our non plus size Noire Babes."

Working With Family
While it can be rewarding and fun working with family, it can also be difficult. I'm always curious as to how a family that works together keep it together. Keyondra says, "Of course we're human and sisters lol, so we definitely have disagreements, but we know how to put our differences aside. The way we make it work is by being lenient and making room for each other as it relates to our flaws."
"Besides, we're almost 3 years in… There have been too many wins and too many tears put into this to not make it work!"
Designing From The Heart
There will always be a special place in my heart for clothing brands that design with a purpose. Having meaning behind what you create makes for a loyal following. Every clothing brand wants their customers to remember how their clothes makes them feel.
Kim says, "The most important thing I want people to know about our brand is each design comes straight from our hearts with beautiful black women in mind. We decided to launch our graphics series, NOIRE by Jolie Noire, because we saw very few graphic tees with faces that represented us, beautiful and black. We wanted the option to choose us so we became that option."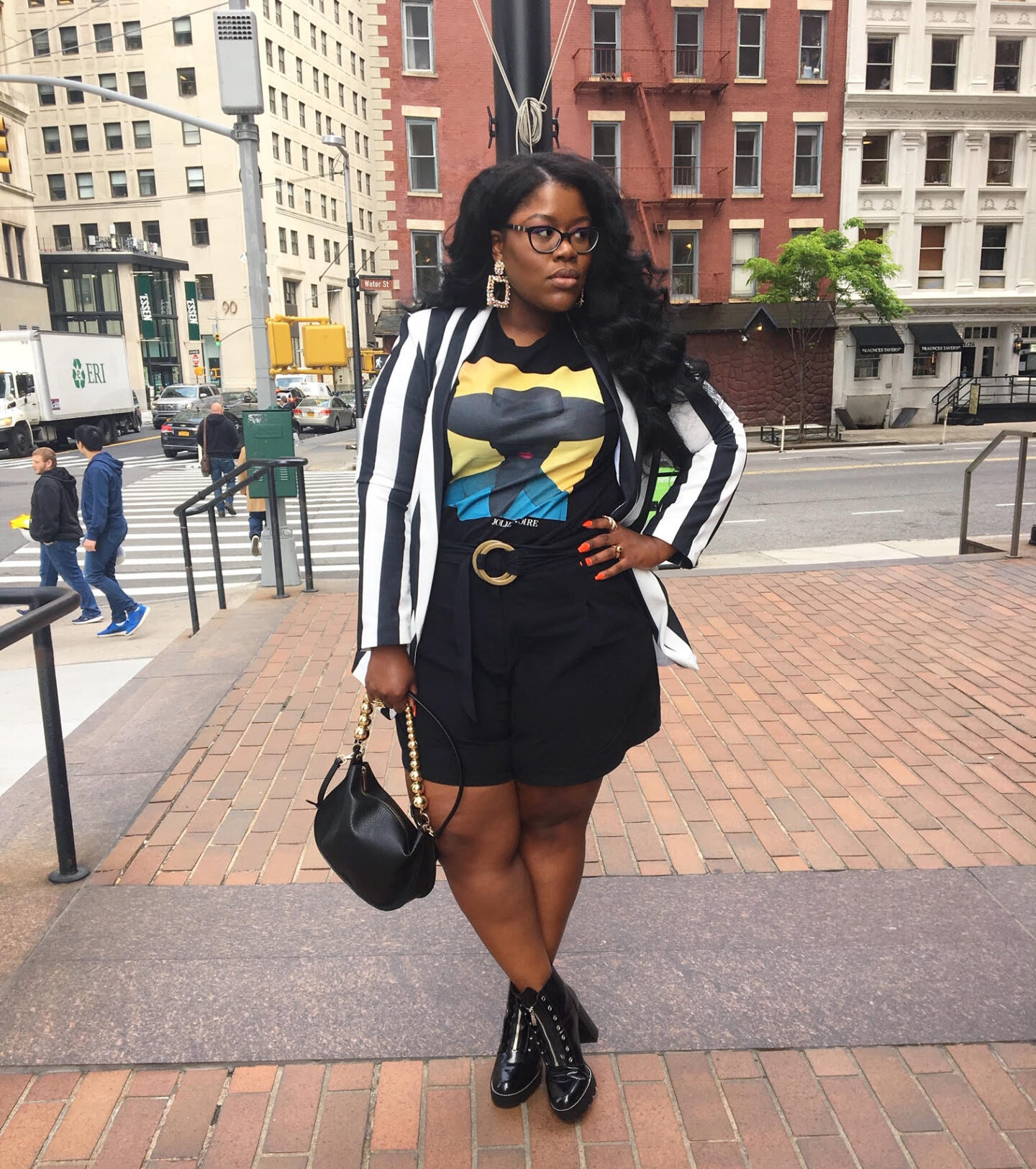 Keyondra says, "We also want people to know we're very customer service oriented. We believe the customer should always come first. Our goal is to resolve each customer's concerns with solutions that are as fair as possible."
What's Next For Jolie Noire
Since we are already a month into the new year, I wanted to know what's next for the brand. What can we expect to see in 2020. "We're starting to branch off into creating more of an all around lifestyle brand. It's always been a goal to be part of every aspect of the Noire Babe's life. Outside of more tee/sweatshirt designs, this year we have a Jolie Noire weekender bag and a hooded jacket coming! We're super excited!"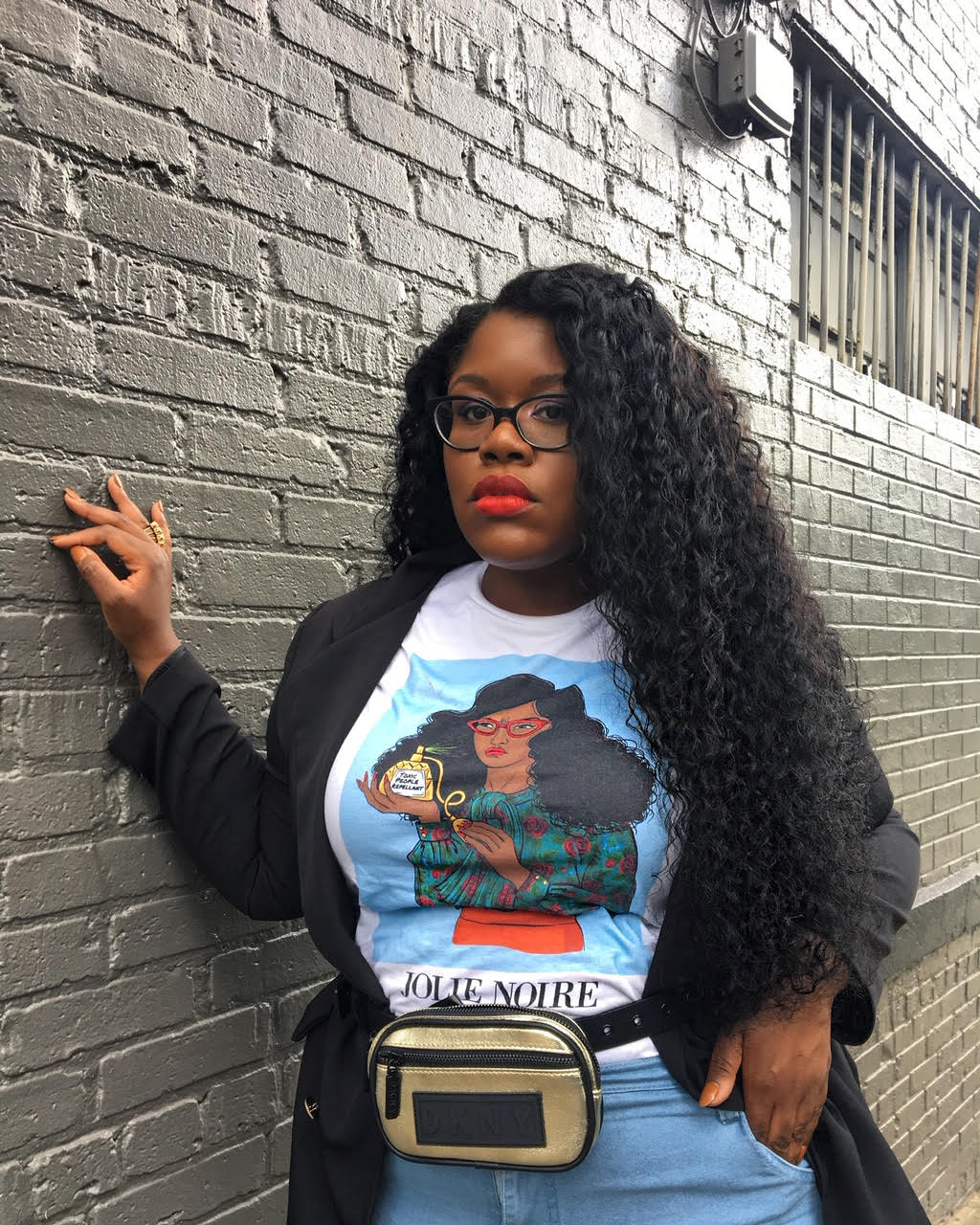 ---
---