Victoria's Secret has been under fire for the past year. The mega lingerie retailer was blasted for their lack of diversity in their runway shows. People were calling for the brand to feature plus size models and transgender models. It would have been a game changing move for them if they did. However, they chose not to. It's okay because there are some amazing plus size lingerie brands that are proud to design for plus size women.
Why You Shouldn't Support Victoria's Secret
Vogue interviewed marketing director Ed Razek. They asked him if Victoria's Secret would include plus size models and trans models. Razek said the "shows were a fantasy and should not include transsexuals." He was also asked have they thought about including plus size models. He said they thought about it and tried to do a show back in 2000 and no one had any interest. He also said they still don't have any interest.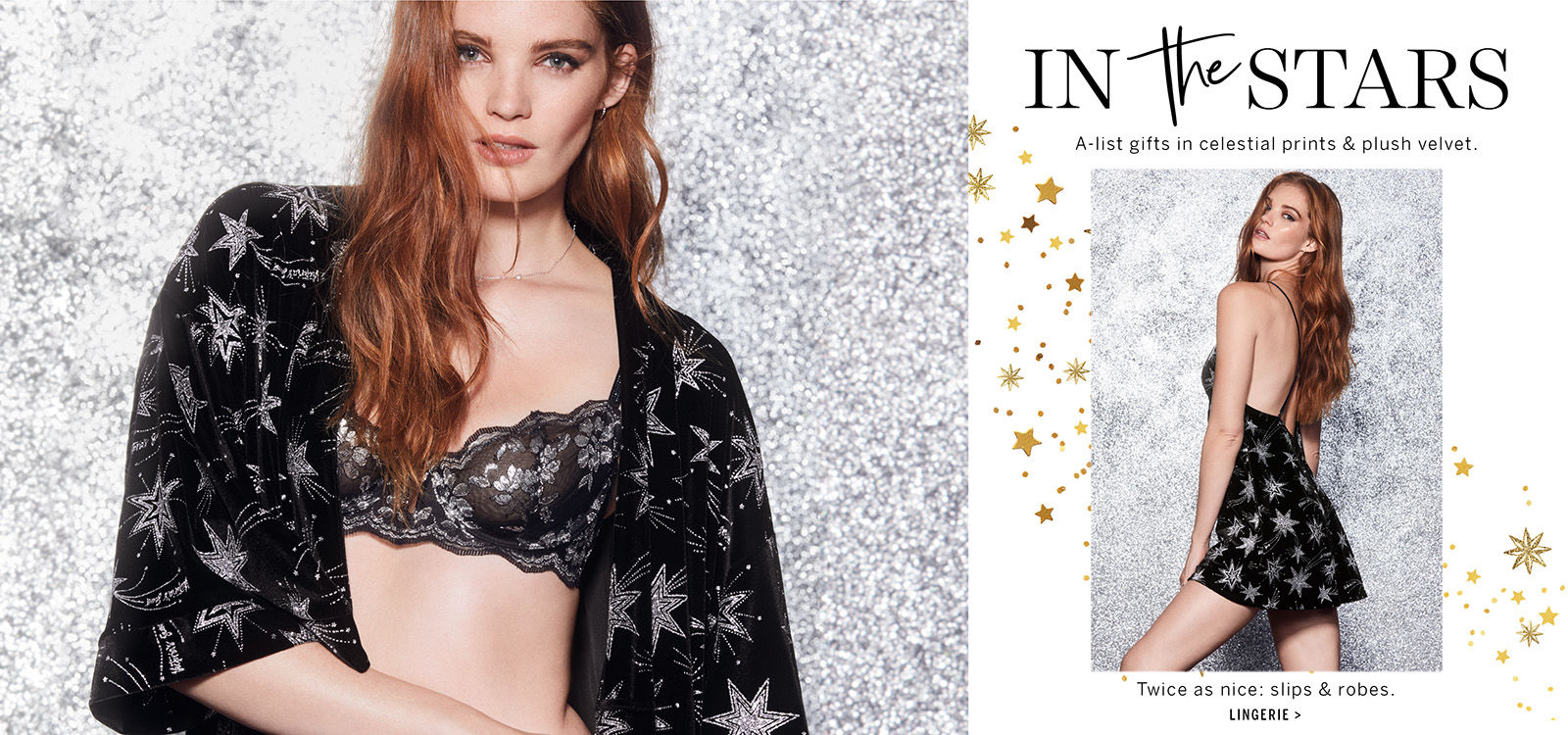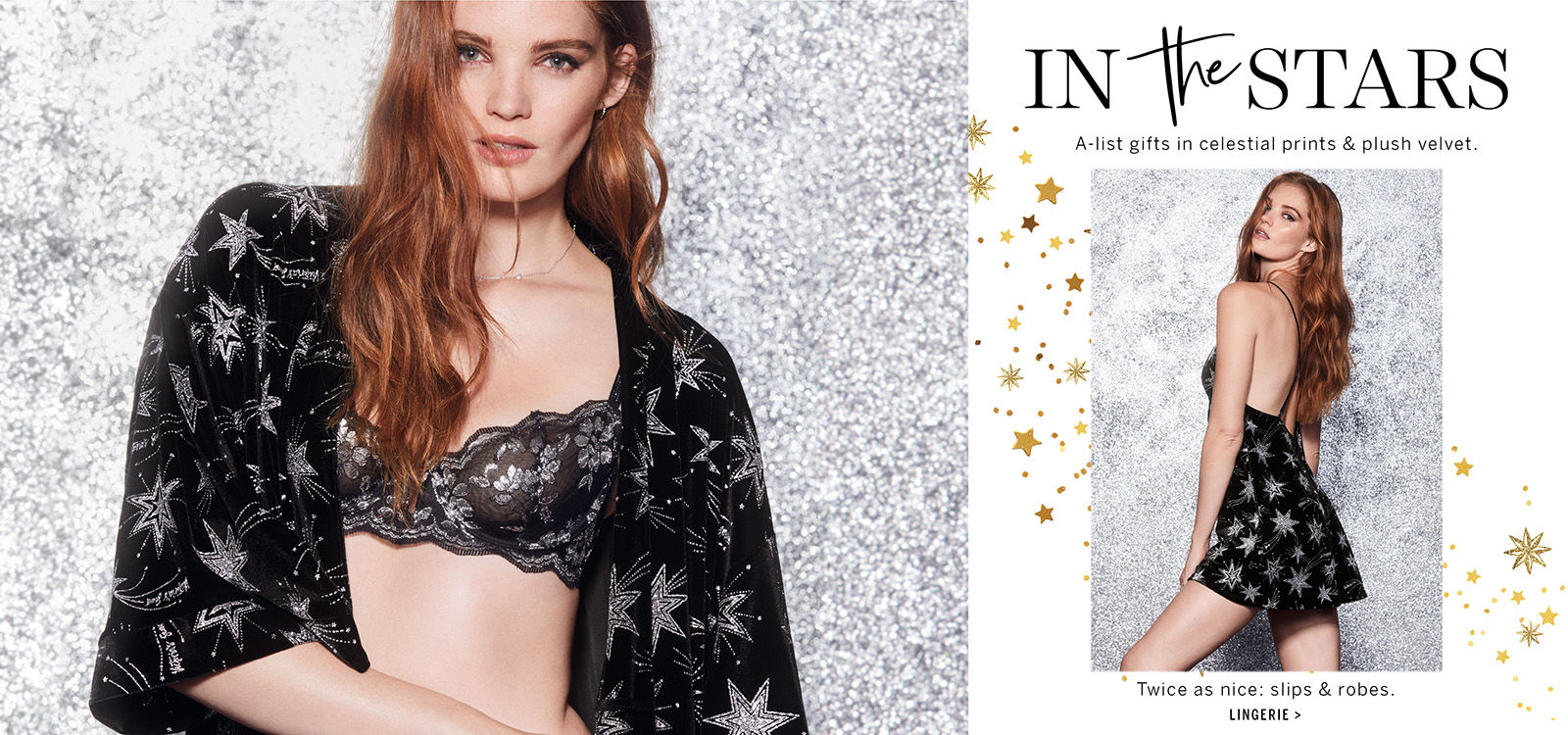 Ed Razek tried to apologize for his comments but no one was trying to hear it. Unfortunately, many brands feel this way and don't care about the backlash. It's no secret that Victoria's Secret is not doing well. Their sales have drastically fallen. In a Forbes article, it was reported that the retail chain has been seeing declining sales since 2016.
Personally, I'm not surprised at their declining sales. Since they've been the No. 1 U.S. largest lingerie label for so long, I think the brand has made little to no efforts to change with the times. The fact that their bras only go up to a DDD is mind boggling. When other lingerie retailers go up to at least an H cup and larger. Their panty size range ends at an XL.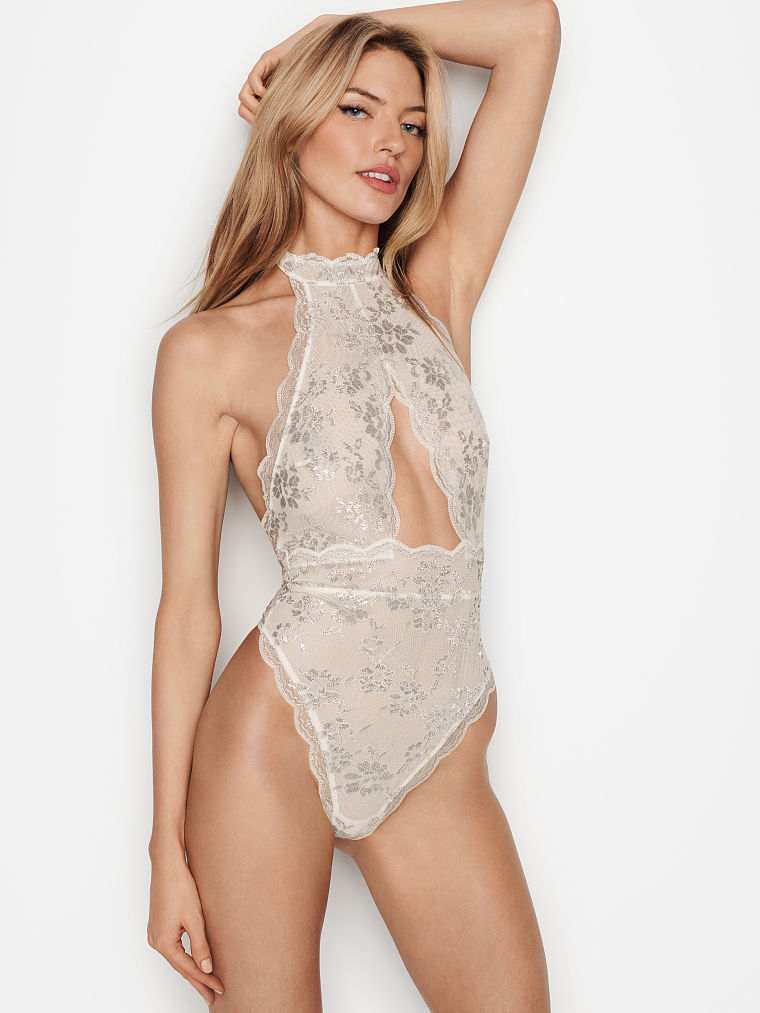 Currently, the average U.S. size of a women is a 16. By now, you would think the label would offer plus sizes. The plus size market is a multi-billion dollar business. With the body positive and size inclusive movements being so influential and successful you would think they would've tried to incorporate plus sizes. In addition, we have more prominent plus size models now than back in 2000.
---
READ THIS: Gabifresh launches new Playful Promises Collection
---
Support Plus Size Brands That Support You
People love to shop well known brands and if Victoria Secret added plus, I'm willing to put a little money on it and bet that they would've done astronomical sales within a year. One of the things I've learned over the years as a fashion writer and plus size woman is to support brands that support you.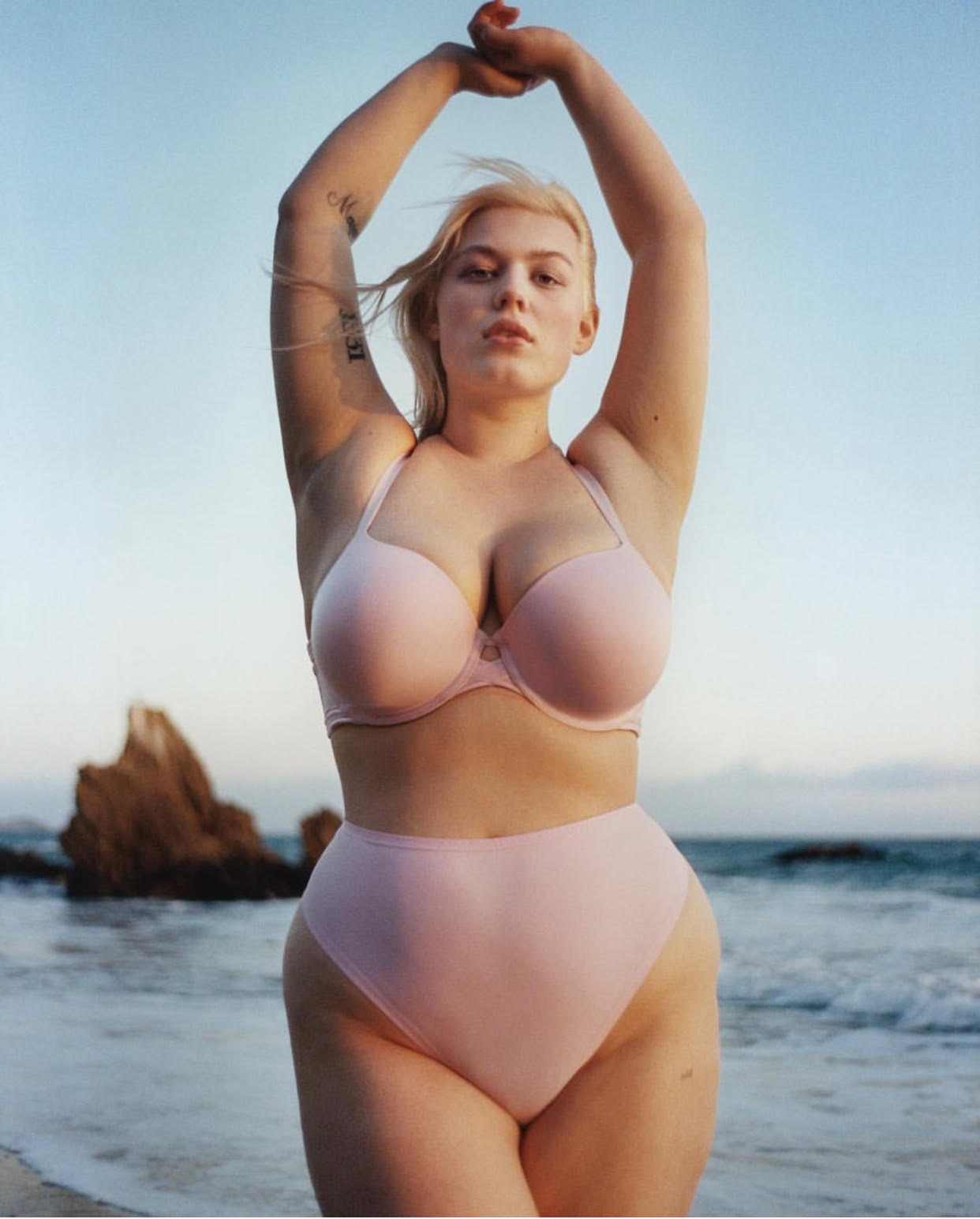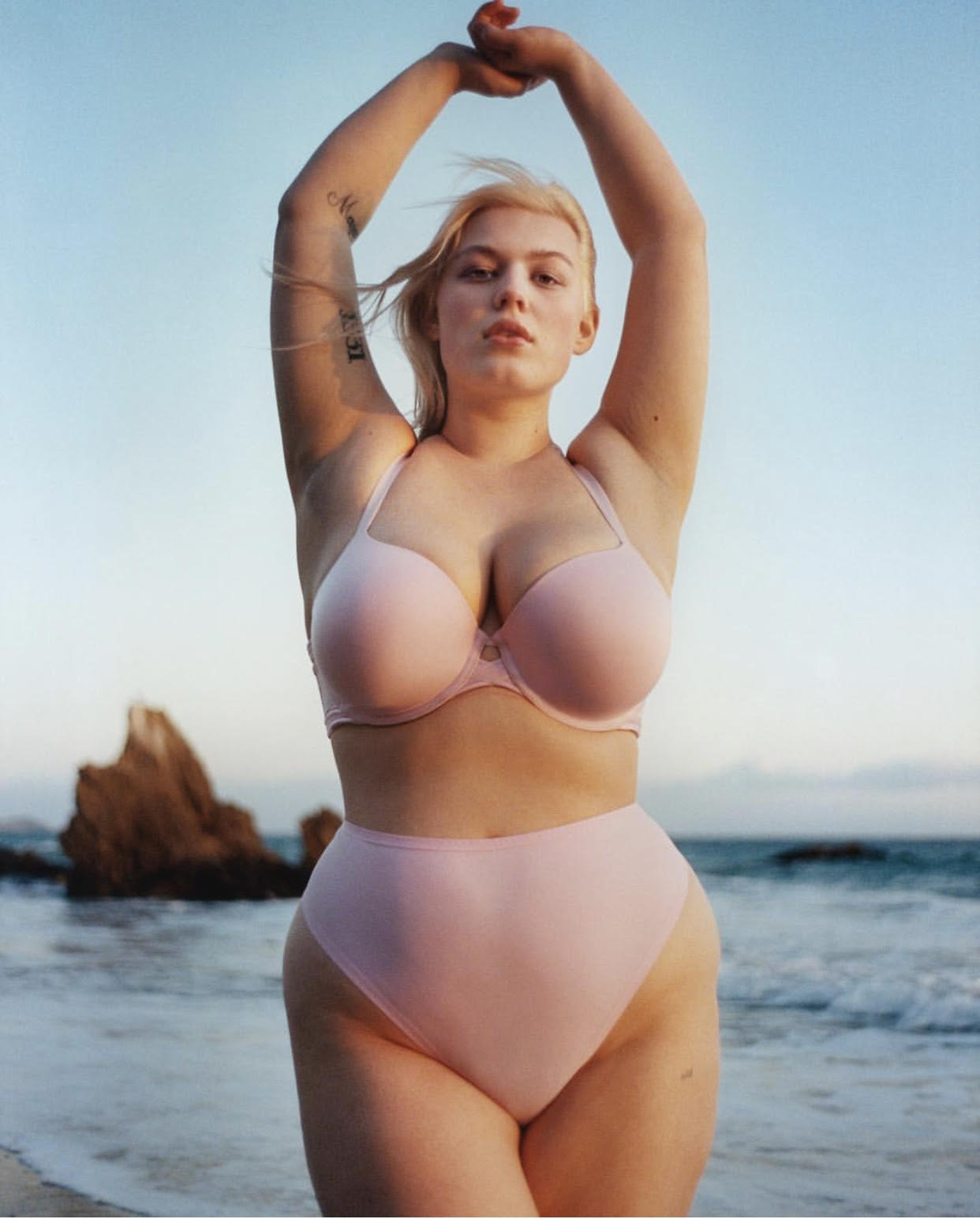 While it would have been a game changing move for Victoria's Secret to include plus sizes, its more important for us to buy plus size lingerie from brands who are creating it specifically with plus size women in mind.
We Are All The Fantasy
As I mentioned earlier, Lane Bryant has been on the front lines when it comes to celebrating plus size women and size inclusivity. Recently they launched their new Cacique initiative where they are featuring plus size women, trans women, and women with disabilities. The message is all women deserve to be celebrated. They even have their own hashtag, #Weareallthefantasy.
So, instead of crying any more should of, could of, would of's about Victoria's Secret, below is a breakdown of some amazing plus size lingerie brands who are size inclusive and PROUD to make lingerie for plus size women.
Since Valentine's Day is coming up, this is also a great time to update your intimate pieces. Especially from brands that have your size.
Plus Size Lingerie Brands
Elomi offers bra sizes ranging from 32DD-46JJ. Panties and lingerie sets up to a 4X, and swimwear sizes from 16-26.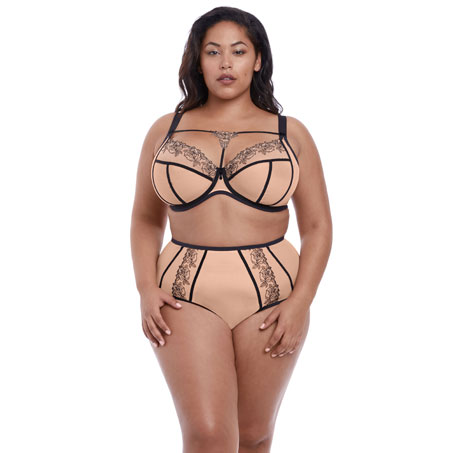 We are all familiar with Lane Bryant's Cacique collection. Cacique is its own brand and has been representing for size inclusiveness since they launched.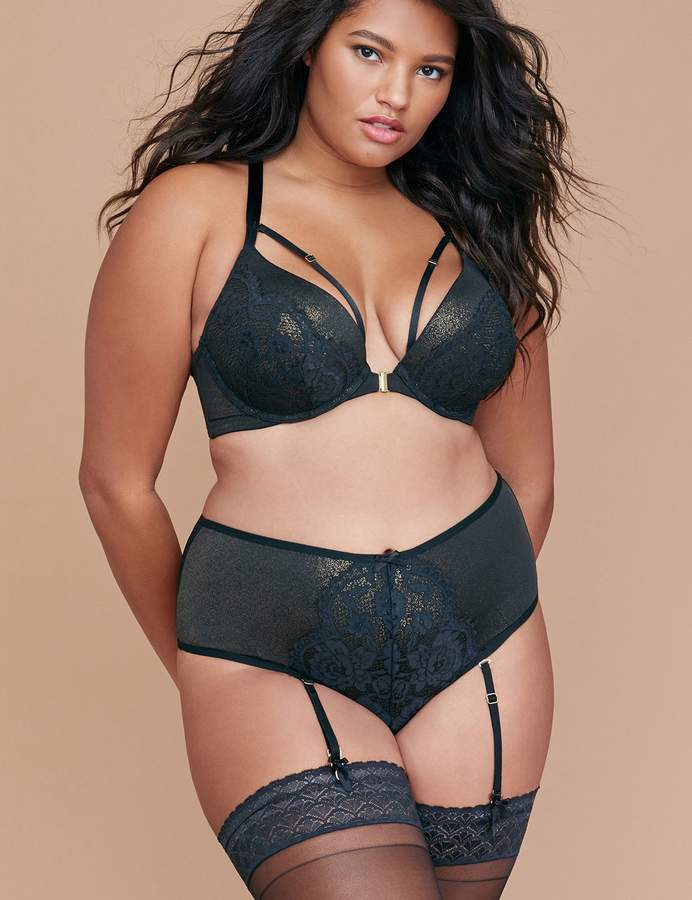 This lingerie brand offers bra's for women with D-cup sizes and larger. They pride themselves on revolutionary technology, unmatched comfort and support, as well as antimicrobial moisture wicking. I also love that they use models with various body types.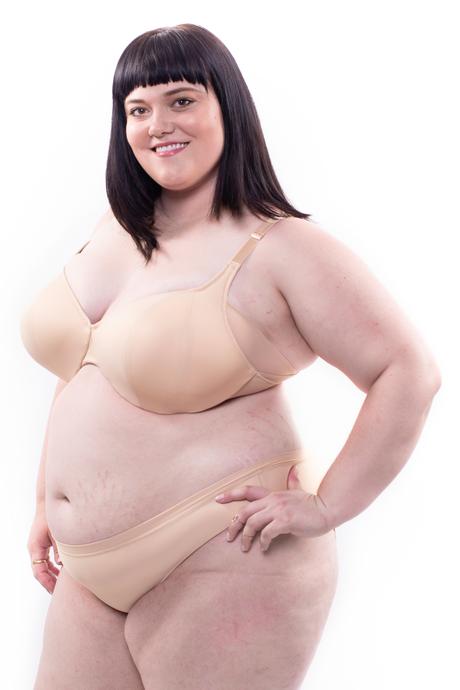 If you're looking for edgy and sexy plus size lingerie brands, then you need to checkout Playful Promises. The Gabifresh collection features on trend and classic lingerie styles.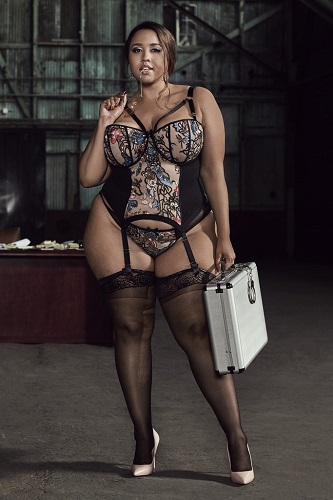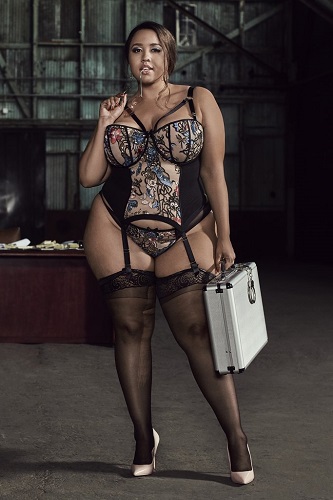 Support this indie plus size brand that creates high quality petite and plus size lingerie.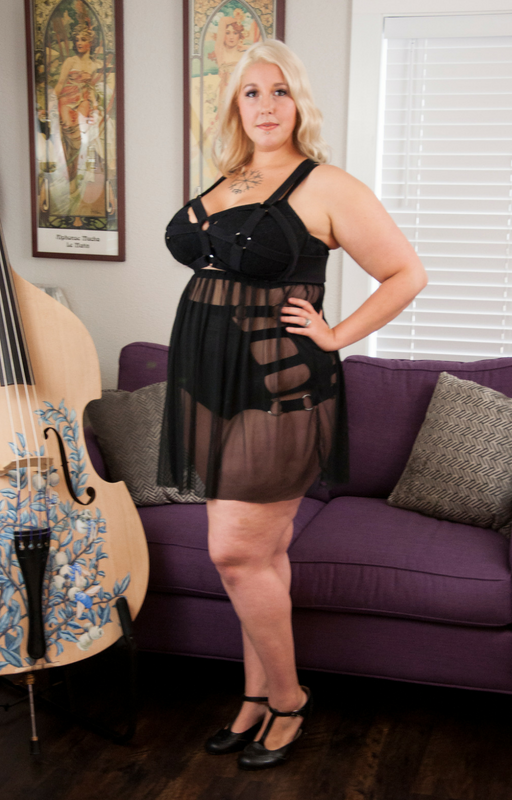 Think of this brand as an online department store for the best lingerie for women of all sizes.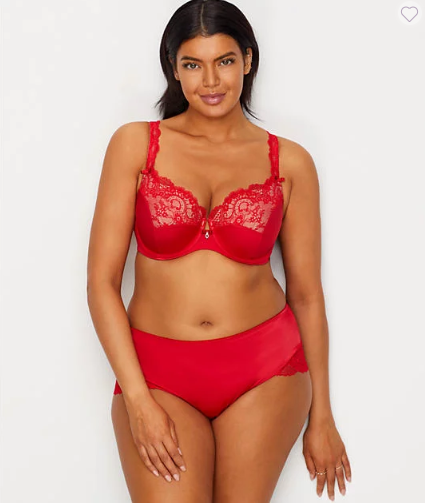 This lingerie subscription service is size inclusive and affordable.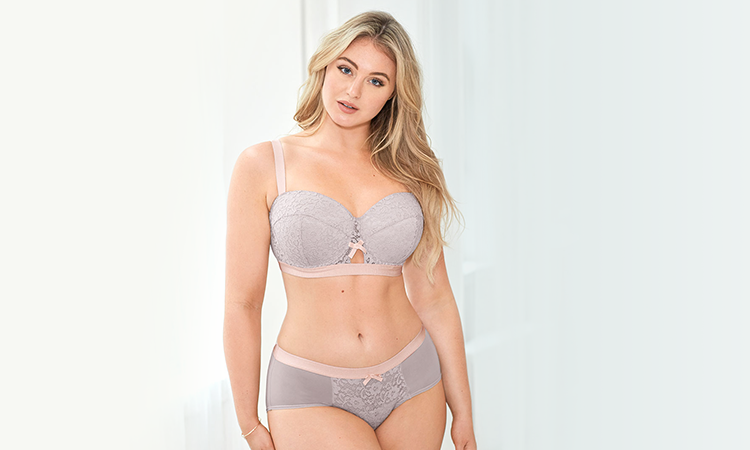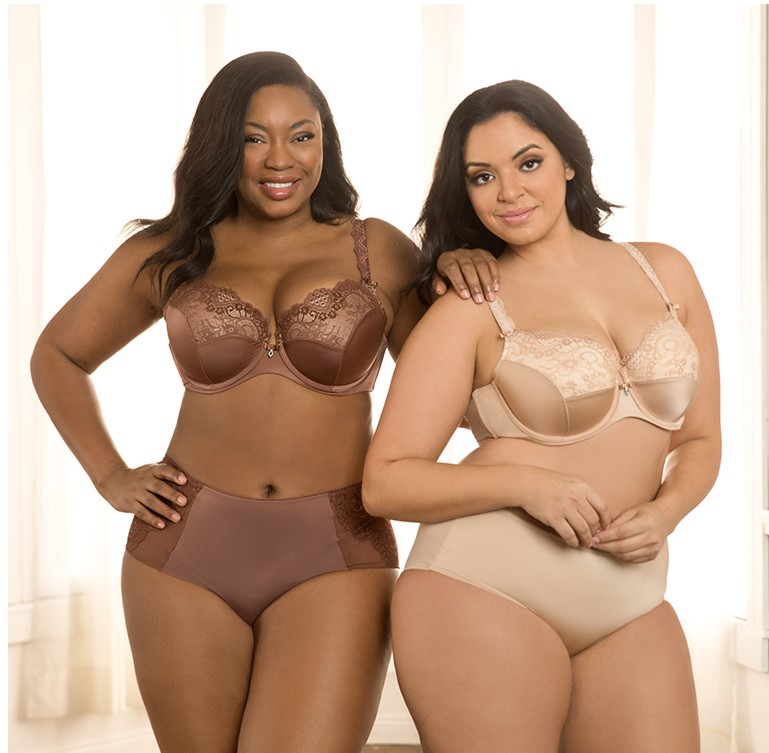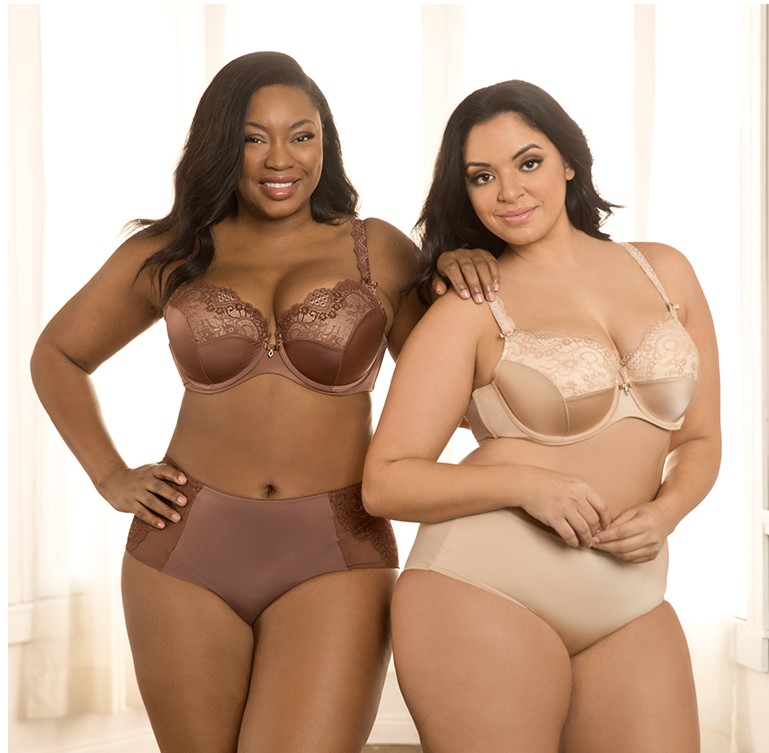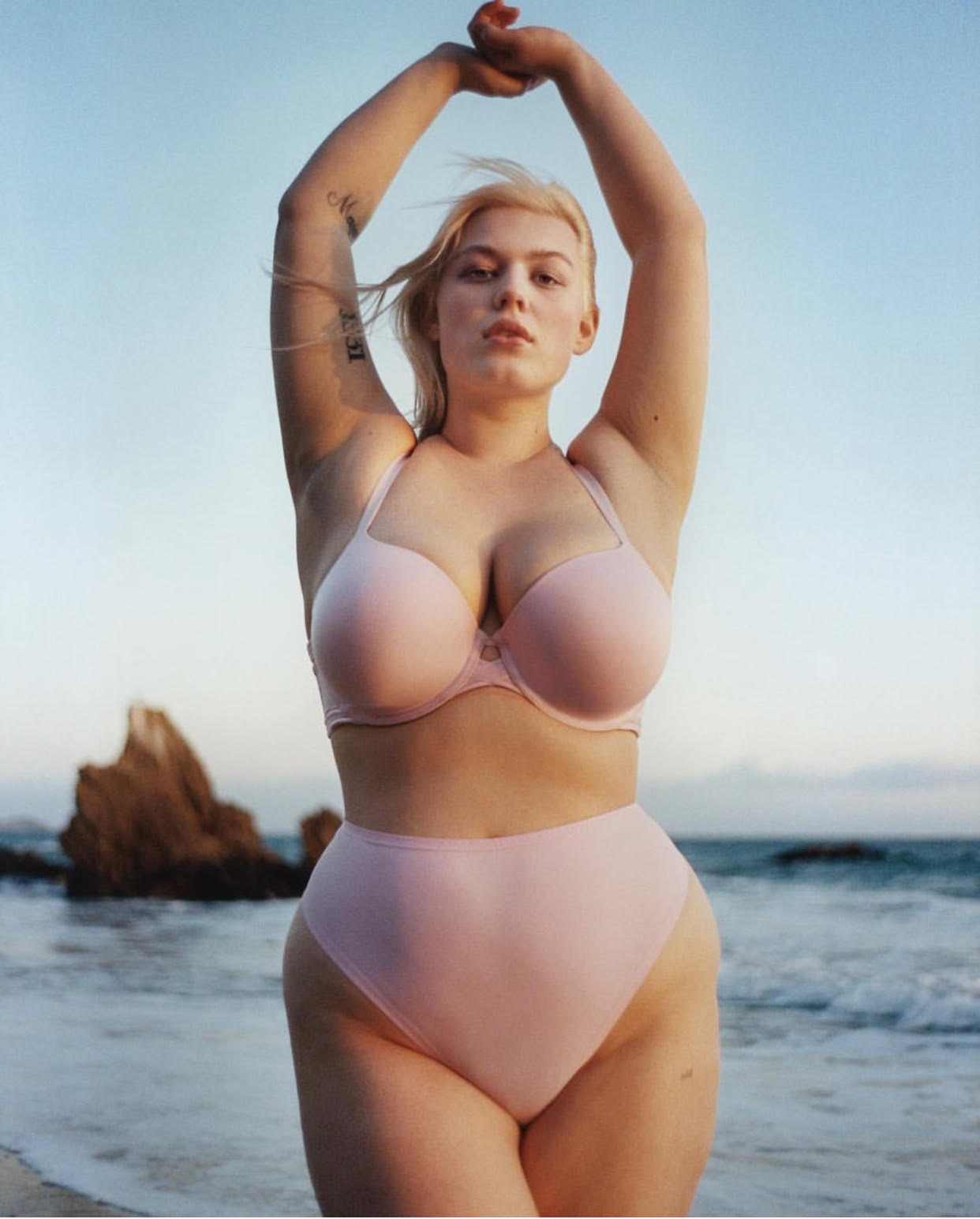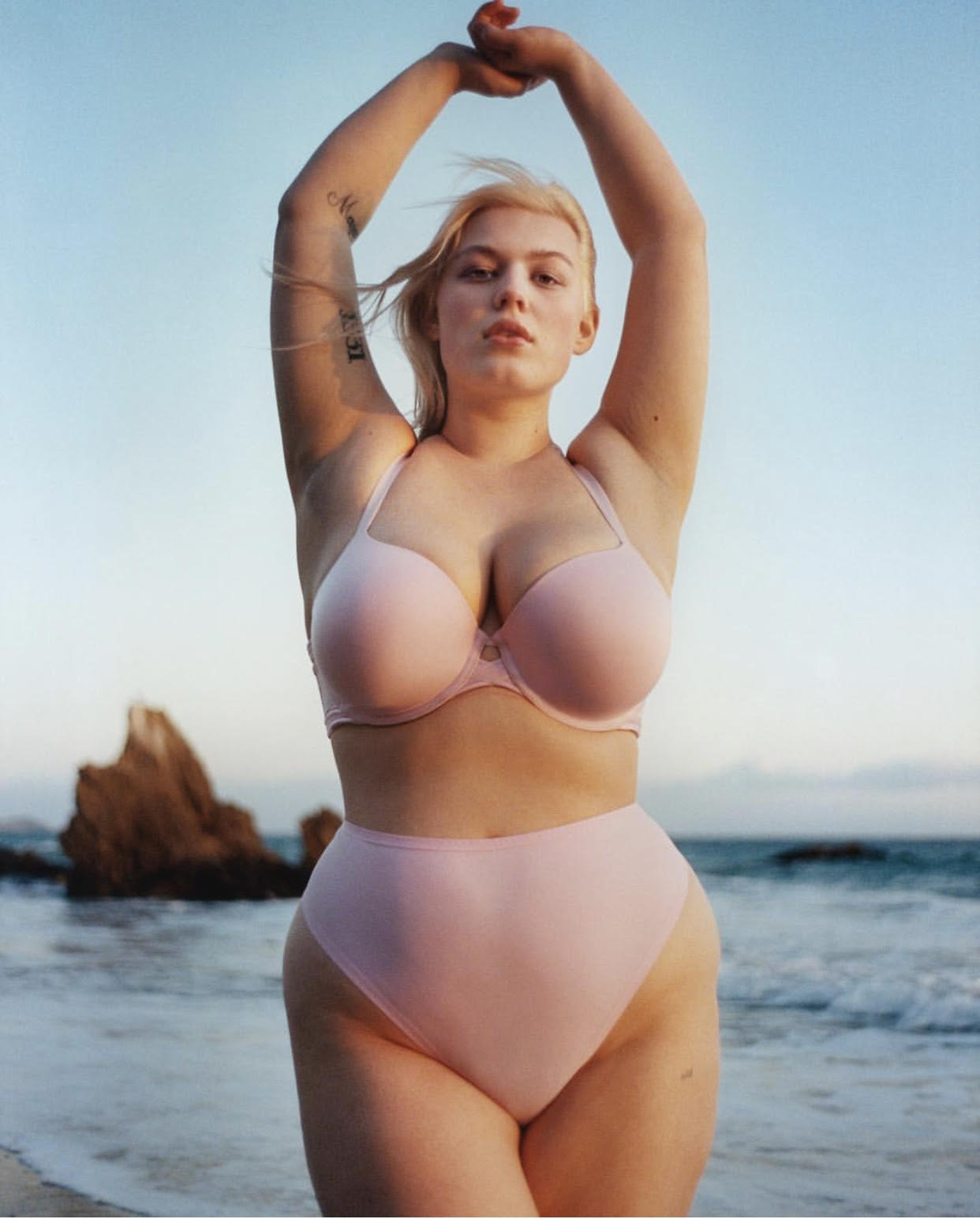 This brand offers customizable intimates for women ranging in size from 0-30. You'll find lingerie and apparel. They also use models of all shapes and sizes.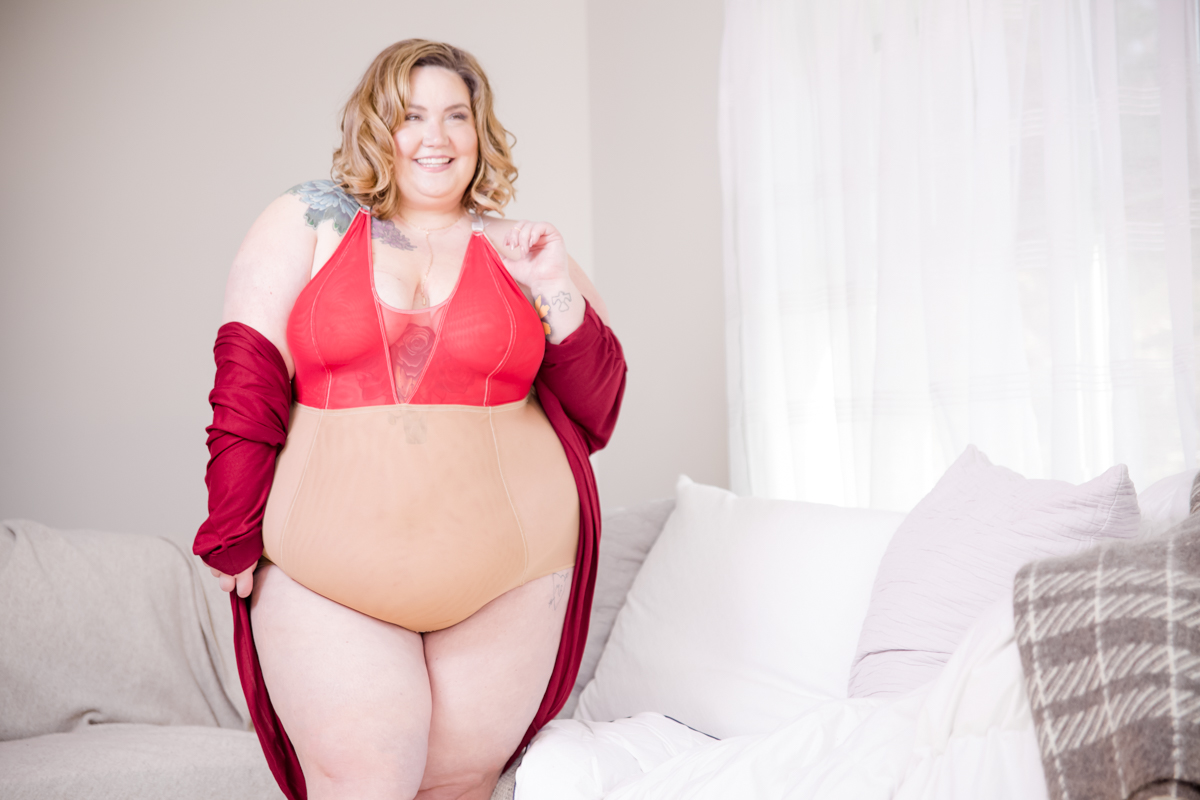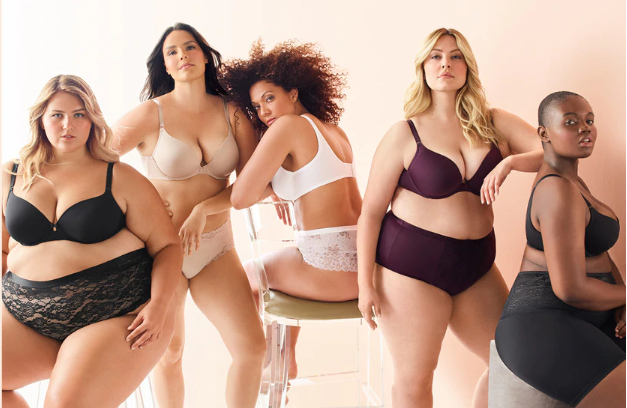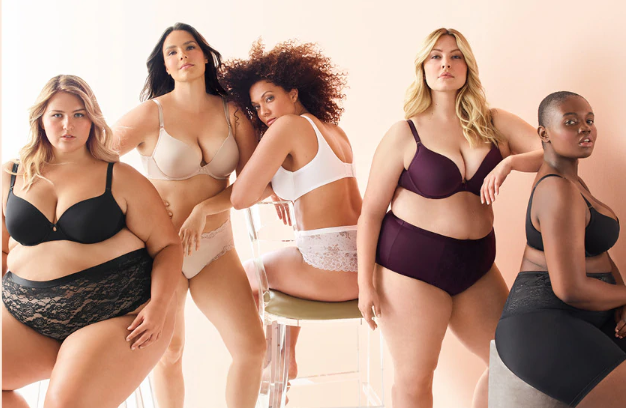 Originally posted on December 3, 2018