Hey curvy girls all over the world,
I don't know about ya'll but I have been quite smitten with Khloe Kardashian's style. From body con dresses to wide brim fedora's, Khloe has been slaying every outfit she puts on. So, it's no surprise that she is trying her hand at fashion design. For the past couple of weeks, Khloe Kardashian has been Instagramming teasers of her new denim line. Khloe nixed using her famous name and is calling the line of denim Good American.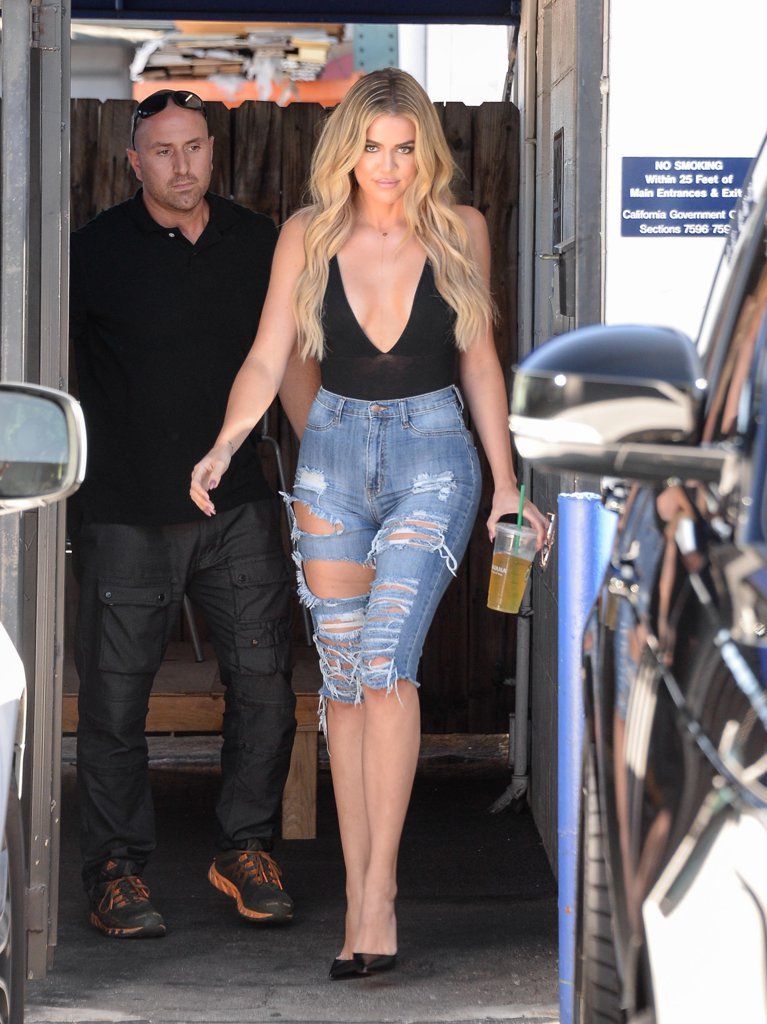 One of the most exciting things about Good American is that it will be inclusive and offer plus sizes. The sizes will range from 0-24. The Kardashians have always tried to include plus size in some of their clothing collaborations. Remember their Kardashian Kurves Sears collection. So, kudos to Khloe for not leaving out the big girls.
Over the weekend, blogger Gabifresh announced that she was part of the campaign and released a photo on Instagram.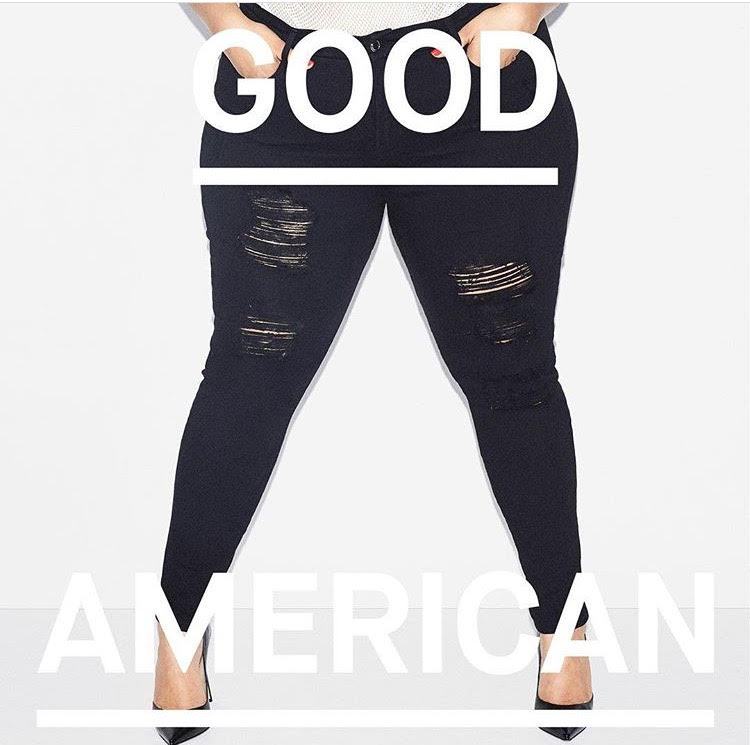 One photo shows Gabi in a pair of black distressed jeans. Gabi then released a half cut off photo of her in a sheer top .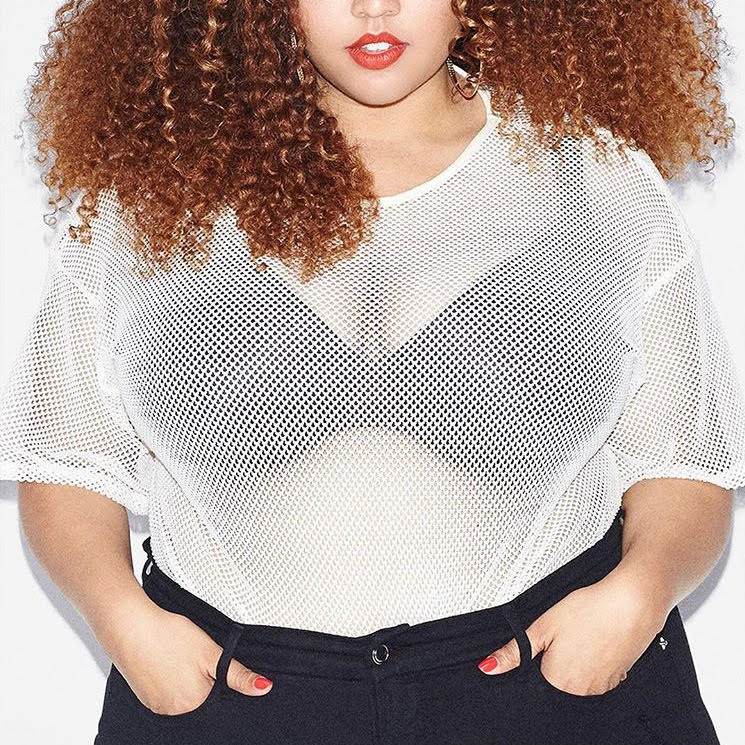 Plus size model and Kardashian family friend, Jordan Woods also debut her campaign photo.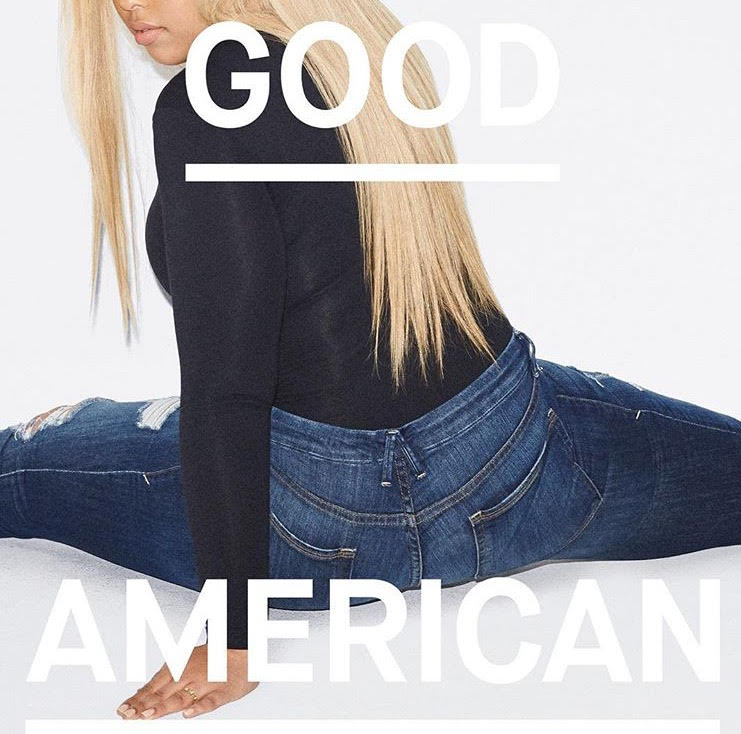 So far, we've only seen a few pairs of distressed denim from the line. Good American is set to launch to the world on October 18th. You can sign up for the mailing list HERE
Also, checkout the campaign video below