Hey curvy girls all over the world,
Some of you may be excited to hear that Madewell, the sister brand of J. Crew has decided to extend their sizing in denim. I say some of you because if you're above a size 20, then you won't be able to snag a pair. Yes, its an unfortunate thing. However, some feel like its a step in the right direction. The brand is taking baby steps. Personally, I feel like if you can add a 20 then why not a 22 or 24. Just extend to a full plus size collection. What's wrong with doing that? Nevertheless, the fact that they are extending above a size 14 is still a good thing.
Madewell's denim collection features 11 styles. In addition, Madewell has added a new curvy jean style to better fit their curvier customers. Madewell's sizing is a little different. They size their jeans from 25-35. However, if you translate that into US sizing, that means they now offer sizes 00-20.
What I'm noticing about these so called size inclusive brands is that they are not fully team plus size. A lot of these brands are a little more comfortable including what they call in-between sizes but don't want to fully say they're plus size friends. Notice how they don't size plus size anymore. Fox news quoted Madewell saying this,
"Madewell is committed to creating denim for everyone, and we aim to reflect this in our product and imagery. We're also continuing to expand our size range, fits, and styles, so all of our customers can find exactly what they are looking for," a company spokesperson said.  "We have customers of all shapes and sizes, and it's incredibly important to us that our models and brand imagery reflects that."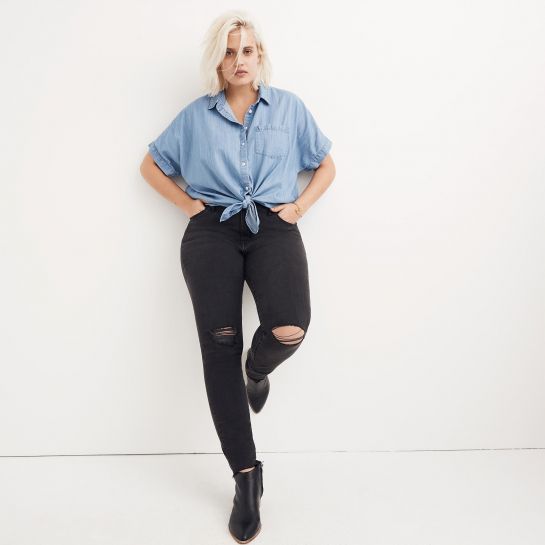 Even though records show that the plus size fashion industry is a billion dollar business, straight sized brands are still afraid. Nevertheless, its always good to see a brand make an attempt to help push the size inclusive movement. Especially when they feature models of all different sizes in their campaigns.
Last week, J. Crew, Madewell's sister company also announced extending their sizes. What I hope is that they extend their sizes beyond denim and start extending their sizes in all of their apparel. If you're going to hop on the size inclusive train then don't half do it. Go all the way.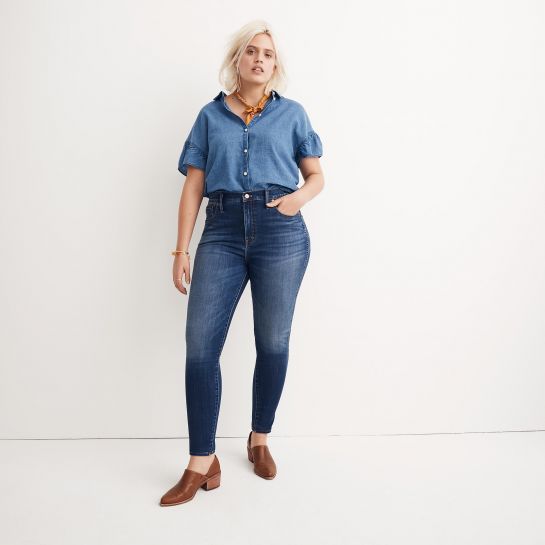 You can checkout Madewell denim HERE
Let us know what you think about Madewell extended denim sizes? Will you be shopping there?