Hey curvy girls all over the world,
Like most people, I utilize the weekend to run errands. However, I also use the weekends as my me time. My weekend routine involves a stroll through my neighborhood and grabbing a cup of coffee before I get started on my errands.
For a weekend casual outfit, I'm always in jeans and a cute top. Naturally, I am a dressy person but I love casual looks. Typically, you can find me in a pair of skinny jeans and a t-shirt or sweater. This month, I added two new pieces to my casual wear and they are so cute and comfy.
Since I am a skinny jeans kind of girl, I decided to switch things up and try out a pair of denim leggings. Can I just say, I NEED to own more denim leggings. Especially these. I got these dark wash denim leggings from J.Jill. Yes, ya'll. The new J.Jill denim leggings are the bomb. The first time I slipped them on, I couldn't believe how well they hugged my curves. I also noticed they weren't stiff and they didn't feel restrictive.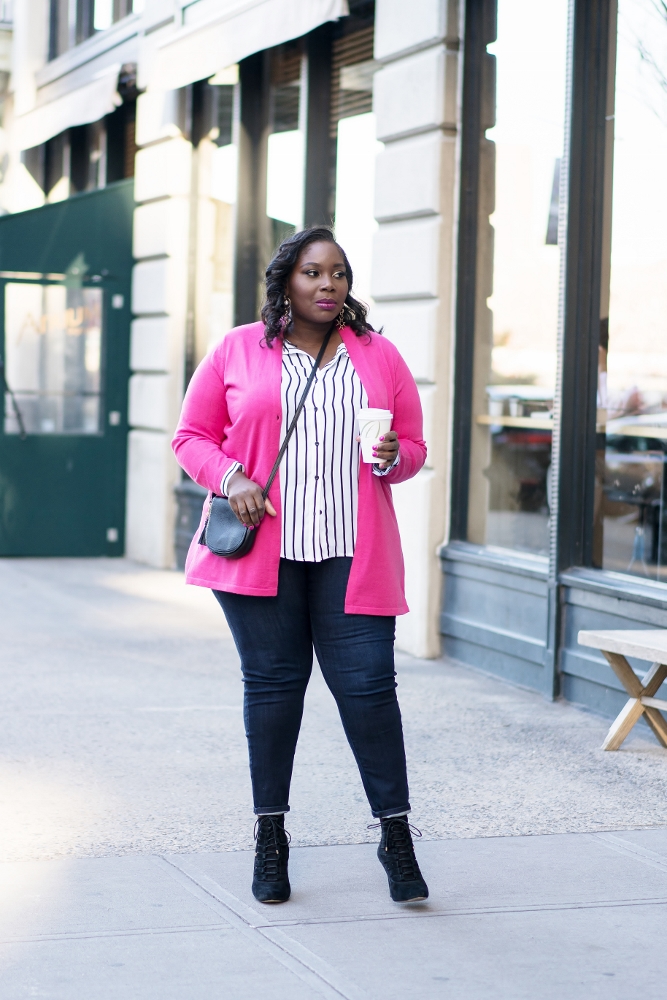 For a simple and easy weekend casual look, I paired the denim leggings with this cute back detail cardigan and layered a striped shirt under it.
I think cardigans are so underrated. Especially in the fall and winter seasons. They make for the perfect layering piece and J.Jill cardigans are so cozy and soft.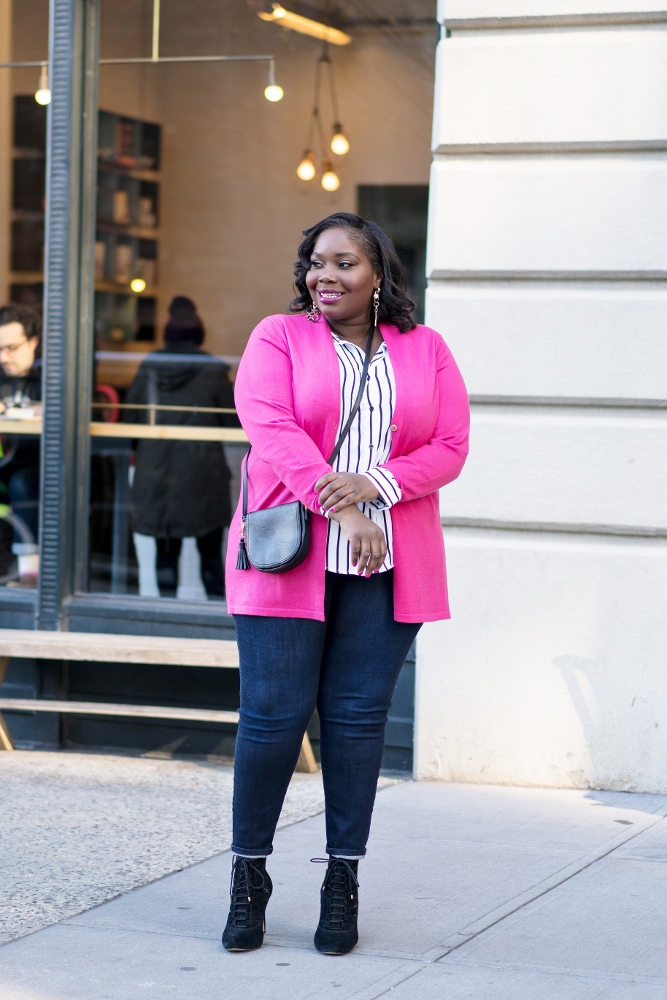 One of the things I love about the cardigan is that its long. I think the length gives it more of a modern feel. It also allows for numerous outfit ideas. Also, the color is just simply perfect against my skin tone.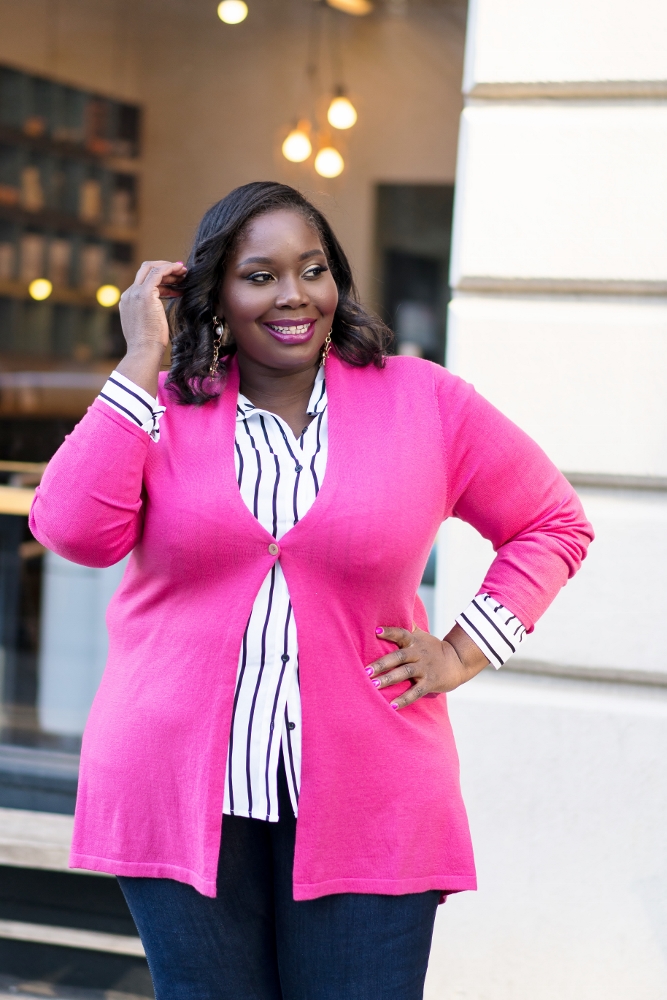 I love J.Jill casual looks and now I am in love with their denim leggings. You can check out their denim leggings and cardigans.
This post was done in collaboration with J.Jill. All opinions are my own.