2020 proved to be an eye opener for retail brands. Many of them learned and realized that they were lacking in the diversity department. Thanks to the BLM and the social movement against racism.
Nordstrom Launches A Diversity Program
Since then a slew of brands made promises to be more diverse within their business. Some brands made changes immediately and others took a little more time out to come up with programs that would truly support their committment to diversity.
In an effort to make good on their committment to change, during February's black history month, Nordstrom announced their new concept. Black_Space.
This new concept will be a celebration of black-owned brands. Nordstrom will magnify black-owned brands in a variety of categories in store and on their website.
---
Zelie For She At Nordstrom
One of the black-owned brands that will be featured is Zelie For She by Elann Zelie. This is amazing news for the indie plus size brand. Plus size indie designers have a difficult time getting the funding, marketing, and reach they need to grow their business.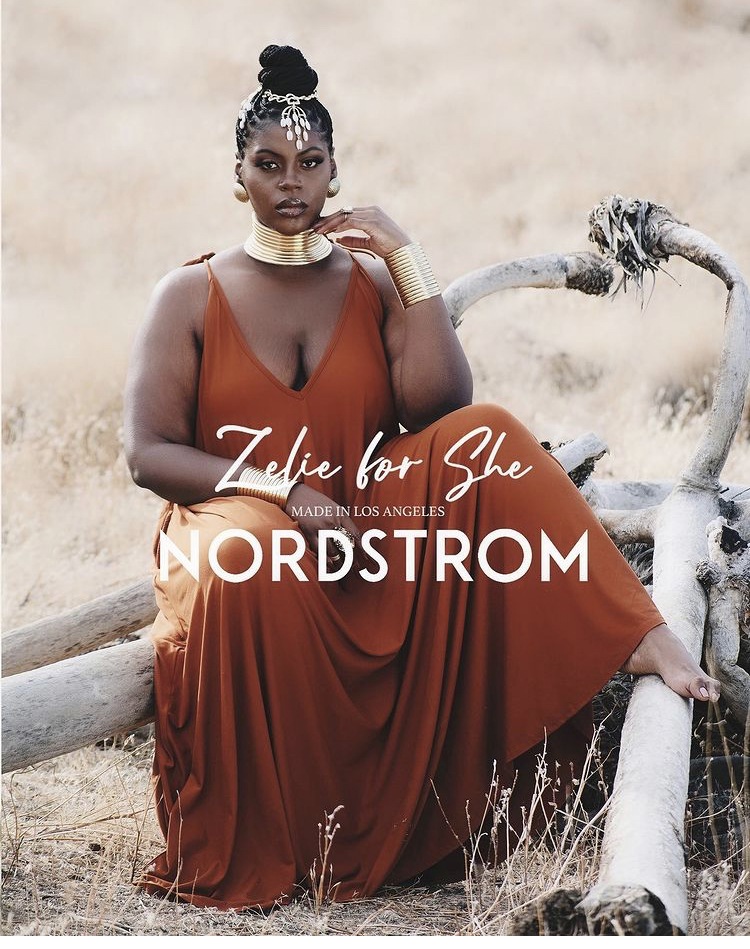 A partnership with a brand like Nordstrom can truly help to elevate an independent designers business. Elann announced the news today on the Zelie For She instagram page.
You'll be able to shop dresses, tops, skirts, pants, and kimonos from Zelie For She. Sizes will range from 1X-3X with prices starting at $49-$129.
SHOP ZELIE FOR SHE AT NORDSTROM
For an added level of black excellence, the Nordstrom Zelie For She photos were styled by influencers and all around fly girl Kelly Augustine.
Zelie For She will be part of a small group of plus size brands and designers that have been sold at Nordstroms. Remember a few years ago when Monif C's swimsuit line was available at Nordstrom.
For the next two months Nordstrom NYC flagship store will feature a bevy of black owned brands ranging from fashion and beauty to shoes and accessories. In addition, these brands will be showcased in Nordstrom's Center Stage pop-up.
This will be an opportunity for their customers to get to know these black-owned brands and the women and men who created them.
In a recent press release, Nordstrom chief merchandising officer Teri Bariquit, said,
"We're committed to improving the diversity of the vendors we partner with across all parts of our business." "We're making strong progress to find and support diverse brands and we are very excited to introduce them to our customers."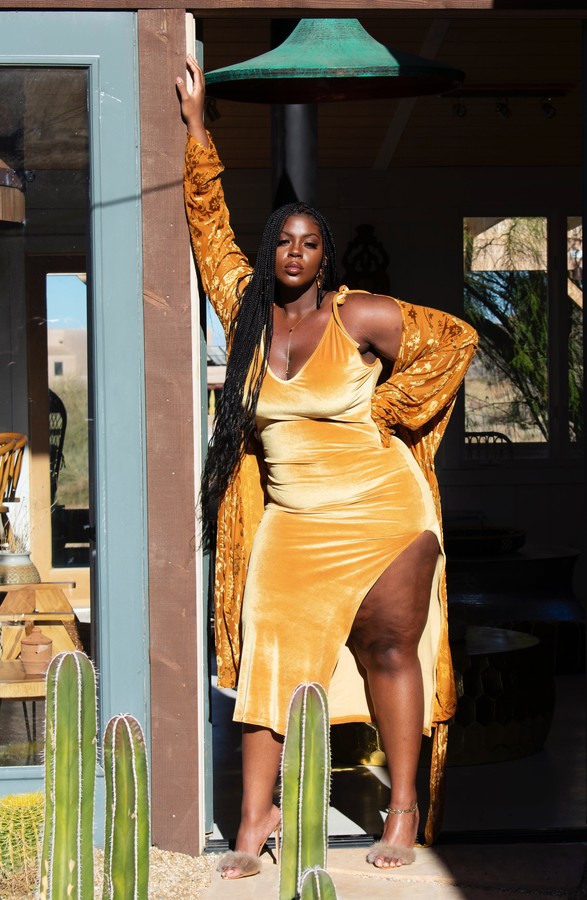 While I think this is an amazing partnership for both Zelie For She and Nordstrom, I can't help but to think how many plus size brands missed out on creating an opportunity to work with indie designers part of the BIPOC community.
Brands like Eloquii have partnered with high end designers like Jason Wu, Lane Bryant had a handful of collaborations with designers like Prabal Gurung. When they could have worked with plus size indie designers like a Zelie For She or a Jibri.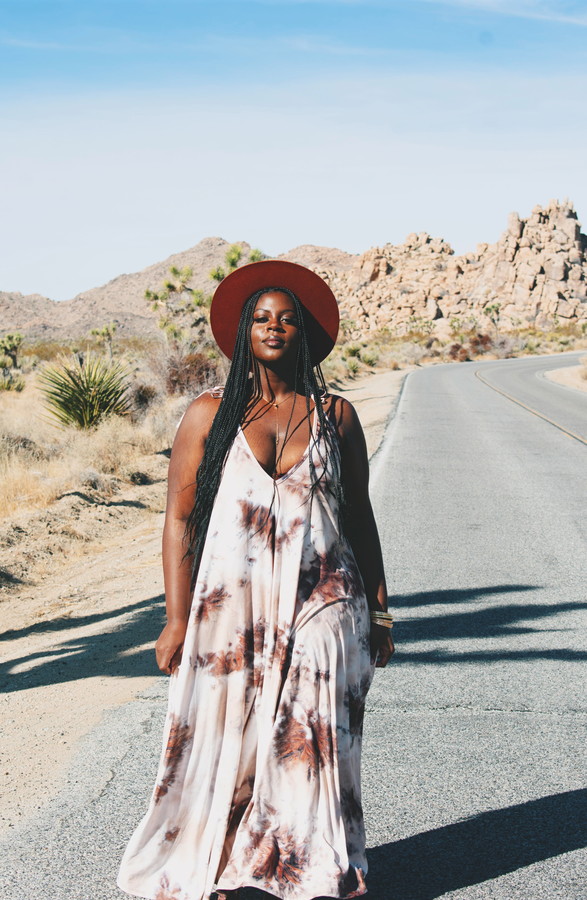 Nonetheless, this is amazing for plus size women as well. The Nordstrom customer gets to experience wearing pieces from a true designer for plus size women.
You can checkout Zelie For She at Nordstrom.
All Photos: Zelie For She Instagram & Nordstrom.com