Winter is my least favorite season. By the time February rolls around, I'm tired of the cold weather, wearing sweaters, and huge coats. During this time I'm always looking for ways to make my winter days brighter. Often times I find excitement in buying transitional clothes. Pieces that I can wear while its cold and in the spring.
February and March are the two months I shop for versatile pieces. This month, I decided to begin updating my wardrobe with two classic transitional pieces. A blazer and jeans. I know, I know, not really exciting but these two classics have gotten upgrades.
Mid-Winter Plus Size Fashion Finds At Lane Bryant
Blazers are wardrobe essentials in my book. However, instead of getting a classic cotton or poly blend style, opt for something different like a faux plus size leather blazer. That's exactly what I did. I found a chic double breasted plus size leather blazer at Lane Bryant.
Lane Bryant just released a slew of new arrivals on their site for February. I teamed up with them to share with you my favorite pieces.
This leather blazer is the perfect mix of classic and edgy. It has a bit of stretch in it and a hook closure. The double breasted detail also adds a polished look to the leather blazer.
Double Breasted Leather Blazer
I can wear it now with a turtleneck and a nice wool coat. However, I'm excited for the many ways I can wear it when the temps warm up. This helps to boost my winter spirit. It signifies spring is coming soon (even if its not).
Lane Bryant Plus Size Jeggings
Jeans are the second piece I like to update my winter wardrobe with. I like to buy new jeans every season. This year my goal is to break away from my typical medium wash blue denim. I want to try different washes. So, I picked up a pair of these high rise gray jeggings from Lane Bryant.
The was is definitely a detour from my typical blue denim However, the gray seems to be easy to style. I loved it together with the plus size leather blazer. I added a white statement tee under it and its such a chic outfit.
I can wear it on its on in the spring. For right now, I can add boots and a warm coat. In addition, the blazer works well as a layering piece for all seasons. Since the jeans are skinny leg they go with a variety of shoe styles.
In addition to shopping for transitional clothes at Lane Bryant, I like to browse Lane Bryant accessories. I always find cool pieces. For this look, I clipped on a pave circle necklace and earrings. Its so cute and has a nice feminine touch.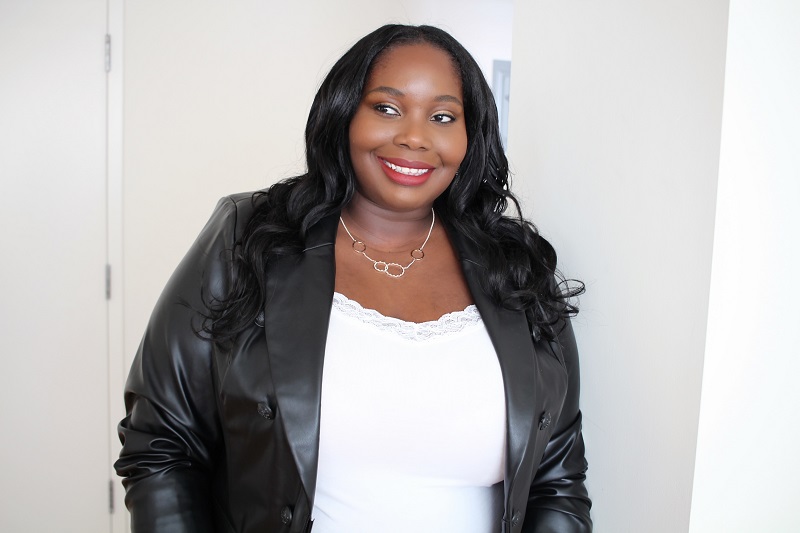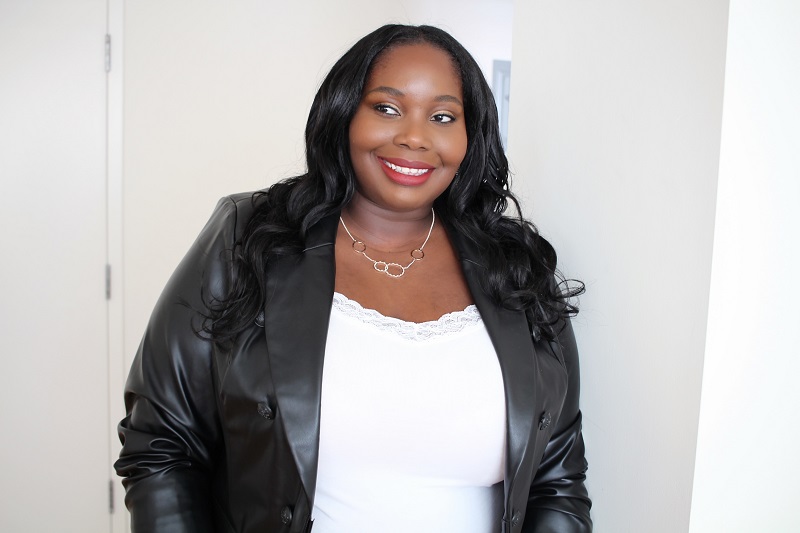 If you're looking to update your winter wardrobe with a few transitional pieces, checkout Lanebryant.com. Also, checkout today's Lane Bryant sale Buy More, Save More. Get up to 50% off. Checkout Lanebryant.com
More New Mid-Winter Styles From Lane Bryant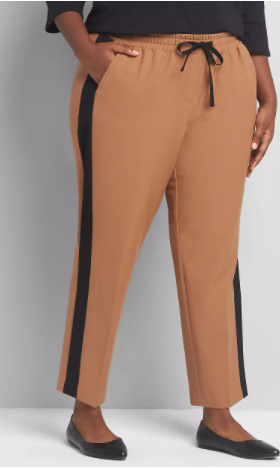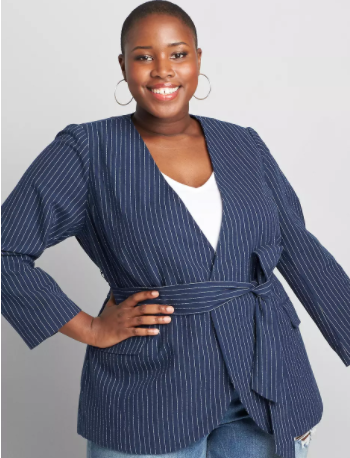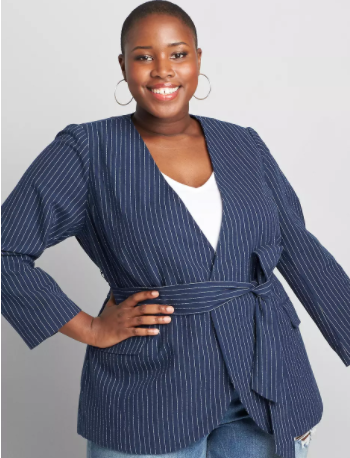 **This post was done in collaboration with Lane Bryant. All opinions are my own.