It's no secret that I'm leaning towards an unhealthy obsession with leopard print. At this point, I have countless pieces in my closet that are adorned with the classic print. Once I find leopard print curtains and a matching couch, its over. This week, I got a new leopard piece in. It is a leopard print moto jacket from Boohoo. I'm obsessed with it.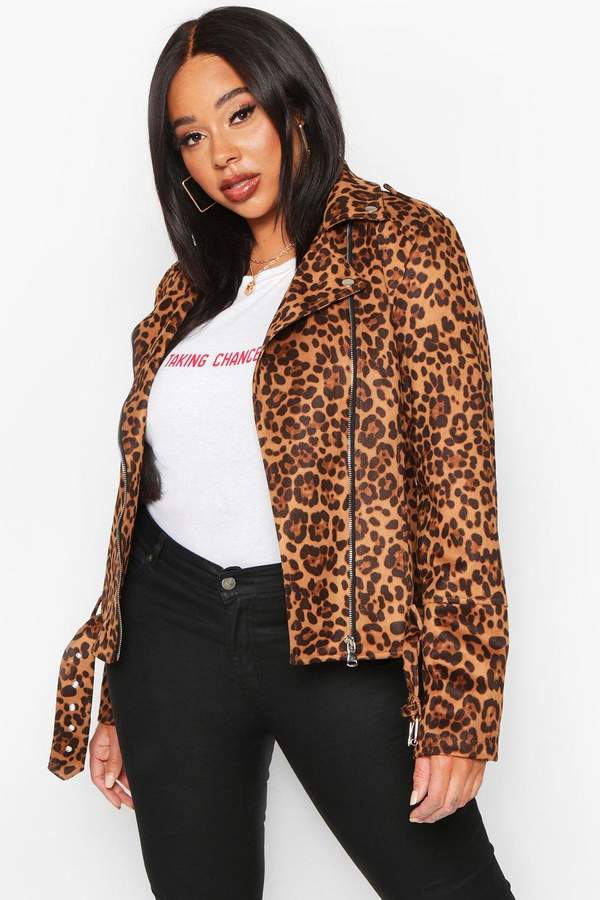 When I got the jacket, I knew that I wanted to make it work for fashion week. However it just wasn't cool enough yet to do so. Then one magical day. My second day of fashion week, the weather was going to be cool, rainy, and breezy. I was probably the only one who was excited about the weather. When it came time for me to get ready for my fashion shows of the day. I thumbed through my rack of clothes and grabbed the leopard print jacket.
There was no need for me to think long and hard about what to wear it with because I had the perfect dress. There is a beautiful chocolate brown mock neck ribbed sleeveless dress that I bought from Eloquii. It is sexy and sophisticated. Plus it fit like a bodycon dress and had slits on the side.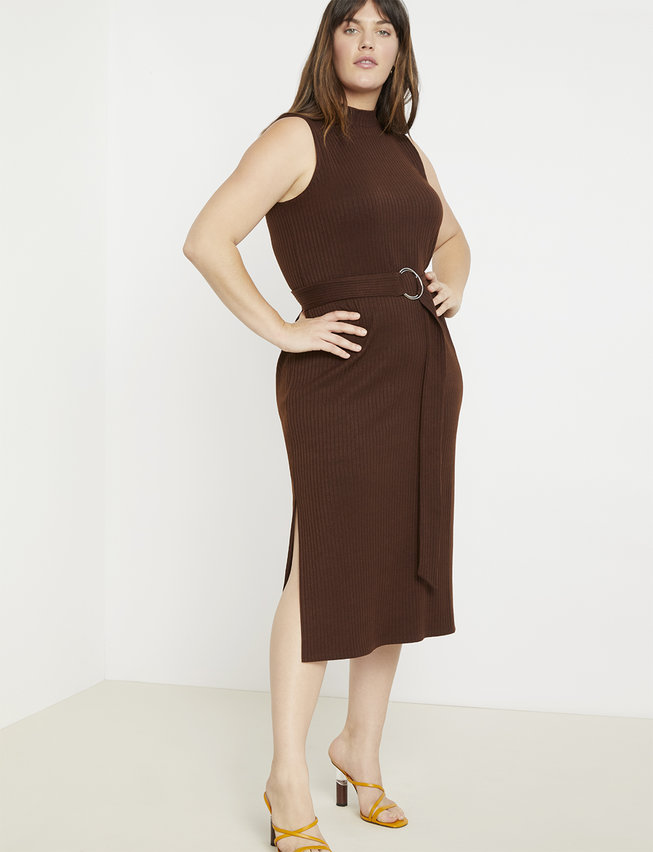 The combination of the two pieces were magical. I slipped on a pair of suede tan colored nudist sandals from Steve Madden and a faux suede camel colored bag with a gold chain from Simply Be. To complete the look I added my gold frame Chloe sunglasses.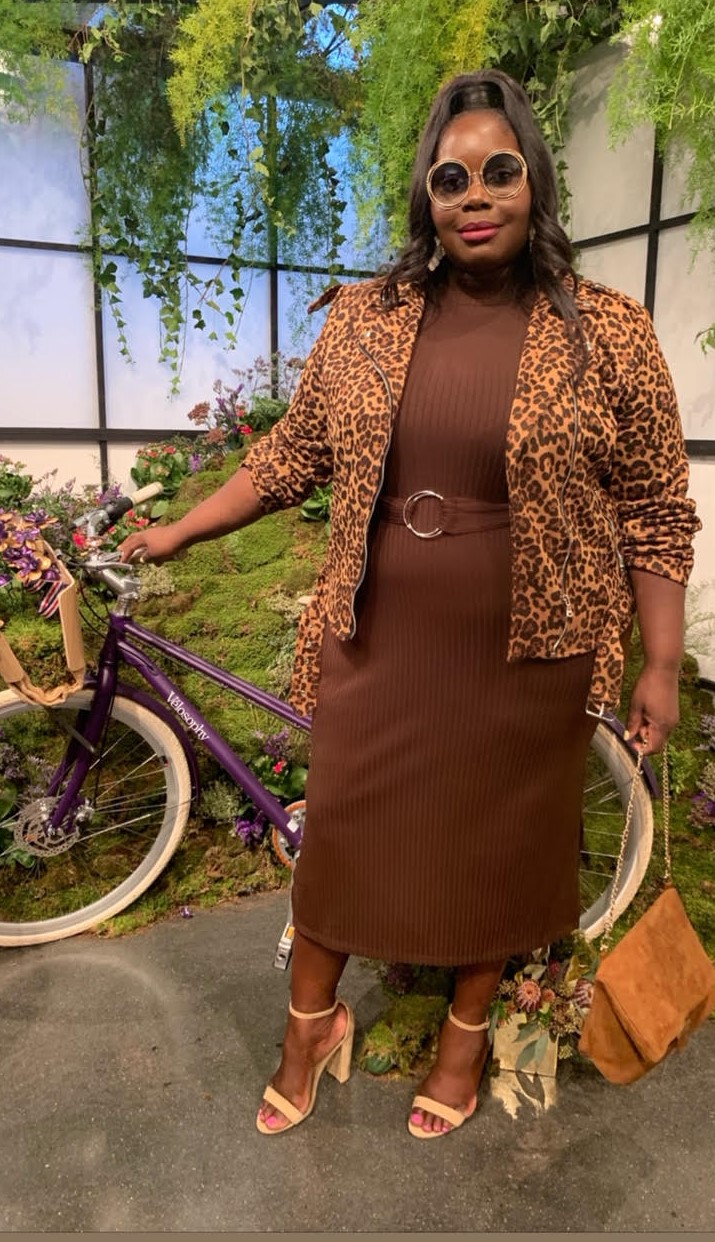 Now, I took some photos outside but it was raining. So, the only location that I could get a good photo without getting my hair wet was next to this green wooden construction site wall. It's not the best background. However, I needed to get a good outside shot of the look. Also, when I asked a total stranger to take my photo, I forgot that I had my head scarf on. The scarf was not there for styling reasons. It was there to keep the edges of my hair laid straight down. I didn't realize it until after the stranger left. I was so mad. Well, not really. The scarf kind of went well with the outfit. LOL!.
Let me know what ya'll think.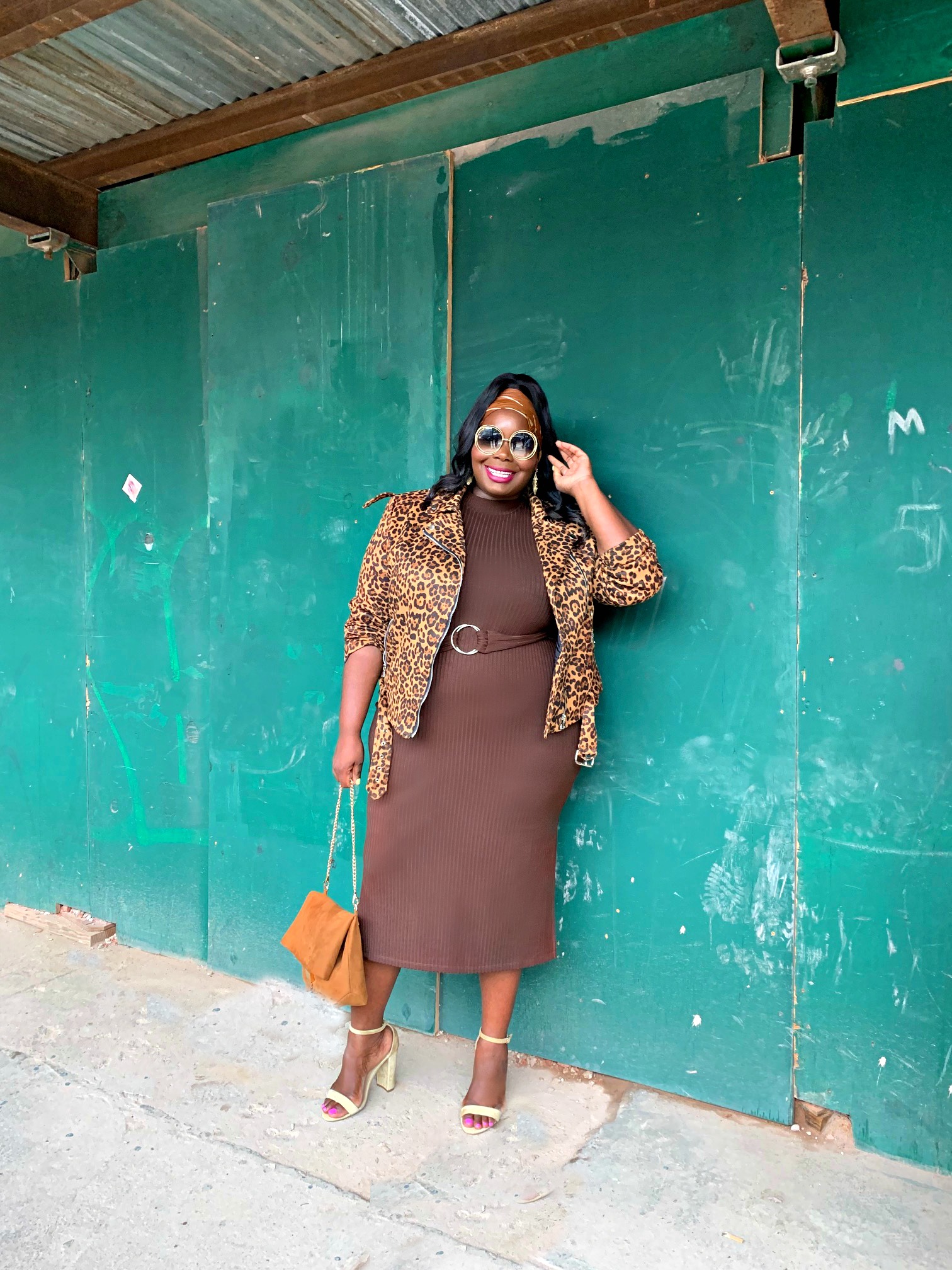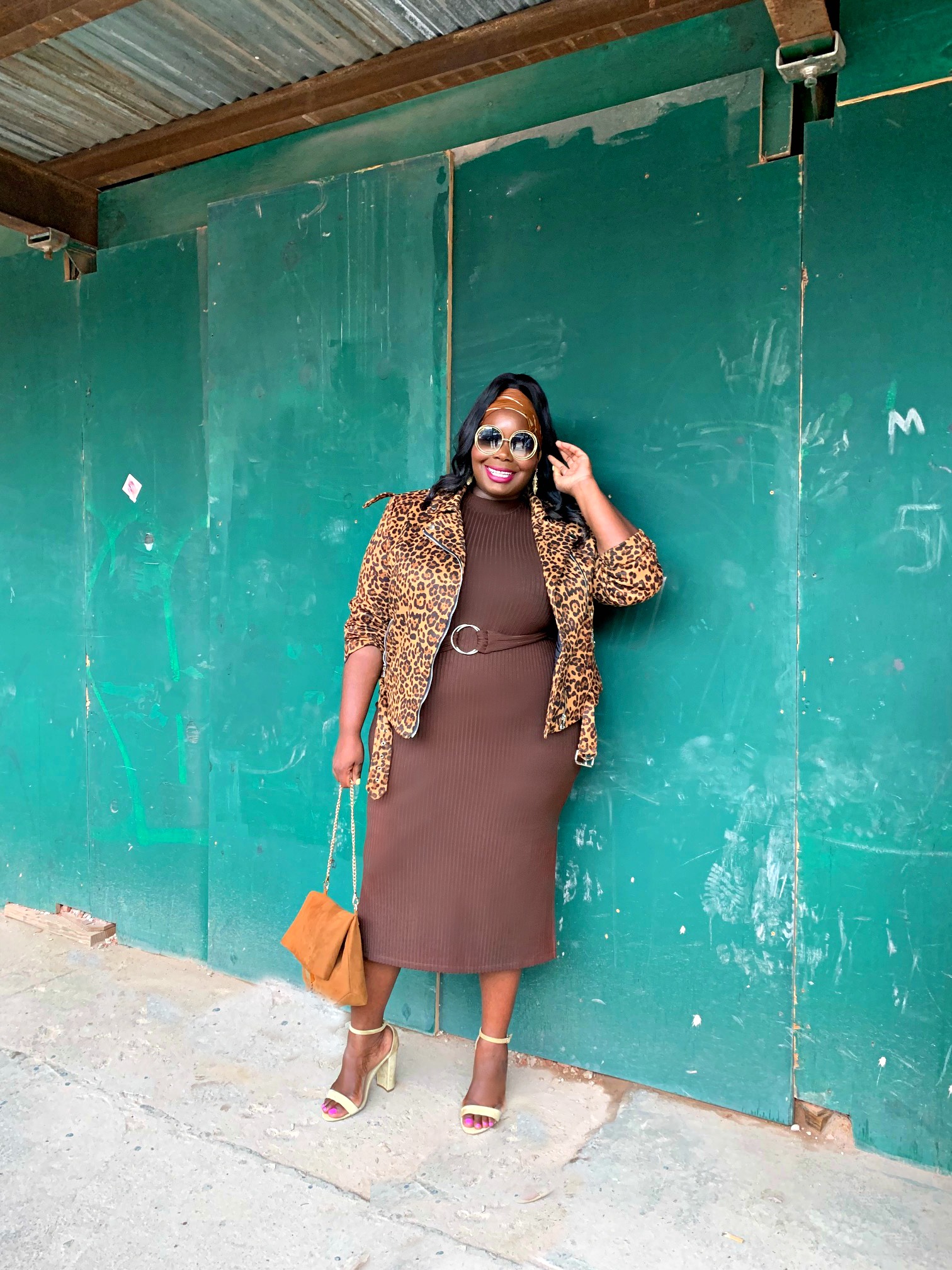 You can shop my entire look below. Just click on the photo of each piece.