As NYFW wraps up, can I just tell all of you how much I loved the S by Serena runway collection. A few weeks ago I received an invite to the S by Serena NYFW show. Since I love everything Serena Williams does, I replied yes with the quickness. I didn't know what to expect from the runway show but what I saw had me screaming yasssssss from my front row seat (yes, your girl was sitting front row) repeatedly.
New York Fashion Week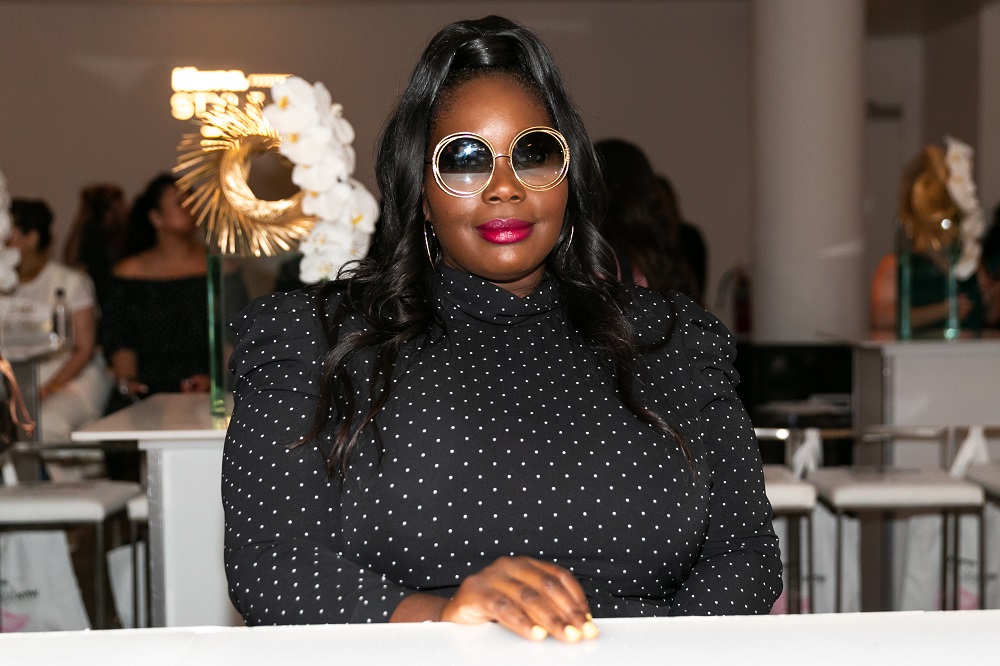 Lately there has been a surge of new and seasoned fashion designers screaming size inclusive and claiming to be body positive, but they barely incorporate plus size women or curvy women in their marketing images or fashion shows. However, there are a few fashion designers and retail brands that actually make sure there is a diverse group of models included in their campaigns and runway shows. S by Serena has joined the latter.
Fashion week is slowly becoming a place where plus size women can feel like they belong. We still have some hurdles to overcome but within the past few years there has been significant changes. The most notable change is seeing more plus size models on the runway. It use to be just one plus size model but now designers are incorporating more. S by Serena runway collection featured about 4 curvy plus size models.
S by Serena Williams Collection
When the lights dimmed and the music started blasting at Serena's fashion show, excitement filled my body. I just knew that I was going to see some curves on the runway. S by Serena featured curvy models in some of the same sexy and sassy pieces as the traditional sized models. I spied Hayley Hasselhoff on the runway sporting an uber chic neon yellow maxi coat. I squealed and then screamed yassss again. Don't worry. I have an extensive vocabulary but yasssss just seemed more appropriate.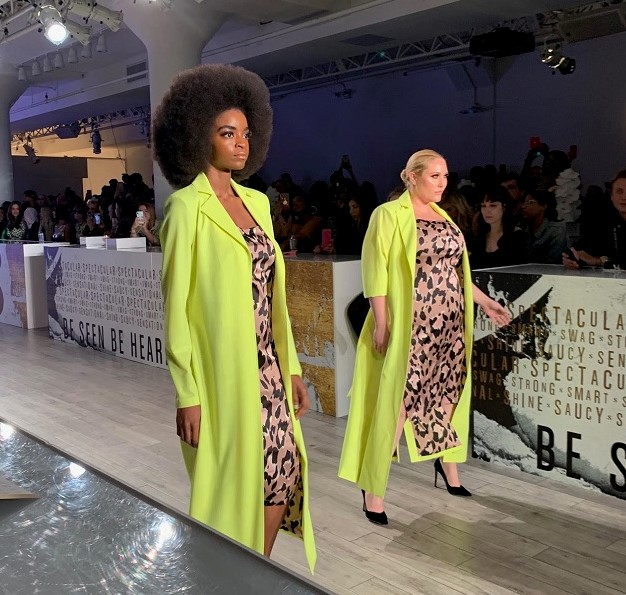 S by Serena served up some amazing fall fashion looks. From a cowl neck leopard print dress to a burnout velvet jumpsuit. This collection is truly for the chic, sexy, and sophisticated. It's clothes that the everyday woman wants to wear. According to Serenawilliams.com the brand is for:
"Women worldwide. Business women, entrepreneurs, outsiders and underdogs. Women with crazy dreams, women who break traditions and boundaries. And unflinching women of all colors and sizes."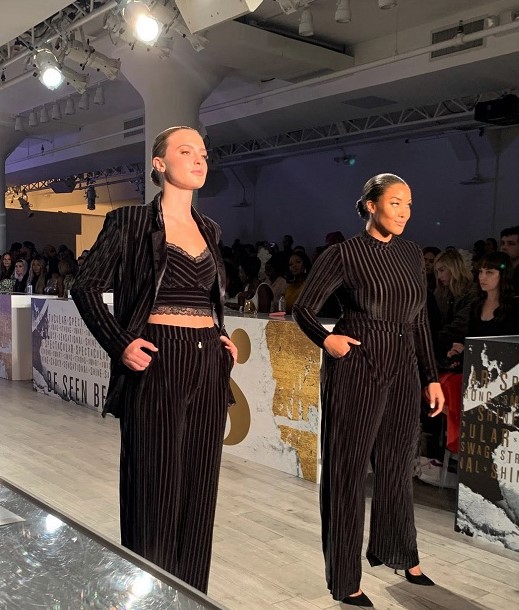 The collection featured on trend styles that were office appropriate. I spied a belted blazer dress and a plaid overcoat that would take you from desk to dinner.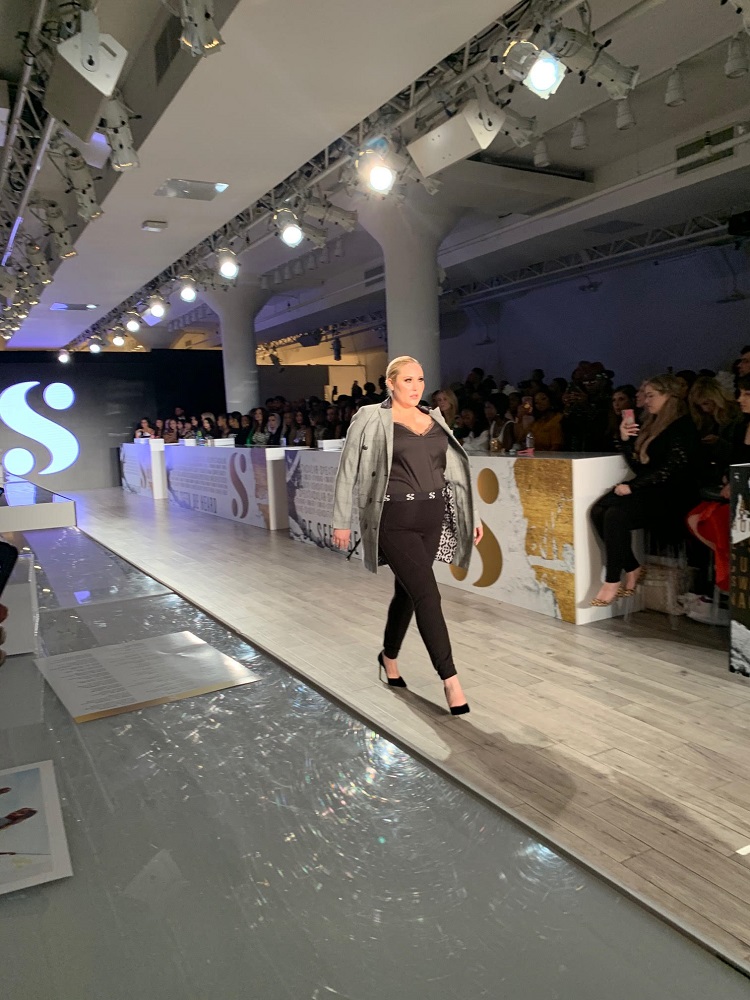 If you didn't know, the S by Serena collection ranges in size from XS-3X. The only thing I wish is that all of the pieces from the collection came in plus sizes.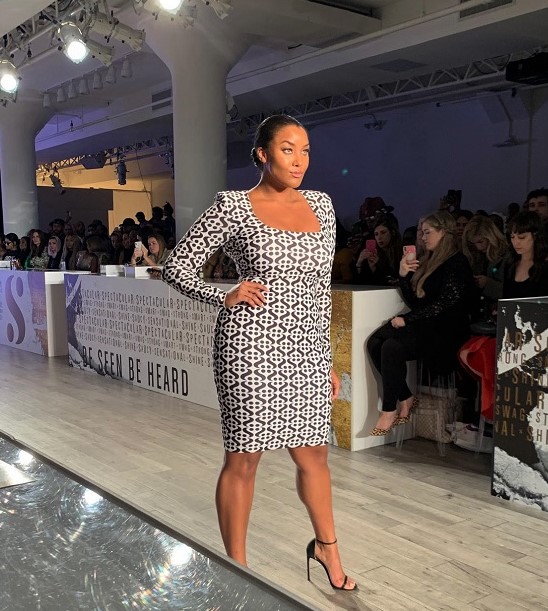 You can shop looks from the runway collection right now at serenawilliams.com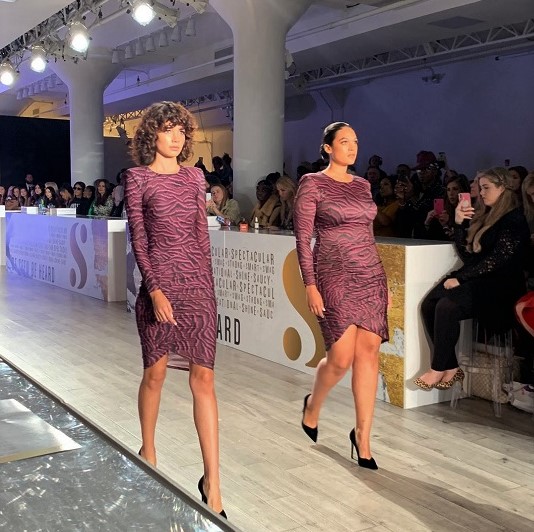 What are your thoughts on some of the pieces shown?