Next to where did you get your shoes from, the question that I'm asked the most, especially during the summer months is where do you shop for plus size strapless bras. Ever since I became a D-cup in high school, wearing supportive bras has always been important to me. Especially strapless bras.
Strapless Bras For Large Breasts
Strapless bras are not an easy thing to wear especially when you hit the DDD category. Before I became a mommy, I used to be a comfortable DD. After I had my little munchkin, I quickly shot up to an F, which meant I could no longer shop for bras in store. I had to go online. I've had quite a few ups and downs (literally) when trying to find the right strapless bra.
There were times when I had to get creative. And when I say creative, I mean using duct tape, safety pins, and doing some MacGyver tricks just to get a strapless bra to stay put or should I say to get my boobs to stay put inside the strapless bra. Once I got tired of getting stuck by pins and the feeling of the duct tape ripping off my skin it was then that I realized there has to be a better way. Finding a strapless bra takes a little trial and error as well as patience.
If you have large breasts the main thing you're looking for in a strapless bra is support and comfort. I believe women should have at least 2 strapless bras. One for fitted dresses and tops and one for t-shirts and lightweight sheer fabrics. I found a number of brands that carried plus size strapless bras that gave a comfortable fit and smooth look. All it took was some patience and a number of online purchases and returns to find the right strapless bra for me. I want to help you do the same.
Below are my personal strapless bra picks that won't break the bank. Some I've tried and some I heard rave reviews about from fellow busty chicks like myself. I added little notes under the photo to tell you what each bra is best for. As large chested women, we all have different needs but the one thing these bras have in common is they are supportive. So, there will be no wardrobe malfunctions to worry about.
Currently, I've been rocking Lane Bryant's multi strap convertible bra. When I say this bra is the sh*t, I really mean it. I am wearing it with my black dress below.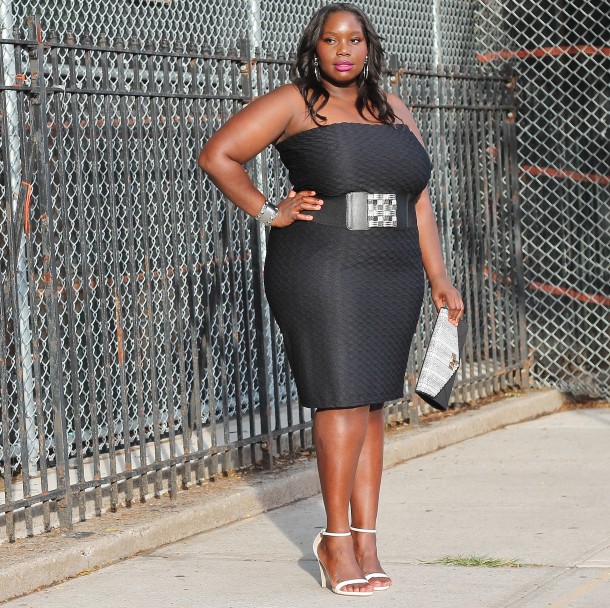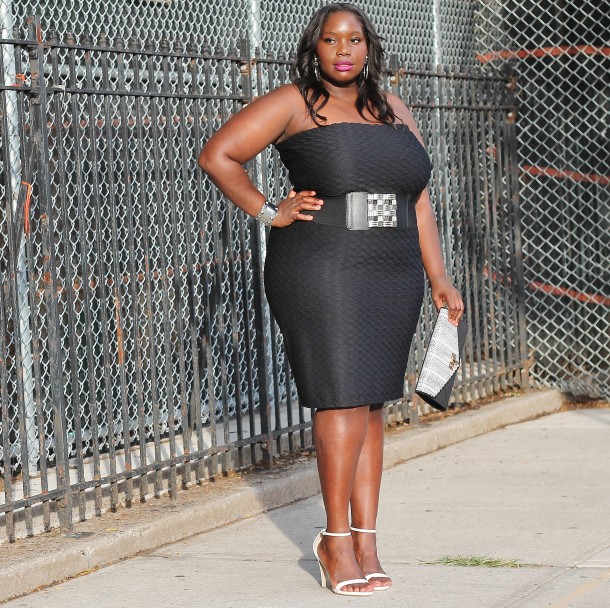 Even though it's a convertible bra, I only wear it as a strapless. It really holds everything in place an requires no adjusting. The back has double strap bands for a secure fit and the cups are full enough to combat looking like you have a uni-boob.
Now, checkout some of my personal favorite strapless bra's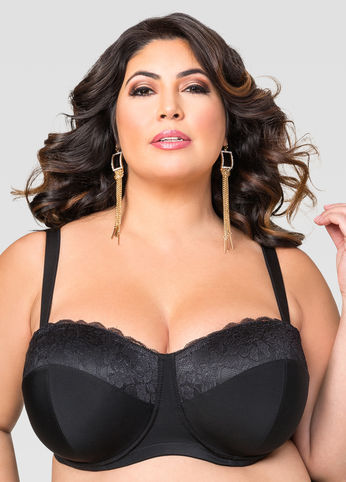 Best For: Back smoothing and full support
Size Ranges: Up to 46DD
Best For: Body Con strapless dresses and fitted tops
Size Range: 34DD-48HH
Best For: Gowns (hence the name red carpet) and flowy tops.
Size Range 32C-38H
Best For: shaping and support and for wearing with t-shirts and tube tops
Size Range: 32D-40G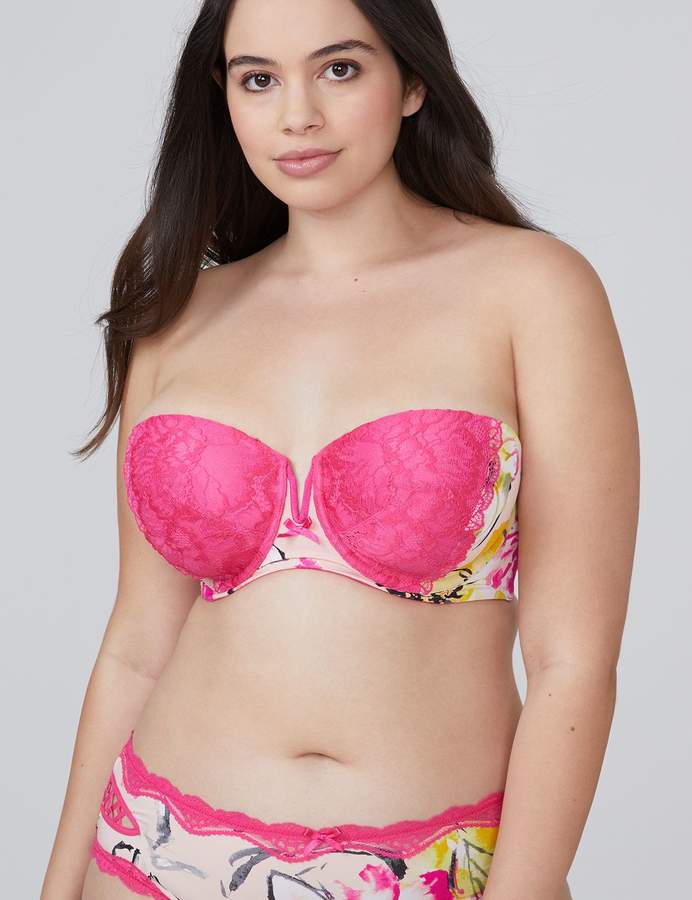 Best For: plunging necklines, providing invisible support and multi straps that work with halter tops
Size Range: Up to 42H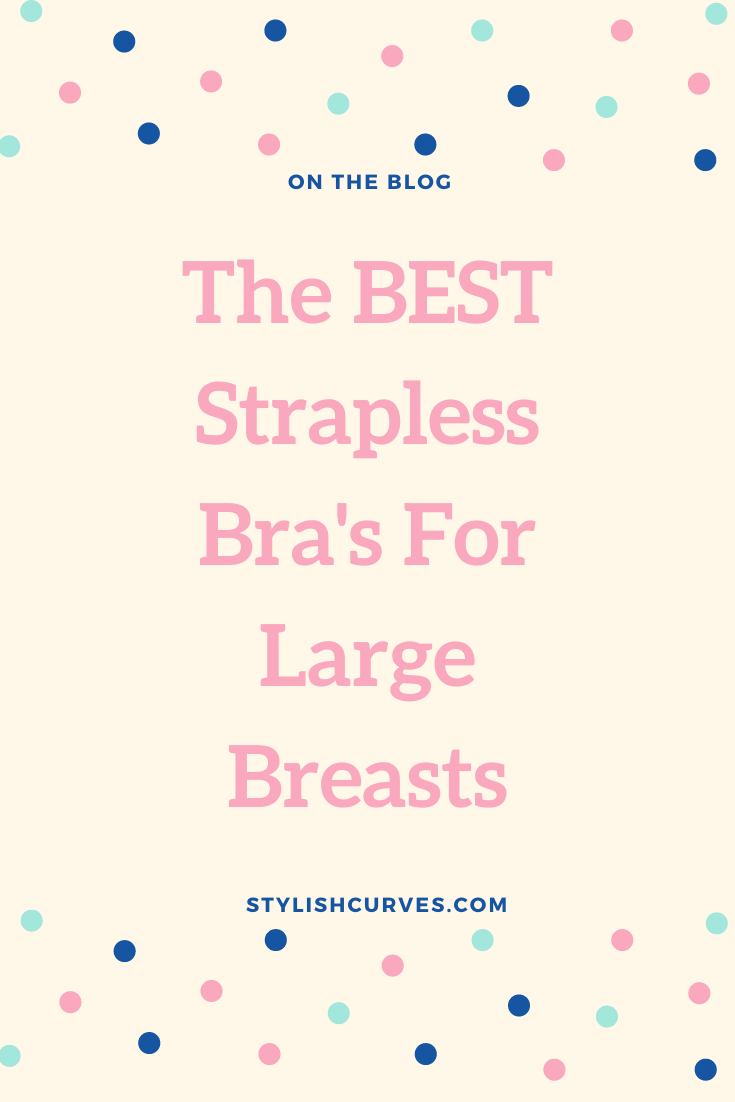 Shop More plus size strapless bras
---

---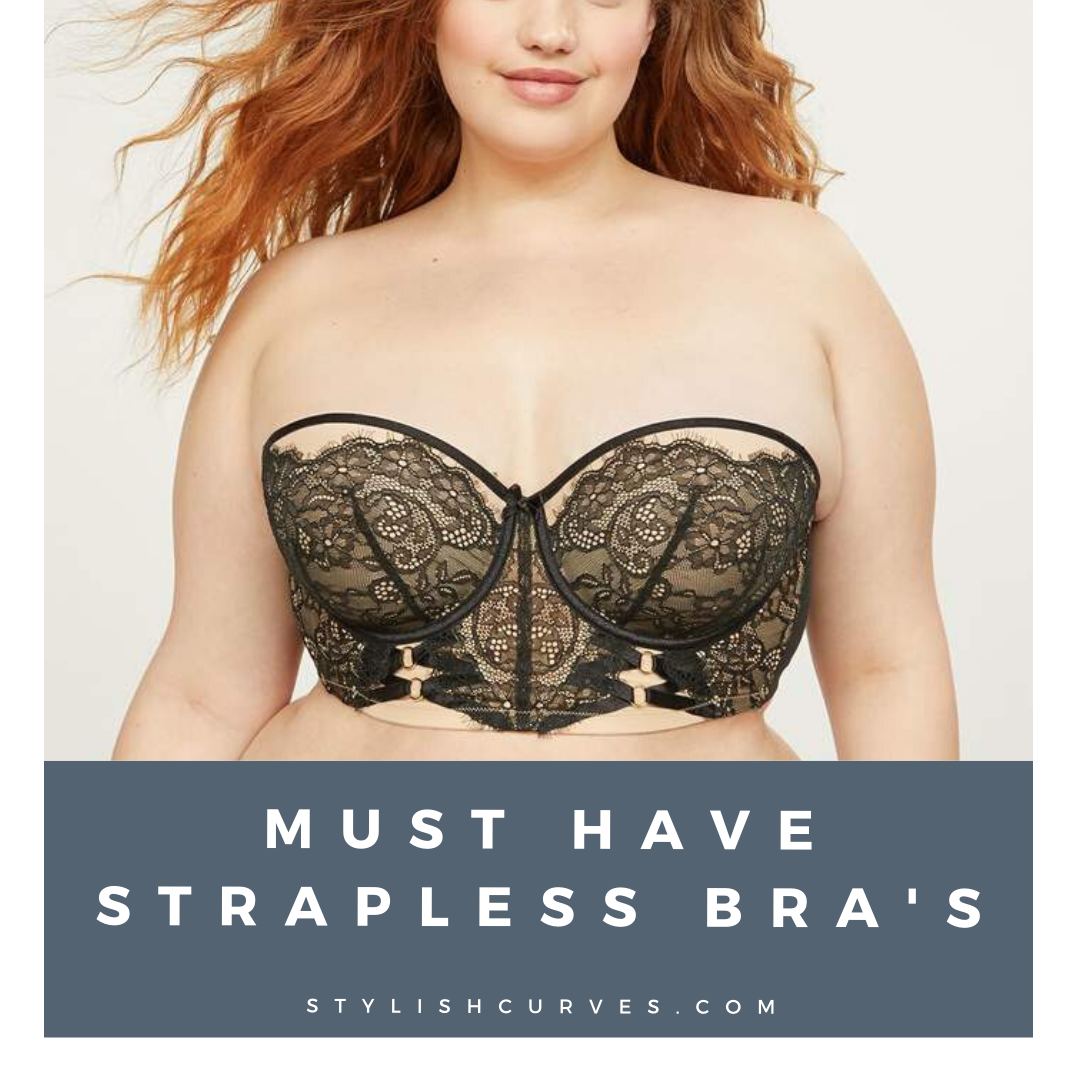 Originally posted on July 11, 2012