Hey curvy girls all over the world,
I didn't always have big breast. It wasn't until after having my love love back in 2008 that my boobs decided to expand beyond a DD cup. It hasn't been easy lugging these H cups around. Getting dress can be a bit cumbersome, but, over the years I have learned to work with my large breasts instead of against them. That has always been my motto. Work with what you got. Out of all the many questions I get asked. Dressing a large bosom is in the top 5. Especially when I wear a strapless dress.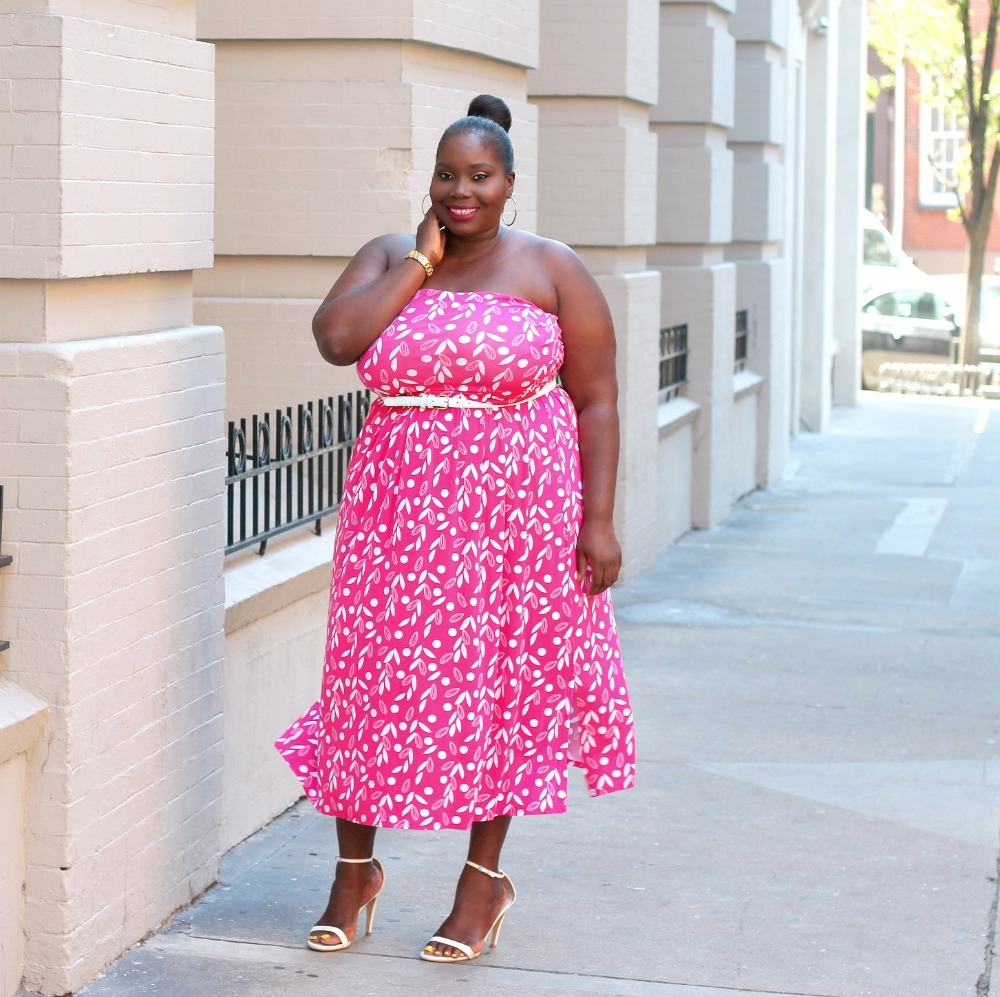 Lane Bryant Dress,  Aldo Shoes, Ashley Stewart Belt, Kate Spade Watch
Today, I'm going to share with you my personal best tips on how to rock a strapless dress when you have big boobs. Shout out to all my D cups and up. Obviously, in order to pull off anything strapless you need:
Buy A Good Bra
Find a strapless bra that offers great back support and underwire. Yes, you need the underwire to help keep those puppies lifted. Checkout this post for strapless options HERE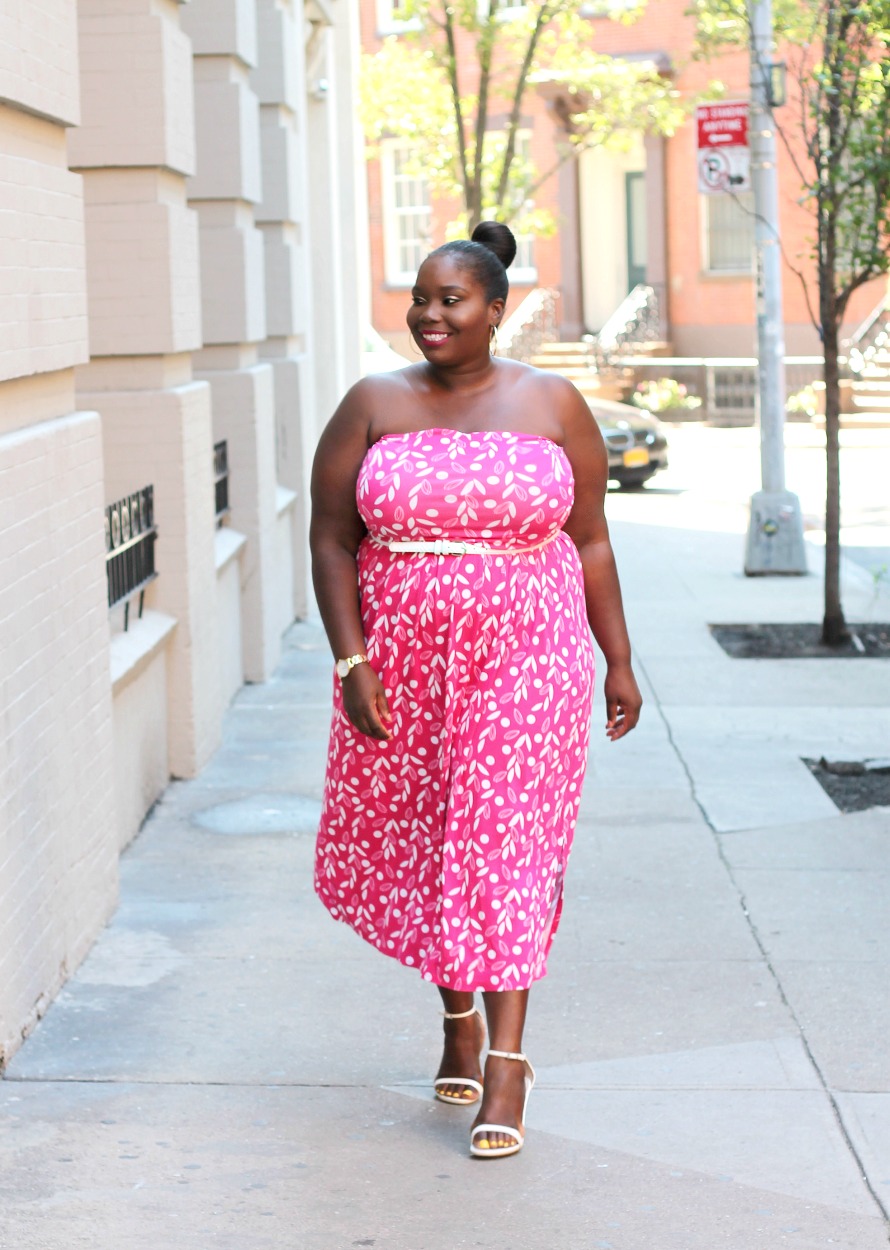 Find the right strapless dress or top for your body type
All strapless dresses and tops are not created equal. Find a dress or top that not only flatters your shape but fits properly. No droopy or sagging strapless tops or dresses. It just looks ill fitting. Go for a structured piece or something that has controlled stretch.
I'm wearing a strapless floral dress from Lane Bryant. I think this works for me because it offers an a-line cut from the waist down and the top part has light ruching and offers stretch.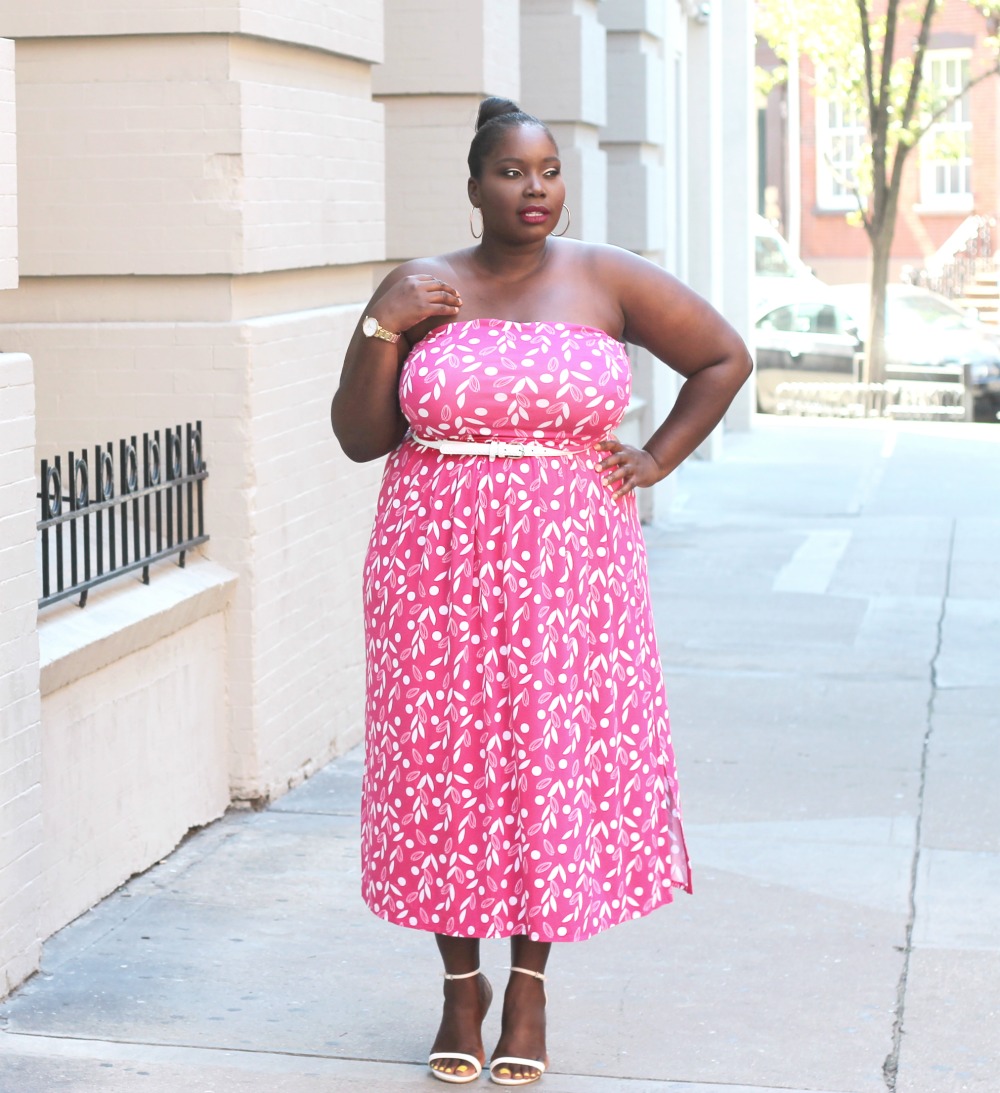 Don't Show TOOOOOOO Much Cleavage
Now, to each their own. You can show as much or as little as you want. However, being that you have large breasts, I find that having a balance gives you an overall better look. Look for strapless pieces that come up high enough. Ideally, you want your strapless piece to hit you just below your collar bone.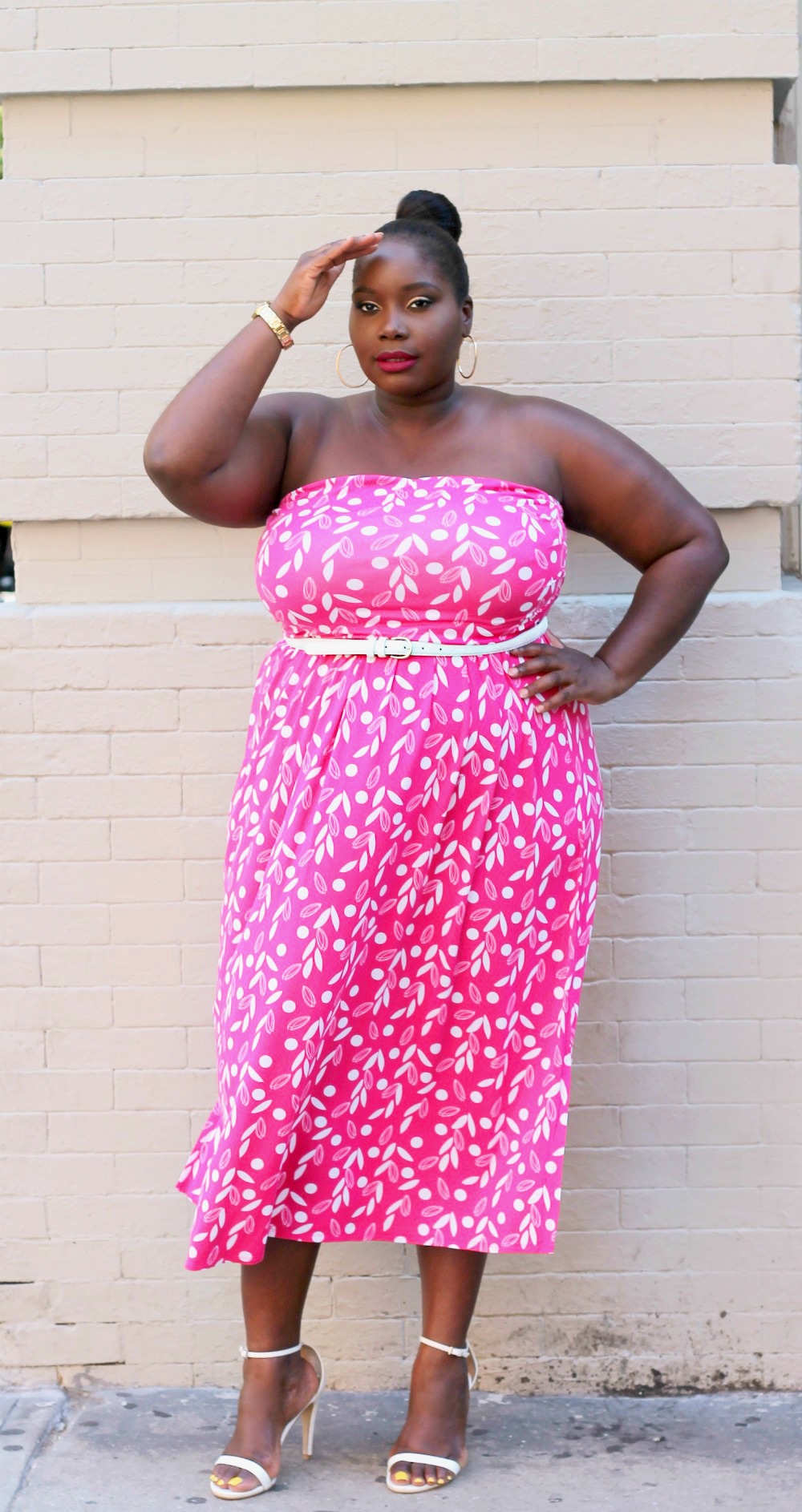 Last but not least, if you're not fully into showing off your arms or your boobs in a strapless piece, then throw a jacket or blazer over your shoulder for a chic look.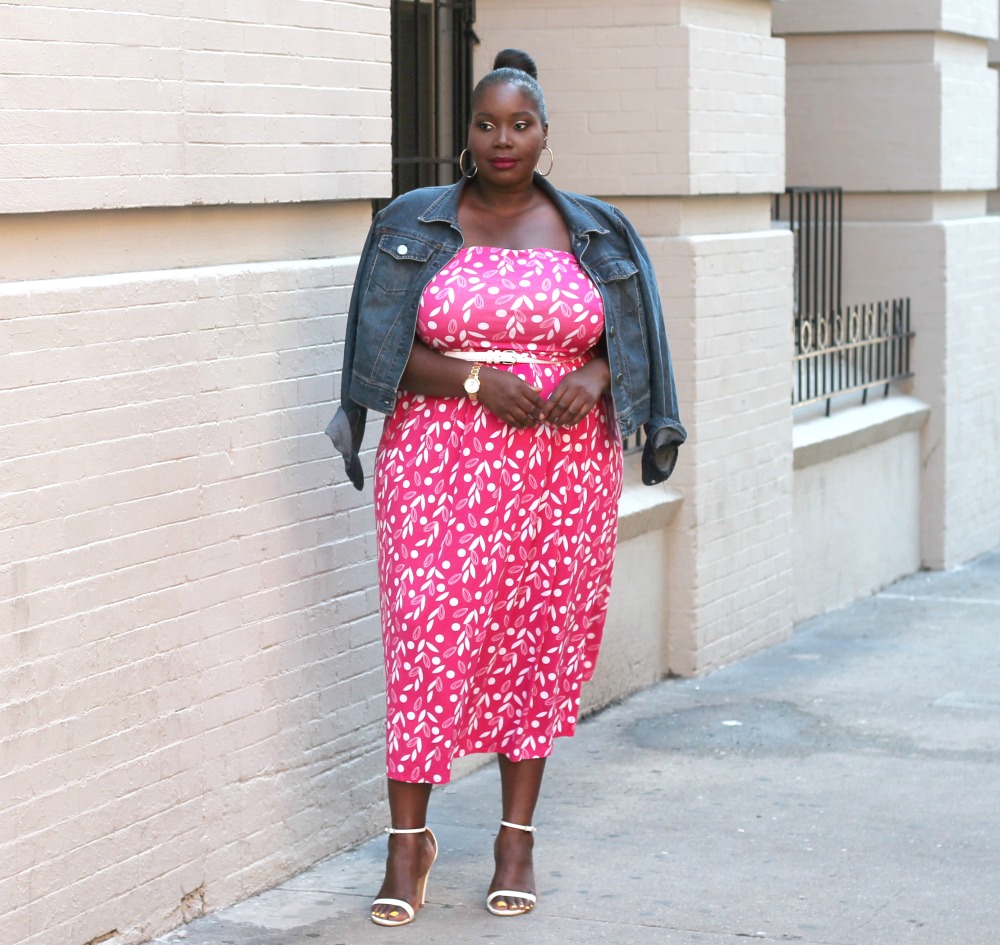 You will still get the strapless effect with a jacket thrown over it.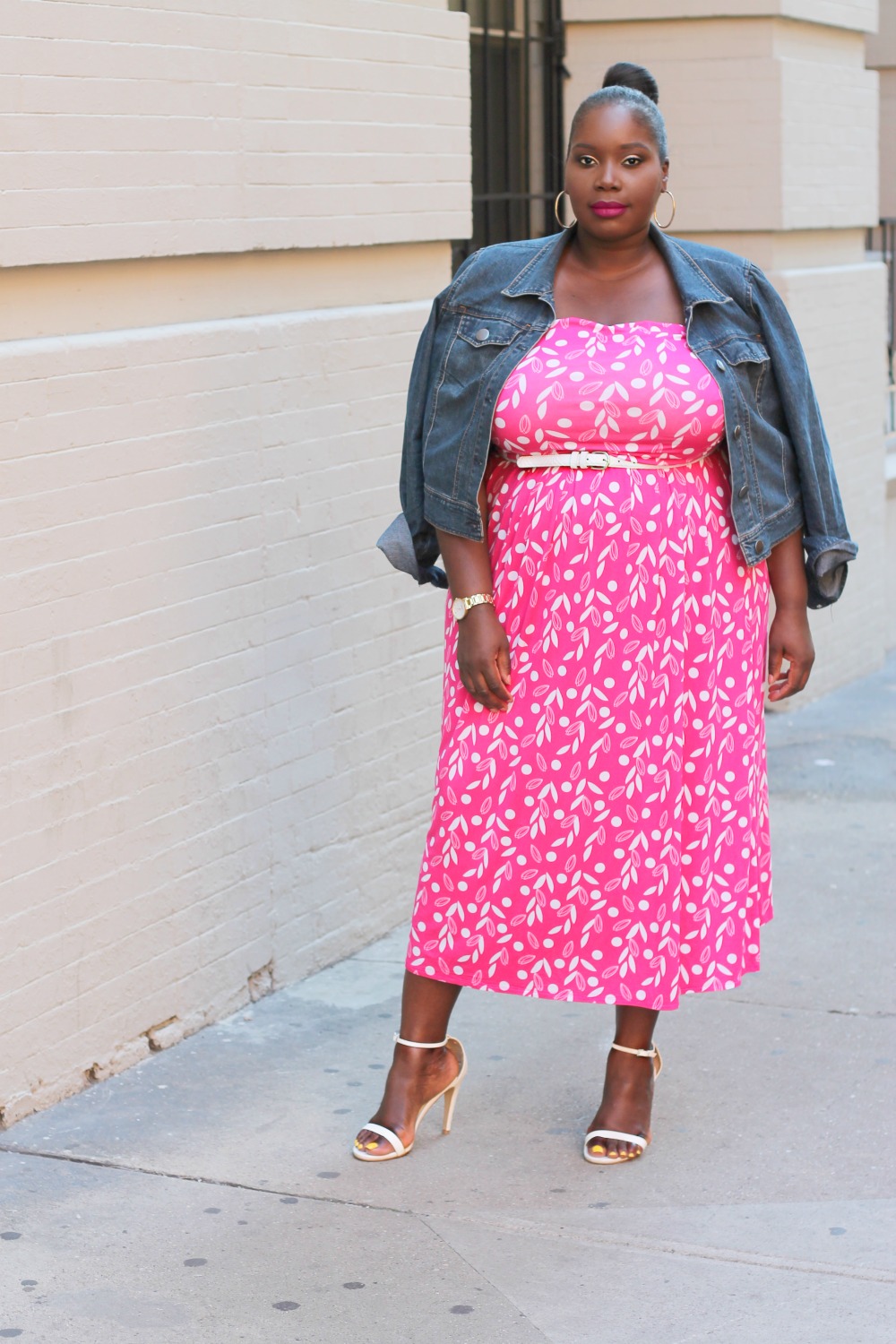 Hopefully these tips were helpful. Let me know your thoughts.