Hey curvy girls all over the world,
Today, we are going to switch gears and talk about a new beauty product that has become my go to makeup palette for spring. When the weather gets warm, I like to keep my makeup minimal but still look polished. One of my favorite beauty brands, Stila Cosmetics always comes through with some functional beauty products, especially during the spring season. Stila has released quite a few new spring products ranging from liquid lipsticks to a color correcting palette.  A few weeks ago I discovered a new all in one eyeshadow palette by Stila Cosmetics. Stila's Perfect Me, Perfect Hue Eye & Cheek Palette has become my daily go to palette.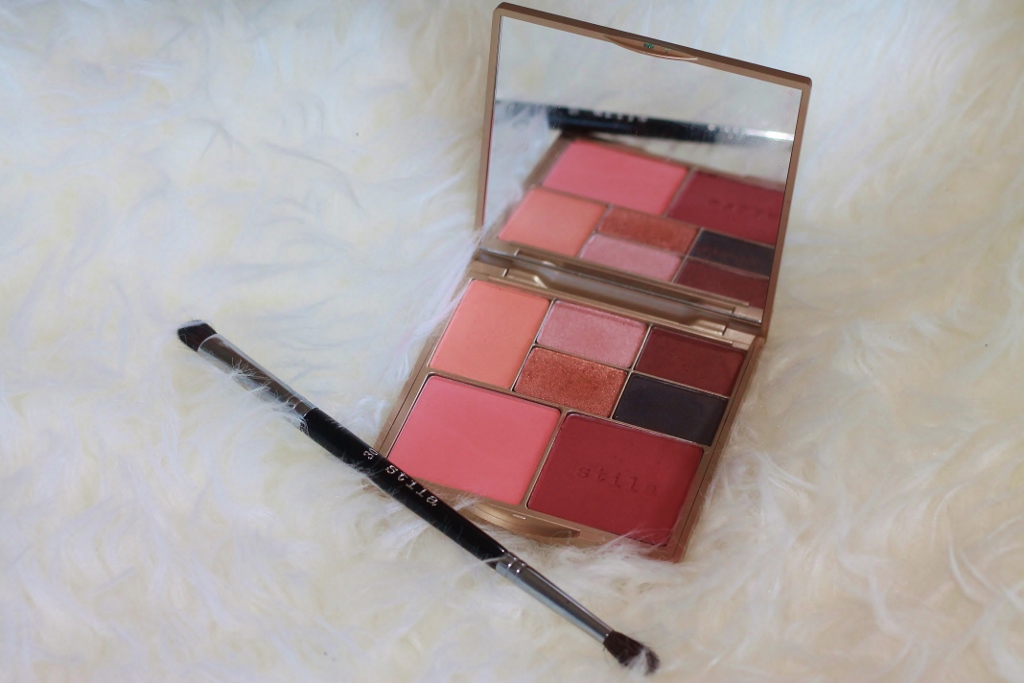 Stila's Perfect Me, Perfect Hue Eye & Cheek Palette is "A collection of chic eye and cheek palettes with shades curated by pro makeup artists to complement your skintone." The palette comes in for shades ranging from fair/light to tan/deep.The palette is a mix of warm neutral colors with a few shimmer shades. As a gift, Stila sent me the tan/deep palette to flatter my skintone and I like the warm colors.
In the palette, you get two blushes. My palette has a berry colored blush and an orange blush.
L-R: Vibrant, Witty
You also get 5 eyeshadow shades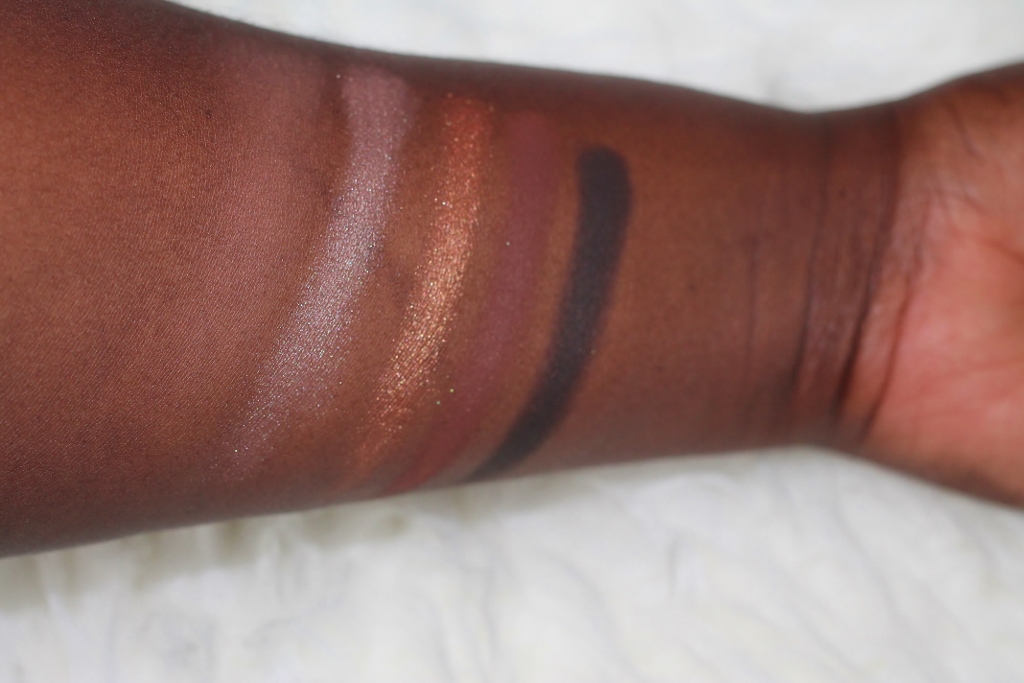 L-R: Imaginative (Peach), Brilliant (wheat), Adventurous (Copper), Flirty (deep warm brown), Mesmerizing (black)
On the back of the palette, they also list the color names and the shades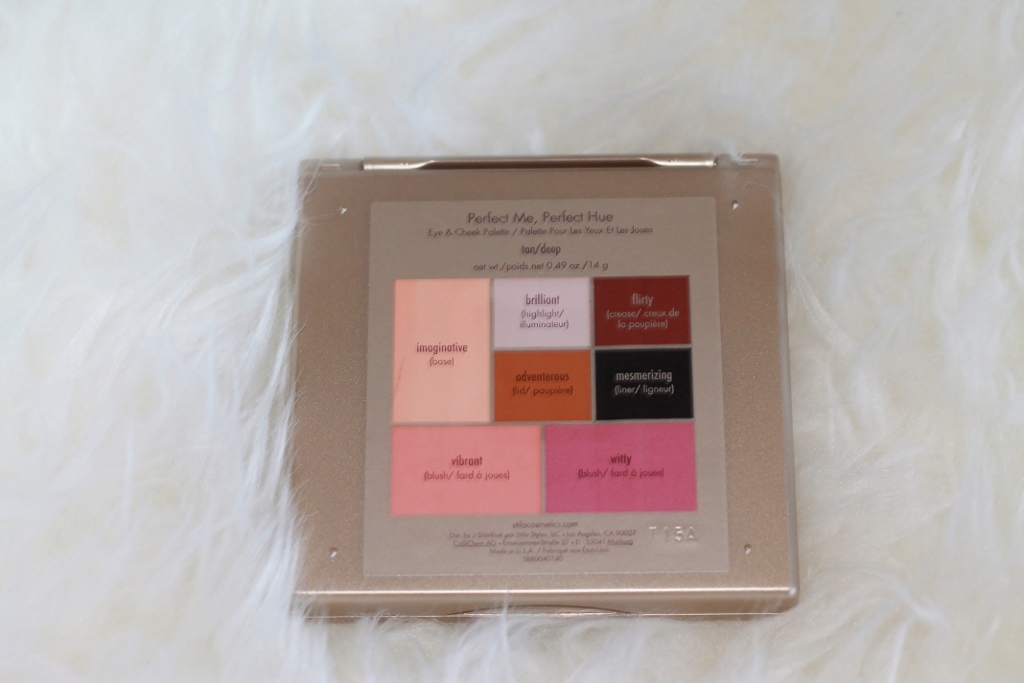 One of the other things I love about the palette is the cute gold leopard print packaging. The palette retails for $40.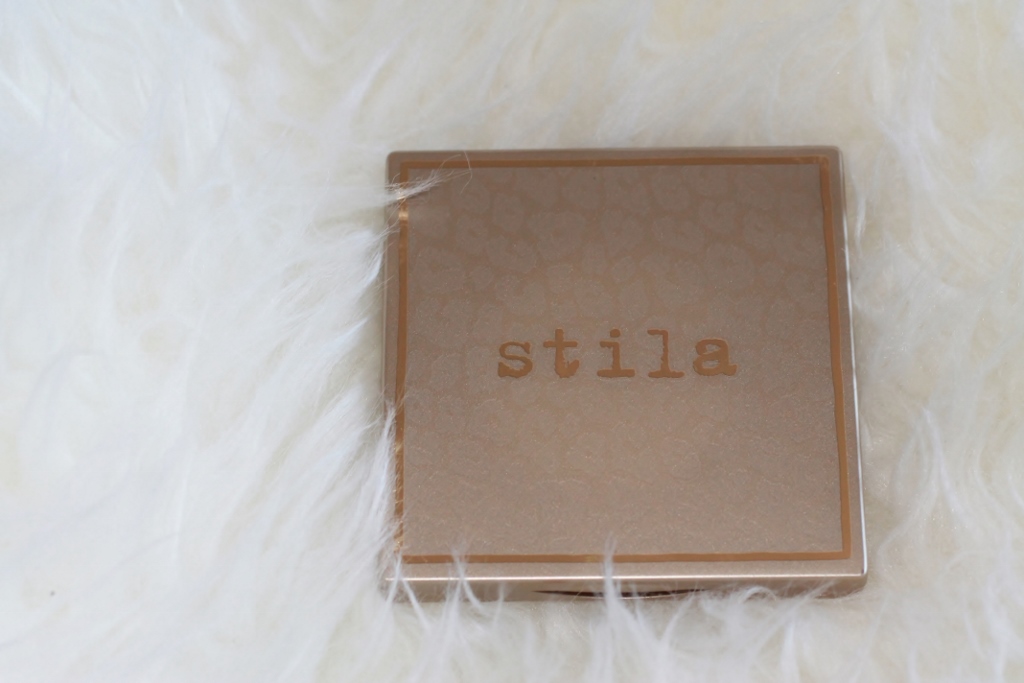 I created a warm summer's night look using this palette and I filmed a video on how I applied it.  You can watch the video after this photo.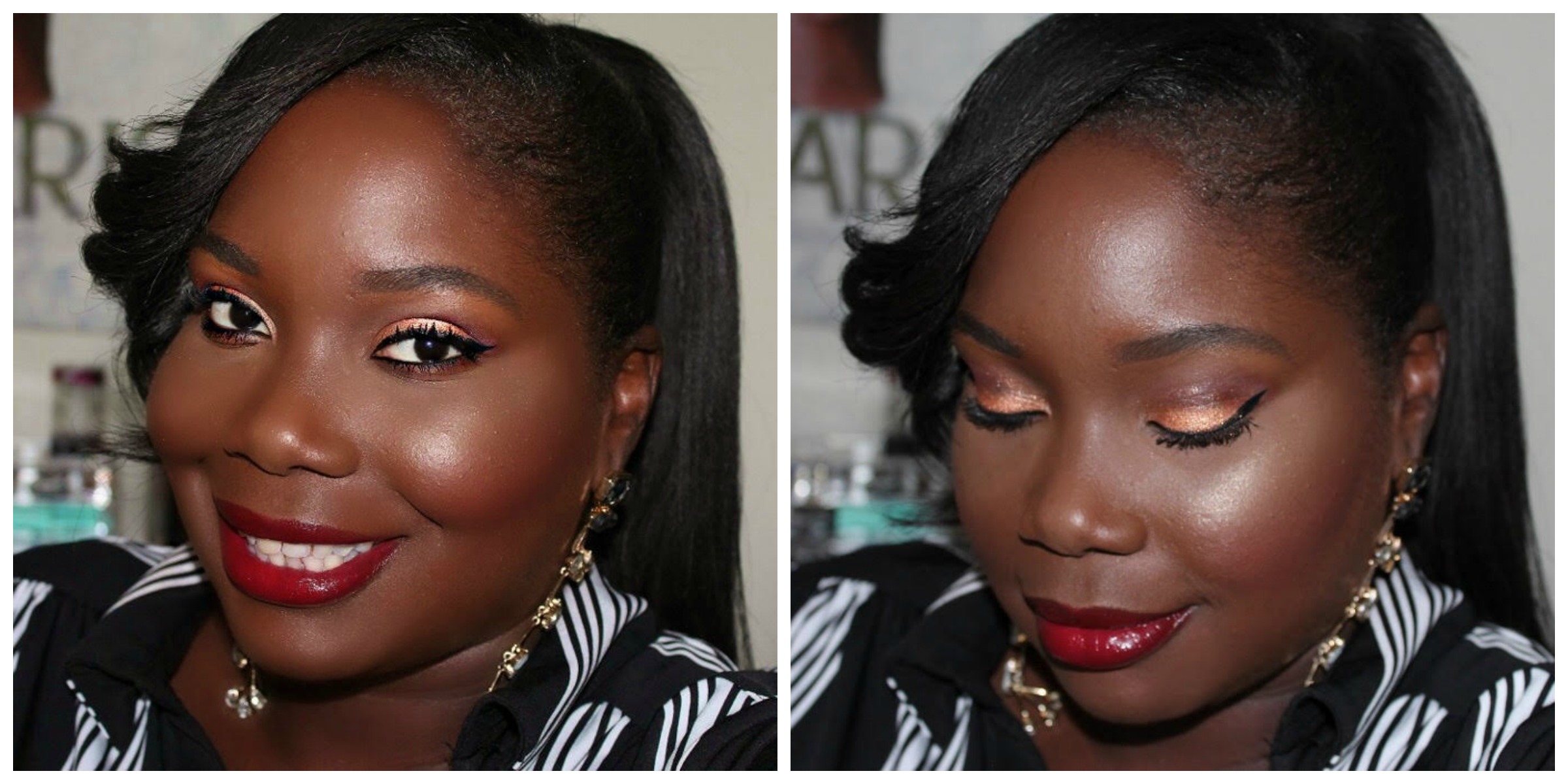 Just press play to watch the video or subscribe to the Stylish Curves Youtube channel for more fashion and beauty videos HERE
Shop products used in the video