Meet plus size designer Sante Grace.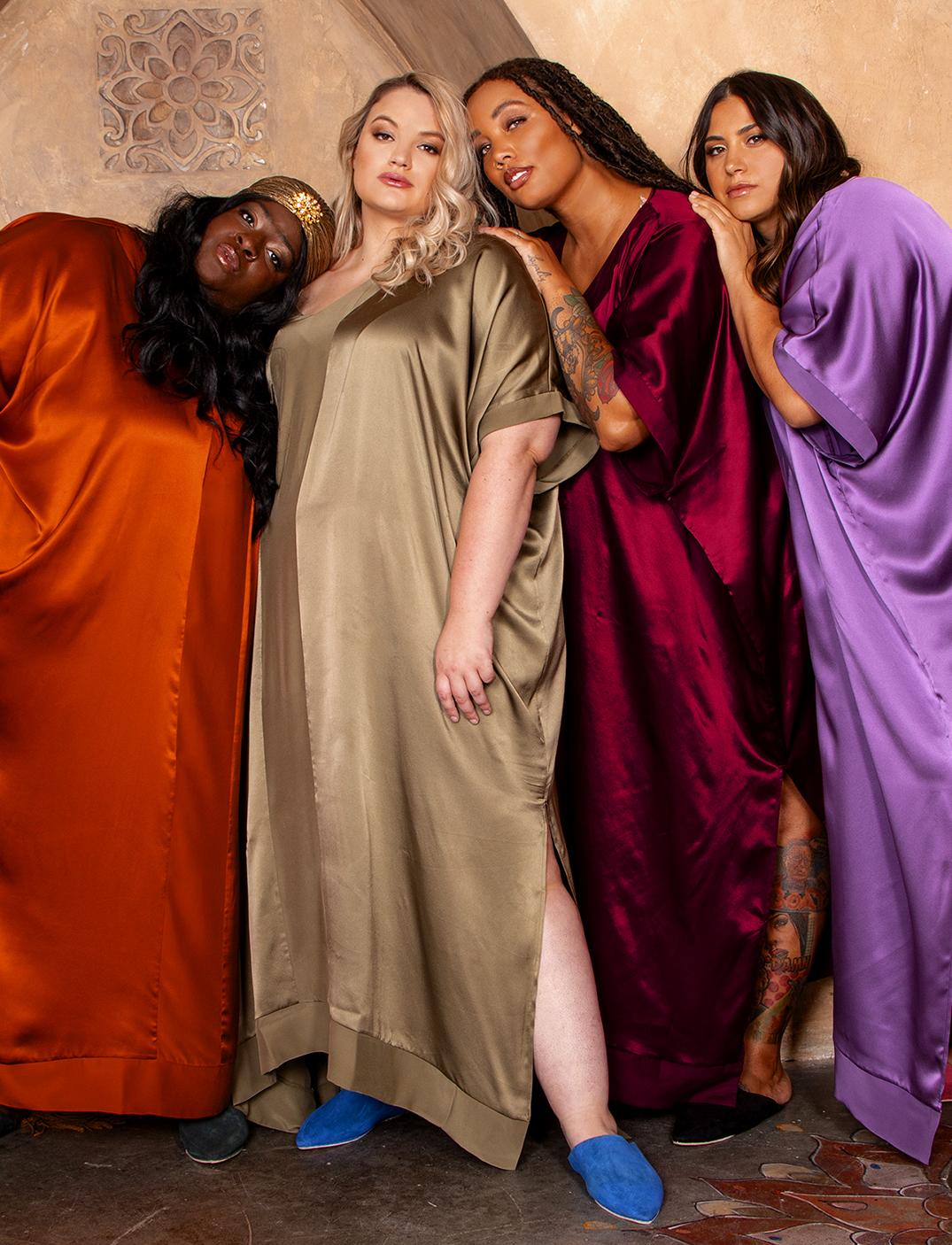 Tracy Christian arrives on the red carpet draped in a brand of confidence that could only be bred at the intersection of Broad and Market frequently as an agent. But before she was sparkling in the South of France, Christian was a Newark kid watching her mom get ready for work.
70s Baby
"My mom worked for the government and you know, this was the seventies and I can remember her putting on her little Halston wrap dress and her Afro wig," she told Stylish Curves. "Nobody does it like Brick City."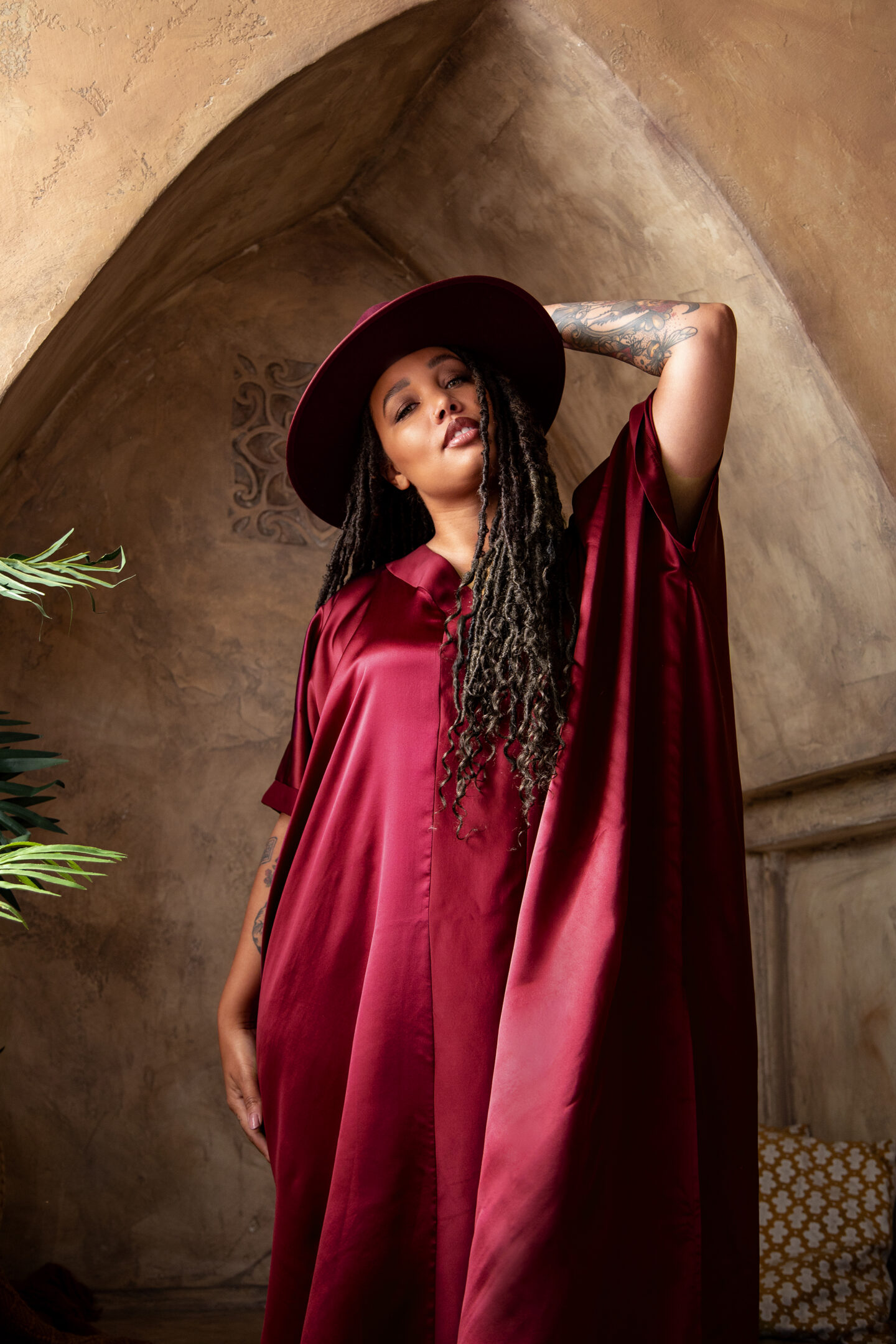 In the shadow of Manhattan her mother and her friends equipped themselves to take the Island by storm. They slipped on their finest threads to try their luck with the discerning doorman at Studio 54, as a young Tracy stood by taking in their glamour.
When she arrived in Hollywood, the elegance of their day stayed with her. She ensured she represented herself in the public eye as well as her celebrity clients. "I've had clients win and get nominated for Oscars, Golden Globes or whatever and they go to some pretty fabulous parties. And the thing that united all of us, whether you're a size two or a size twenty-two, is what do I wear? If you're a size two, that's an easier question to answer."
Getting Started
Christian's answer was opting for custom attire. "I had a seamstress and I was always designing my own wardrobe," she said. Having grown up outside of the Hollywood bubble "in the projects," she understood that wasn't an option for everyone. She wanted to offer plus-size women the same glamour she had access to but the demands of her high-profile career kept putting the project on hold.
"I thought, 'Oh, I should just do a clothing line!' But you know, life gets in the way. And I tried, I don't know how many times I never got really further than buying a domain," she admitted. A global shutdown spared her the time to bring the rich color palette and timeless silhouettes she saw her mother slip into before heading into the city to her fellow plus-size consumers. She started the journey after perfecting her work from home setup. "The pandemic hit and I was working from my dining room," she said. "I really believe it was God. I was lying in bed and something so strongly said, start your line. And I did it the next day."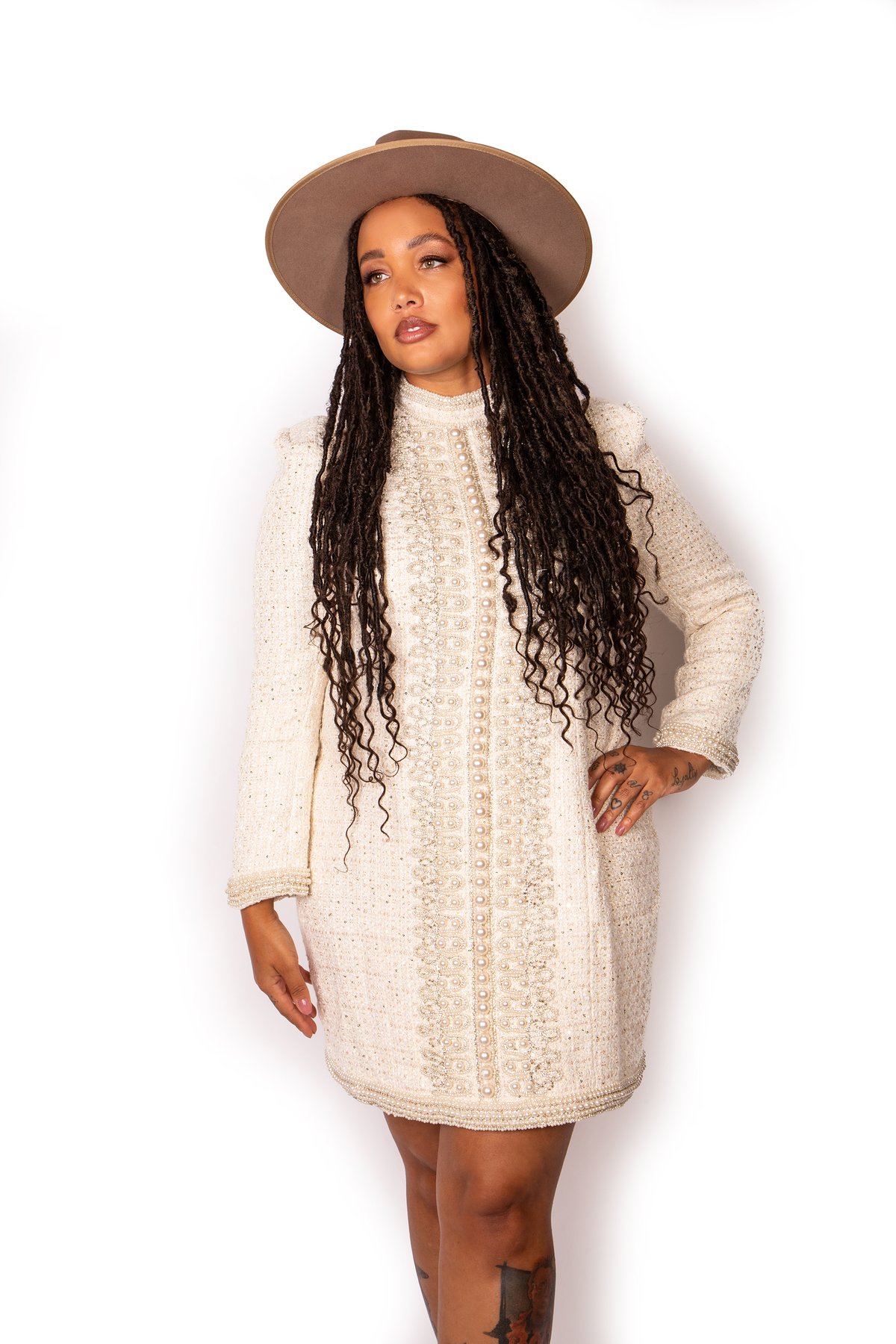 After a lifetime of encountering "trouble in the dressing room," Tracy Christian founded Sante Grace to provide curvy women with the quality options. "When you shop, you almost have to be ready to defend yourself, defend your existence. And that's over for me," she said.
Entering Sante Grace
The line features luxe fabrics in shades of persimmon, jade, and orchid. The slack fit and natural lines represent a commitment to comfort present in the founder's personal style. The sheaths of satin drape the body in the same stylish folds as the dresses she would watch envelope her mother's body.
Featured in ESSENCE, ELLE, and Bazaar, the line's bordeaux caftans, pelts of soft ruffles, and emerald joggers can easily go from a poolside press junket to a virtual PTA meeting to cocktails on your back porch. It is designed to make every moment feel special and fill the wearer with an unshakable swagger. "We all have an outfit that we put on and nobody can tell you anything about yourself. You look in the mirror and you know, you look good," said Christian. "There's a confidence that comes out."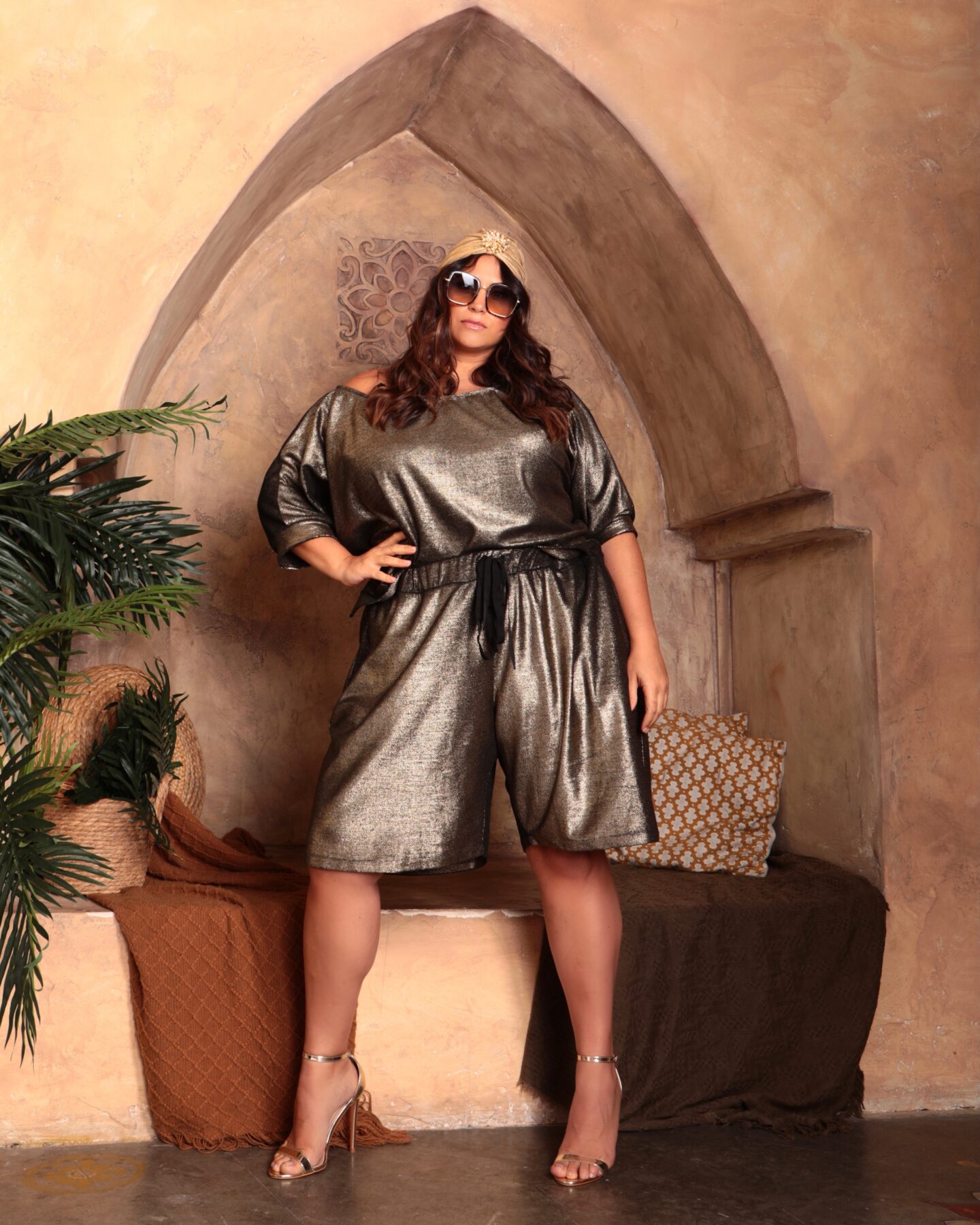 Sante Grace also offers wearable jewelry that can accommodate all sizes. "Our stuff is beautiful. It's incredibly well-made," she said. "You're going to find yourself grocery shopping in silk cashmere. Okay? And you deserve that after a lifetime of wearing polyester."
Standing Out
Christian dared to challenge the strict guidelines of red carpet fashion before athleisure was conventional. Her idea of luxury was slightly different from that of her mother's era. Despite the outdated rules of certain film films demanding women wear high heels she rocked sneakers with her cocktail dresses.
"It was important to me to look the way I want it to look. I wasn't trying to impress anybody. I was trying to be comfortable and be authentically Tracy," she said.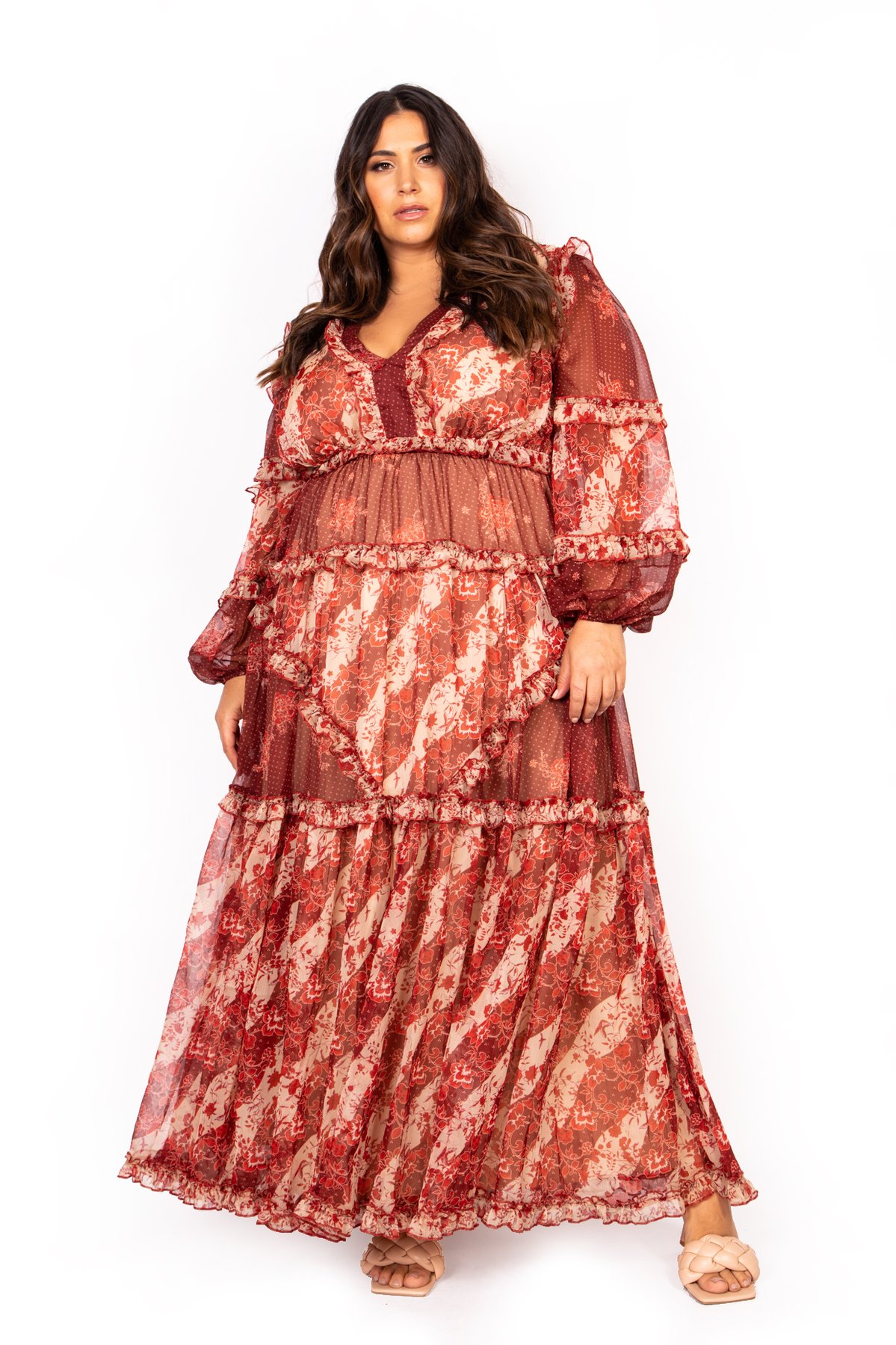 Christian felt it was important that Sante Grace reflect her core values by prioritizing sustainability efforts. "I think that just goes back to how we all live and my culture. I mean, Black people have been practicing sustainability since forever," she said. She referenced the endless supply of plastic bags under the sink and the way grape jars become water glasses in Black households.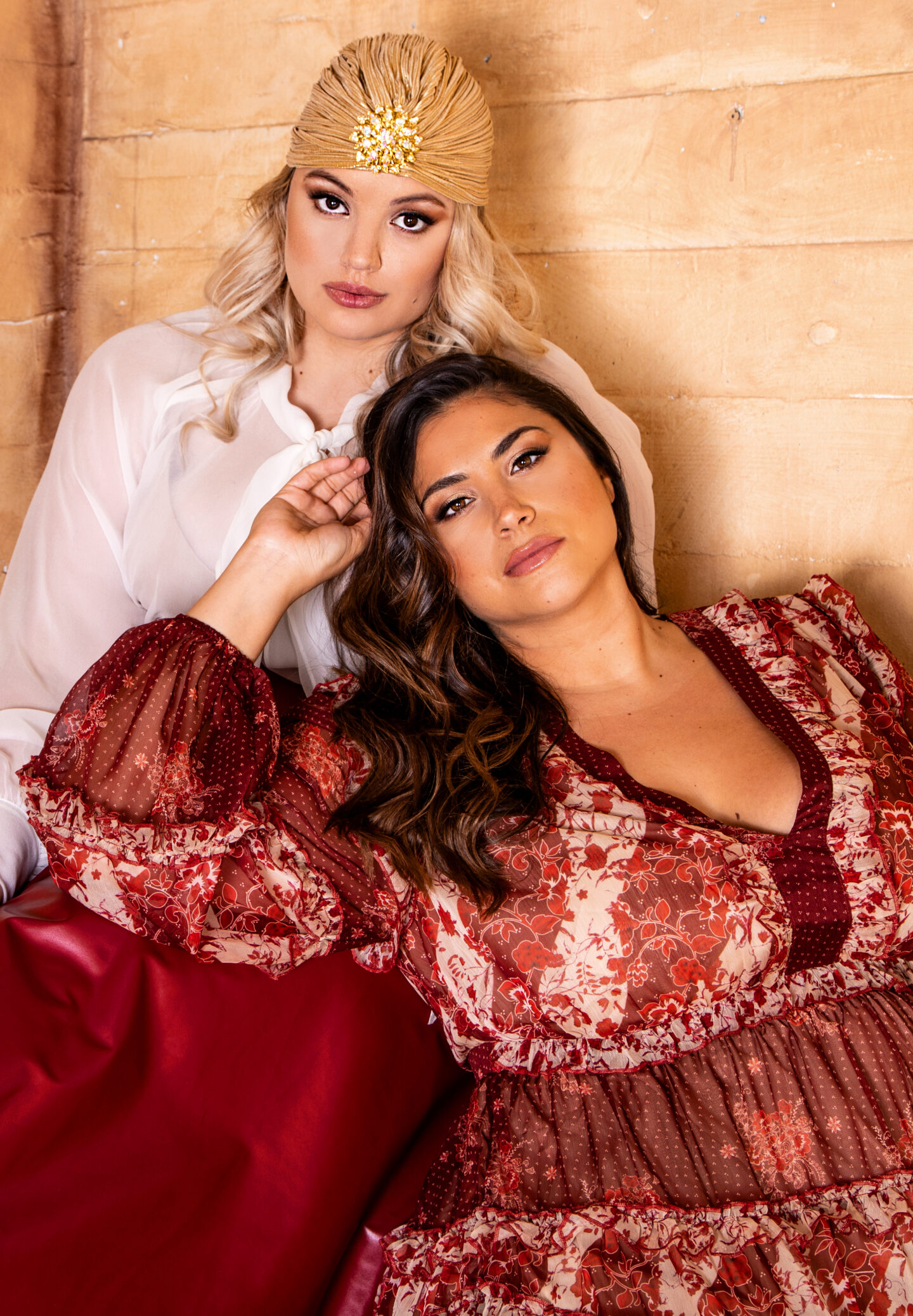 Serving Others
"I am a Christian and part of how I interpret that in my business is I really believe we're called upon to be good stewards, good stewards of the staff that we have of any resources, money, all of that. And so one thing that we do, we make sure all of our workers are paid a living wage," she said.
"I don't believe that people should work a 60 hour week and still be unable to feed and clothes themselves. That's a crime and typically the people who are in the manufacturing side are Black and Brown people," she continued. "So I'm happy to make a little less to know that those people can have, you know, any sensible standards of living. I'm never going to do that to somebody who looks like me."
She believes in representation on the design side as well her team is comprised of women who reflect the consumer. "We're designing a plus-size line by plus-size women. We actually wear these clothes. We know what works well and what doesn't."
Christian's approach to inclusivity reflects the resilience of the body positivity movement, which found a way to up the ante when the fashion industry failed to include them. Christian is no stranger to thriving in the shadows, she plans on climbing the ladder in fashion the same way she did in entertainment.
"You see something shiny and don't understand that it's a diamond that's okay, great. I'm still a diamond. I'll find ways of polishing myself."
You can checkout the entire Sante Grace collection HERE