Since we've been in the pandemic, one of my go to looks has been a matching jogger set. At this point, I collect them. On days when I don't want to put any thought into my outfit, I reach for a jogger set. Instantly I look pulled together. Since I'm loving them so much, I rounded up a few stylish plus size jogger sets that you can rock in the house and outside as an outfit.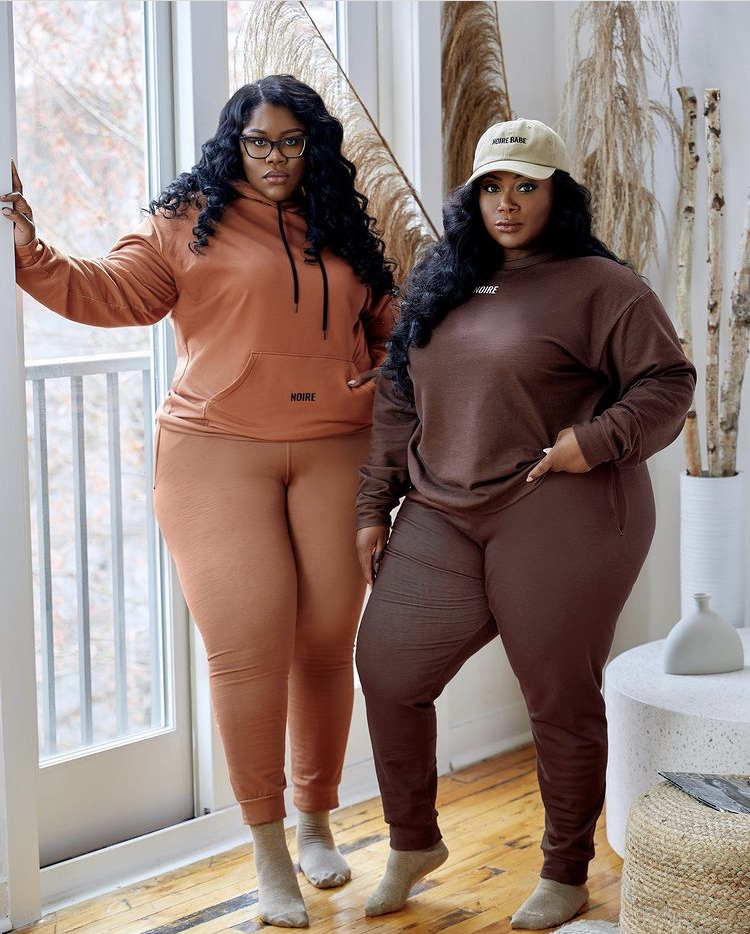 JOGGER SET OUTFIT IDEAS
For the past year loungewear has been the top fashion trend. For obvious reasons. While we are almost 2 years into the pandemic things are getting better and people want to go out. However, they still want to be comfortable. Which is why I think matching jogger sets are a stylish and comfortable option.
You can add a bit of polish to jogger sets by adding heels or flat mules. In addition, you can go classic and lace up a pair of sneakers with them. If you need more outfit options, then break up the set and mix and match each piece with other styles in your closet. Throw on a blazer and tank with jogger pants or pair the sweatshirt with a skirt or jeans.
Jogger sets are the outfit that keeps on giving.
PLUS SIZE JOGGER SETS
Some of my favorite matching jogger sets have come from H&M. My most recent set is this padded shoulder sweatshirt with the matching pants. The neutral color goes well with my skin and the padded shoulder gives a trendy look.
In the house, I throw this set on with my slippers. However, going out, heels look great with this plus size jogger set. I added a pair of nudist heels from Steve Madden. Also, this cute puffer bag with a gold chain is from Target. Then to play around with gold, I wore a pair of LV hoop earrings and a Michael Kors watch. To make the look a bit more polished, I had to throw on my Fendi cateye sunglasses.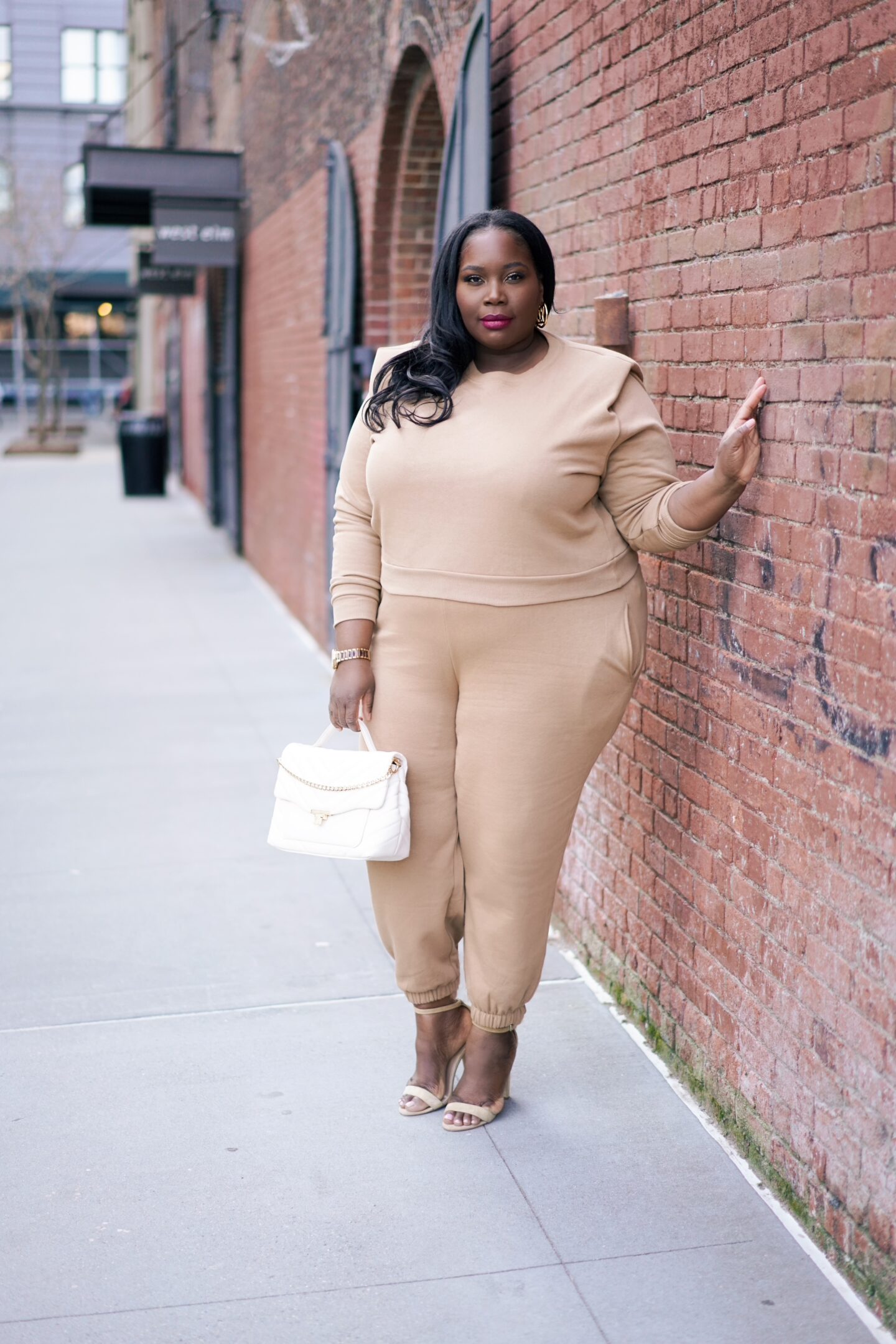 If you like my set, then checkout more stylish options below.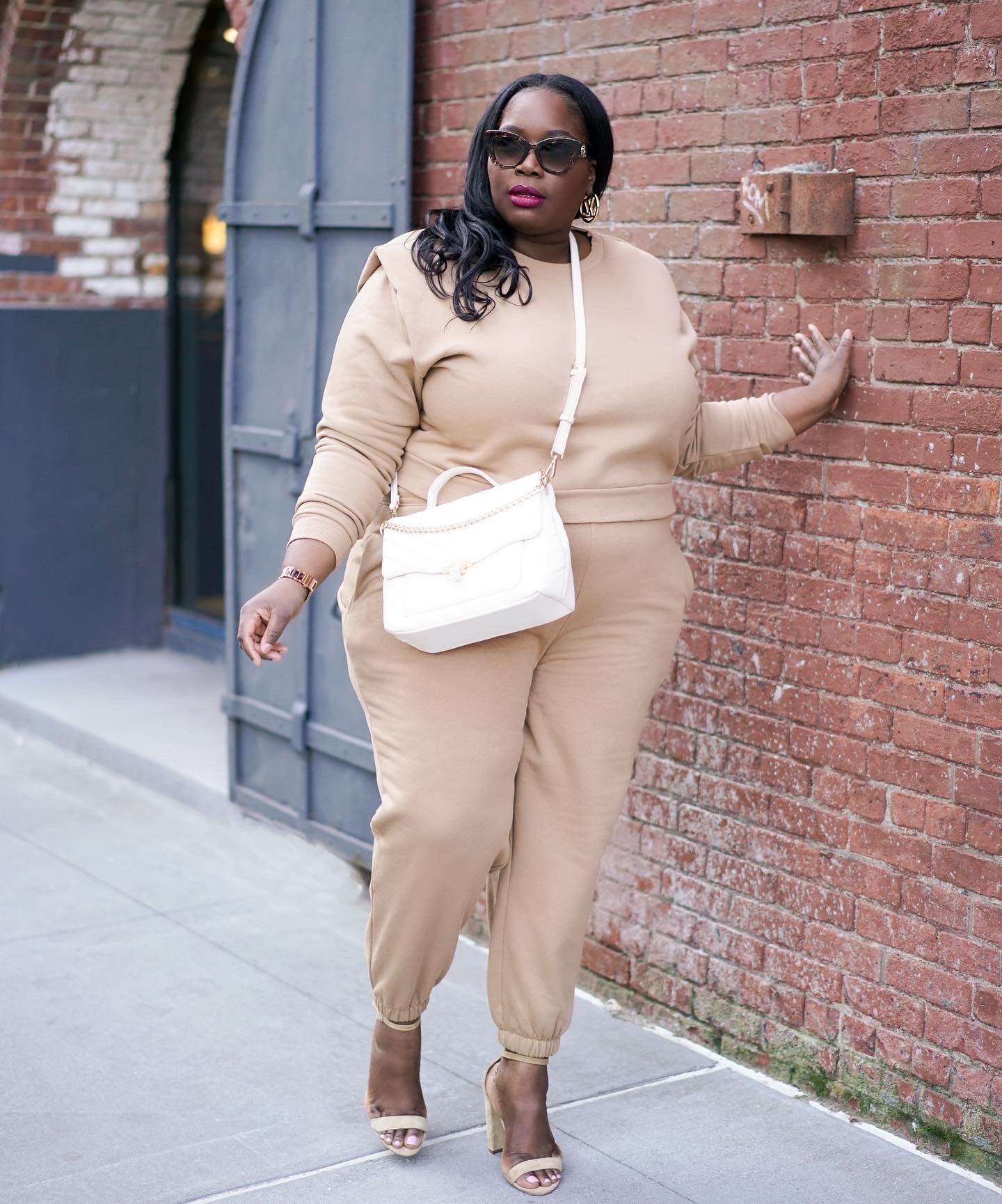 Tie Dye was a huge trend in 2020 and is still going strong in 2021. This Tie Dye jogger set is bold and perfect for a daytime look to run errands.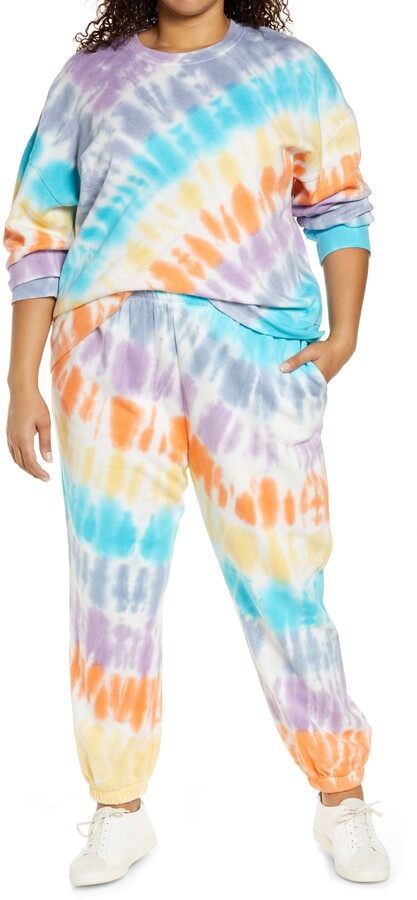 Leopard Sweatshirt, Leopard Joggers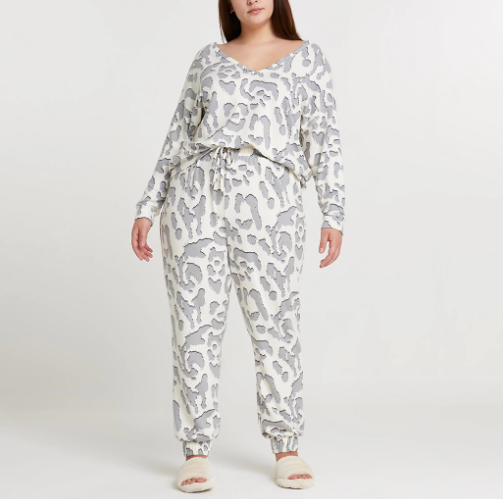 Colorblock Sweatshirt, Matching Joggers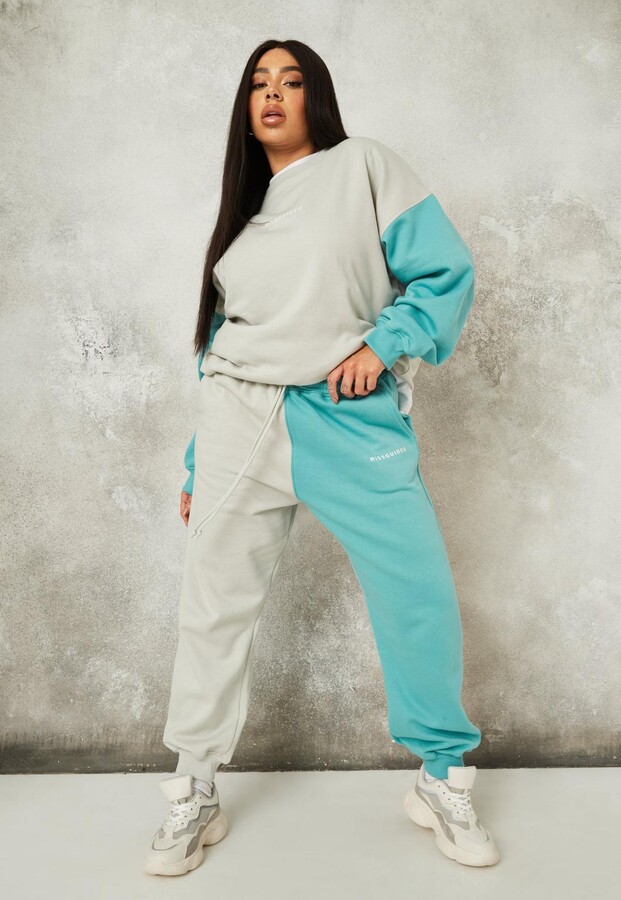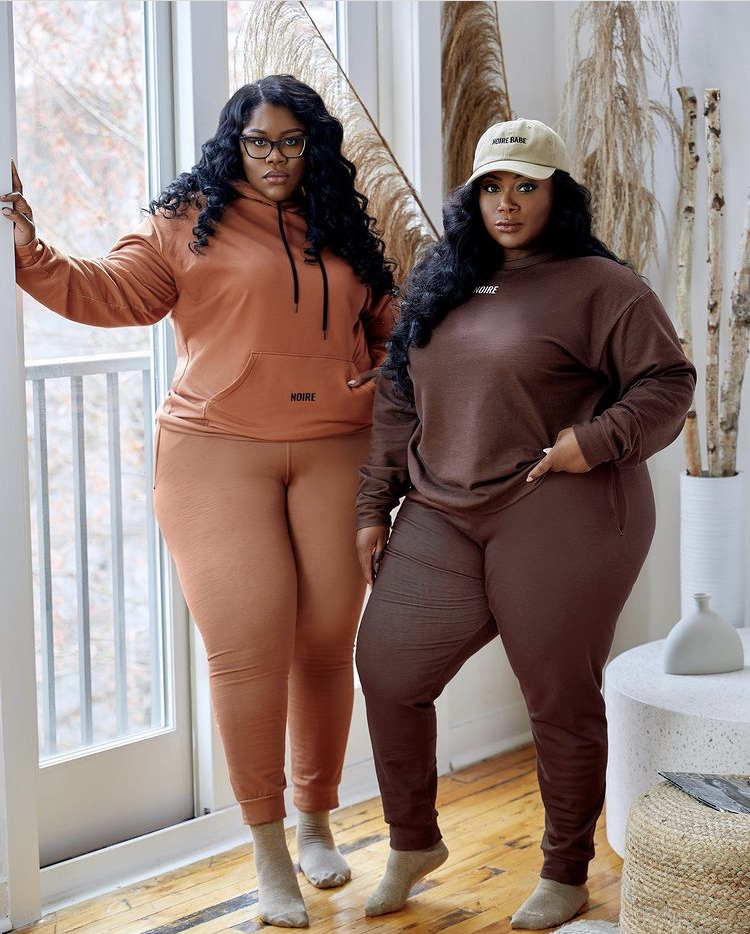 Dani Active Jogger Top, Cargo Jogger Pants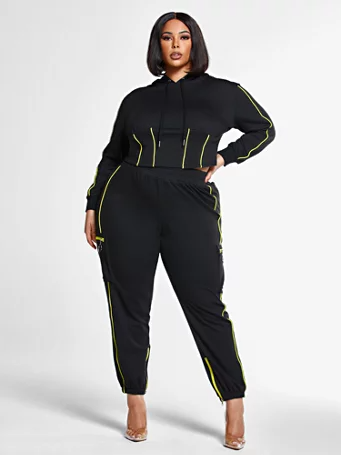 Hoodie With Tassel, Tassel Jogger Pants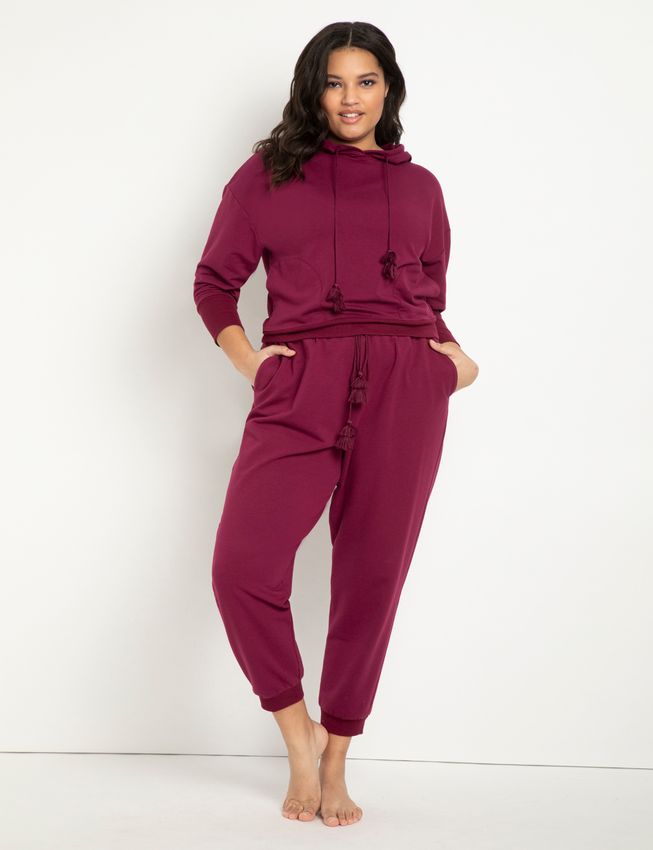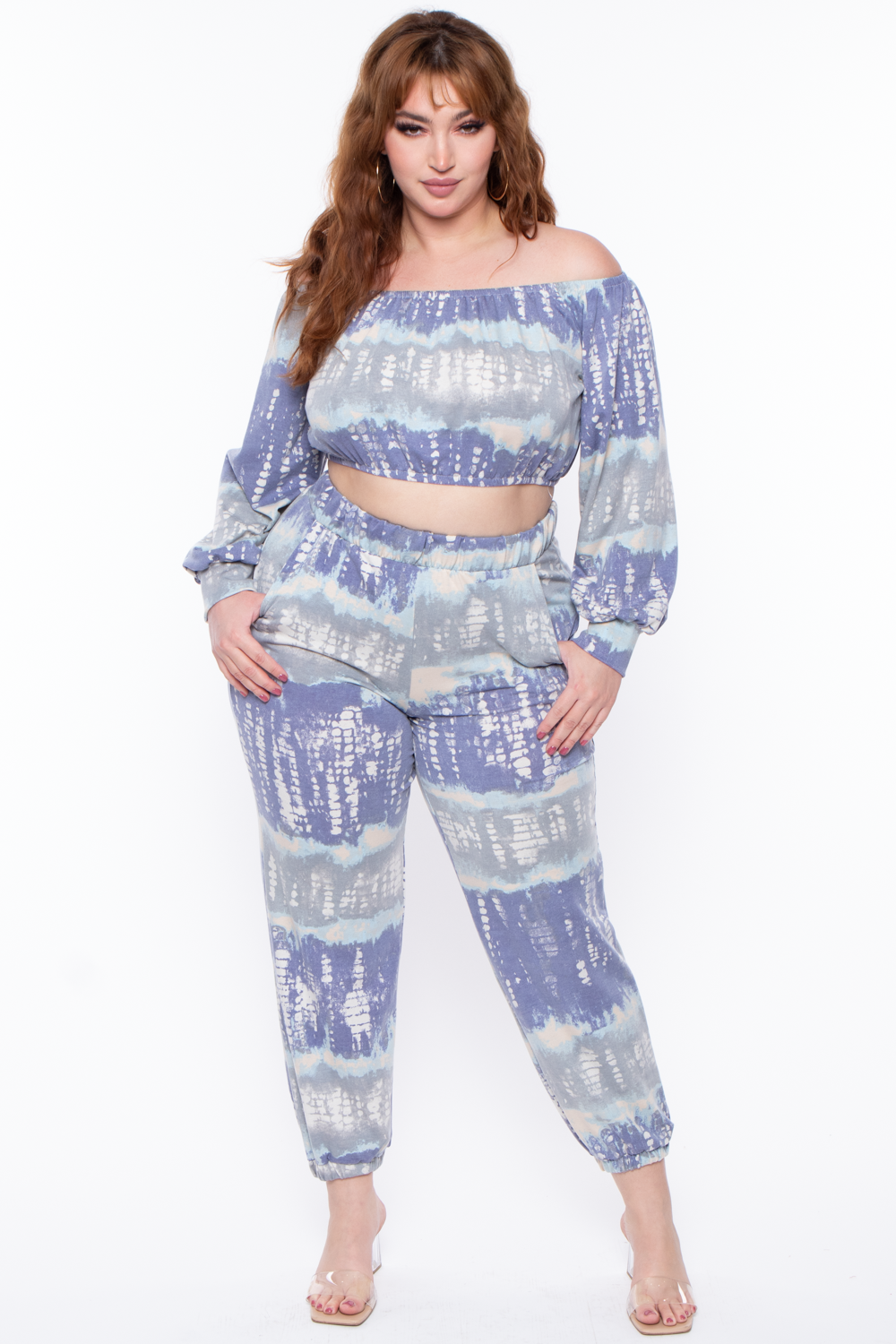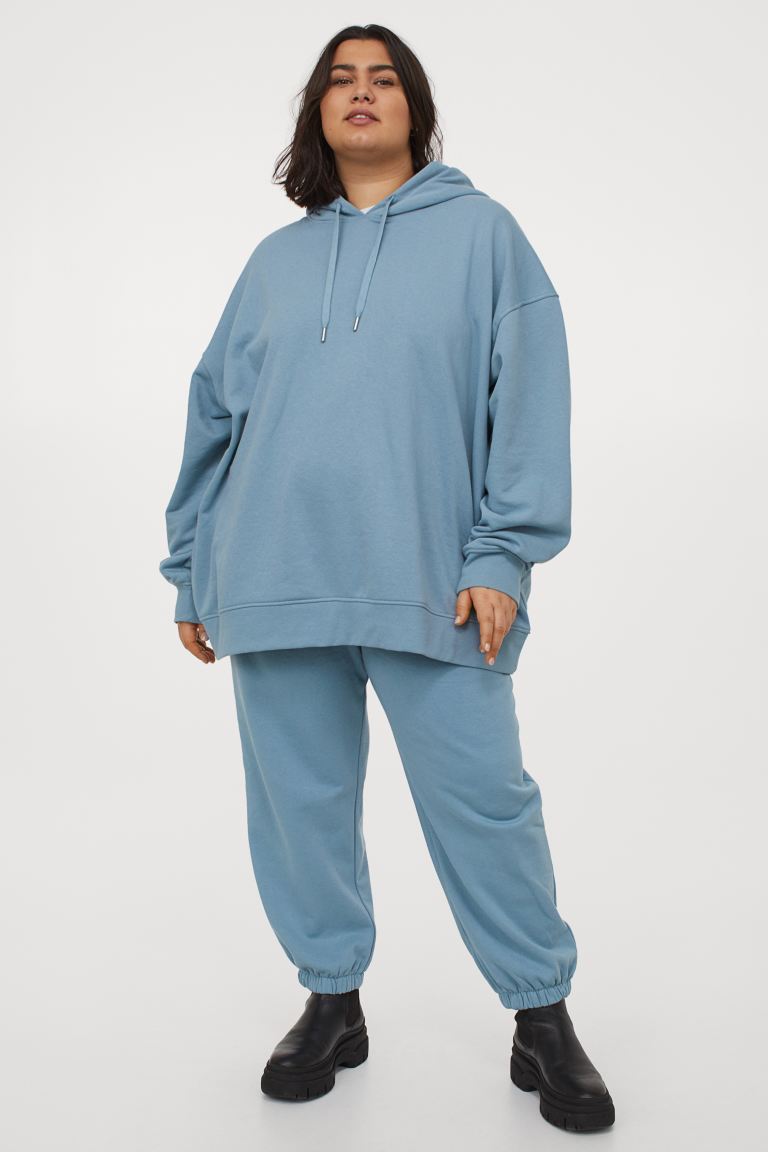 Cropped Hoodie, Overdye Joggers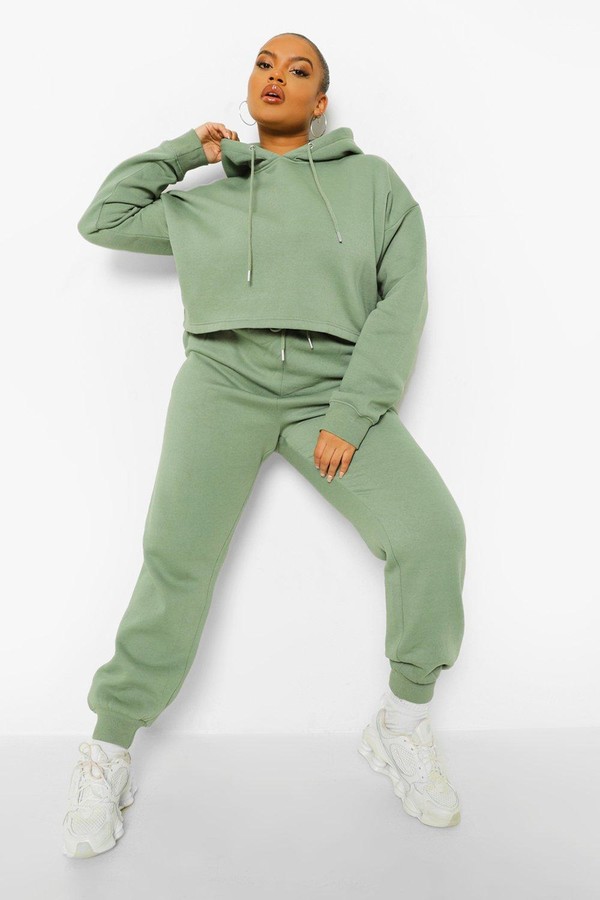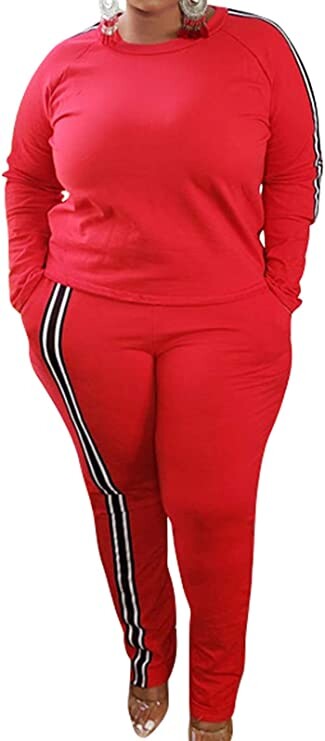 Ruched Sweater, Ankle Tie Joggers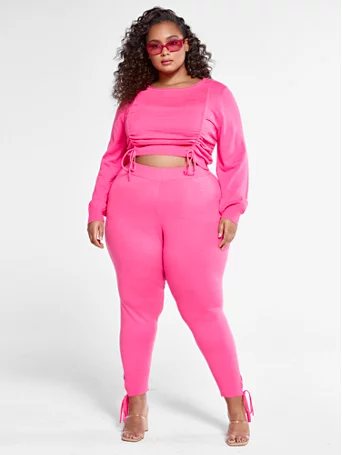 Tie Dye Crewneck, Tie dye Sweat Jogger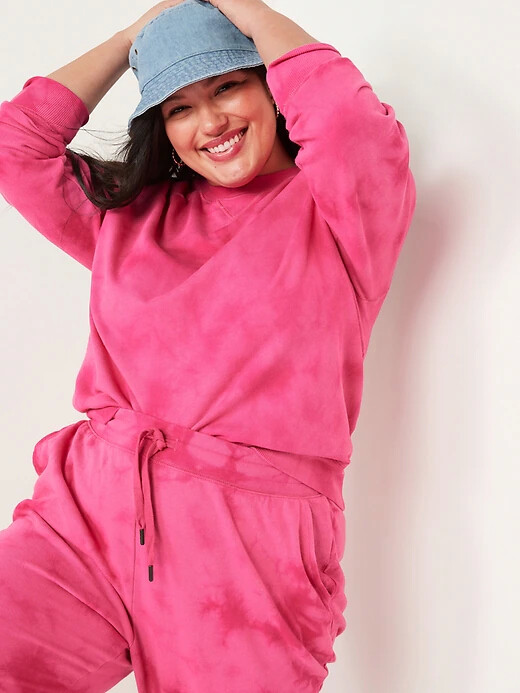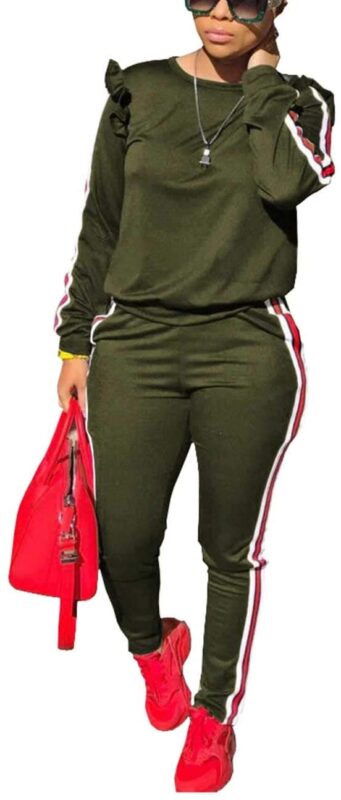 Lace Up Hoodie, Heather Joggers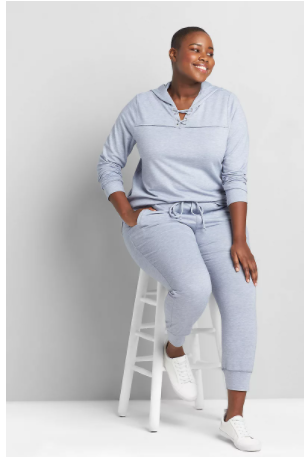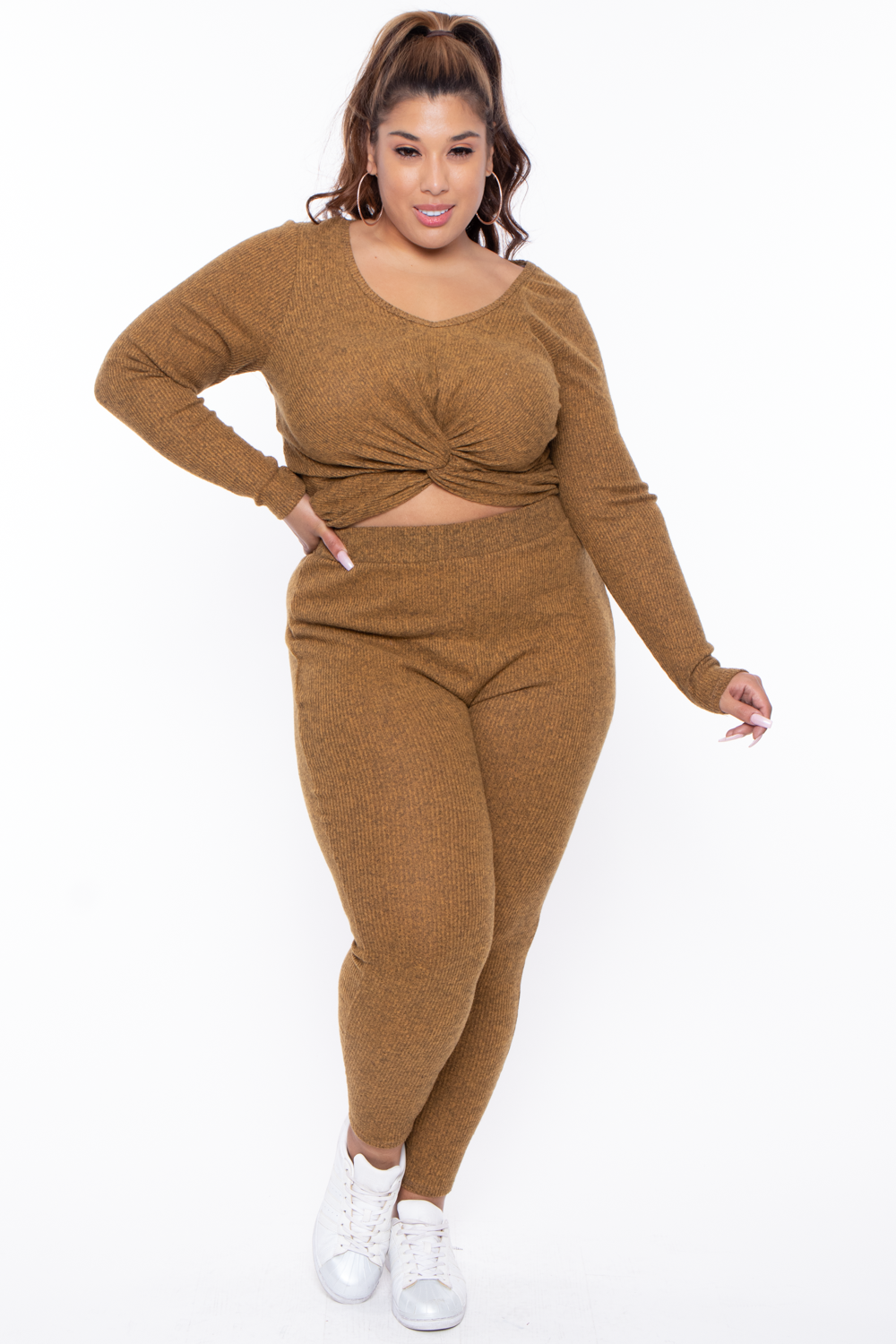 Love this article? Pin This