Nasty Gal plus size loungewear sets
As much as I want to dress up and go out, the reality is there's just not that many places I need to dress up for. I spend the majority of my time working from home. Everyday I get up to work from home. Which makes it easy to stay in my pajamas. To be more productive, my goal is to get myself ready as if I were leaving the house. This means doing my hair, putting on a tiny bit of makeup, and throwing on a cute and cozy loungewear outfit.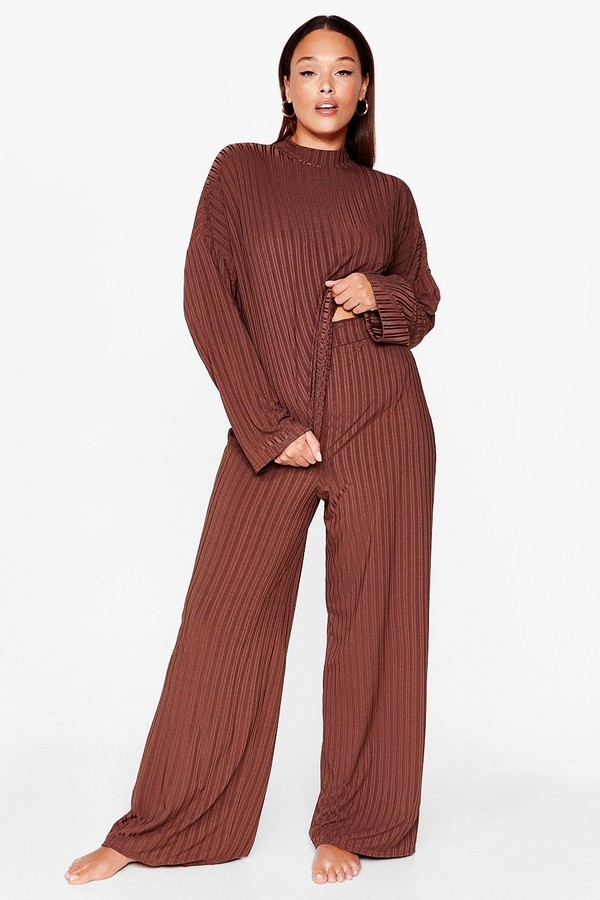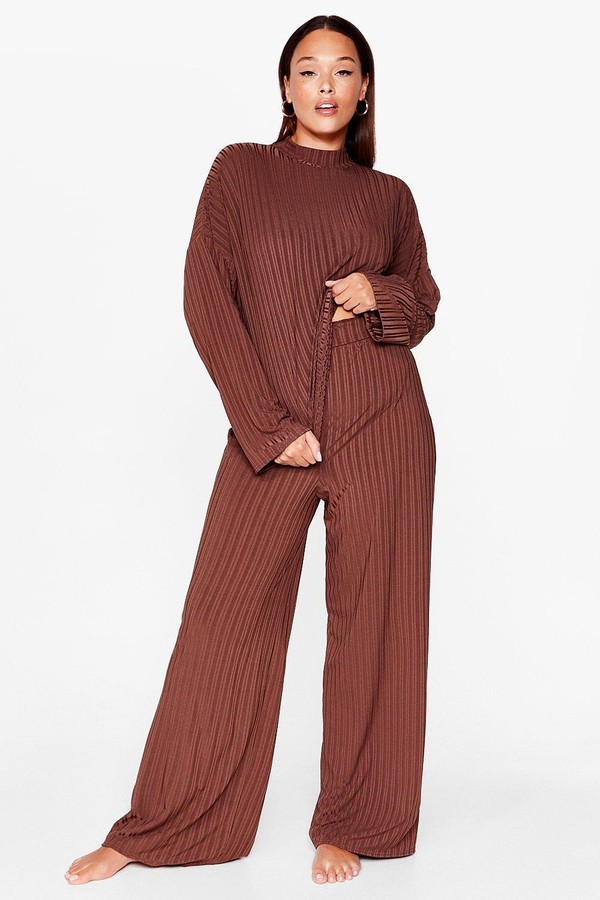 I use to think loungewear was a tee and a pair of leggings. It wasn't until the pandemic that I realized that there are different levels of loungewear. Yes, tees and leggings are a good loungewear option. But if you want a more elevated look then you have to go for the matching loungewear sets.
Plus Size Matching Loungewear Sets
The sets are instant outfits and can literally take you from the couch to the streets. This month I teamed up with Nasty Gal to share with you some of their plus size loungewear matching sets. Nasty Gal is affordable and their sizes go up to a US 24.
I found 5 plus size loungewear matching sets and 3 of them are my absolute faves. I tried them on for you guys to see how they fit. So, watch the haul video below.
If you're not subscribed, make sure you subscribe to the SC Youtube channel for more fashion videos.
Also, checkout the pics below of my favorite sets. My absolute fave loungewear set is a grey short set. The top falls off the shoulder and the set is very cozy and warm.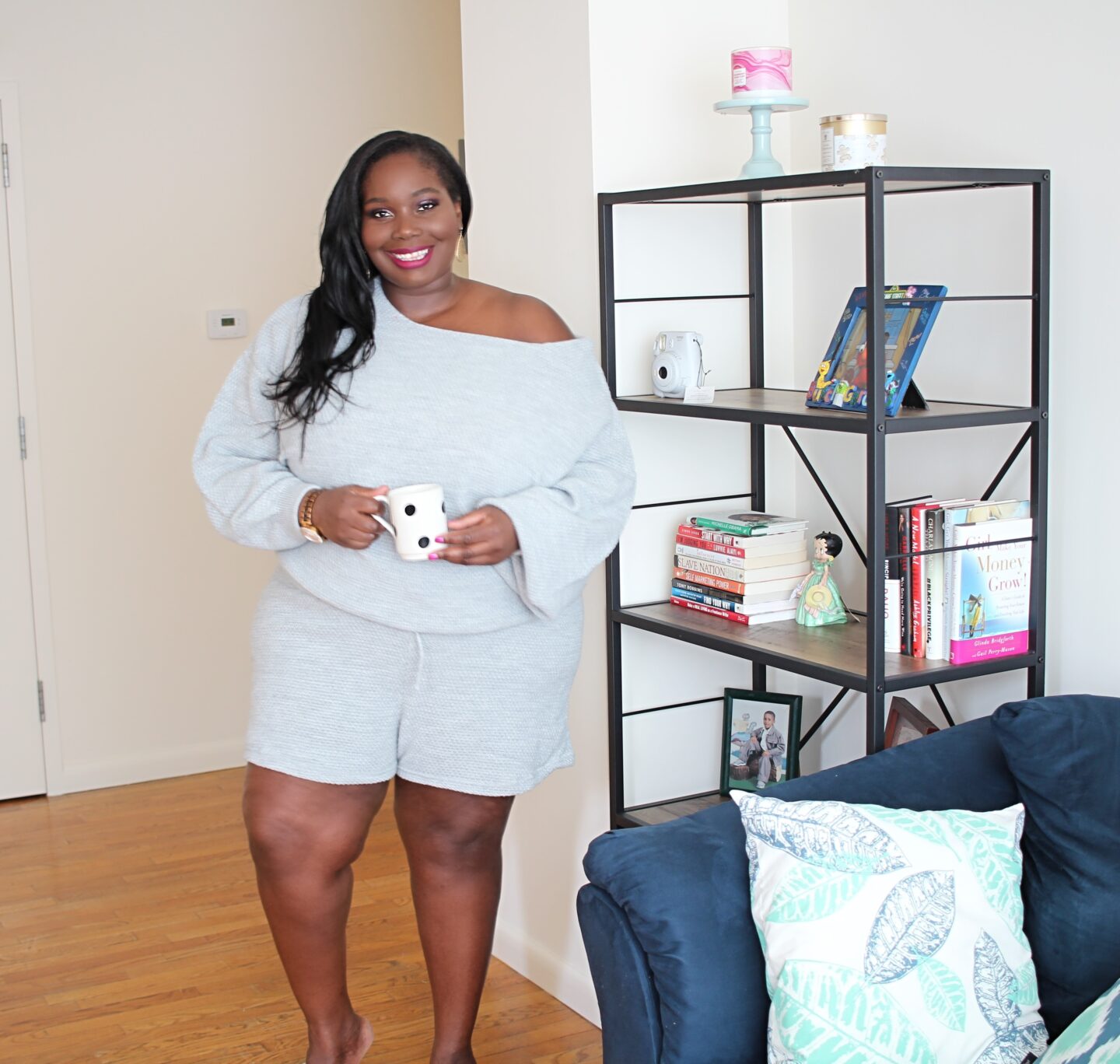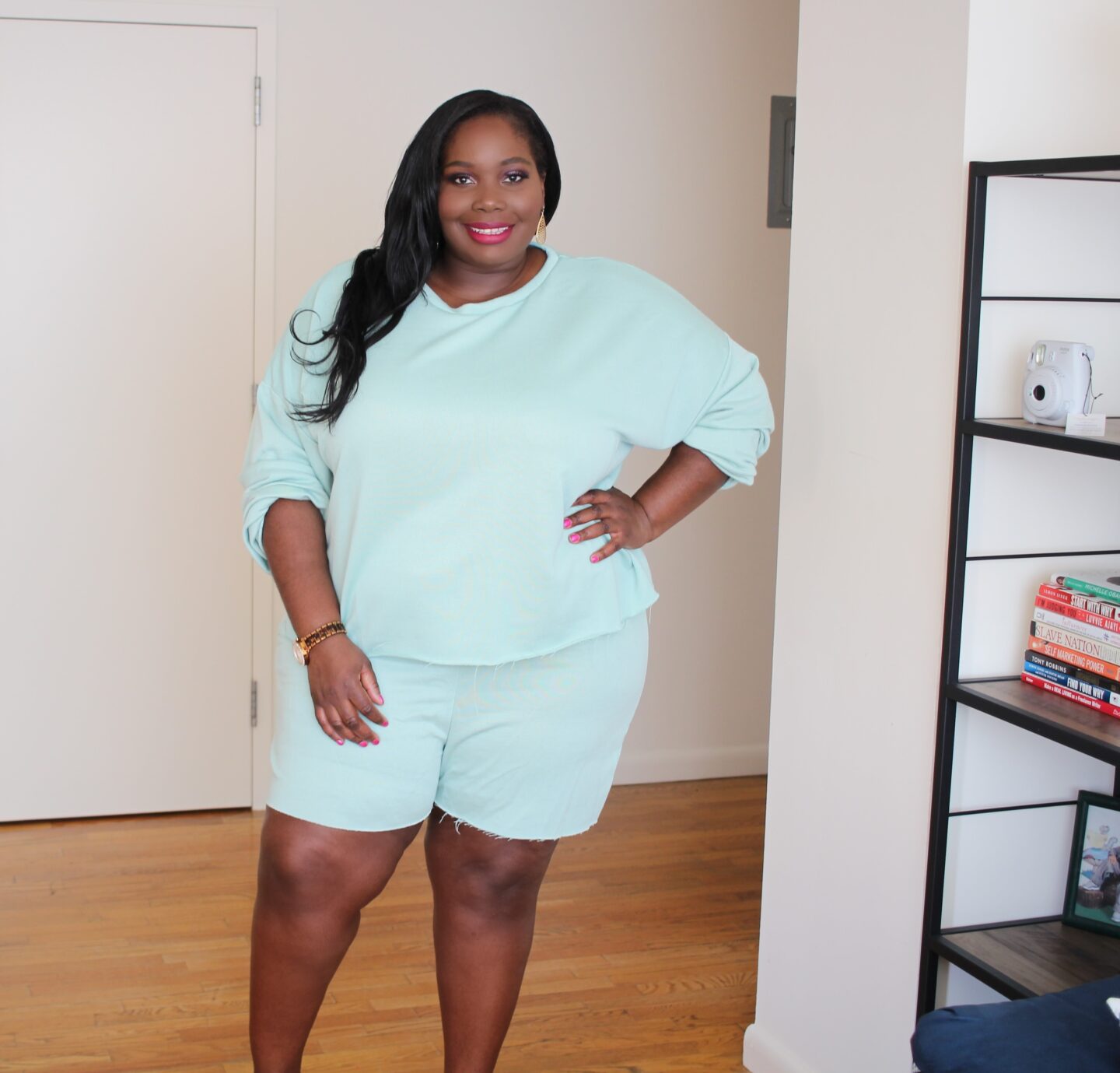 Checkout more trendy plus size clothing from Nasty Gal