Hey curvy girls all over the world,
Today, we have a special guest post from friend to the blog and makeup guru Naja Diamond from the blog NajaDiamond.com
Naja is going to share with us today a holiday day to night makeup look and I am super excited about it.

Take it away Naja!
Hello there gorgeous Stylish Curves beauties!
Naja here from NajaDiamond.com.  and I'm so excited to bring you a super simple and gorge holiday makeup look that can be easily transitioned from Day to Night.
With the holiday season in full swing multipurpose makeup is a MUST! During this busy time of year we must have the ability to leave work and get ready for happy hour, dinner parties or Holiday parties at a moments notice. In this post I have you covered.
Step 1. First thing first, start off with your simple go to eye look. For a complete tutorial on this simple makeup look head over to my blog and YouTube channel for a tutorial. I usually go for a pretty wash of gold on the lids then blend it out with a complimentary transition color in my crease before adding some liner and mascara.
Step 2.
I add a pretty blush that will work with both looks. Raizin by
MAC
is my personal fav.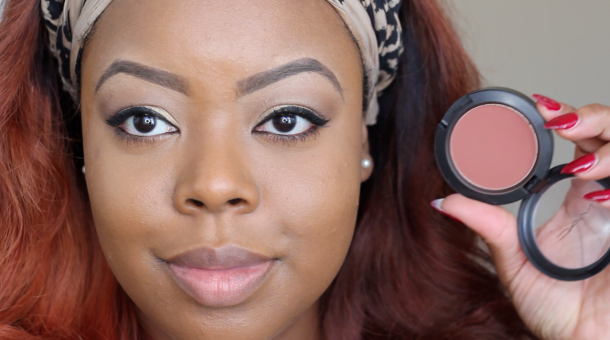 Step 3.
Add your favorite nude lippie. Wet n' Wild's
Bare it Al
l is a go to for me.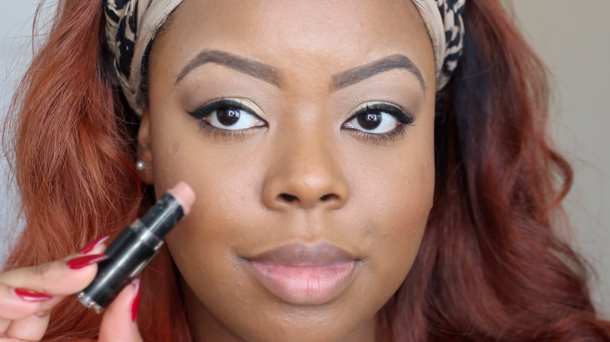 Step 4. Add gloss. Well, because who can live without gloss! Here I'm rocking Cocoa Bean by Gerald Cosmetics created by fellow military maven and brown beauty on YouTube. This gloss is so chocalate girl friendly…..perfect for all skin tones!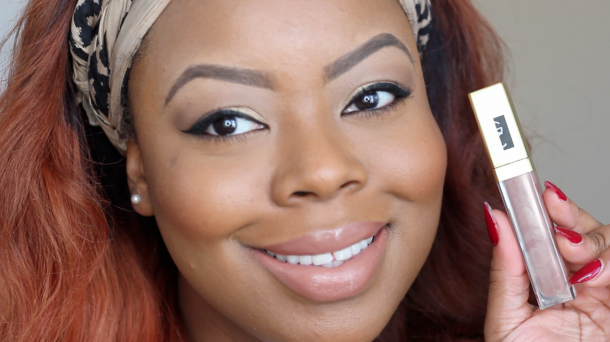 Now, to take your look to evening by adding the following steps
Step 5. (Optional) To take this look up a notch I take a darker eyeshadow to deepen up the crease and smoke out the look just a bit. Not totally necessary with if you have time and patience with blending it makes a difference.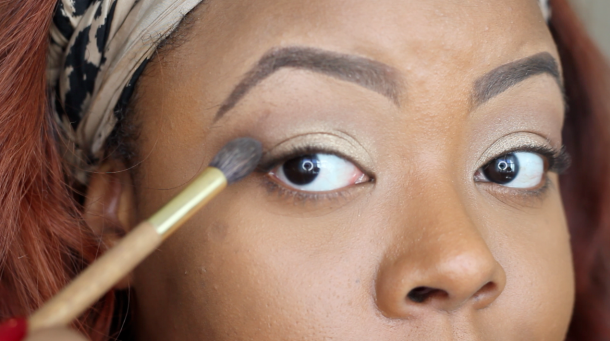 Step 6. Line your water line and upper lid. This darkens the look and makes the eyes look more sultry.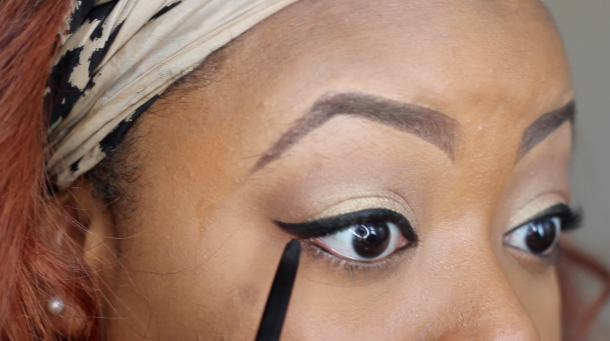 Step 7.
Add lashes because they're puuuurty. I'm totally addicted to these Ardell Wispies
HERE
.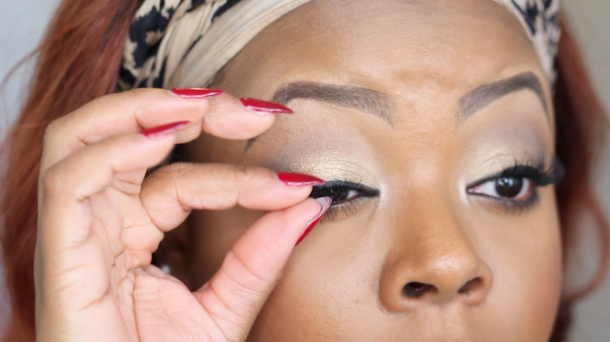 Step 8. Powder the face to get rid of any shine. This blot powder from MAC works well for my oily skin by absorbing the oils without leaving me looking cakey.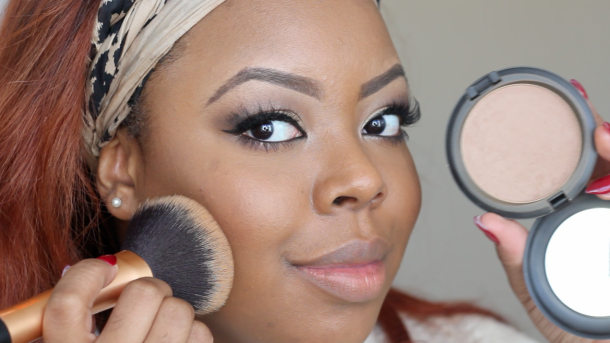 Step 9.
Pick a color….any color, just not ALL the colors! To be honest this is the hardest part of this look for me. I am a LIPPIE freak so picking just one color is a STRUGGLE. These two
NARS Audacious
lippies in Charlotte and LIV are my newest additions and perfect for any nighttime occasion.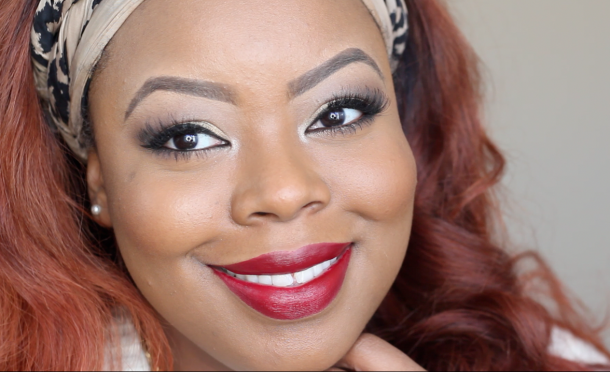 Have fun and stay beautiful dolls! Happy Holidays!
xoxo,
Naja
Thanks Naja! I will definitely be trying this look out.
For more makeup tutorials head over to my YouTube channel and be sure to SUBSCRIBE! You can also check out my style over at my fashion blog http://www.NajaDiamond.com.