Hey curvy girls all over the world,
Can we just talk about how Eloquii is just taking over the fall fashion game this year. I mean, there's a new collection every other week, and they have added extended and petite sizes. Just when you think they can't outdo themselves any further, they find a way. Yesterday they debut their new Viola Fit Capsule collection for the girls with thick thighs and voluptuous hips.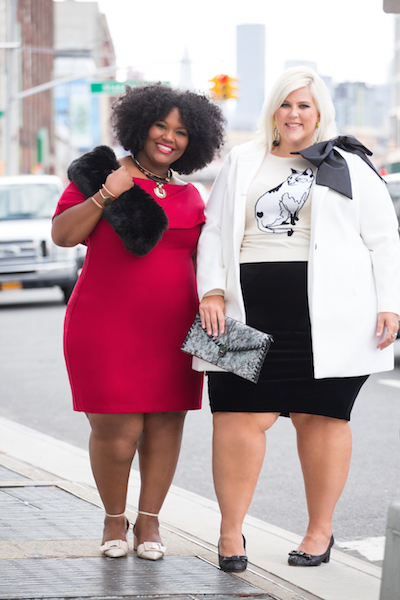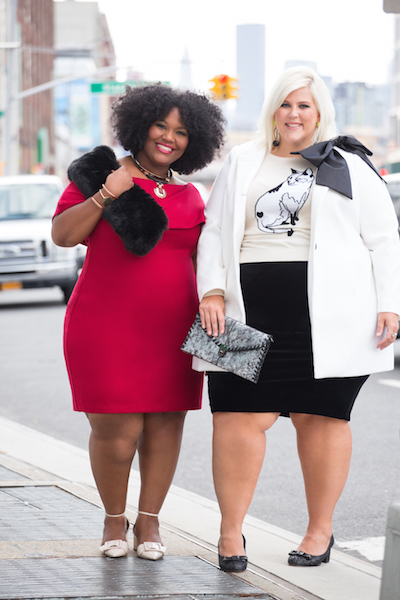 Eloquii knows that fit is everything when it comes to women wanting to look and feel their best in clothes. The Viola Fit follows the launch of Eloquii's petite collection and takes on the challenge of coming up with the right cuts for women with thighs and hips two sizes larger than their bust. The collection is made up of 36 tailored sizes of Eloquii's most popular styles.
Eloquii Viola Fit Collection is basically here to fit women who have challenges finding clothes to fit their unique proportions. If you've ever struggled with finding a dress that isn't too big at the top and too tight at the bottom, then Eloquii Viola Fit collection is for you.
To launch the Eloquii Viola Fit collection, Eloquii went with two of their favorite customers Anna of Glitter + Lazers and Kenya Bradshaw . Two voluptuous women with thick thighs and hips. Anna is wearing Eloquii's current popular pink tie neck dress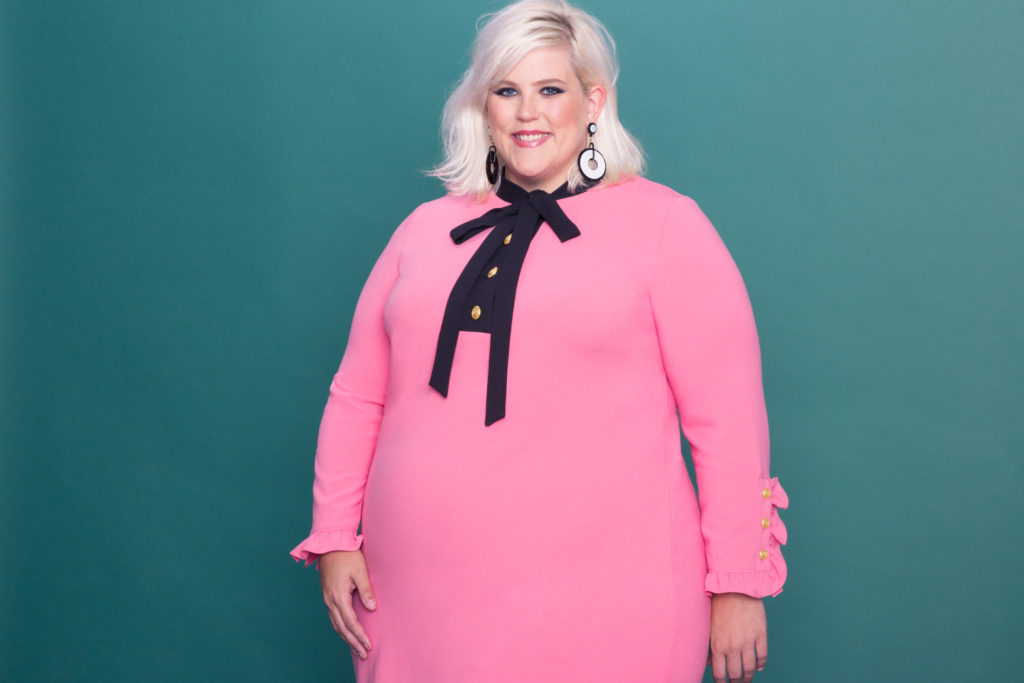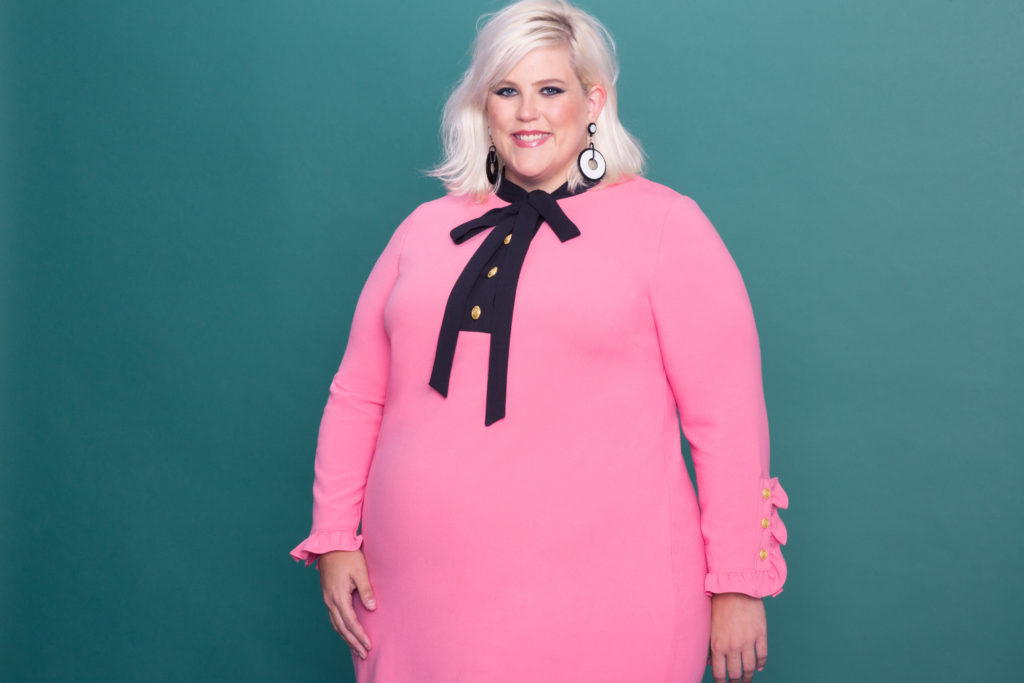 Kenya is wearing Eloquii's new fall flutter sleeve leather dress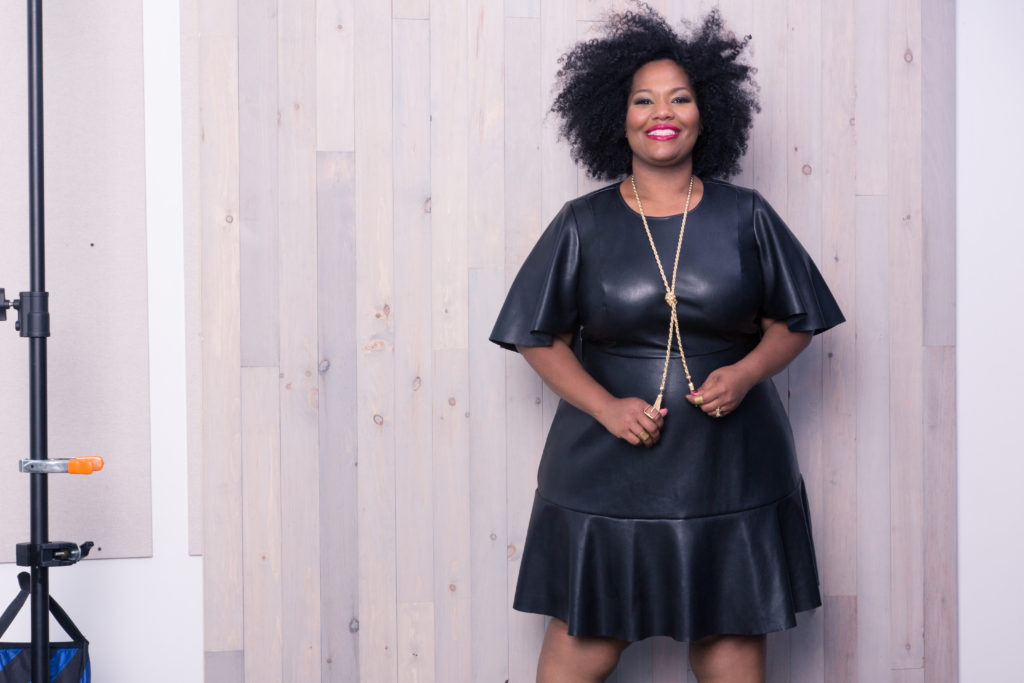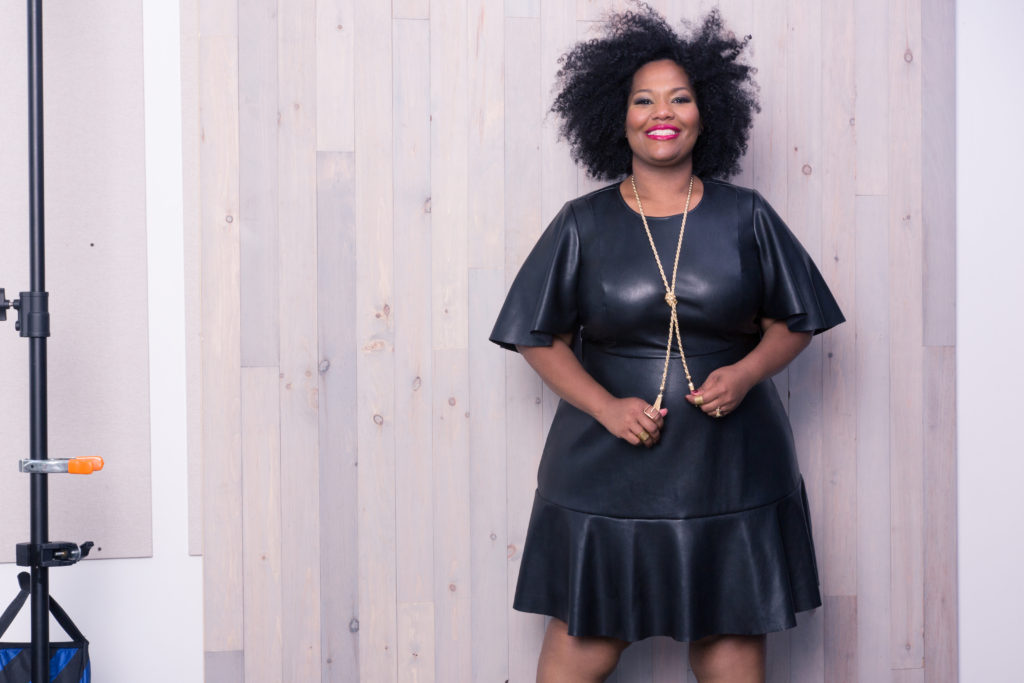 The new Eloquii Viola fit collection is sized from 14V-24V. You'll find everything from jackets to tops, and pants in the Eloquii Viola Fit. I know many of you needed a fit like this. Kudos to Eloquii for stepping out and taking on the challenge. What I love most is that they are offering all the same styles in the Viola Fit.
Shop more Viola Fit styles below