Fashion trends are not a bad thing.
Best Fall Fashion Trends Of 2020
Fall fashion is the time to step up your wardrobe. Look through your closet and see what pieces you need to sell, retire, or donate. Fall is also the perfect time to try some of the trends that were spotted on the runway. I know many of you are probably thinking what's the point of buying trends. Especially if they're not going to last. Well, its a good way to add a little new flavor to your current style.
The fashion trends for fall 2020 are actually really good. A few of them are throwbacks to the 80's and 90's. However, they're more modernized. These are pieces you'll be able to mix and match with what you already own.
When it comes to fall fashion trends of 2020, quite a few plus size brands have been doing a good job with producing them early. So, to make it easy to shop the fall trends for curvy girls, we rounded up the best places to shop them in plus size.
Below is a breakdown of some of the best fall fashion trends of 2020.
Top Fall Trends Of 2020 & Where To Shop Them In Plus Sizes
Metallic
As the adage goes, everything old is new again. Especially in fashion. This year designers like Christian Siriano are taking us back to the 80's with the metallic trend. From dresses and skirts to sweater, this is a trend we can get behind. 
If you're unsure how to pull off the metallic trend, try mixing one metallic piece with a casual garment in your closet. Throw a sweater on with a metallic skirt. Try a metallic sweater dress or go all out for a night out in a sexy statement making metallic dress like Candice Huffine above. If you really want to keep it simple, go for a pair of metallic shoes. 
Shop the metallic trend in plus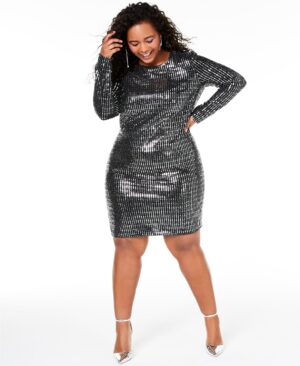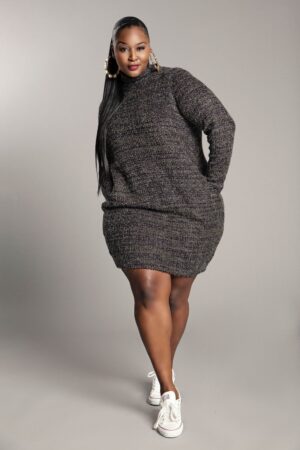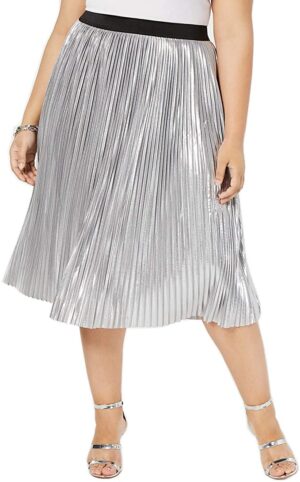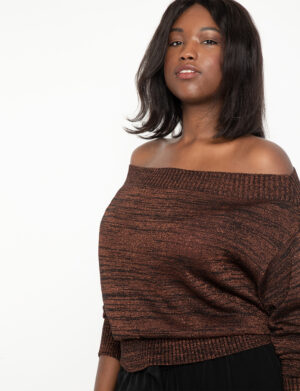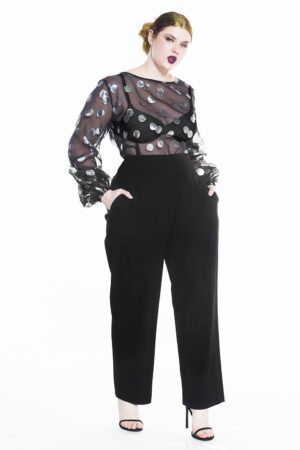 Punk/ Tartan Plaid
Designers like Monse were team plaid this season. Plaid is another trend that needs to be deemed a wardrobe staple. However, I get it. Sometimes you have to be in the mood for plaid. It seems like quite a few designers have been in the mood for it. 
You'll see a lot of tartan style plaid as well as more classic styles. I'm a fan of grunge plaid and will be incorporating a few pieces in my wardrobe this season. Checkout the plus size plaid options below.
Shop It In Plus Size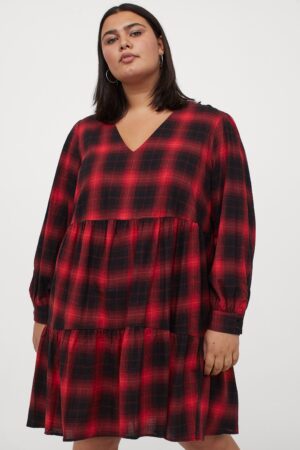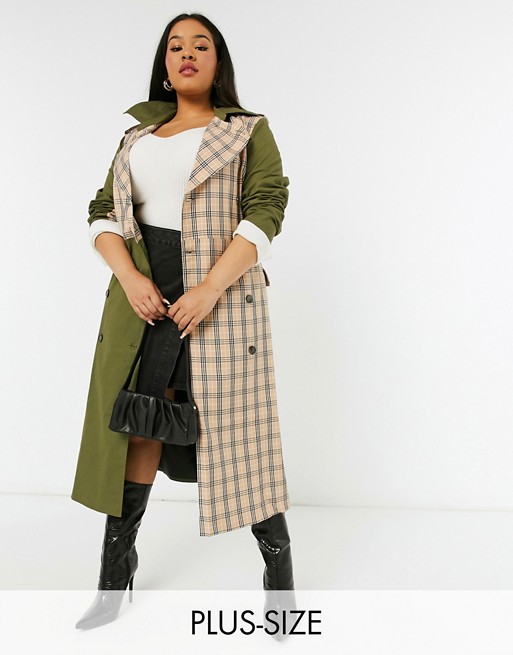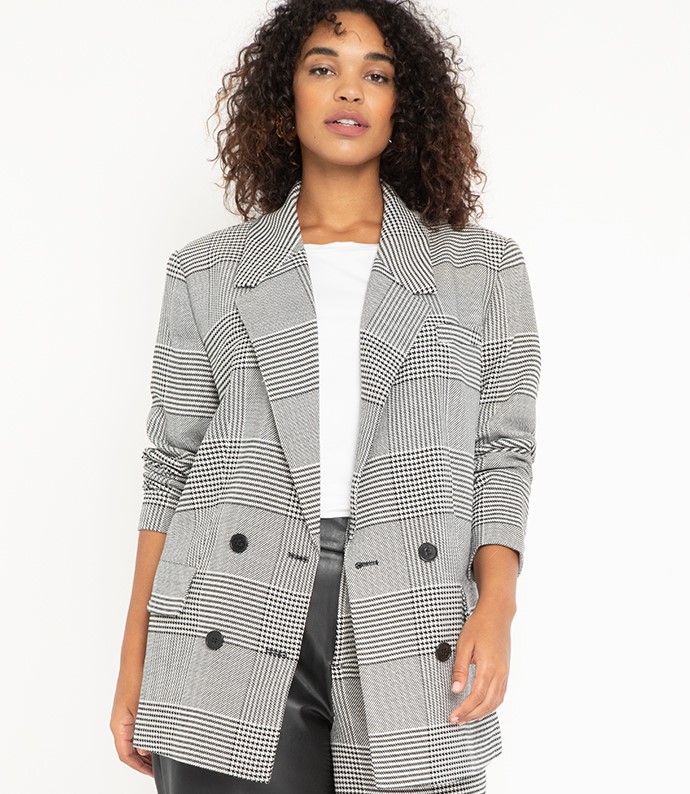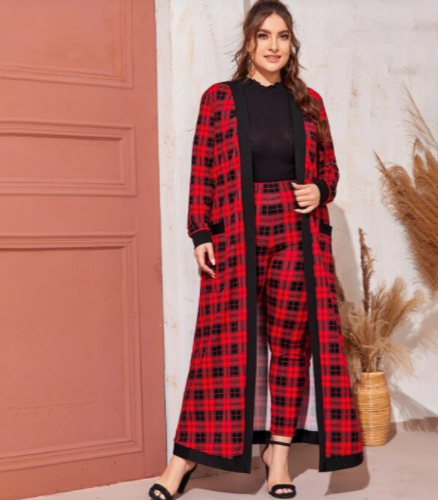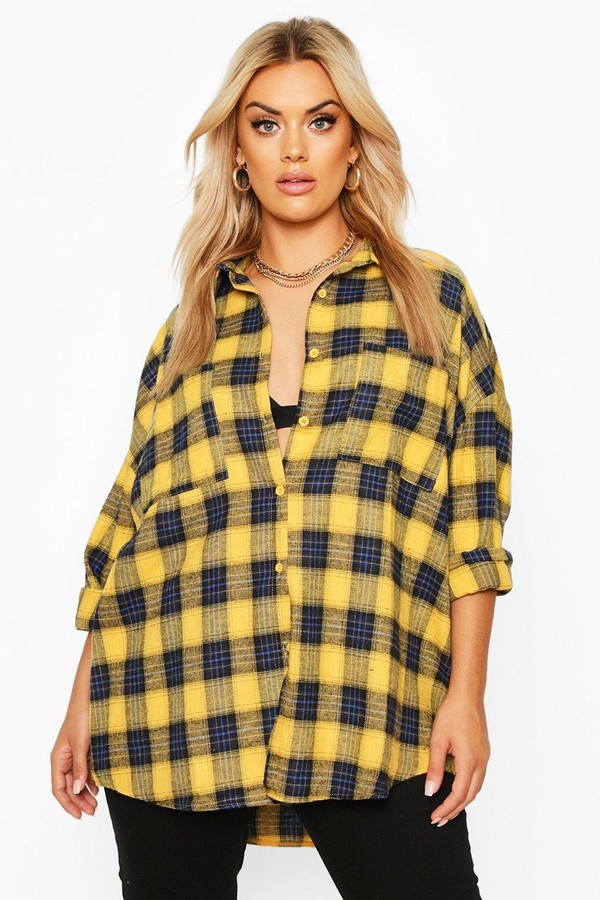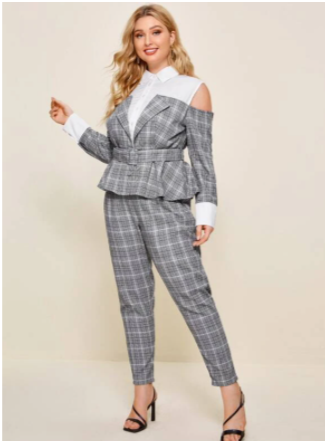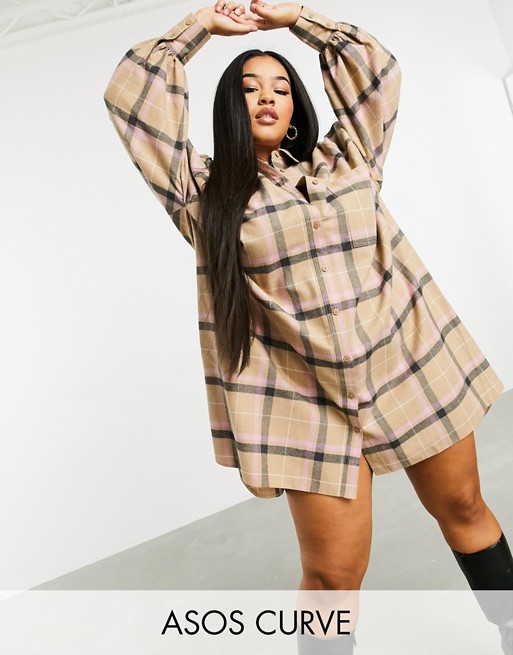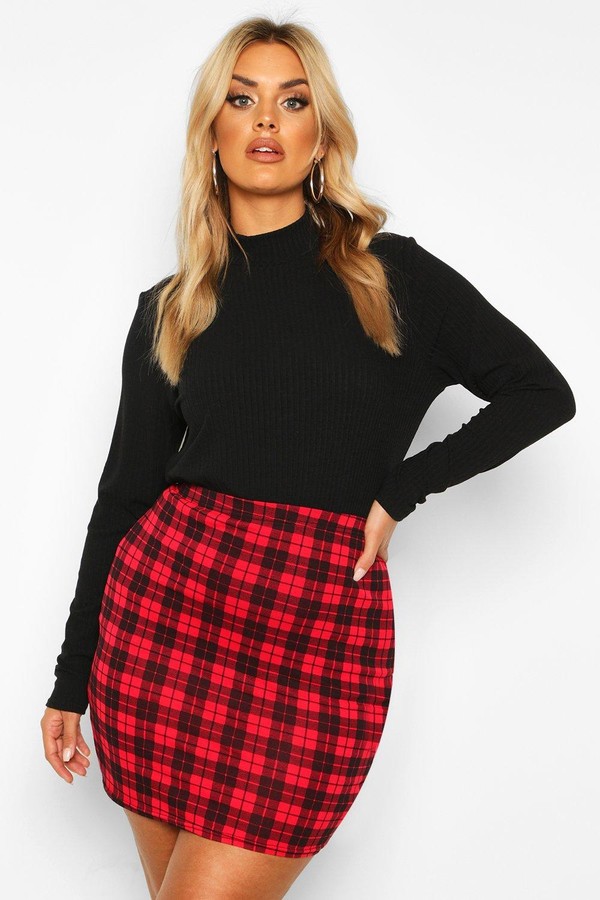 Fringe
From Prada to Bottega Veneta, fringe is a hot fall fashion trend for 2020. I'm so here for the fringe trend and wish it would stick around longer. Fringe hem bottoms are the best. So try a fringe hem skirt or pants for an easy look or go all out with a fringe dress.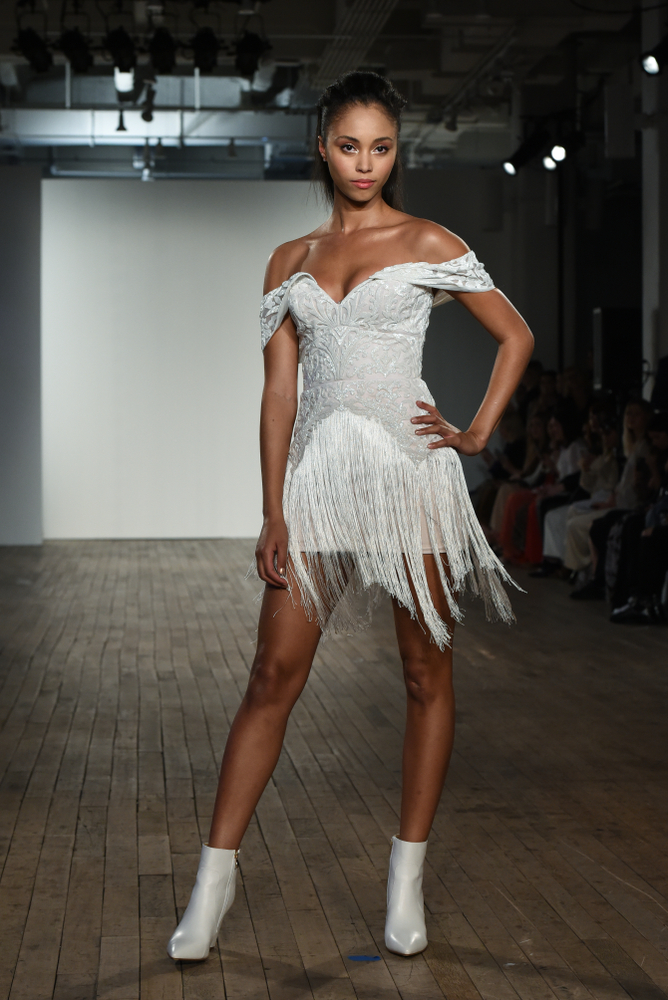 Get the fringe trend in plus size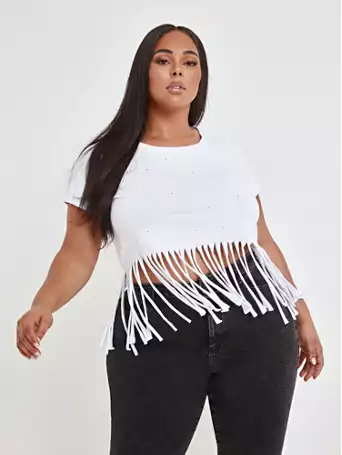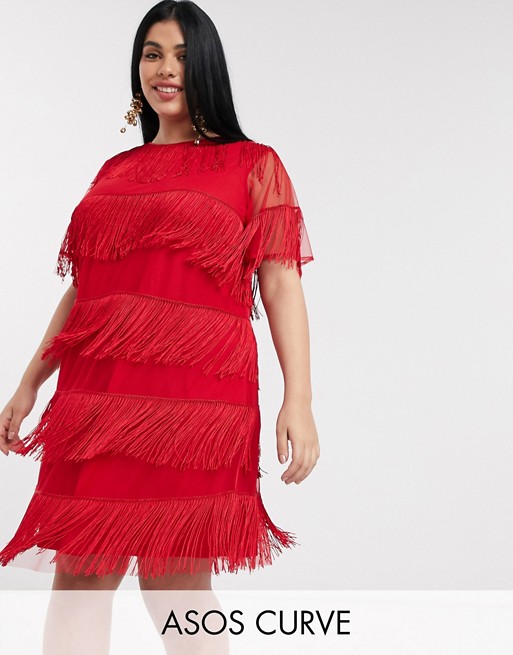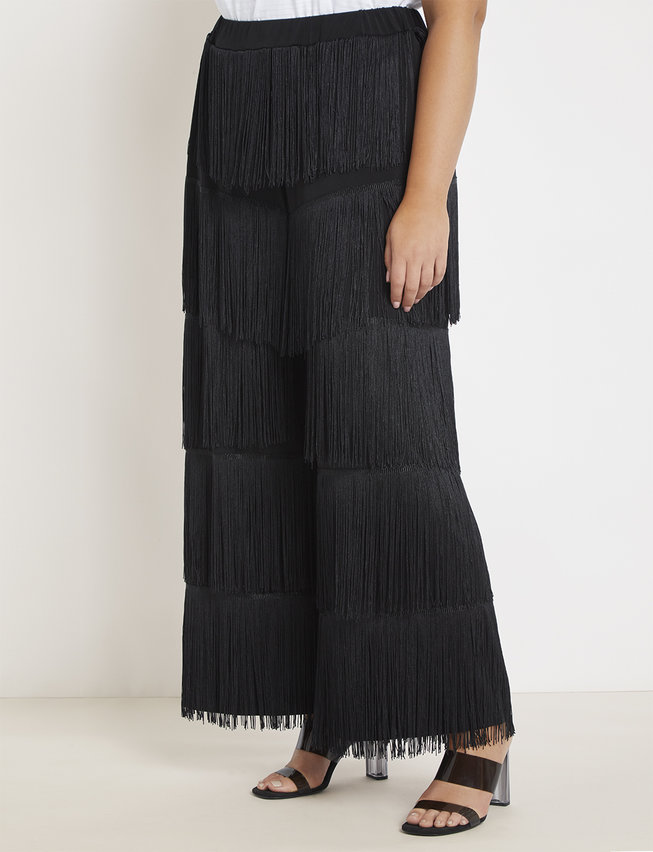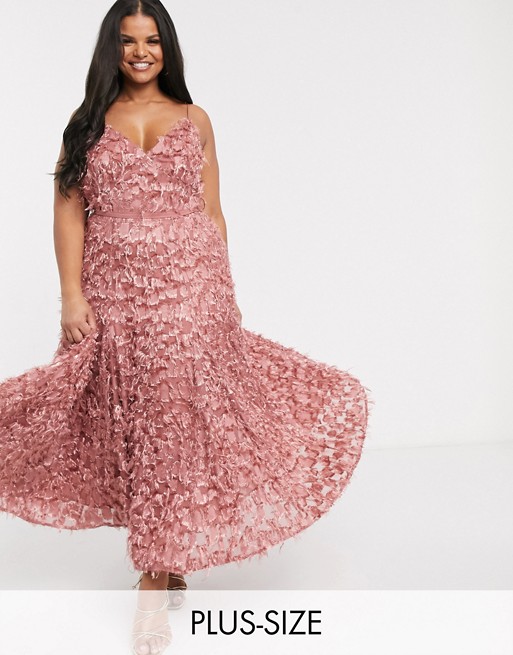 Shearling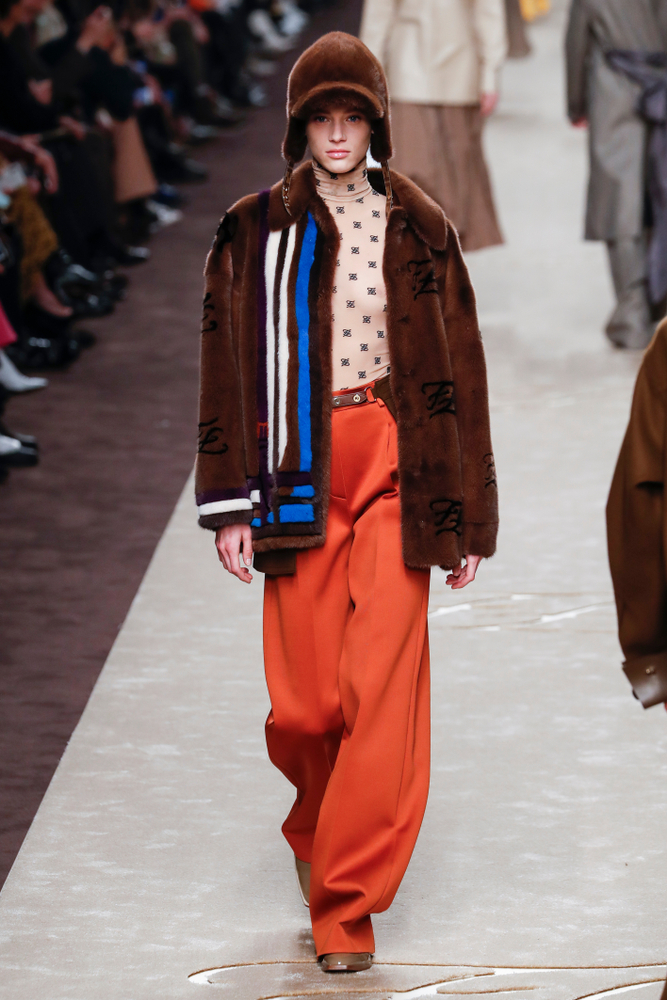 Shop Plus Size Shearling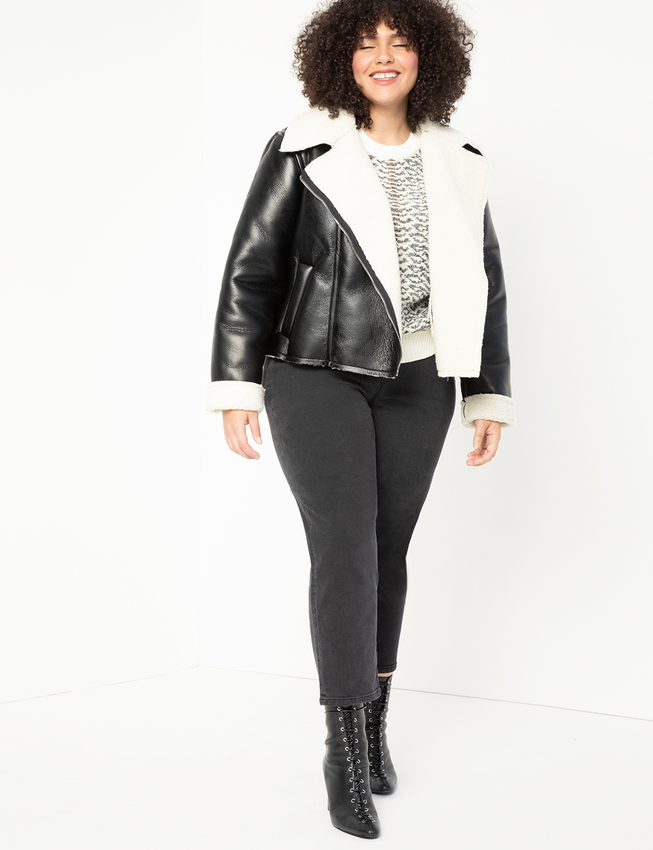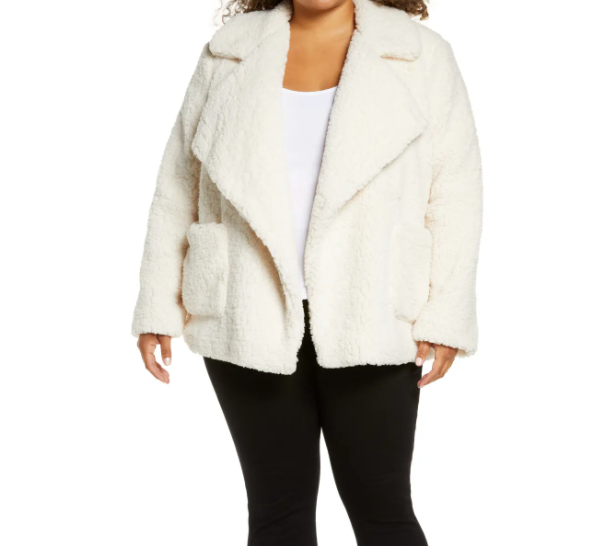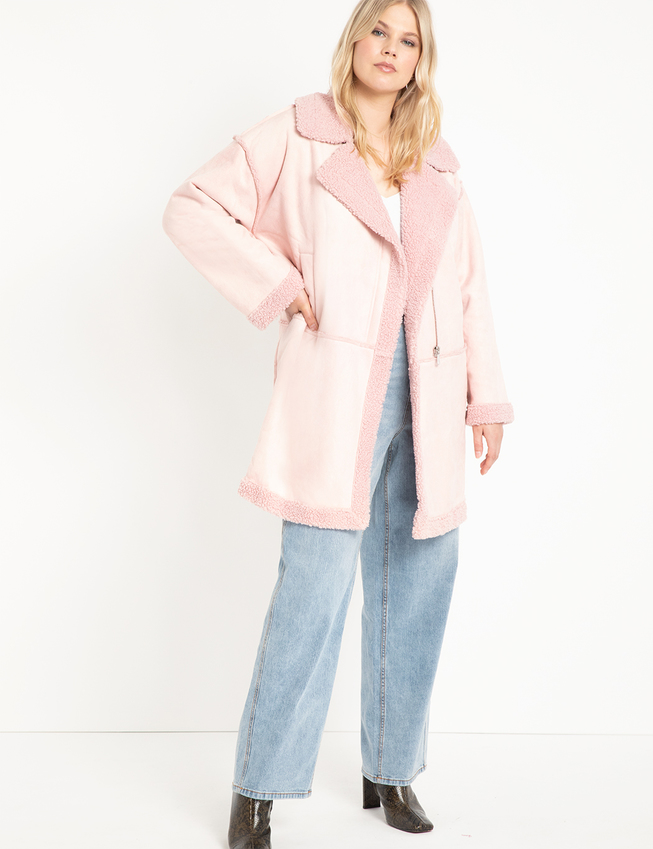 Capes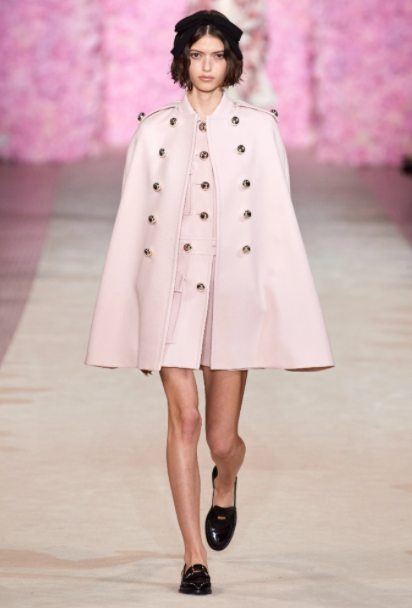 Get the cape look in plus size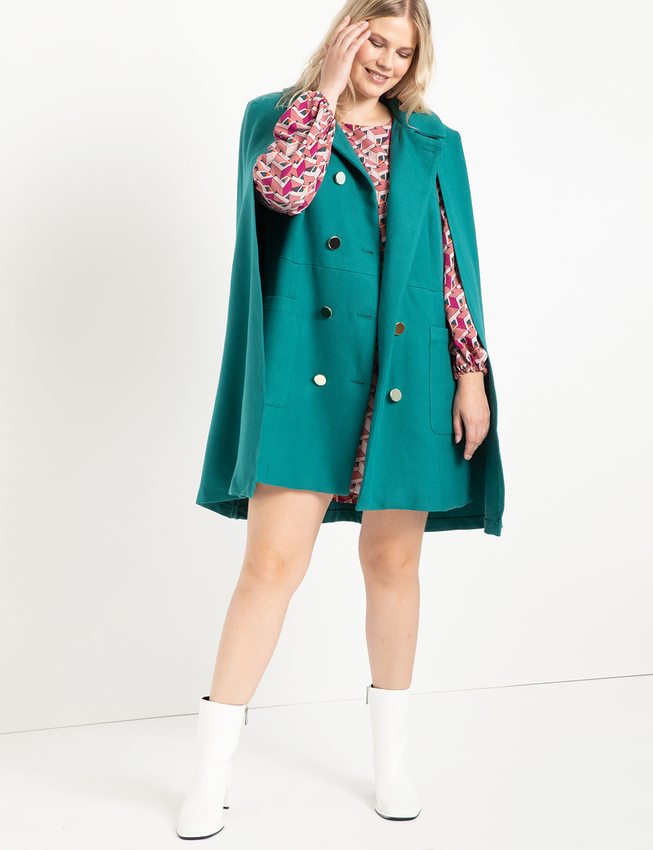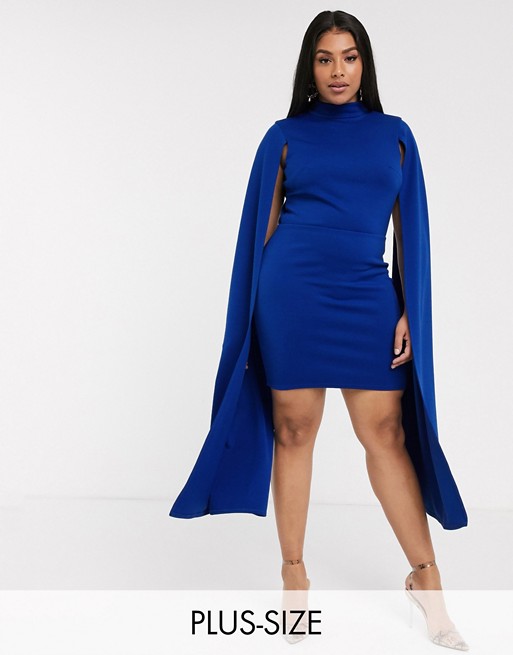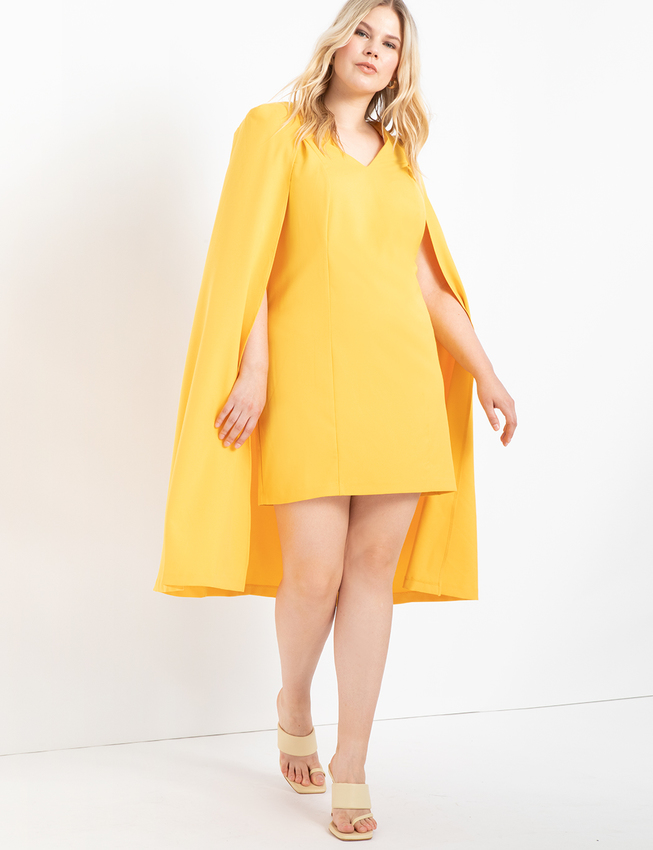 One Shoulder Necklines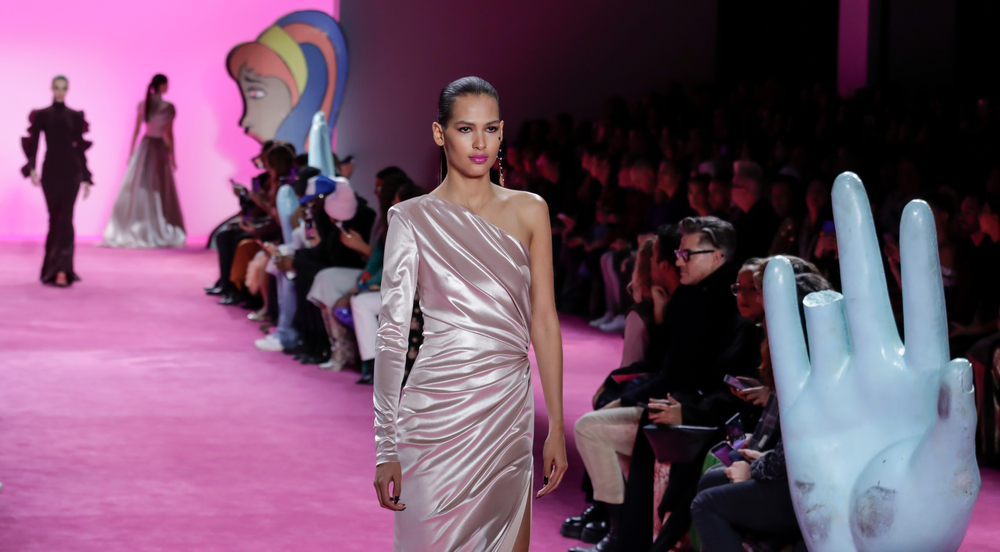 Checkout these one shoulder plus size dresses and tops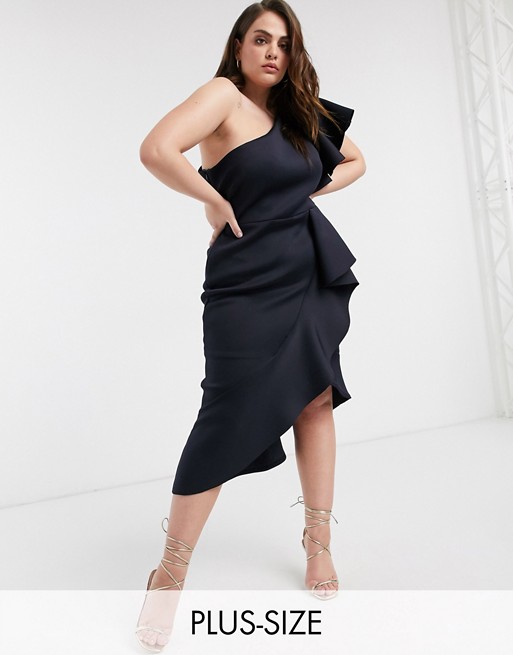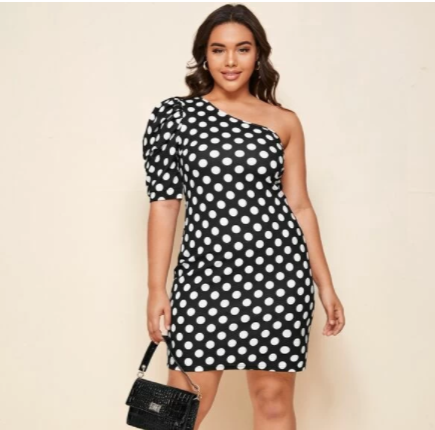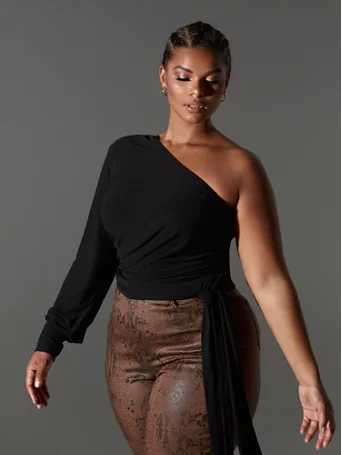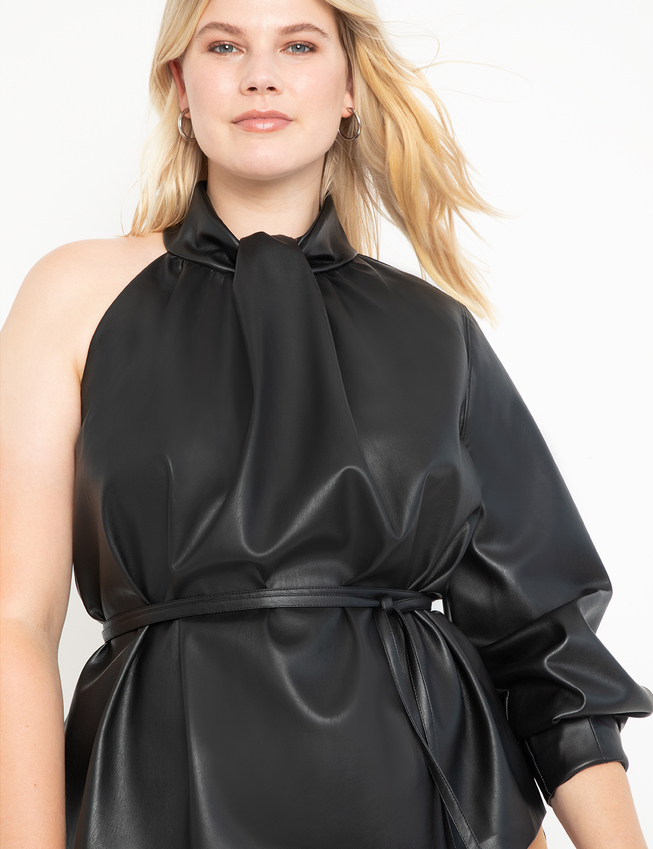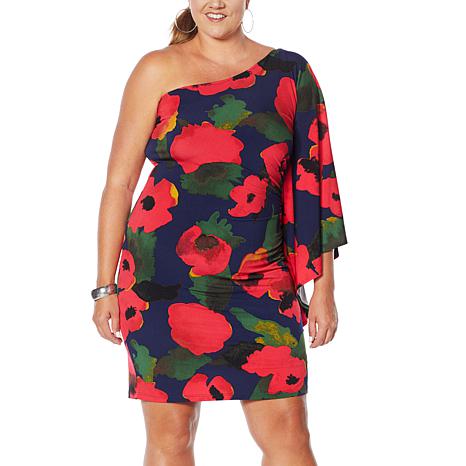 One Shoulder Jumpsuit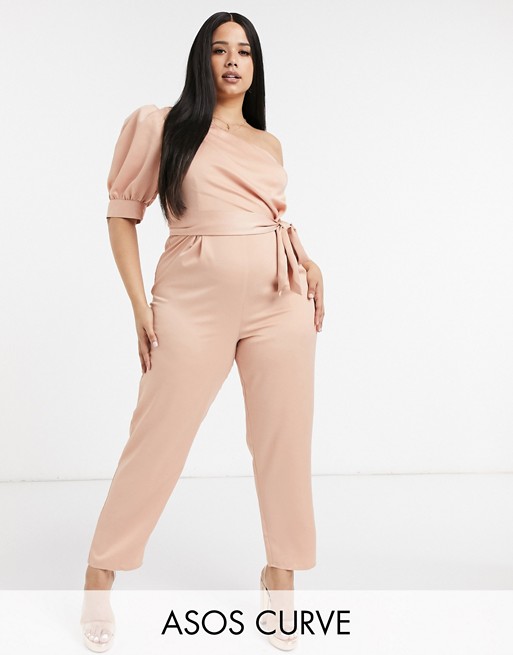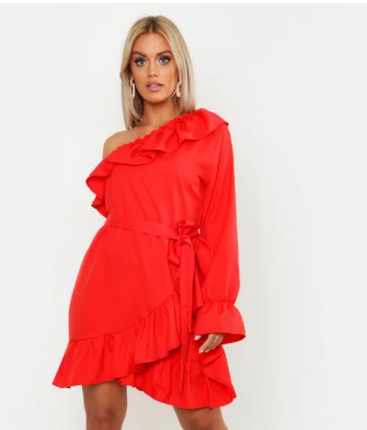 Colored Leather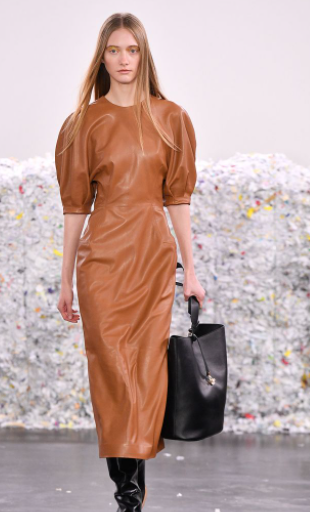 Below are a few colored leather options
Belted Faux Leather Coat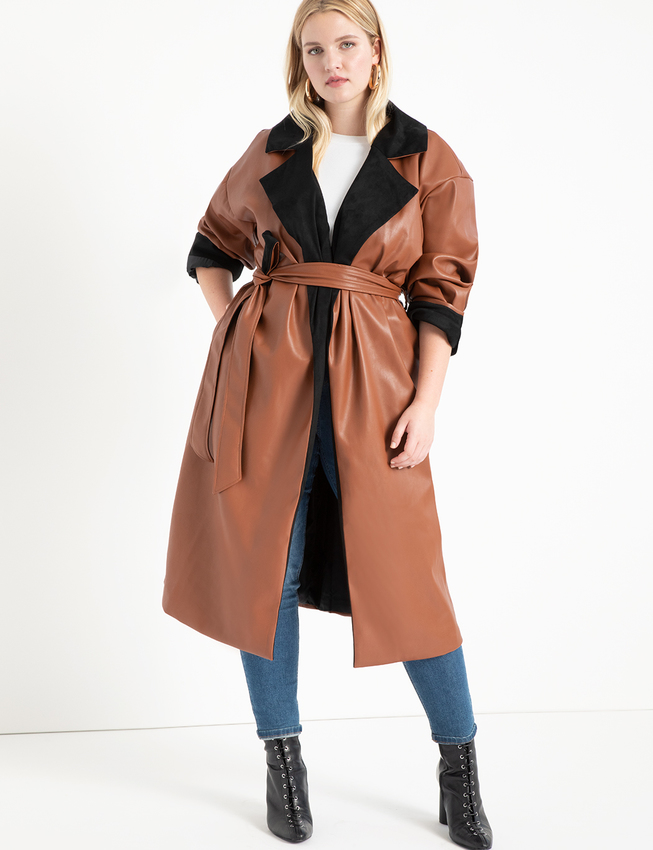 Anthropologie Plus Size Faux Leather Top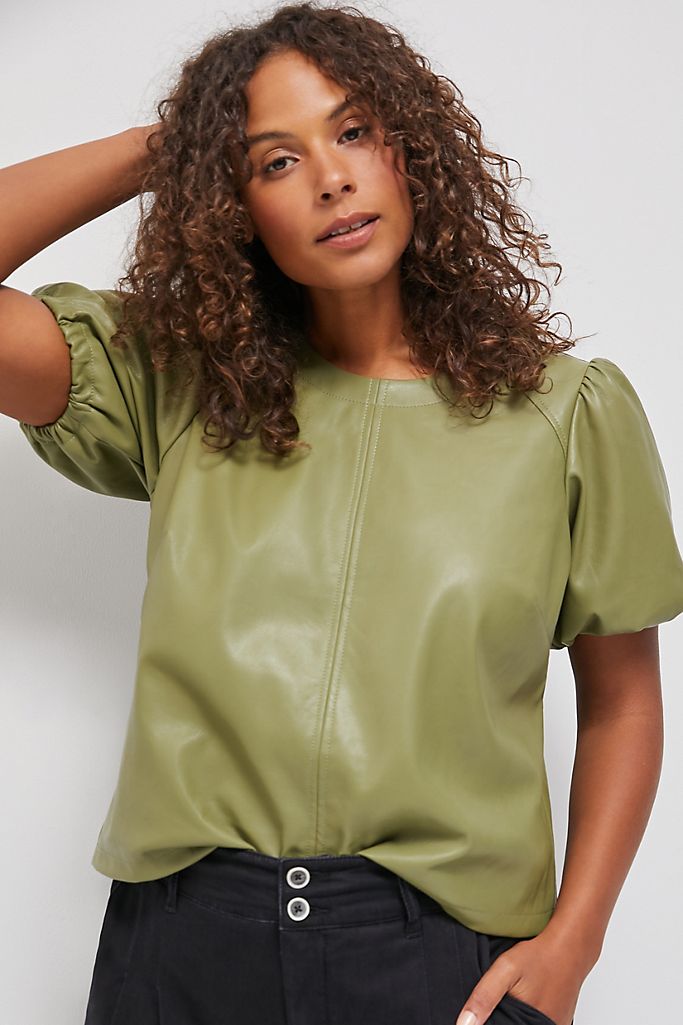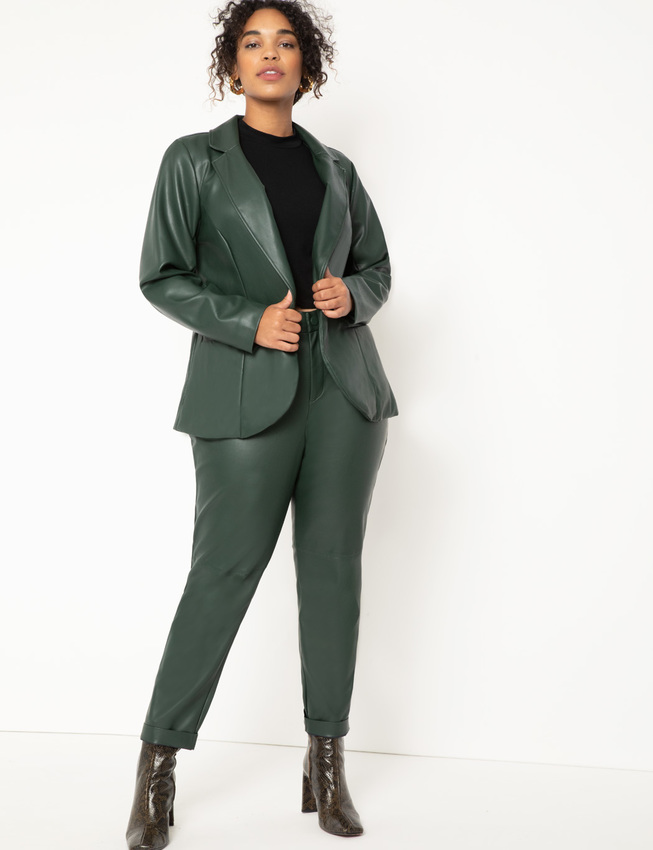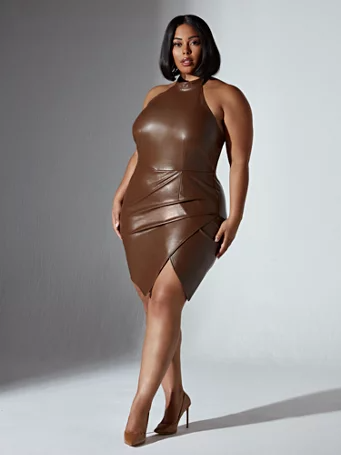 Which fall trend will you be wearing?
---
You May Like These Good Reads
New Eloquii & Walmart Affordable Collection
---
Like this article? Share the photo below on pinterest