Hey there curvy ladies,
Spring is in full swing. We just shared the hottest trends of the season in our last post (Read it HERE) and thought we would begin showing you how to wear some of the trends. A big trend for spring is gingham. Gingham is probably the most popular trend of the season for 2015. It's so refreshing and it just screams spring.
We thought it would be helpful if we gave you three different looks using 3 different gingham pieces. We show you a simple way to wear it casual with jeans, classic with a twist, and we show you how to take it up a notch by creating a trendy look.
Checkout the outfit ideas I came up with below:
CASUAL FRIDAY
Causal Friday doesn't have to be boring. Have some fun a gingham print shirt by pairing it with your favorite jeans and leopard print ballet flats. Ok, I can see your face. How does gingham match with leopard? Of course it does, you don't have to be traditional when pairing prints. Just think of leopard print as a neutral. This look is perfect for a casual dinner.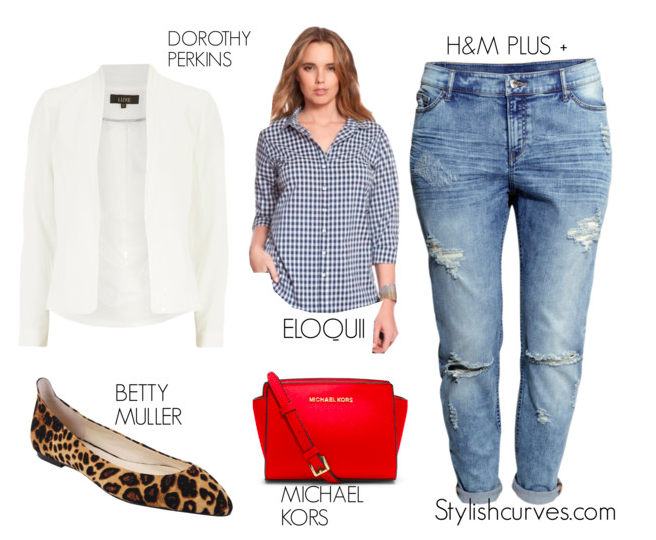 H&M + Girlfriend Jeans $49.95
Eloquii Stretch Perfect Gingham Shirt $74.90
Dorothy Perkins Luxe Ivory Structured Blazer $89
Metro Park Pedigree Bettye Muller Leopard Flats $119
Michael Kors Selma Miniature Messanger Bag $178
CLASSIC
Although its trending now, gingham is such a classic print that always finds in way back into fashion. Pair a gingham dress with your chic sandals and trench coat. This look is perfect for a networking event or meeting for work. The amazing thing about this print is you can add any color to give it a little pop.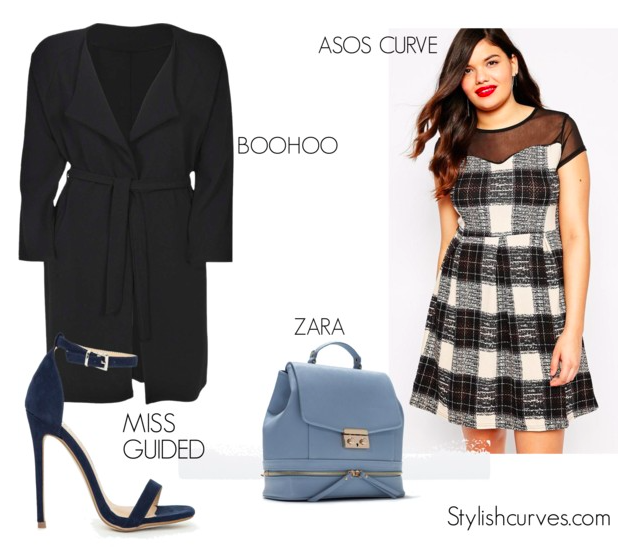 ASOS Curve Praslin Gingham Checked Skater Dress $54
 Miss Guided Barely There Heeled Sandals $50
Zara Ladylike Backpack $69.90
TRENDY
Wearing any kind of printed pants can be tricky. There is always that fear of looking like you have too much going on. The key to wearing a busy print is having a simple piece to take away from the print. Pairing your printed pants with a bright color jacket and a simple top is the the perfect trendy look. If your style is bold then try a pair of gingham printed pants with a stripe or floral top for a fashion forward look.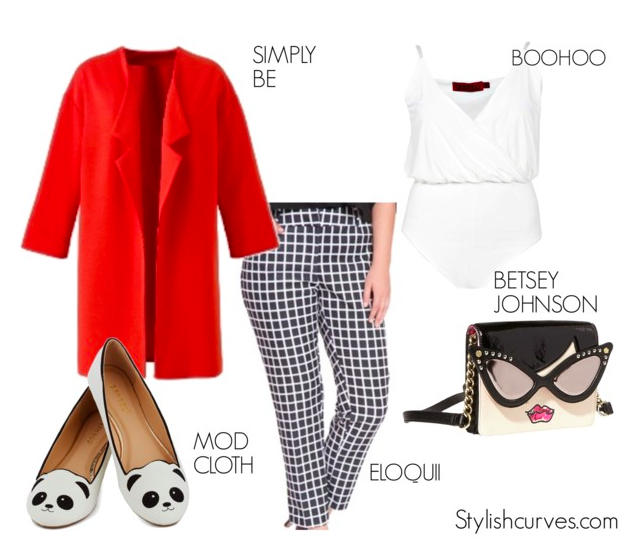 Betsey Johnson Kitchi Diva Crossbody Bag $88
Boohoo May Wrap Front Bodysuit $30
Eloquii Printed Katy Fitted Pant $89
Simply Be Longline Jacket $99.95
Mod Cloth Stroke of Genus Flat in White $34.99
Which look is your favorite?
Happy spring ladies. Don't forget fashion is fun!