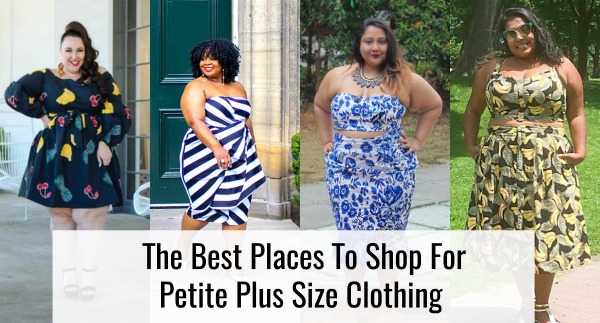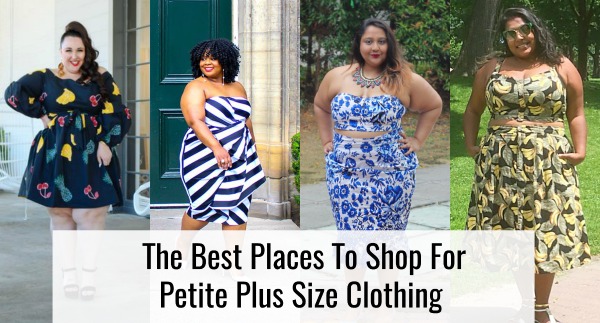 Looking for petite plus size clothing? You've come to the right place. Today we are listing some of the best places to shop for plus size petite clothes. Shopping and dressing a petite frame can be challenging especially when you're plus size. Some petite plus size women have trouble finding clothes that fit them properly without always having to take a trip to the tailor.
How Do You Know If  You're Petite
People think being petite has to do with weight. Being petite has more to do with height. The average american woman is considered petite if she is shorter than 5'4". Which is why petite clothing has a different inseam length than a woman who is 5'5" and above.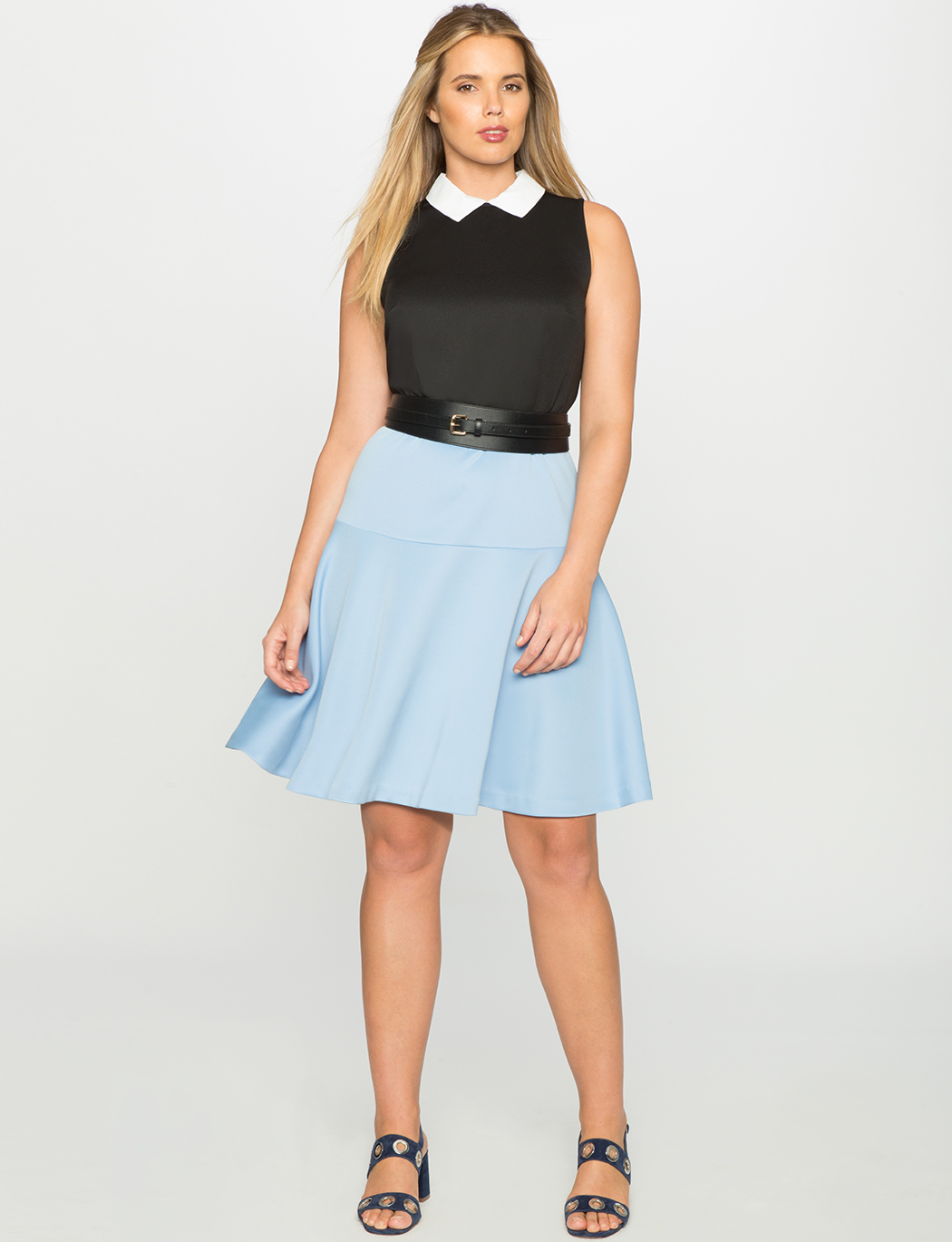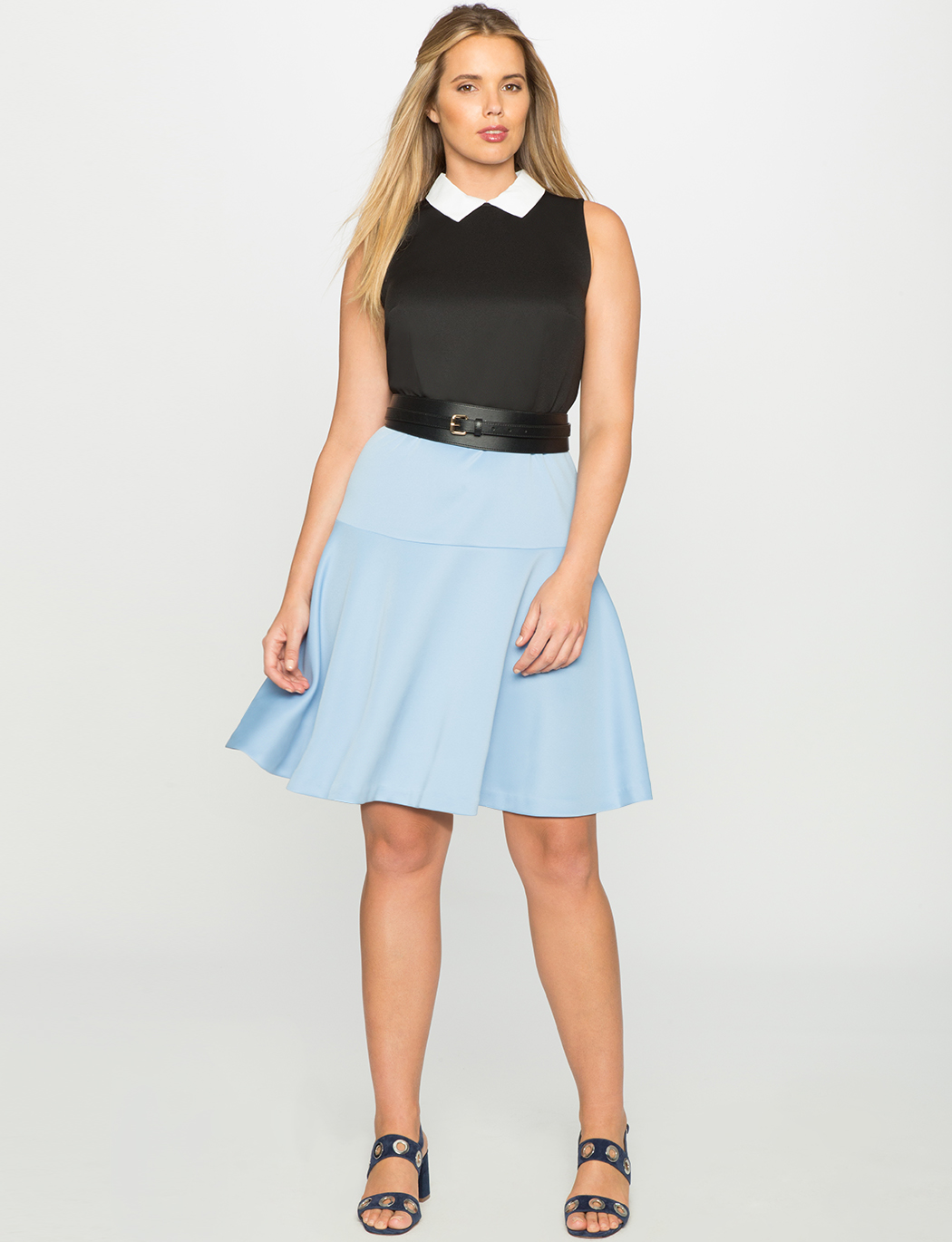 Although shopping for trendy plus size petite clothing is a challenge, there are more options for petite plus size women now than ever before. We often get asked where are the best places to shop for plus size petite women. That's why we are breaking them down for you. In addition, we enlisted the help of some of our favorite plus size petite fashion bloggers to share their style tips and fave places they shop at for their petite frame.
Where To Shop For Petite Clothing For Plus Size Women
Below is our list of  plus size online retailers that offer petite clothing. If we are missing a store, please feel free to leave a comment and let us know other places for petite plus size women to shop.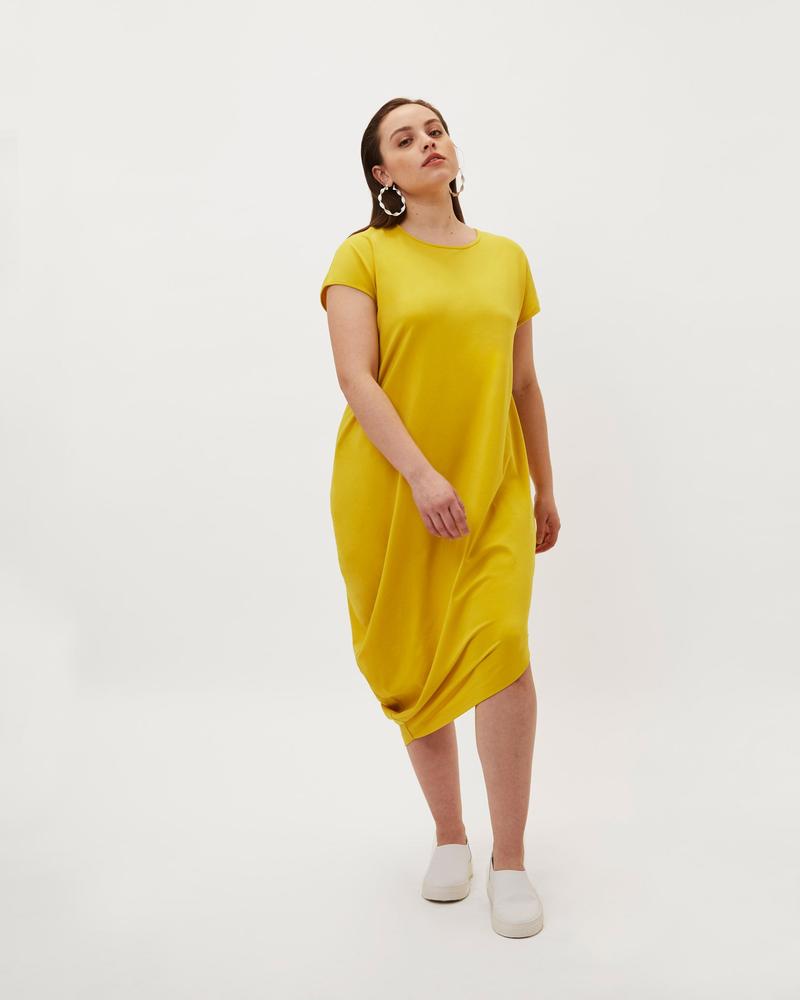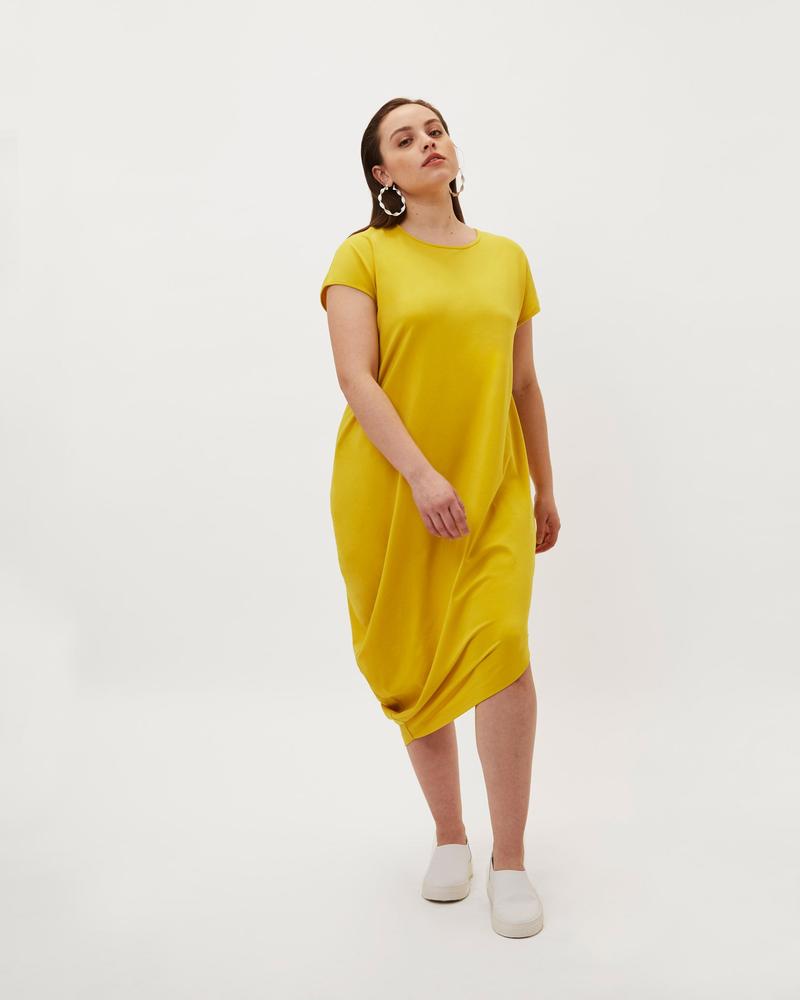 Universal Standard-This brand gives us sophisticated American Apparel vibes. If you're looking for quality and stylish basics, then you'll love them. They have a full blown petite category on their site. Also, they feature petite plus size models. You'll find everything from dresses and tops to jeans and skirts. Sizes rage from 6-32. They also offer some pretty cute and trendy petite plus size dresses.
Talbots-Don't sleep on this classic brand. If you're looking for well fitted work clothes, then this is the perfect spot to check out. Talbots petite plus sizes range in sizes 14WP-22WP.  Their clothes are tailored for full figured women from 4'11"-5'4". Here you'll find trousers, button down shirts, and girly dresses. You'll even find cute jeans. They have a nice selection of petite plus size pants and jeans.
Lane Bryant-Recently Lane Bryant upgraded their petite collection. Their motto is "We go beyond inseams and rises. We cut and tailor every piece exclusively for your proportions. (Say buh-bye to your tailor.) Their petite sizes run from 12-28. You'll find a medley on trendy and classic pieces like jumpsuits, blazers, and cute tops. Oh, and the denim selection is on point too.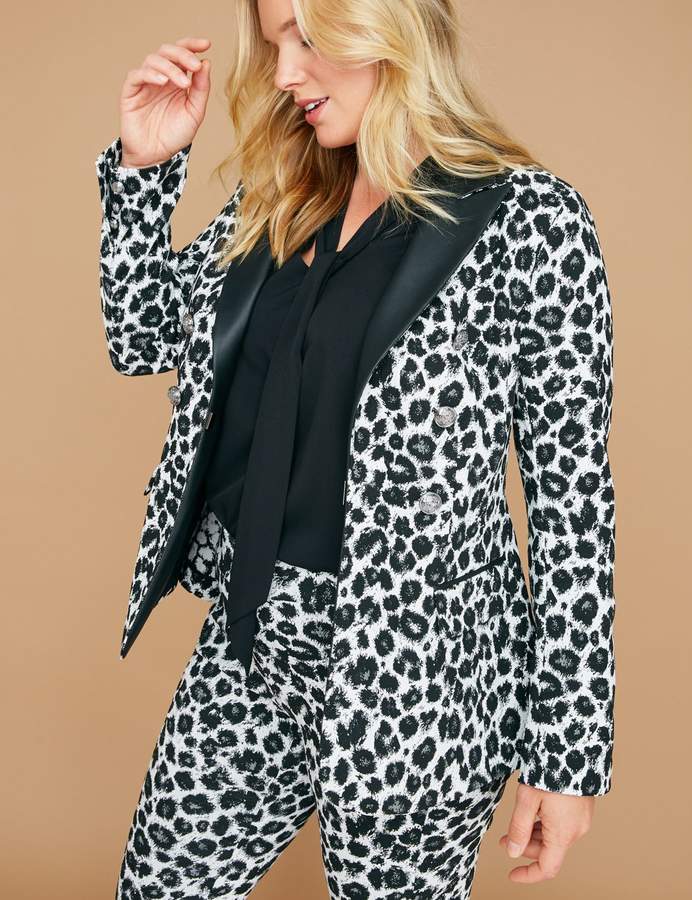 Eloquii-Last year Eloquii launched a full blown plus size and petite collection that was designed exclusively for women who are 5'4" and under.
Macy's-Department stores like Macy's have their own petite plus size section. Here you will be able to shop many of Macy's popular brand names like Alfani and I.N.C.
Eshakti-They don't have a typical plus size petite section but you can customize your clothing by putting in your exact measurements. It's like having a tailor at your finger tips.
JCPenney– If you're looking for affordable clothing then you may want to give JCP a glance. Their petite plus size clothing goes up to a size 24. However, most of the petite plus clothing stops at a size 20.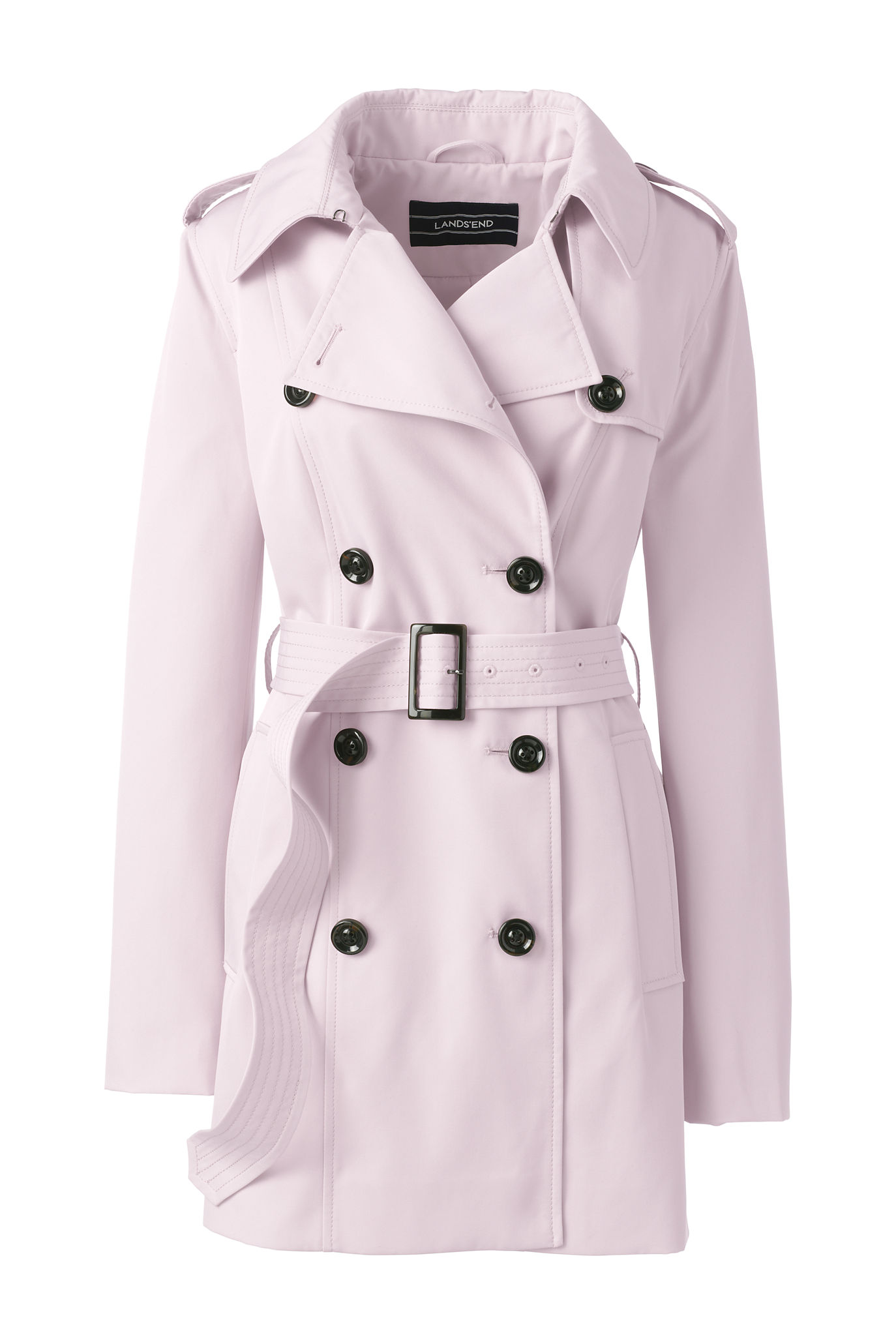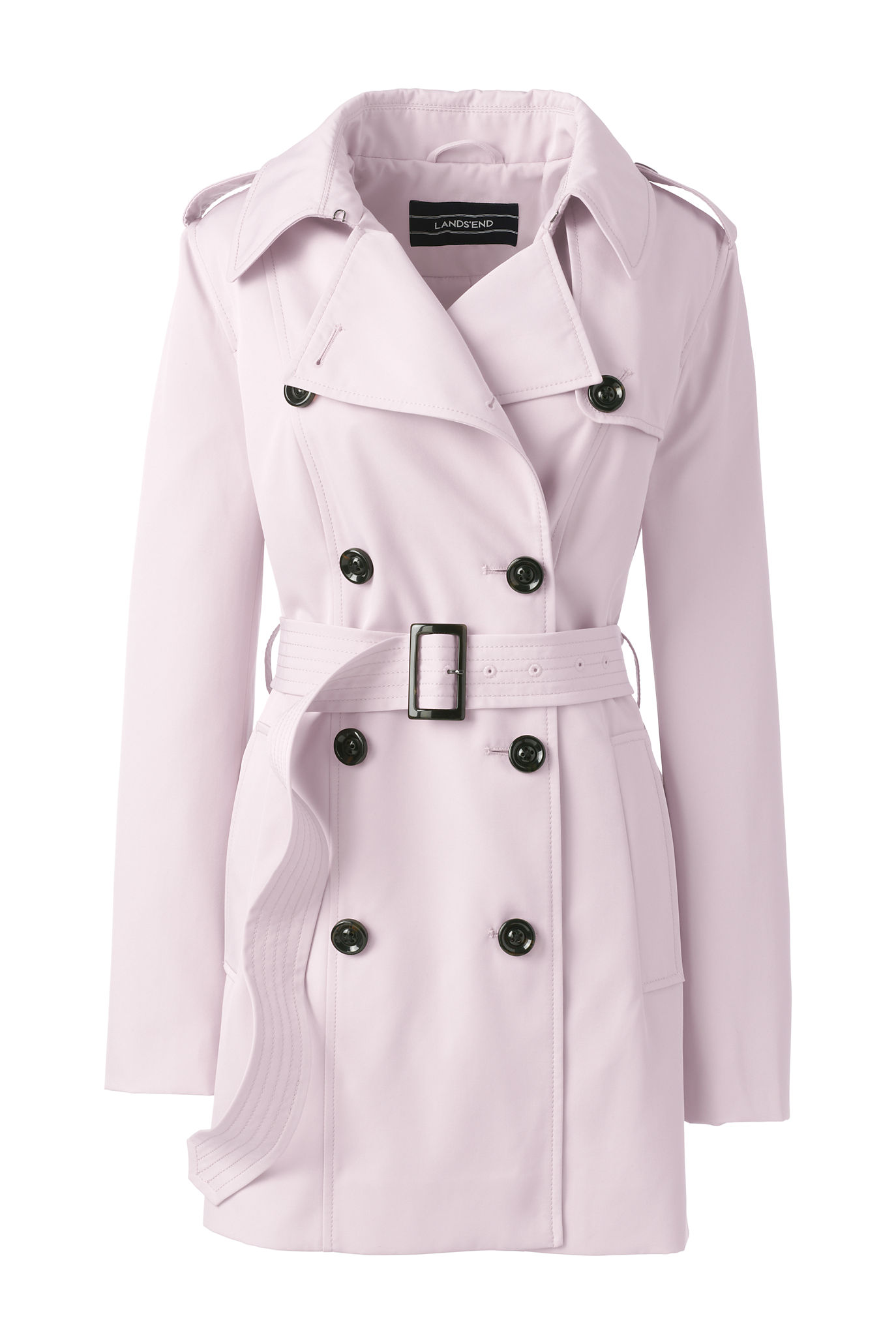 Lands End– You'll find a nice selection of coats, jackets, and basic long sleeve tees.
Full Beauty-They offer a wide range of petite plus size dresses, jeans, tops, and skirts.
Cato Fashions-Not a HUGE selection but a small assortment of petite plus size bottoms and jumpsuits.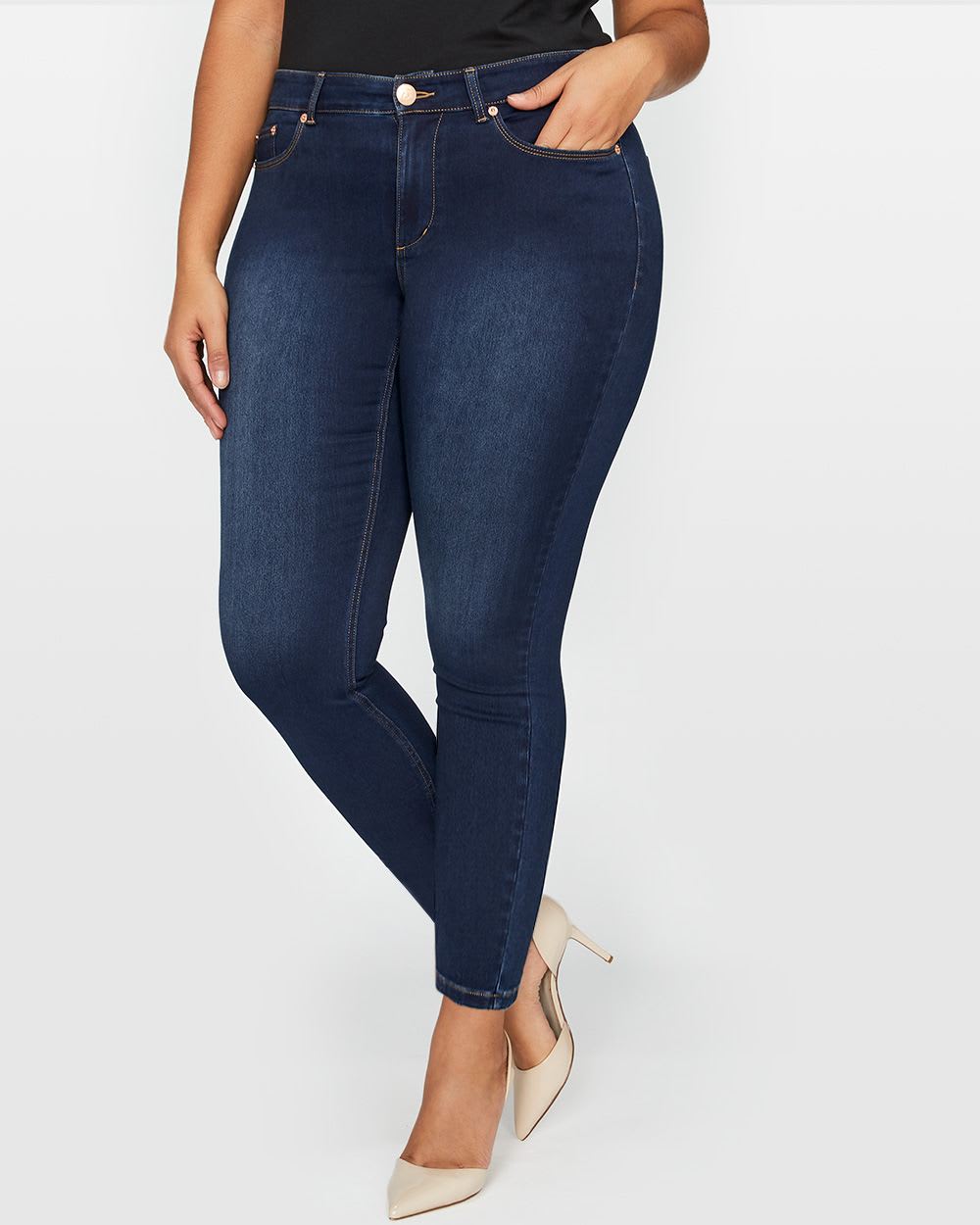 Catherines– This old school brand has a slew of petite plus size separates for sizes 0X-5X.
Avenue– They have a healthy selection of petite plus size jeans for sizes 14-26.
Addition Elle-This UK based brand is another good spot for trendy plus size jeans. Unfortunately that's all they offer in petites.
---
Real petite plus size women share their tips and fave places to shop
---
ALYSSE from Ready To Stare
Height: 5'1"
Instagram: Ready To Stare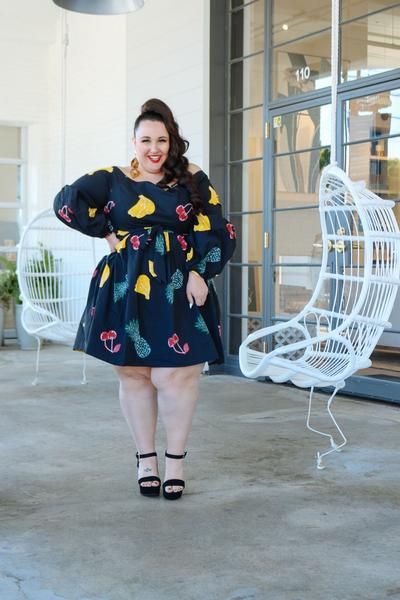 Favorite places to shop: "Shopping for plus size petites can be difficult. Often times, it seems like retailers either assume you're one or the other. I am 5'1" so finding pants that are the right length without tailoring is hard and some items just don't look right with tailoring. If you're looking for dresses, formal wear, jumpsuits or anything you can easily customize for your height, I highly suggest eShakti! For plus size petite jeans, I have three favorites: Lane Bryant, Talbots and Torrid. To my knowledge, Torrid is the only retailer to offer a length of extra short for their pants which is a game changer!"
---
Gail from Fab Four Fashion
Height: 5'2"
Instagram: mizwoochic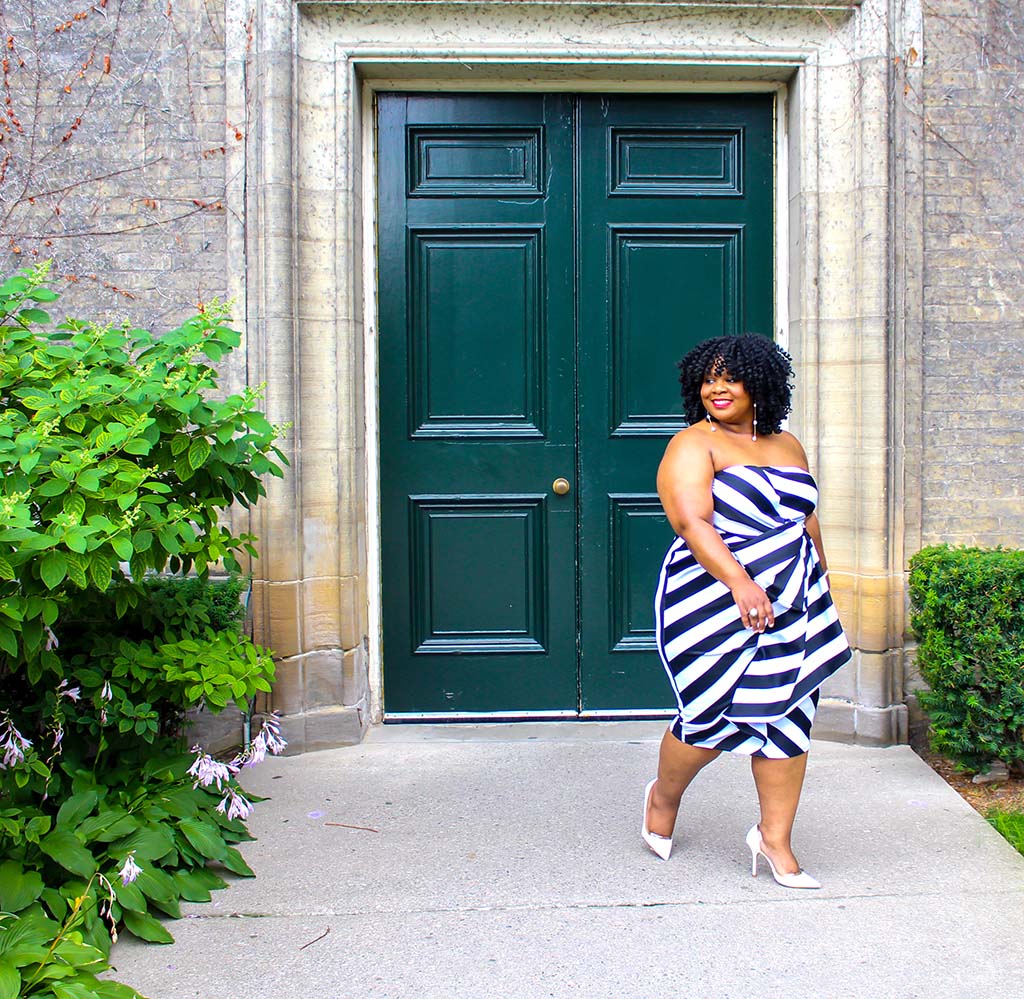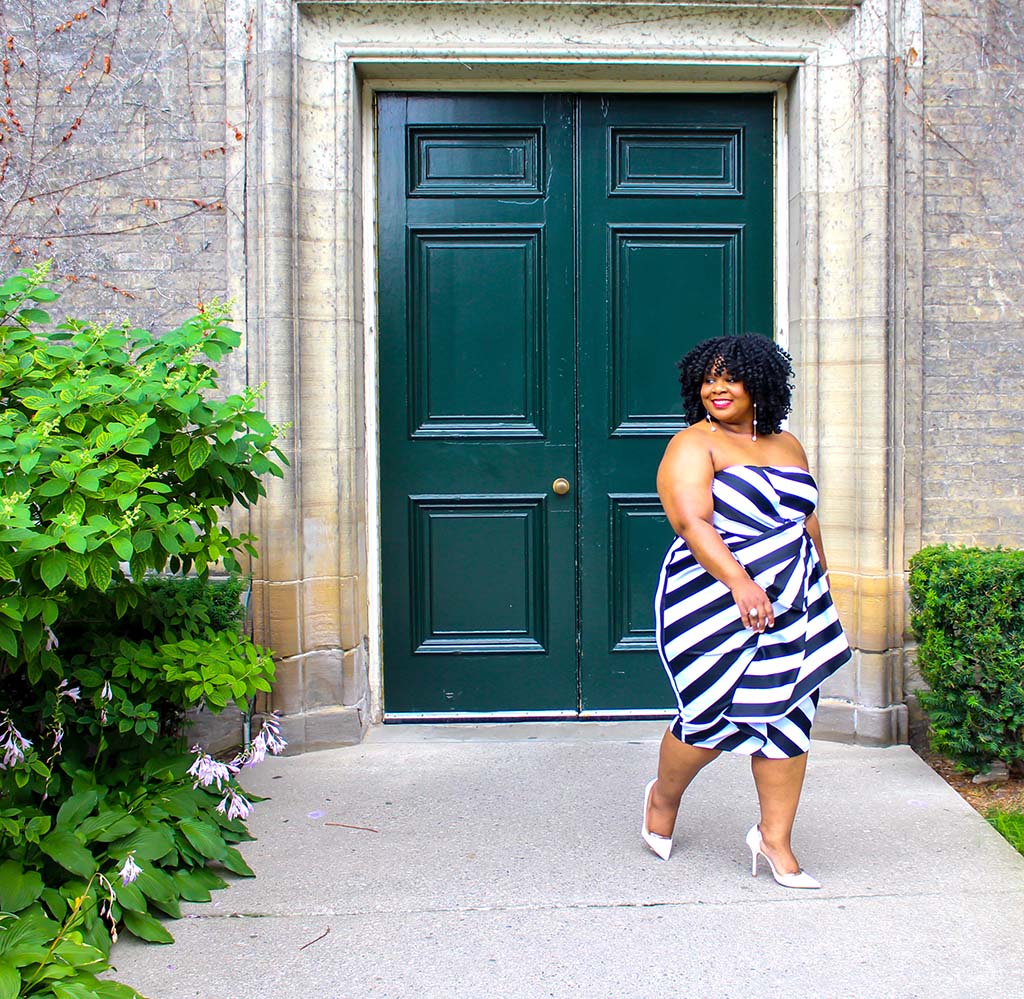 Favorite Places To Shop: "My two go to spots are eShakti and Forever 21 Plus and if I can squeeze in a third it would be Eloquii.  I especially love eShakti because of all the customization options they offer.  So, no matter what I order, I'm assured that the item I want will fit."
Style Tip: "My fashion tip would be to find a great tailor.  There are times when I absolutely fall in love a jumpsuit or a pair of pants that are too long but I bite the bullet and buy it knowing that I can take my beloved item to my trusted tailor and she will work her magic to make it fit me perfectly."
---
Aarti Olivia Dubey from Curves Become Her
Height: 5'2"
Instagram: CurvesBecomeHer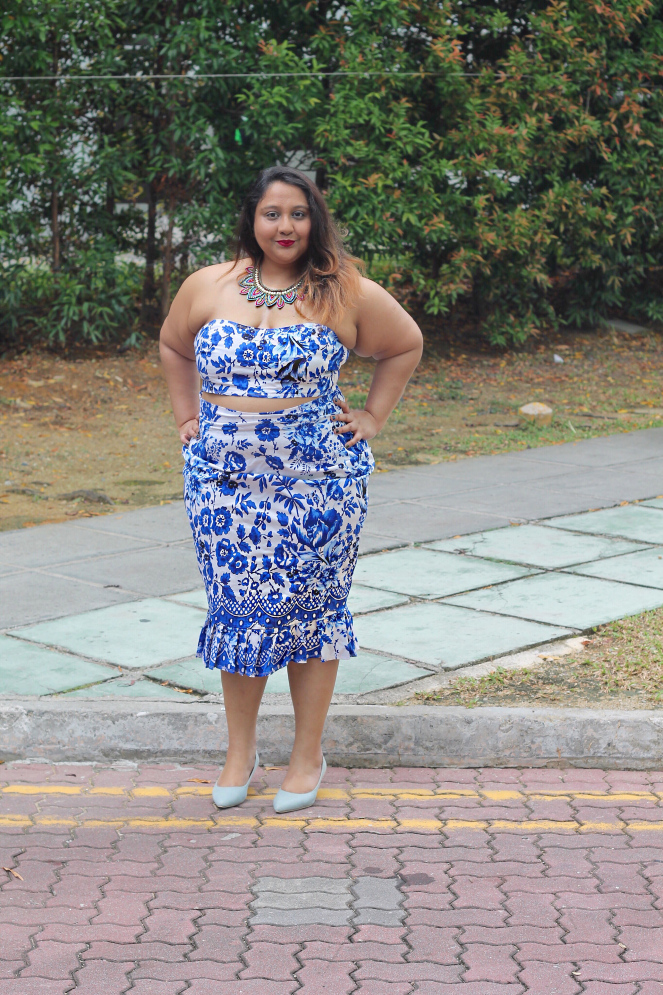 Favorite places to shop: "My two favorite places to shop are Rebdolls and ASOS Curve."
Style Tip: "My style tip would be not to be afraid of maxi dresses or maxi skirts and to style them with fun accessories, crop tops, or kimono blouses."
---
Irene from Petite Plus Meow
Height: 5'2"
Instagram: Petite Plus,Meow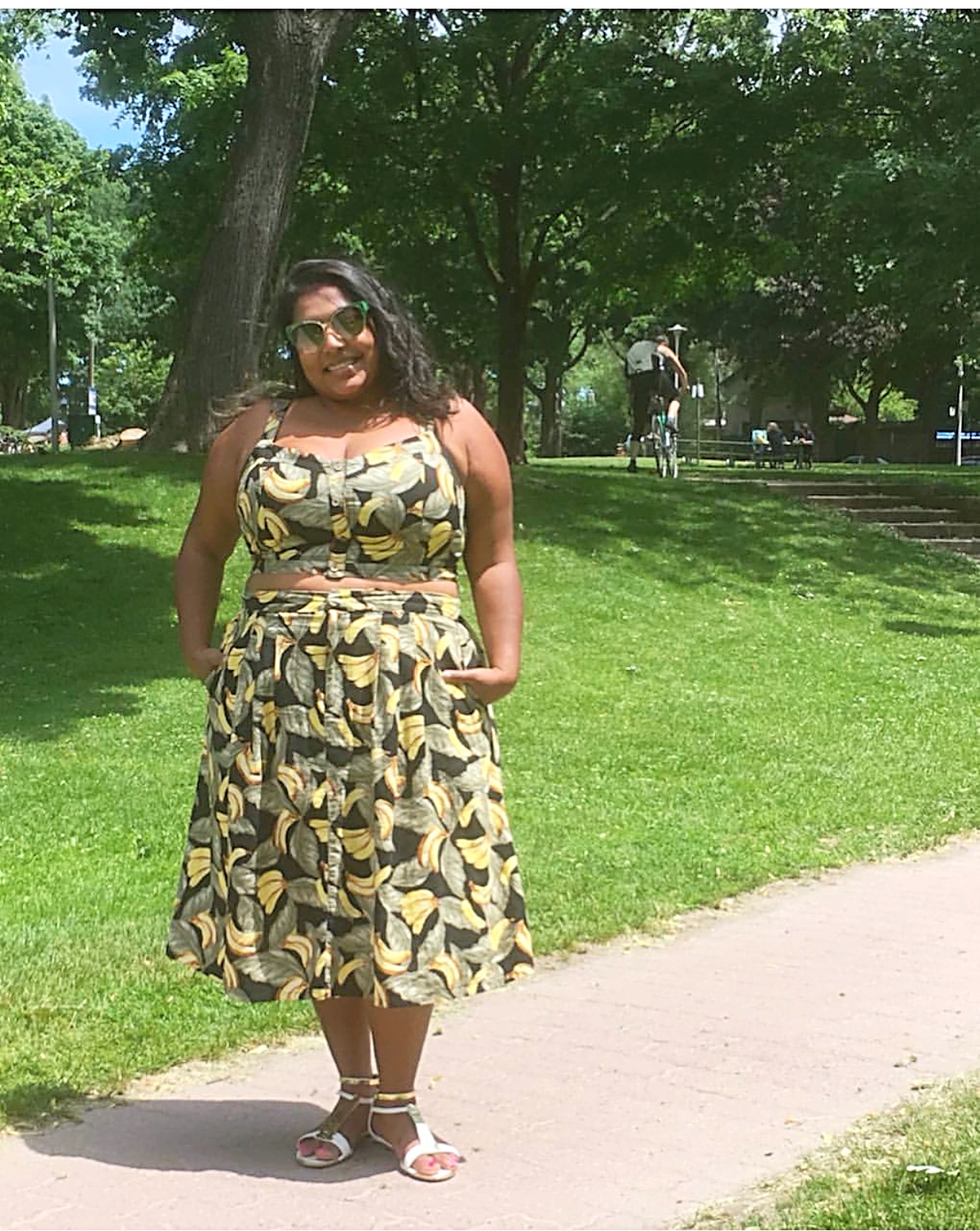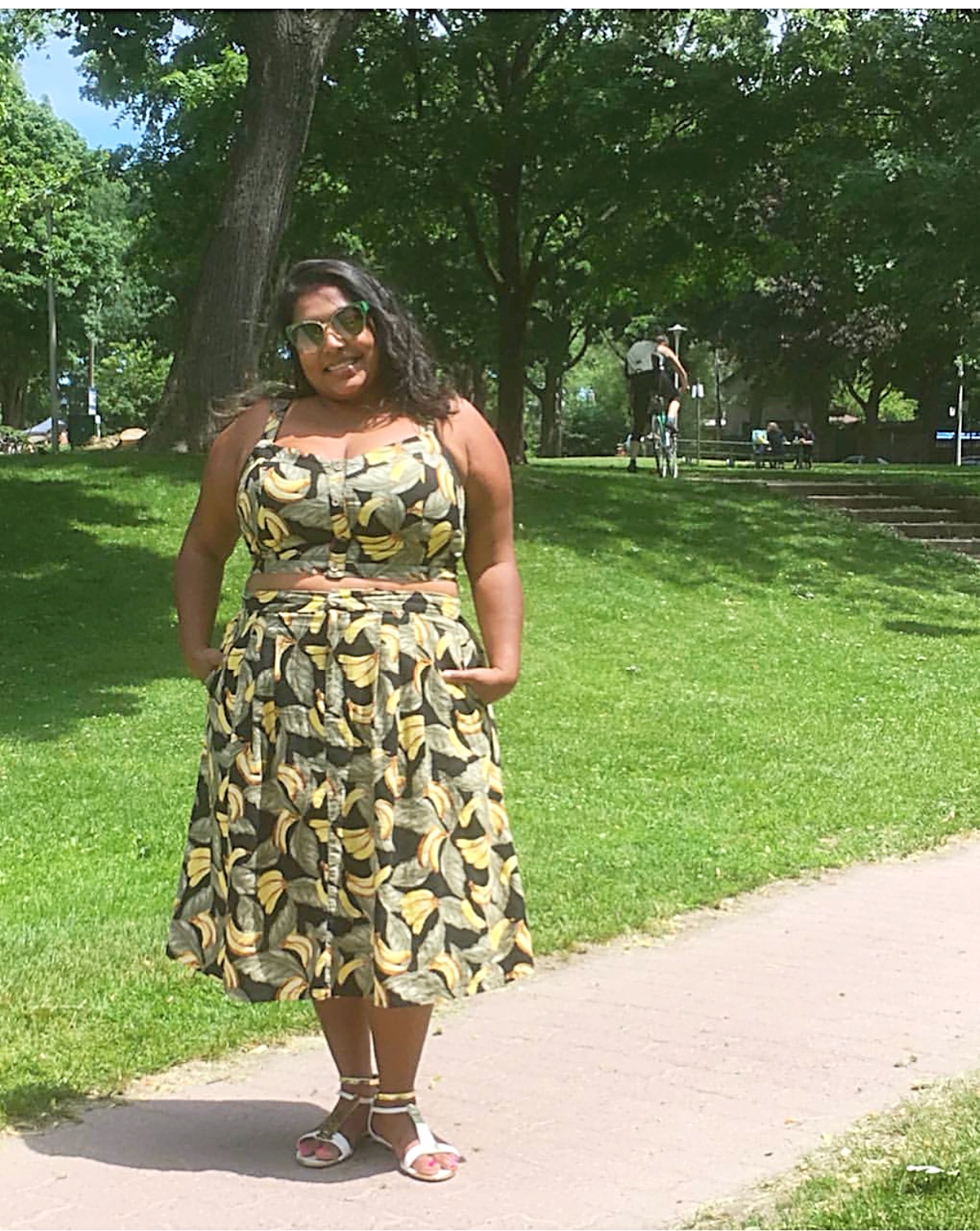 Favorite Places To Shop: When it comes to shops, Forever 21+ has some really nice pieces that fit fuller figures that don't require shortening. Jumpsuits included. Win!"
Style Tip: Shop your closet!!! It's the 90's again! There are bound to be gems buried in the back of your closet that still fit and can totally be brought back to life and be on trend right now. Hello, plaid shirt tied around waist over denim shorts."
"Here's how I see it. If you were to die right now, what you're currently wearing will become your ghost outfit for the rest of time. So put on something that makes you feel like a million bucks (even if it didn't cost that much), and strut down the street like its your runway bebe!!!"
---
---
If you like this article and follow us on Pinterest, please feel free to share.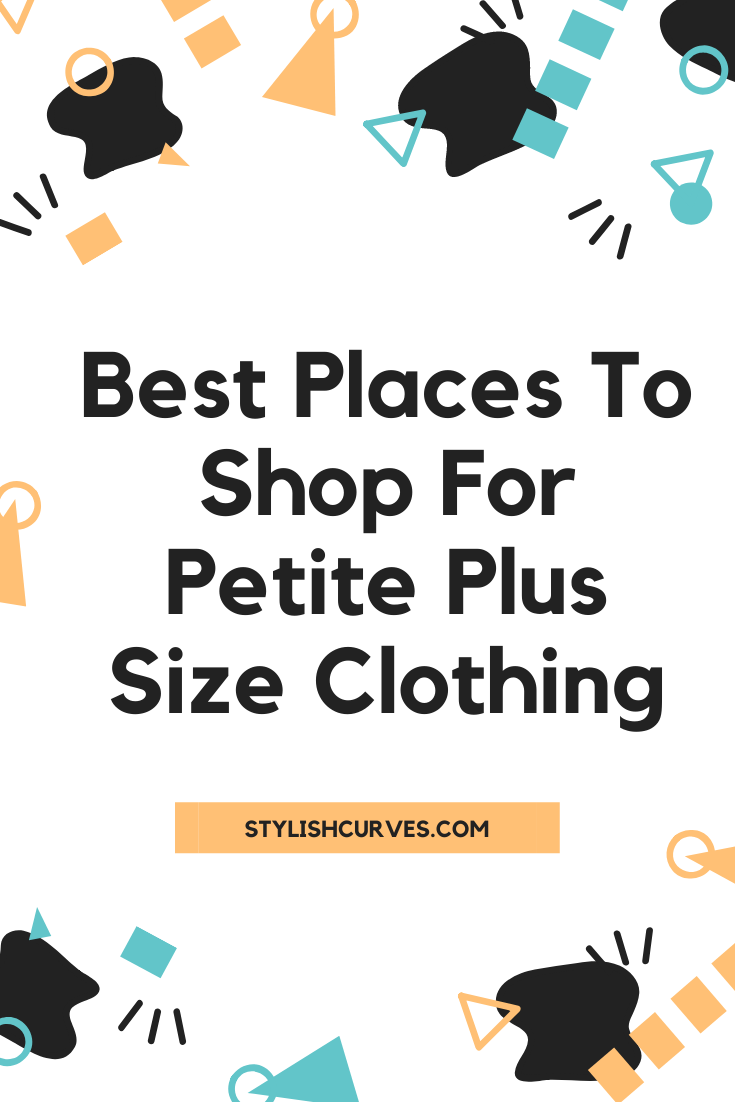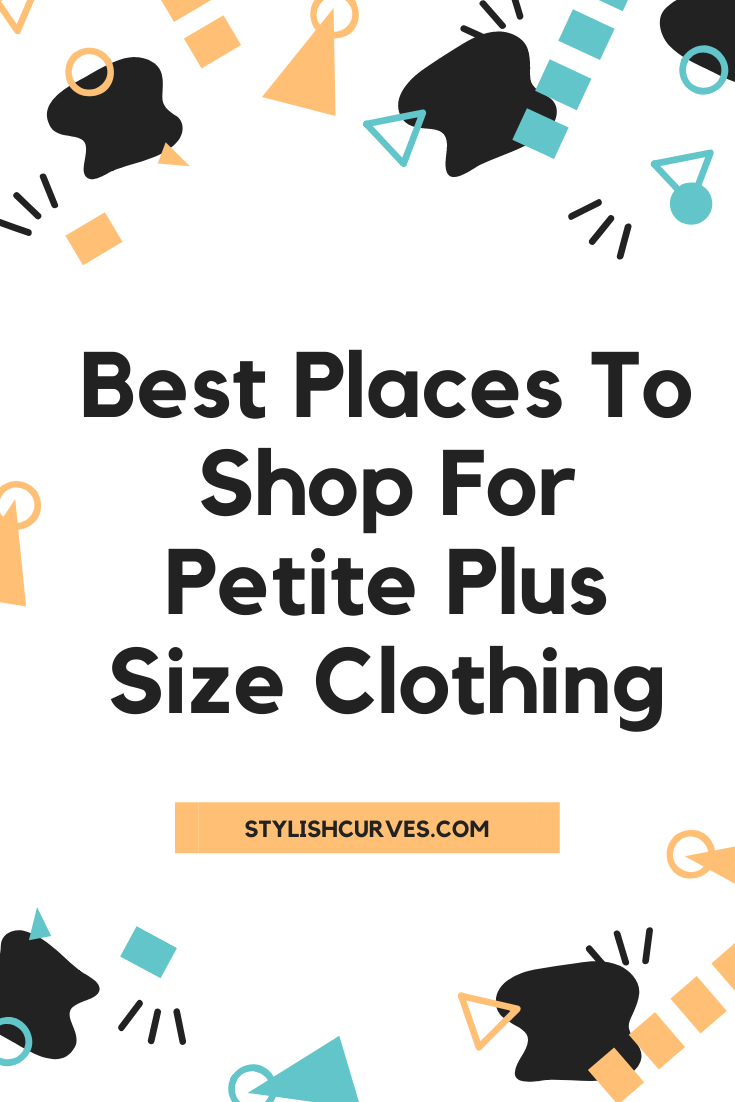 Share on Pinterest