I've always believed that its the little things that make an outfit fantastic. Even when I think about style icons. They've always done something simple to amp up their outfits. Getting dressed everyday is a task in itself and sometimes its the little touches that make an outfit stand out. To help you make the best of your ensembles, today, we are sharing 5 plus size style tips and tricks that will help take your looks to the next level.
We get questions from plus size women all the time about how to look more polished and put together. That's why we wanted to put together this plus size style tips today. Sometimes we can make putting together outfits difficult when they don't have to be. All you need to do is apply a few tweaks to your outfits to take them to the next level.
Checkout these plus size style tips.
Plus Size Style Tips
Cuff the bottom of your jeans
Cuffing the bottom of your jeans adds a cool factor to your looks and it also shows off your shoes.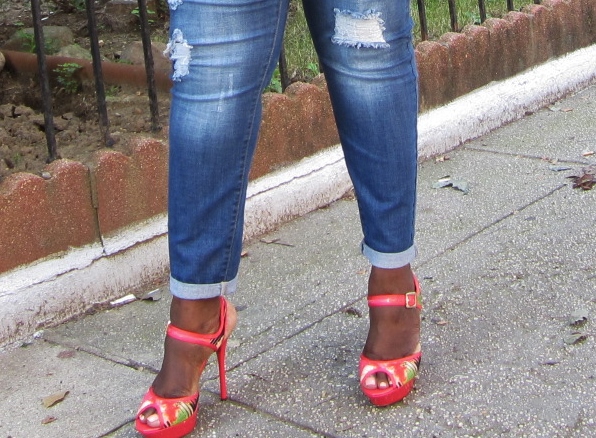 Tie a shirt up  around your waist
For those of you still afraid to rock a crop top, tying up the front of your button down shirts is a a great way to create a waist and show it off.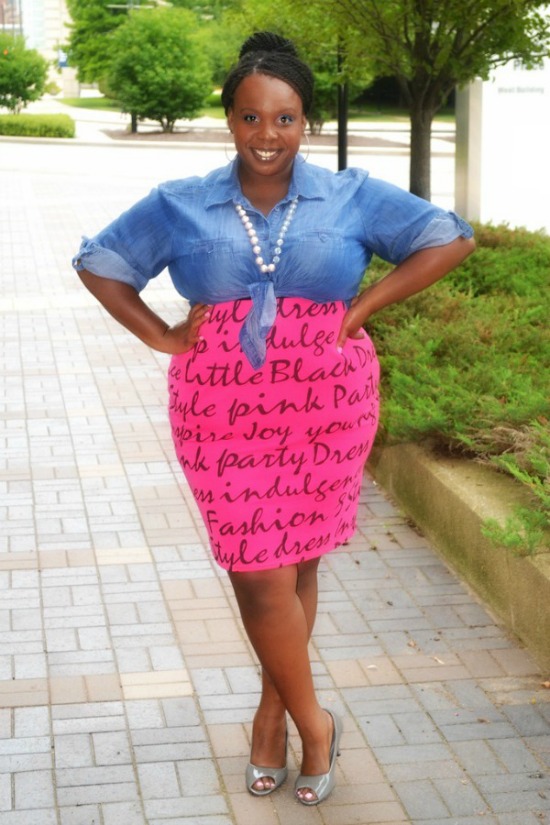 Cece of Plus Size Princess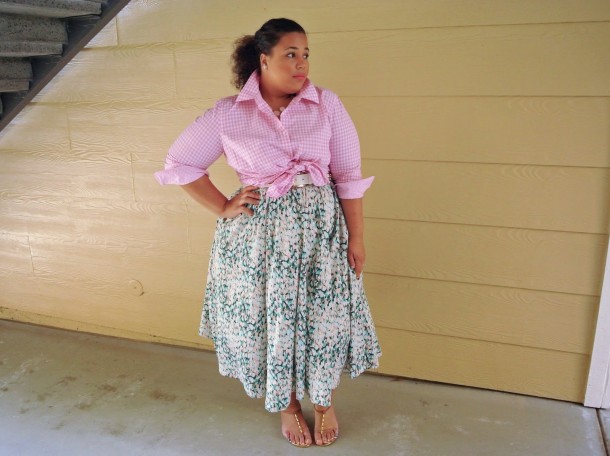 Chastity of Garner Style
Drape a coat or blazer over your shoulder and wear it as a cape
This is one of my personal favorite tricks. I love draping a blazer or coat over my outfits because it adds instant polish and ups your chic factor. Also, it is a great way to still get use out of those blazers and jackets that may be too small to button (hey, we've all been there with the too small jackets).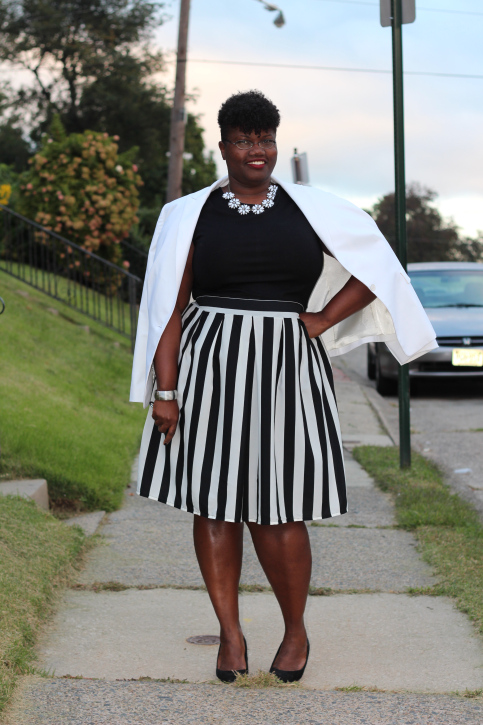 Blogger Grown and Curvy Woman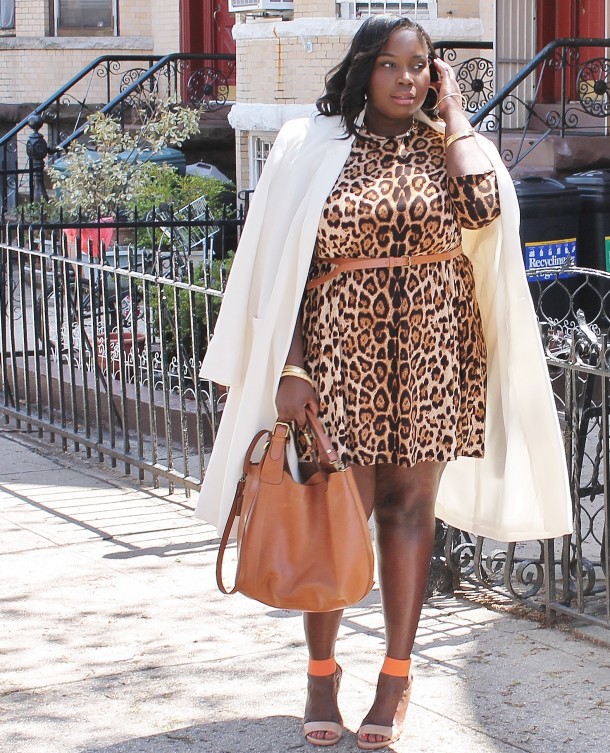 Alissa
Fit & Flare
To create more of a balanced look, go fitted at the top and loose on the bottom. For instance, take a full or pleated skirt and pair it with a tank, fitted tee, or top. It helps to create more of a shapely figure.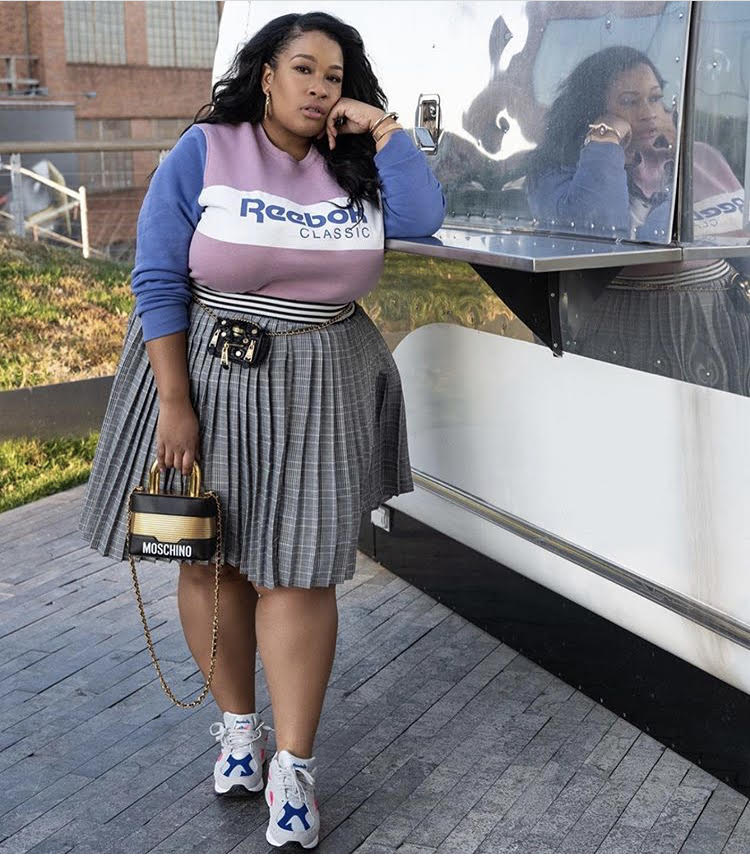 Photo Credit: Essie Golden
 Easy and simple, right? What are some of your style tricks and tips?
---
Shop Stylish Curves Picks
--- Originally posted: 8/28/2014