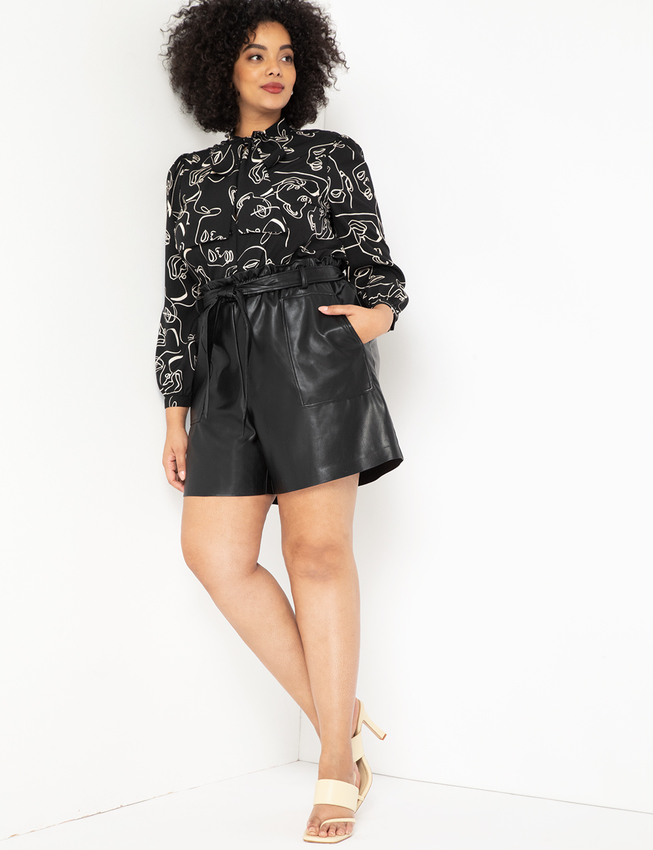 Plus Size Leather Shorts
So it looks like the leather trend is not going anywhere anytime soon. For the past few years we've seen the leather trend go from just basic black to colored leather. Now we are seeing the leather trend come in a variety of styles from faux leather dresses and tops to plus size leather shorts.
The fashion lover in me has managed to find some really cute plus size leather pieces. Ya'll know it can be challenging to find certain trends in plus. That's why I'm so happy that I found a pair of plus size faux leather shorts.
In the words of Kanye, ya'll cant tell me nothing.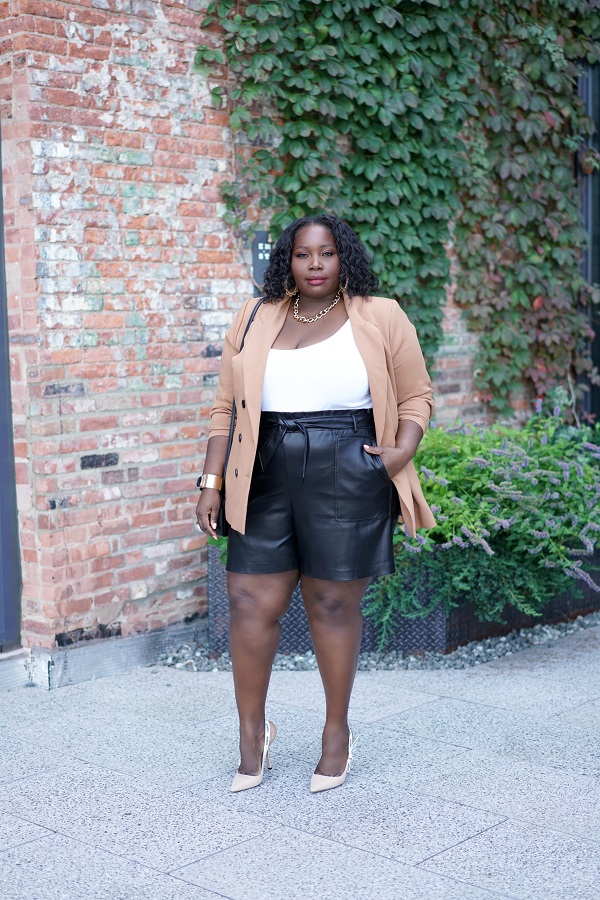 The moment I saw these vegan leather shorts I knew they would be a special piece in my closet. When I got them, I was thinking of a myriad of ways to wear them. My style has a classic sophisticated vibe. I wanted to style these black leather shorts in a way that was true to my personal style.
Now there isn't an abundance of leather shorts on the plus size market. However, one brand in particular that has a couple of leather shorts is Eloquii. That's exactly where I got the ones I'm wearing.
In addition to Eloquii, Rebdolls has a pretty cool pair of leather shorts. I'll share them with you below.
How To Style Leather Shorts
When it comes to styling leather shorts you can dress them up or down. You can style them sexy, casual, or edgy. As I mentioned earlier I went for the chic sophisticated way. I chose to pair my plus size black faux leather shorts with a camel colored blazer and white tank. Simple yet chic.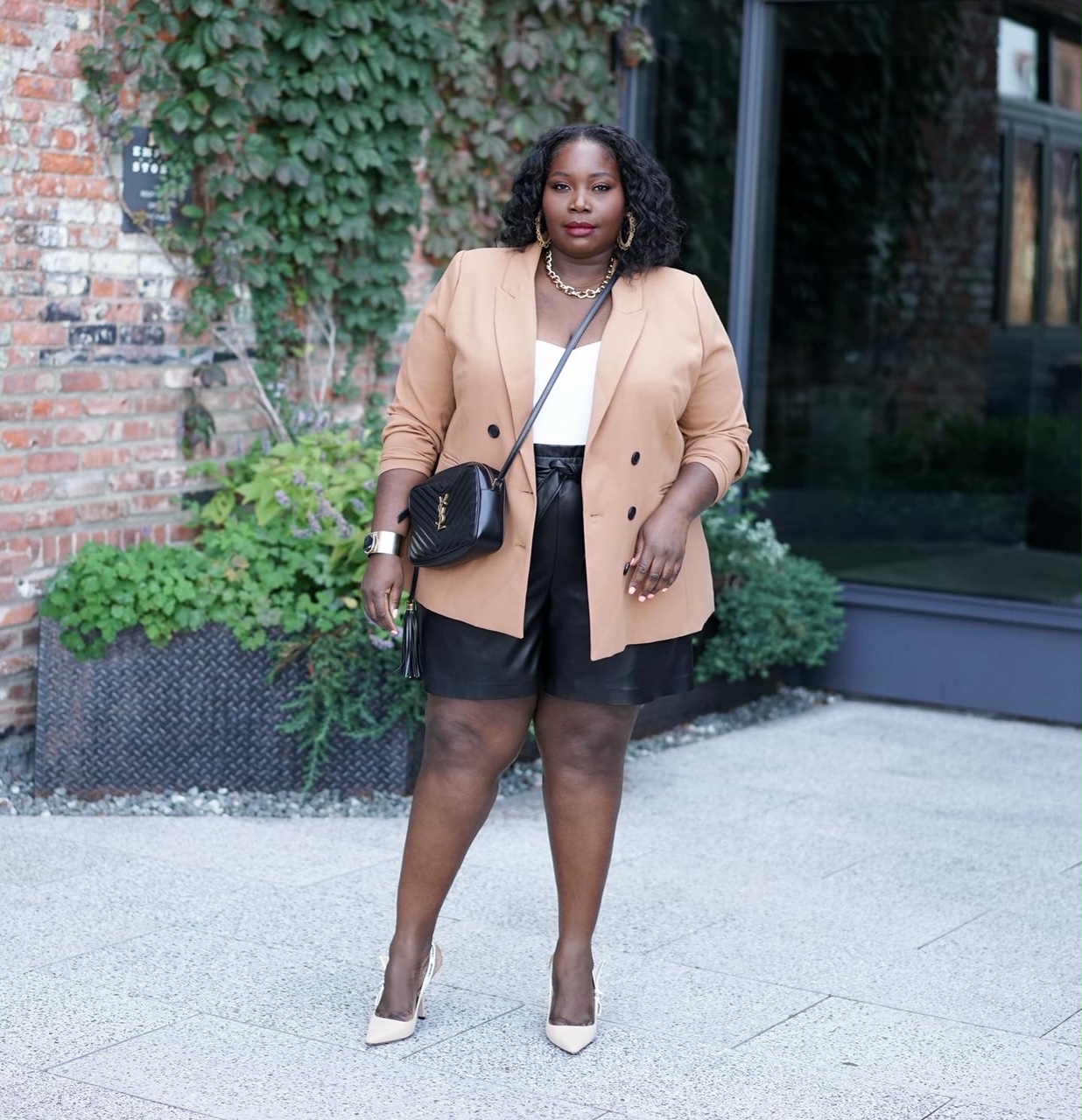 ---
---
I slipped on a pair of Dior slingbacks in a beige textured fabric. Also, I added my YSL Lou camera bag with the look. To make the look a bit more modern I rocked my Chloe Carlina sunglasses and a gold link chain from ASOS.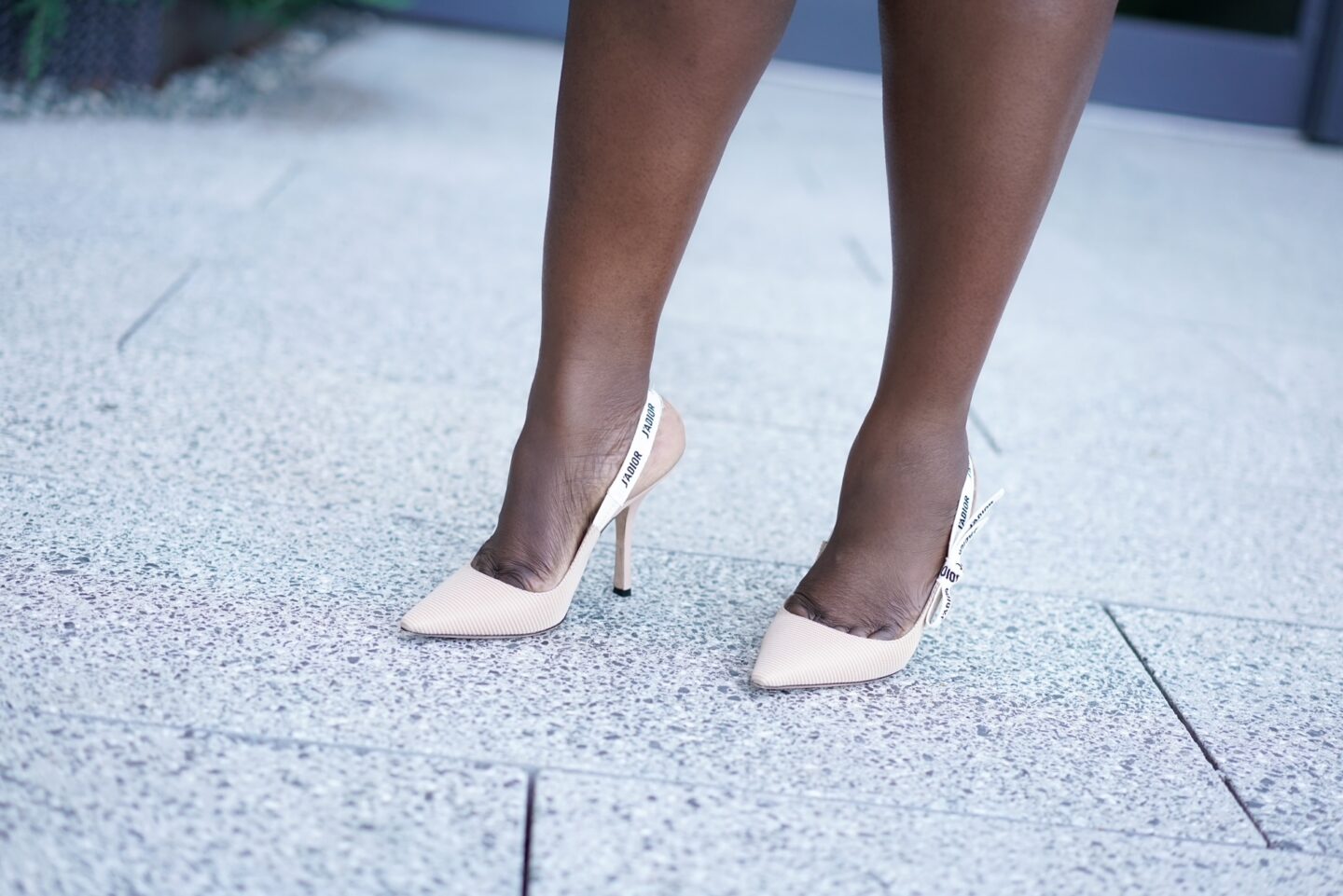 What I love about these black leather shorts is that they are belted and highwaisted. Which in my opinion makes for a flattering look. I love the length on them because they are not too short. I even bought a second pair in a bigger size for a more relaxed look. I plan on styling those with sneakers.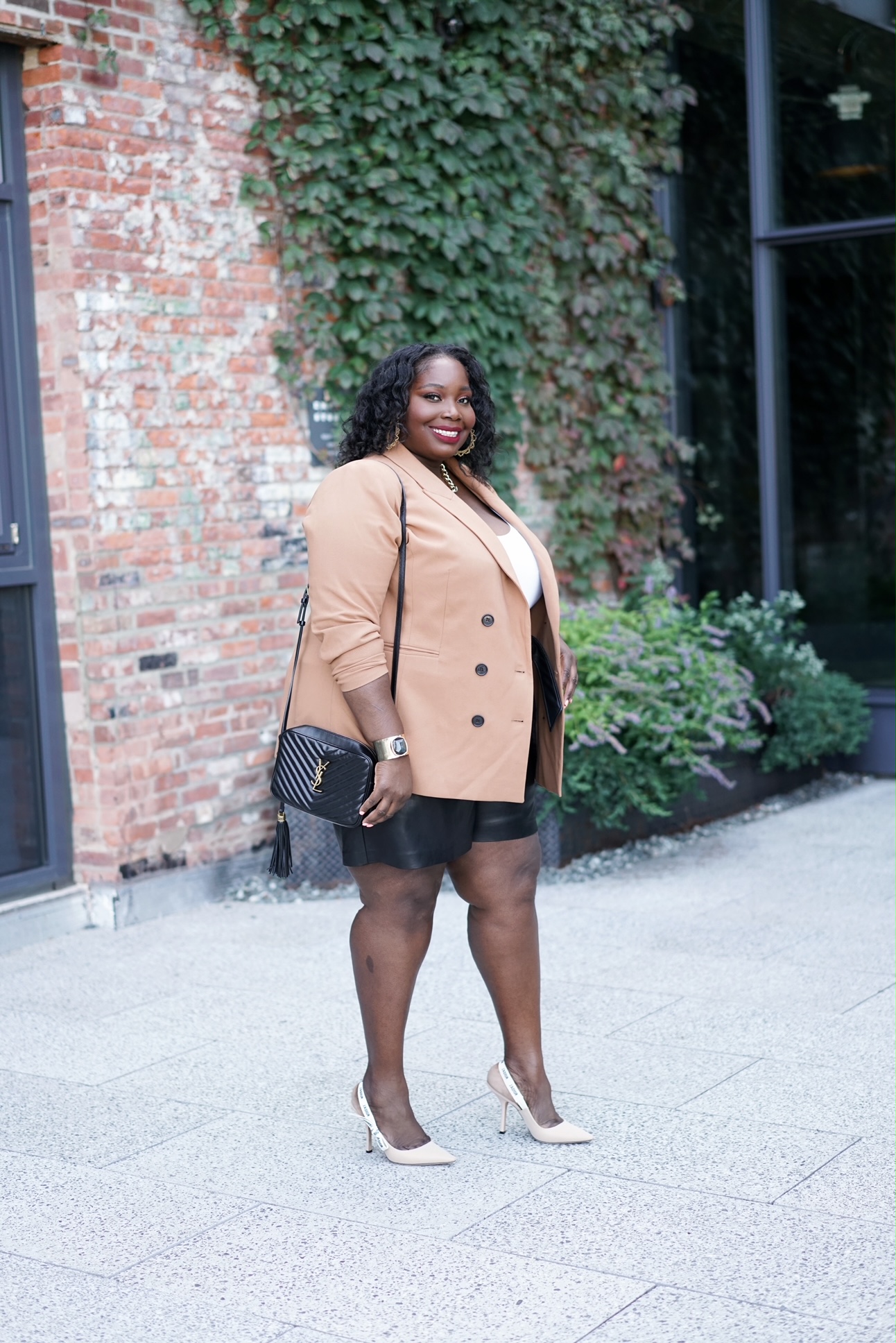 When the weather gets a bit more cooler, I will be slipping on a pair of printed tights and boots with these leather shorts.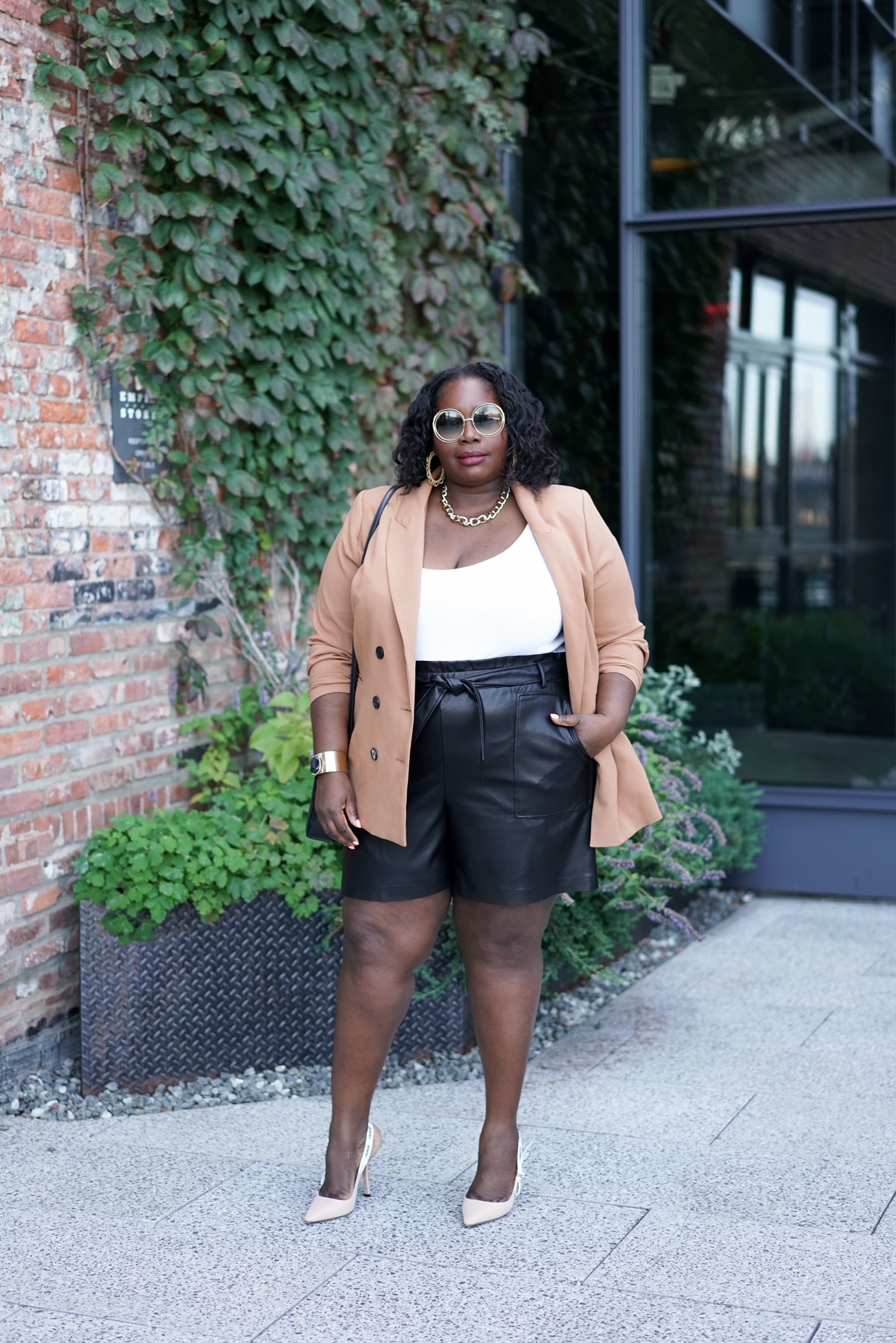 Here's Where To Shop For Plus Size Leather Shorts
Earlier I mentioned I would share where you can shop for faux leather shorts. Rebdolls has a fun pair of orange pleated faux leather shorts that are cuffed. Get this! They have them up to a size 5X. Yup! Don't sleep on them. Get them before they're gone. You can also get them in black HERE.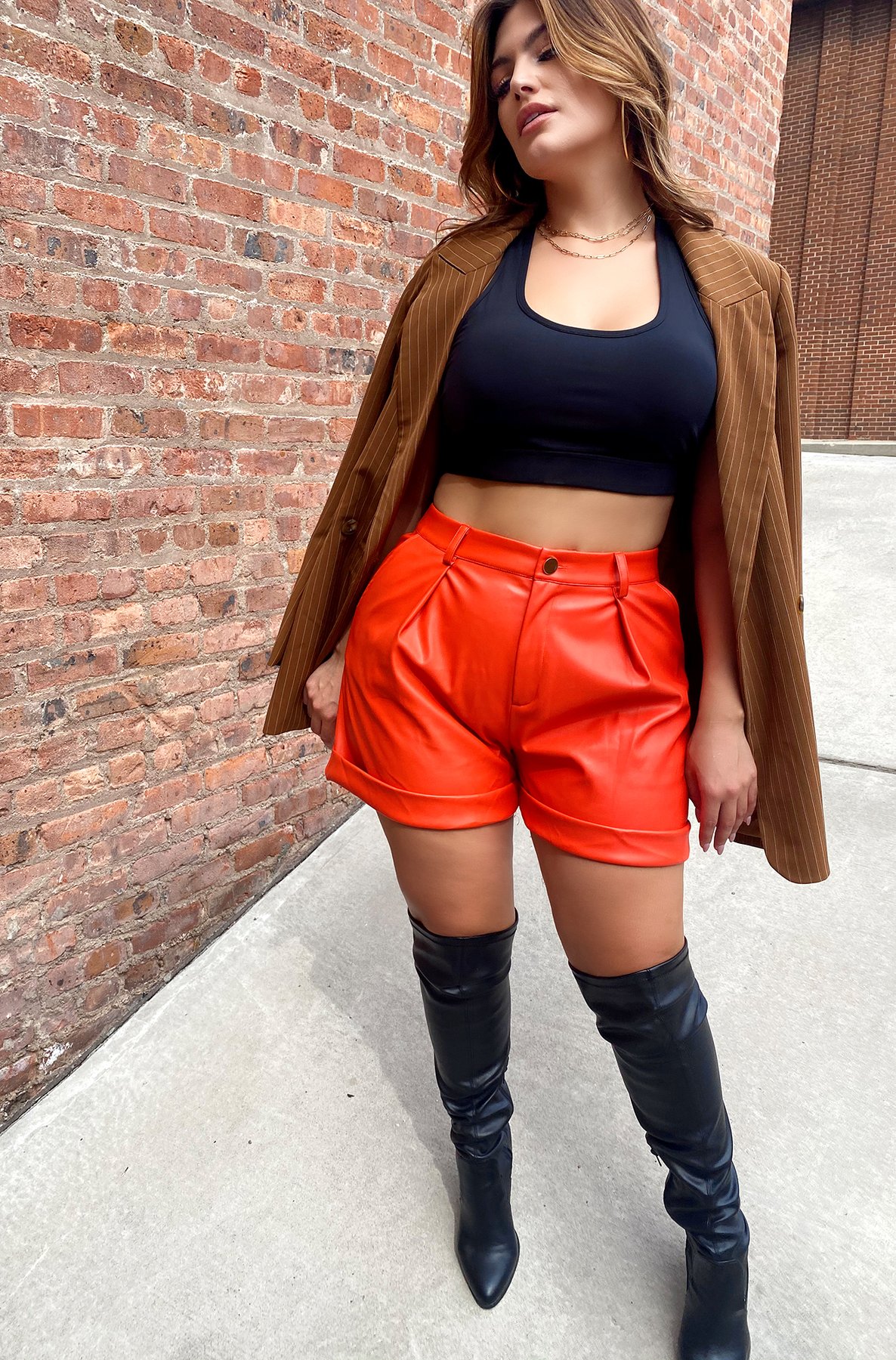 If you want a pair of leather shorts that are longer, Eloquii has a pair of plus size leather biker shorts.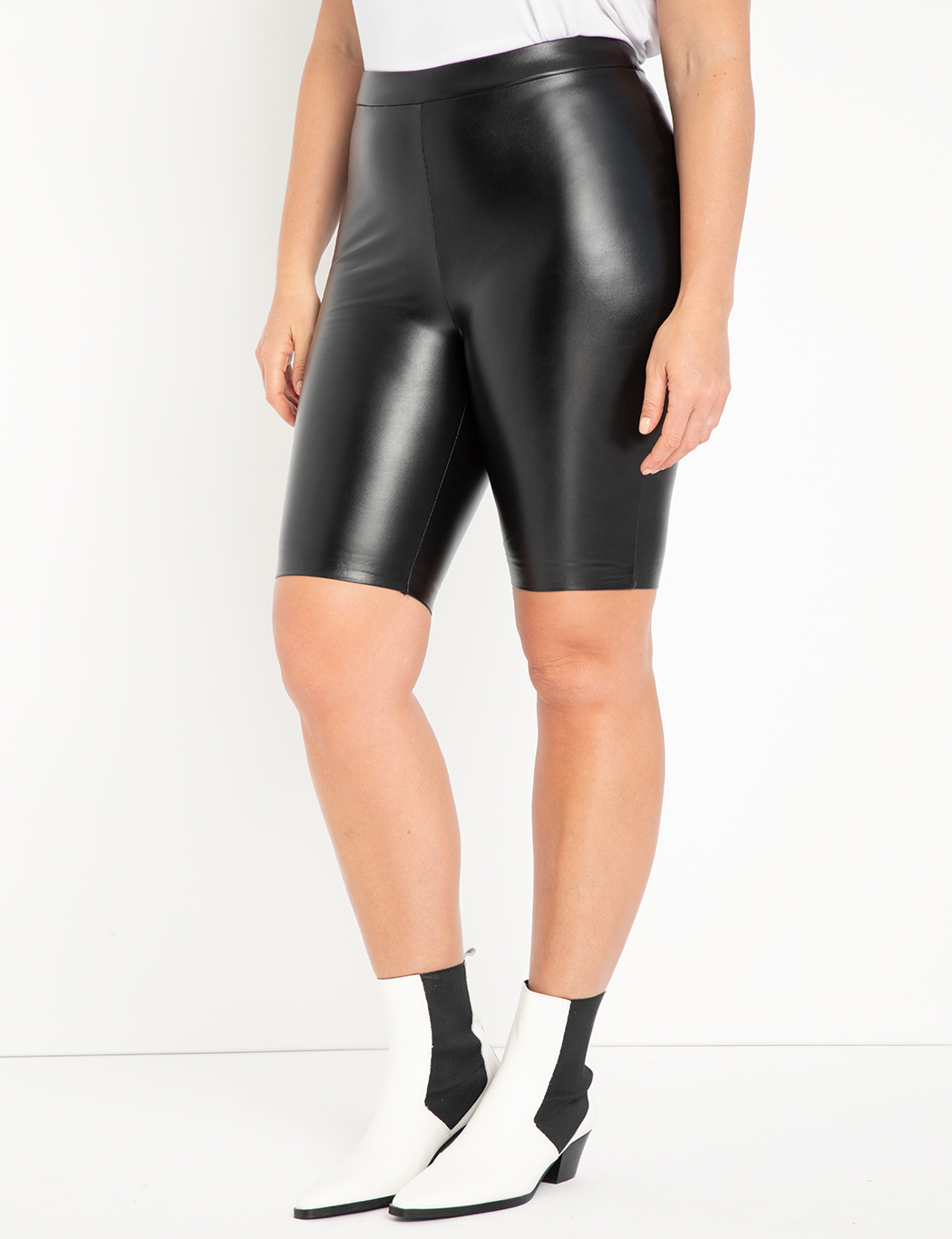 Want something more afforable? Checkout these leather biker shorts from Forever 21.
Forever 21 Faux leather biker shorts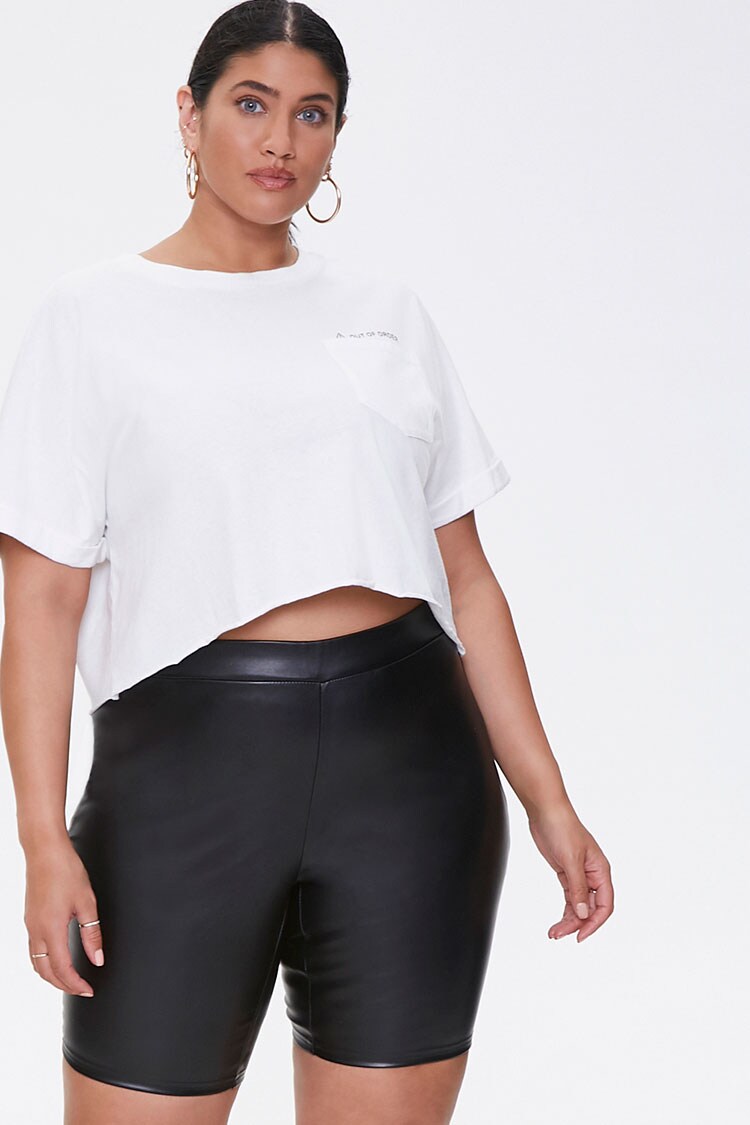 Let me know below, how would you style a pair of leather shorts?
---
READ THIS NEXT
Top Wearable Fall Fashion Trends Of 2020
---
Like what you read? Share it on Pinterest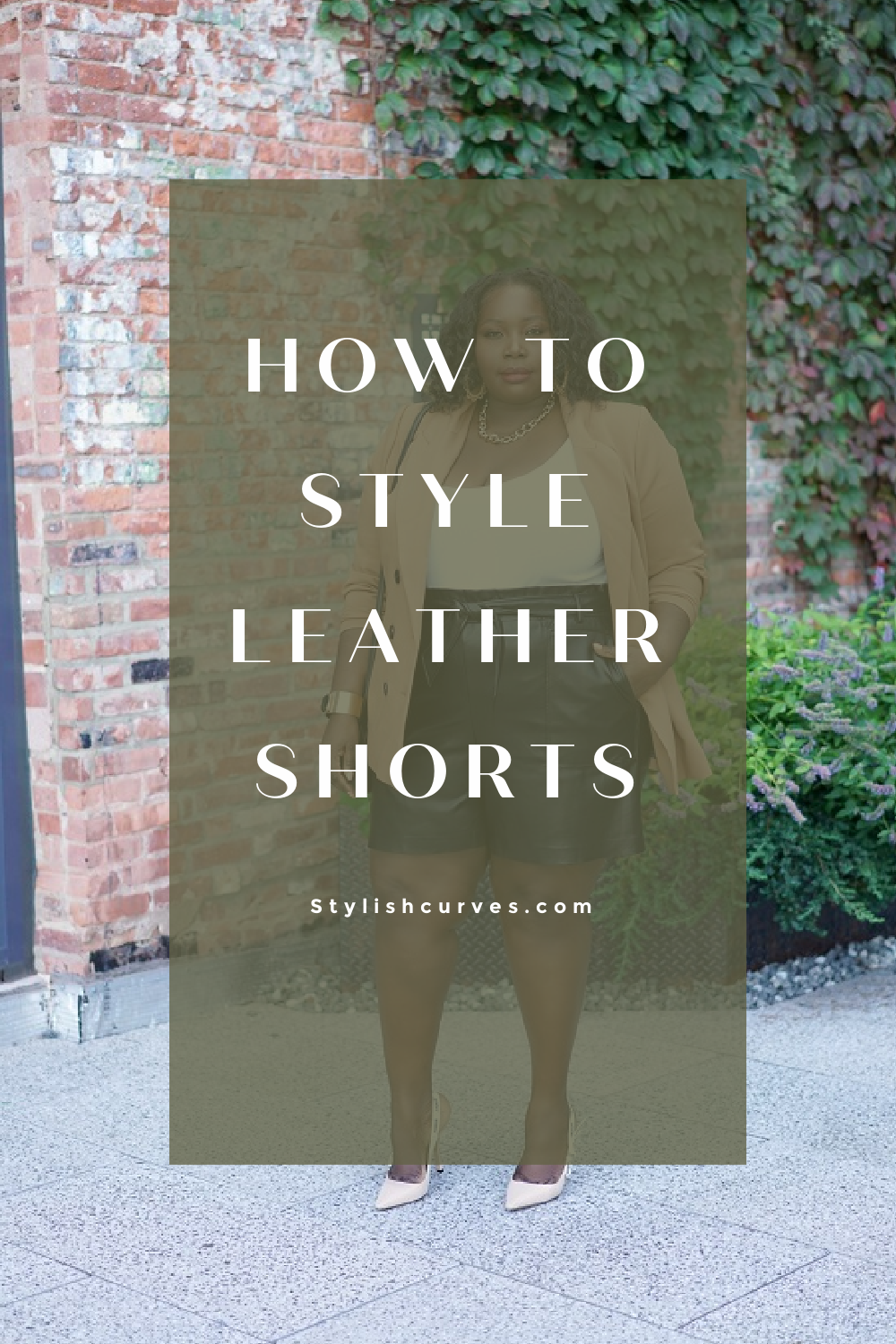 Share this on Pinterest