This is for anyone who needs a reminder. Skinny jeans are not dead. However, if you've never been a fan and are looking for some skinny jean alternatives, we got you. Today I wanted to share a couple of denim styles that are equally as flattering and stylish as skinny jeans are.
While I will always be team skinny jeans I do like to switch it up sometimes. I enjoy a relaxed pair of jeans. Especially with blazers. It's always good to have variety in your wardrobe when it comes to denim. So, below checkout some stylish jeans for your plus size curves.
This post contains affiliate links
Skinny Jean Alternatives In Plus Size
We rounded up some flattering denim styles in plus size for you.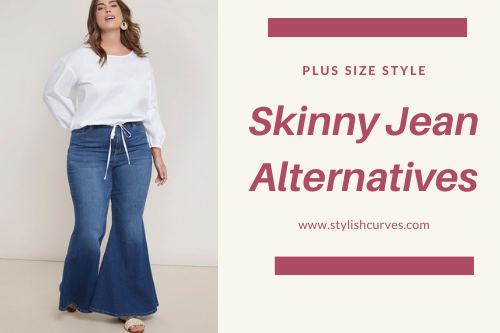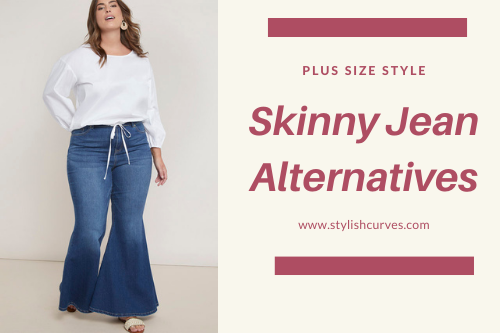 Plus Size Mom Jeans
To be honest, I use to scoff at mom jeans until I found a really cute cropped pair. Mom jeans get a bad rap but they're actually a modern option. Here's a few pairs of plus size mom jeans that actually look good.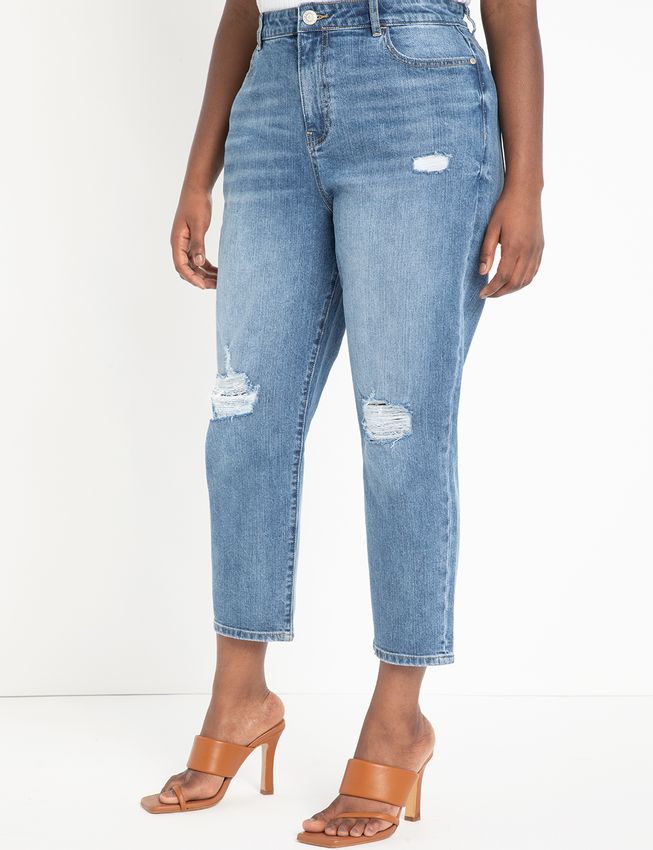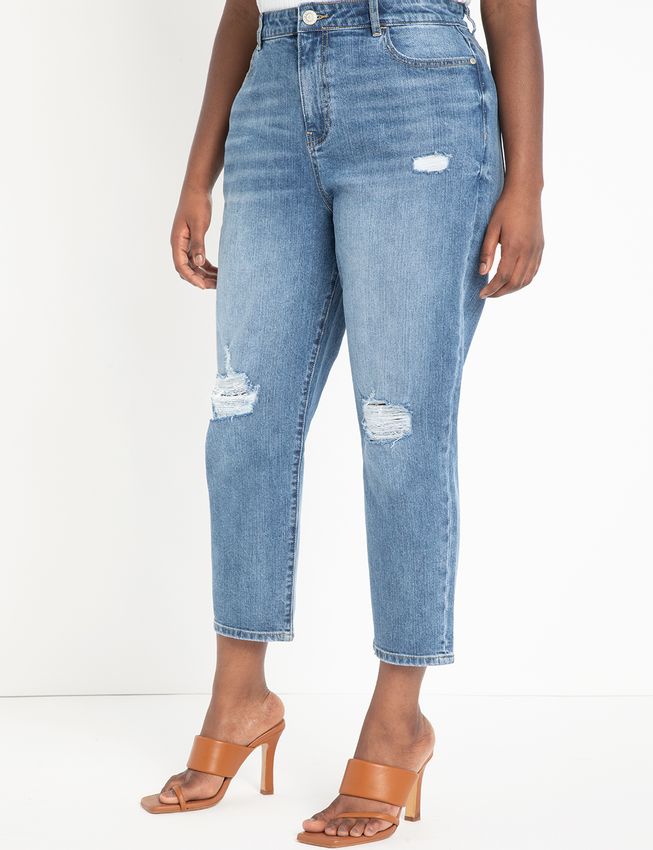 Mom jeans look great with relaxed tee shirts, sneakers, and crop tops. Slip on a pair of plus size mom jeans with a pair of heeled mules for a chic look.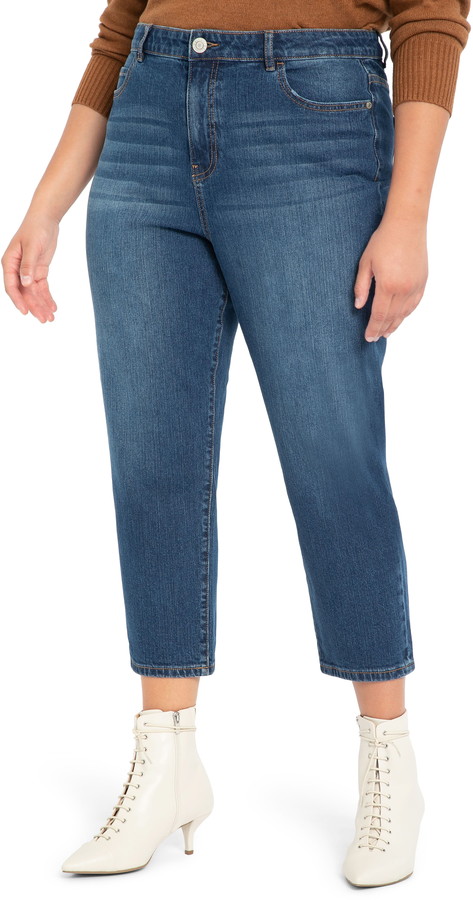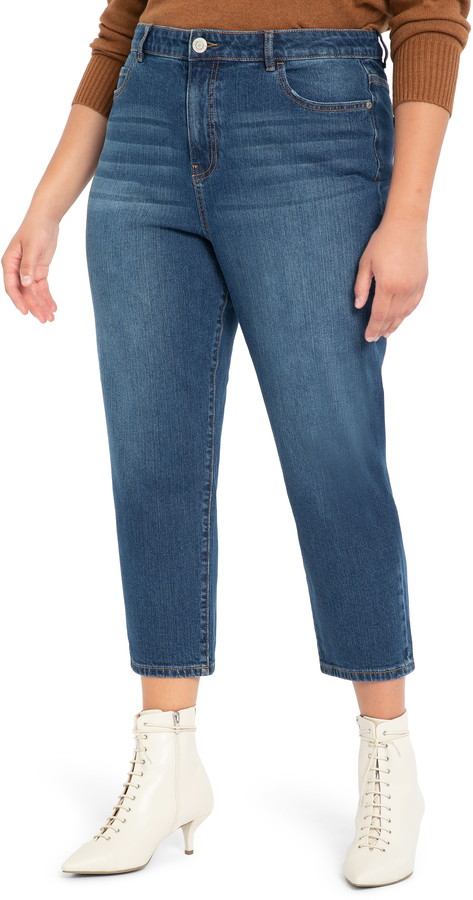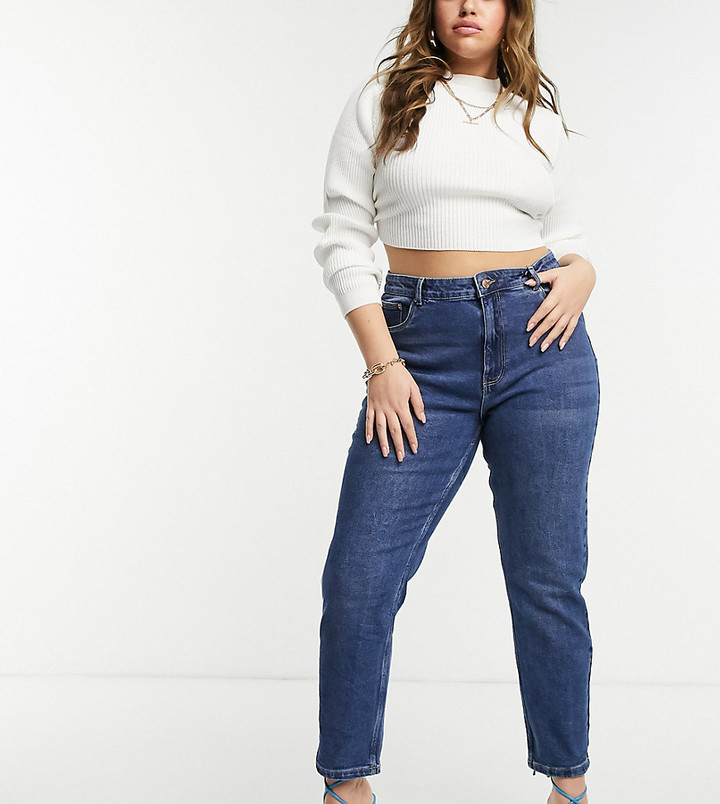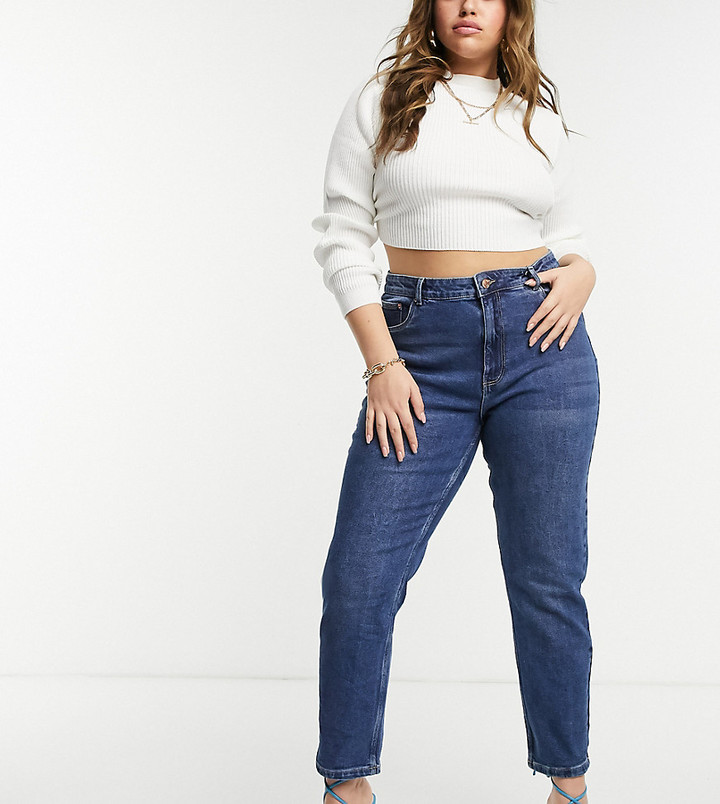 Distressed High Waist Mom Jeans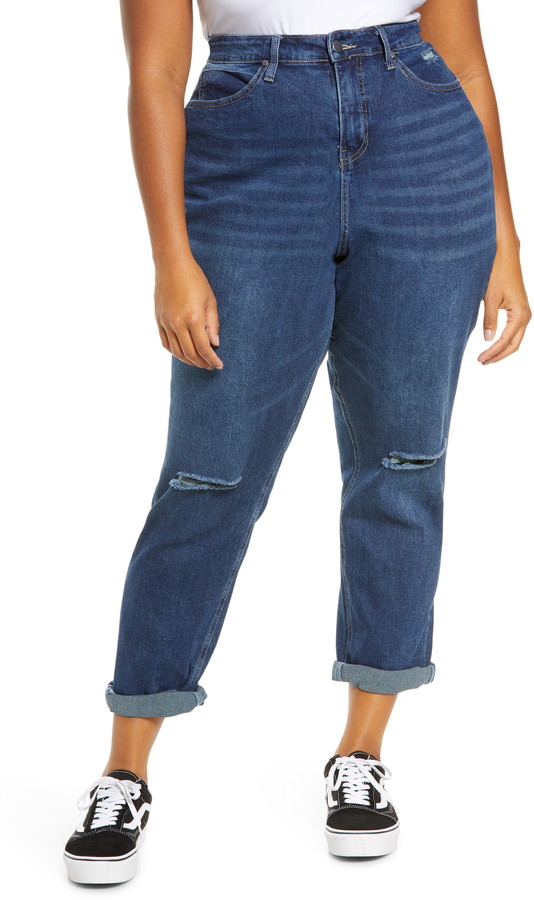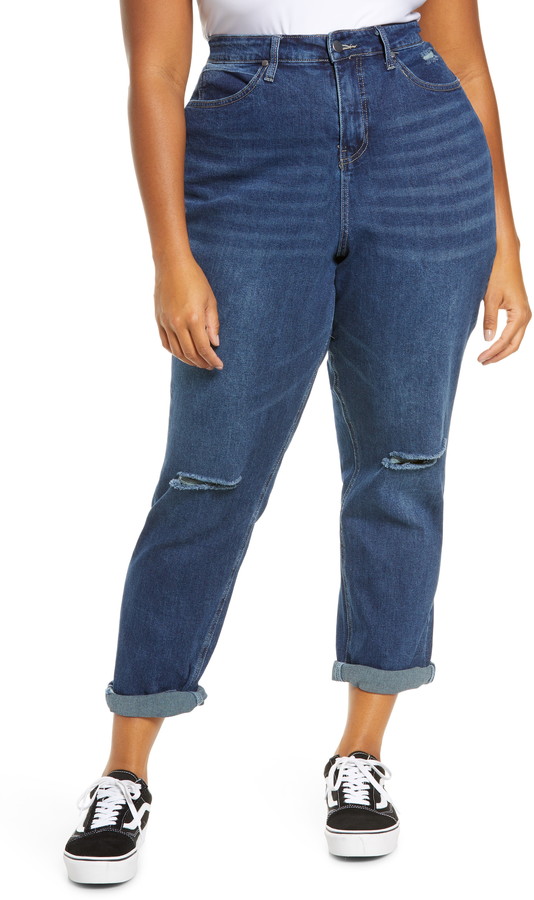 Flare Jeans
If you're looking to add a little drama to your denim, then flare jeans are for you. You can easily get a retro 70's vibe with flare jeans. If you want to create a little balance with your silhouette, go fitted on top.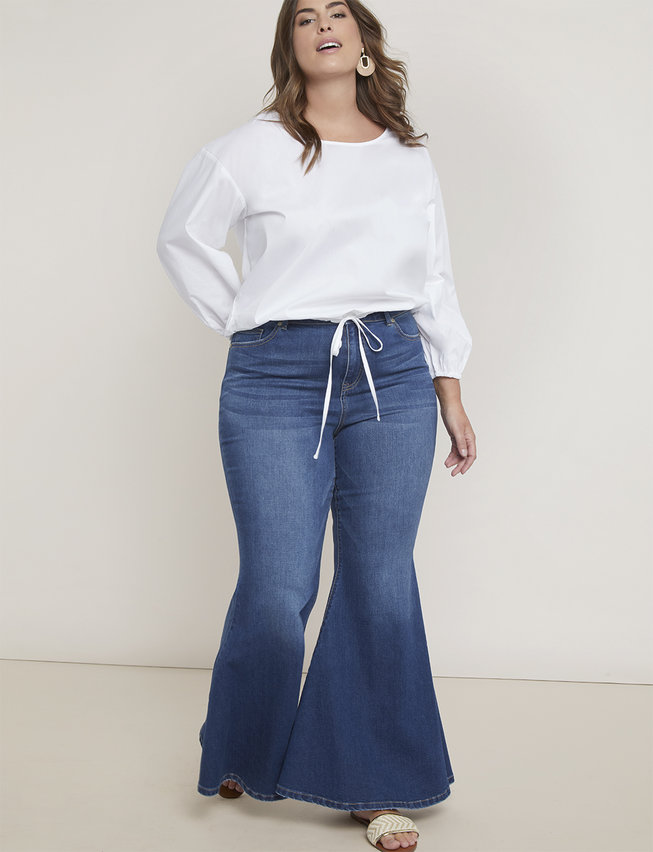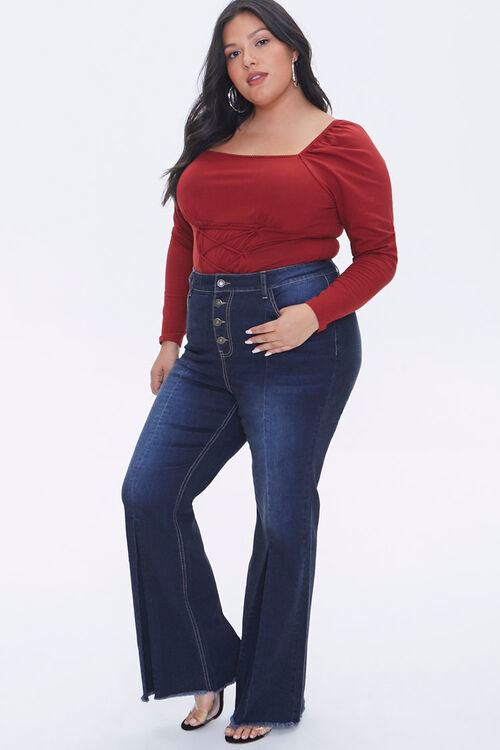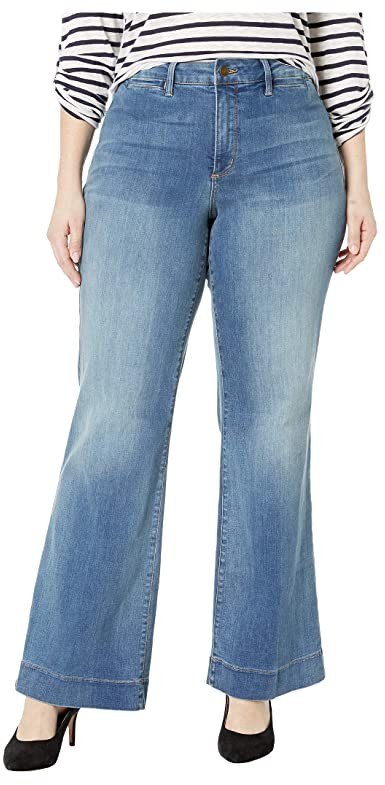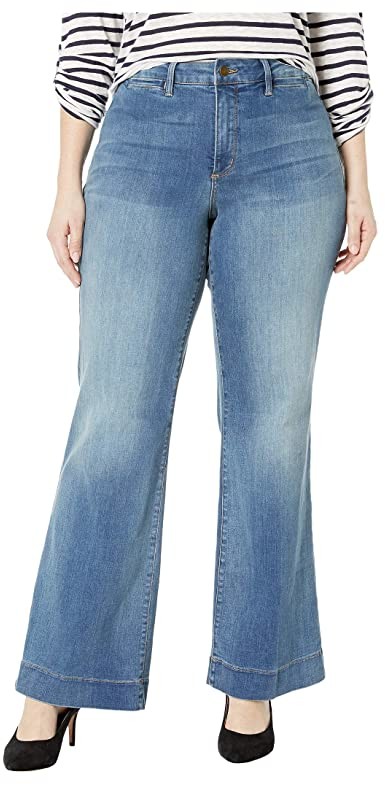 Girlfriend Jeans
Girlfriend jeans are my second favorite style of denim. Much like mom jeans, they have a high rise in the waist. However they are a bit more loose in the hips. You get a relaxed fit but its not too baggy.
When it comes to styling girlfriend jeans, I like to pair my girlfriend jeans with heels or a midi cardigan and tank top.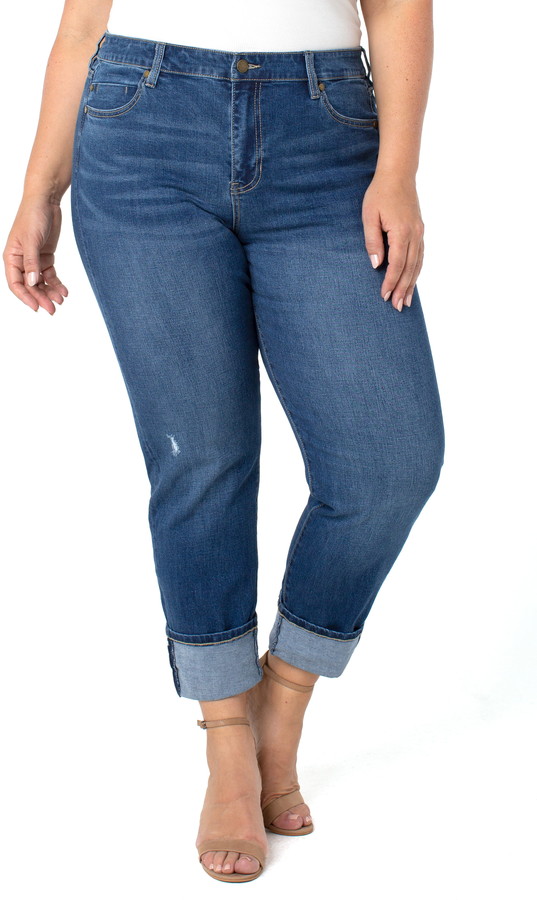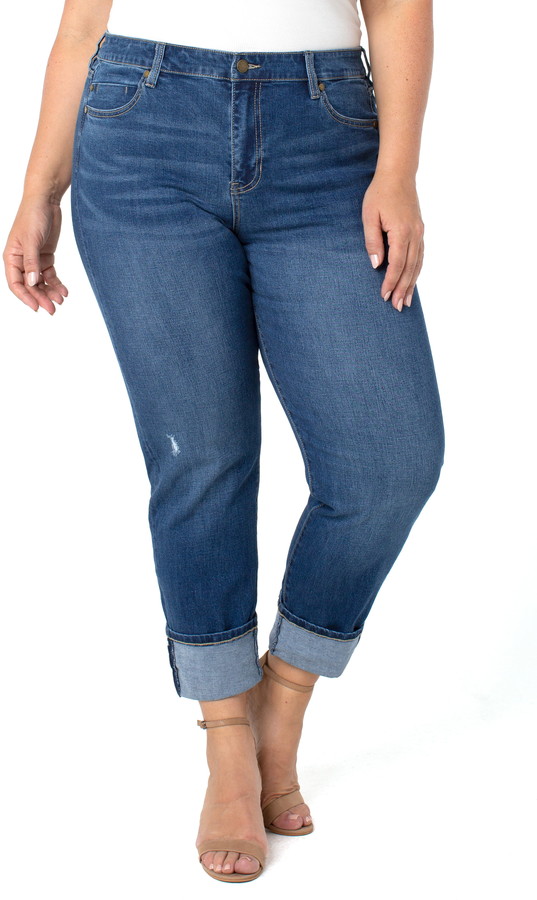 Another good style tip would be to rock plus size girlfriend jeans with a moto jacket for a cool daytime look. Checkout a few stylish pairs of plus size girlfriend jeans below.
Celebrity Pink Girlfriend Jeans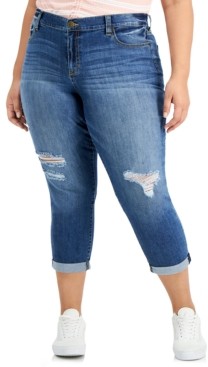 Silver Jeans Ripped Girlfriend Jeans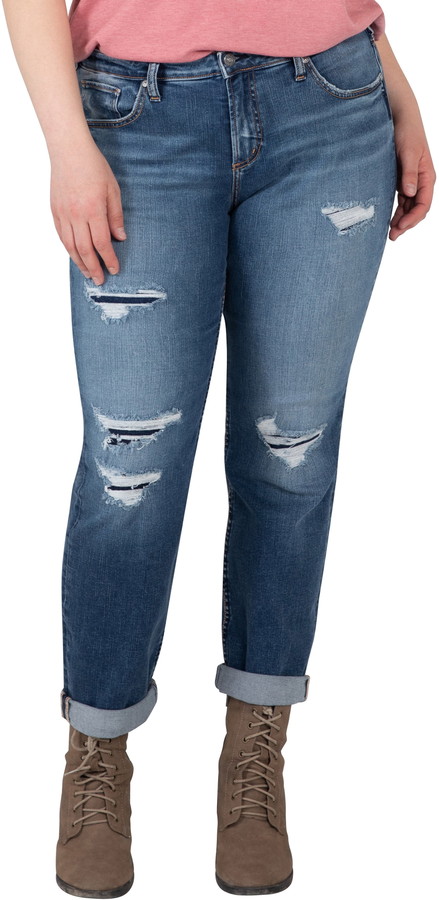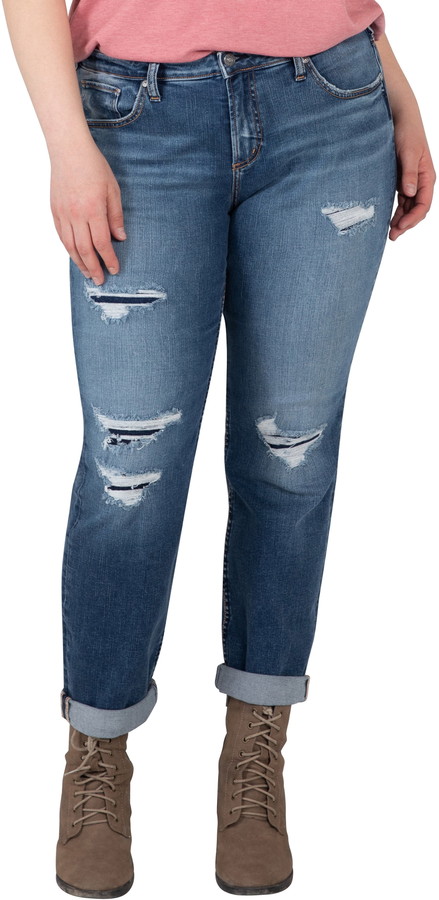 Which denim style would you wear?
Pin This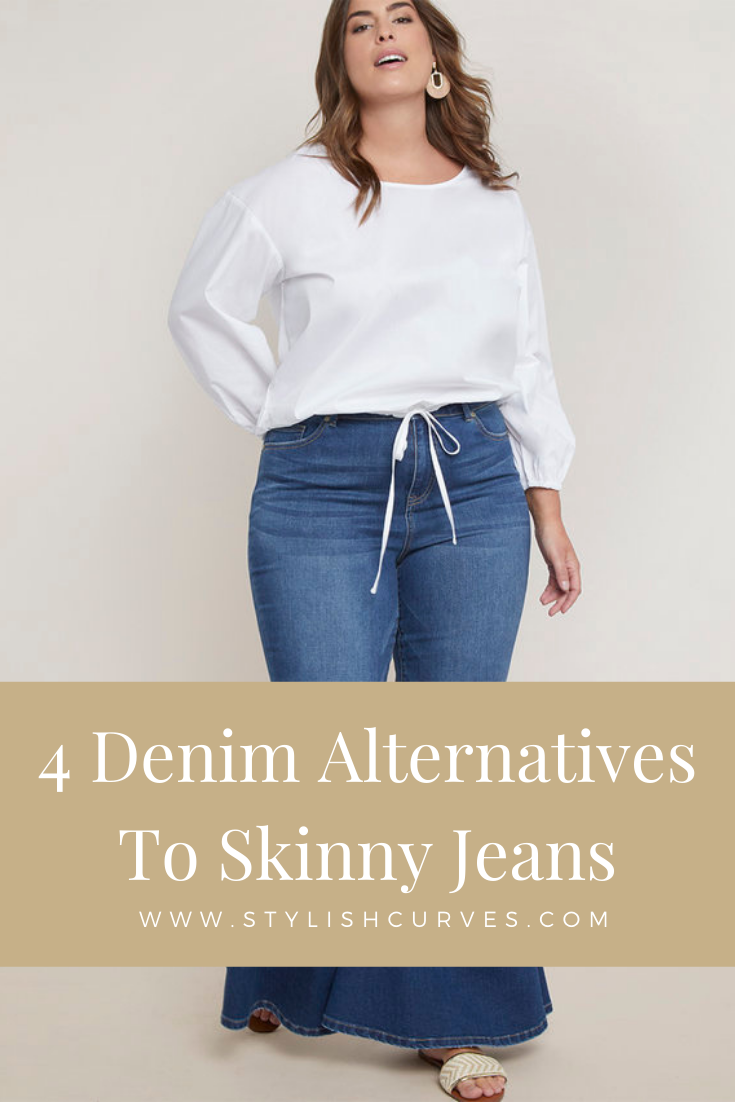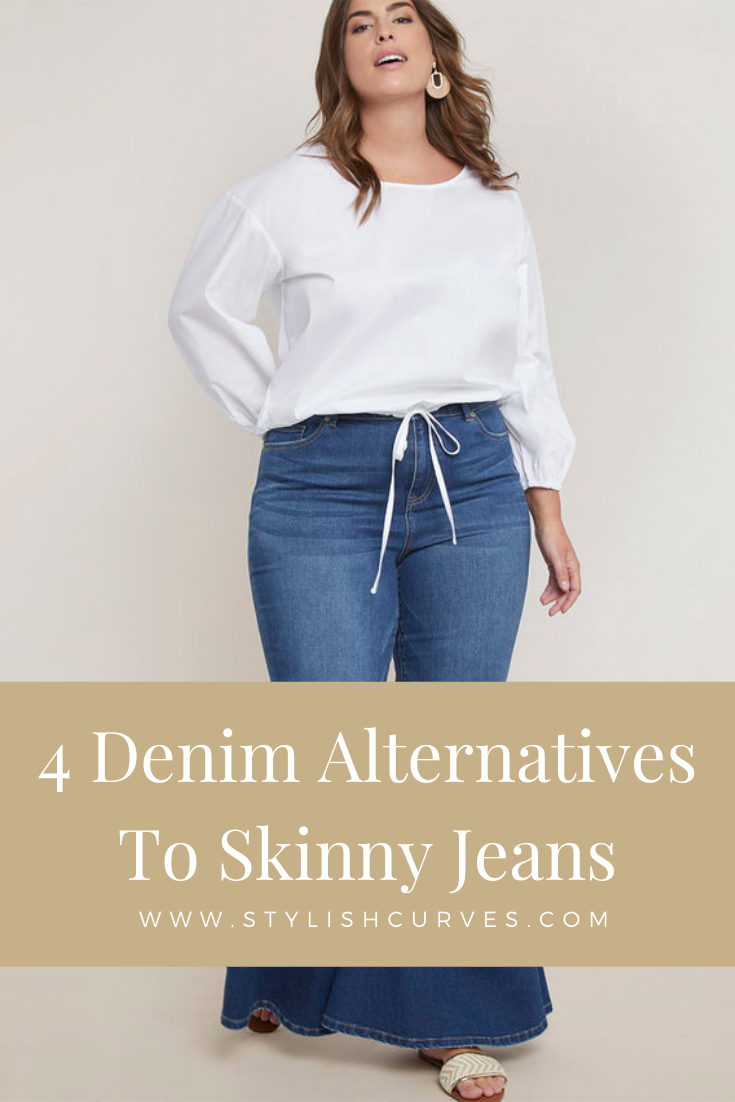 Also, pin this