Here's why you need the following plus size basics aka wardrobe essentials. Building the perfect wardrobe requires two important things. Statement pieces and basic pieces. If you ever want to get the most out of your wardrobe, then you are definitely going to need a few plus size basics. I promise you that it will make getting dress easier.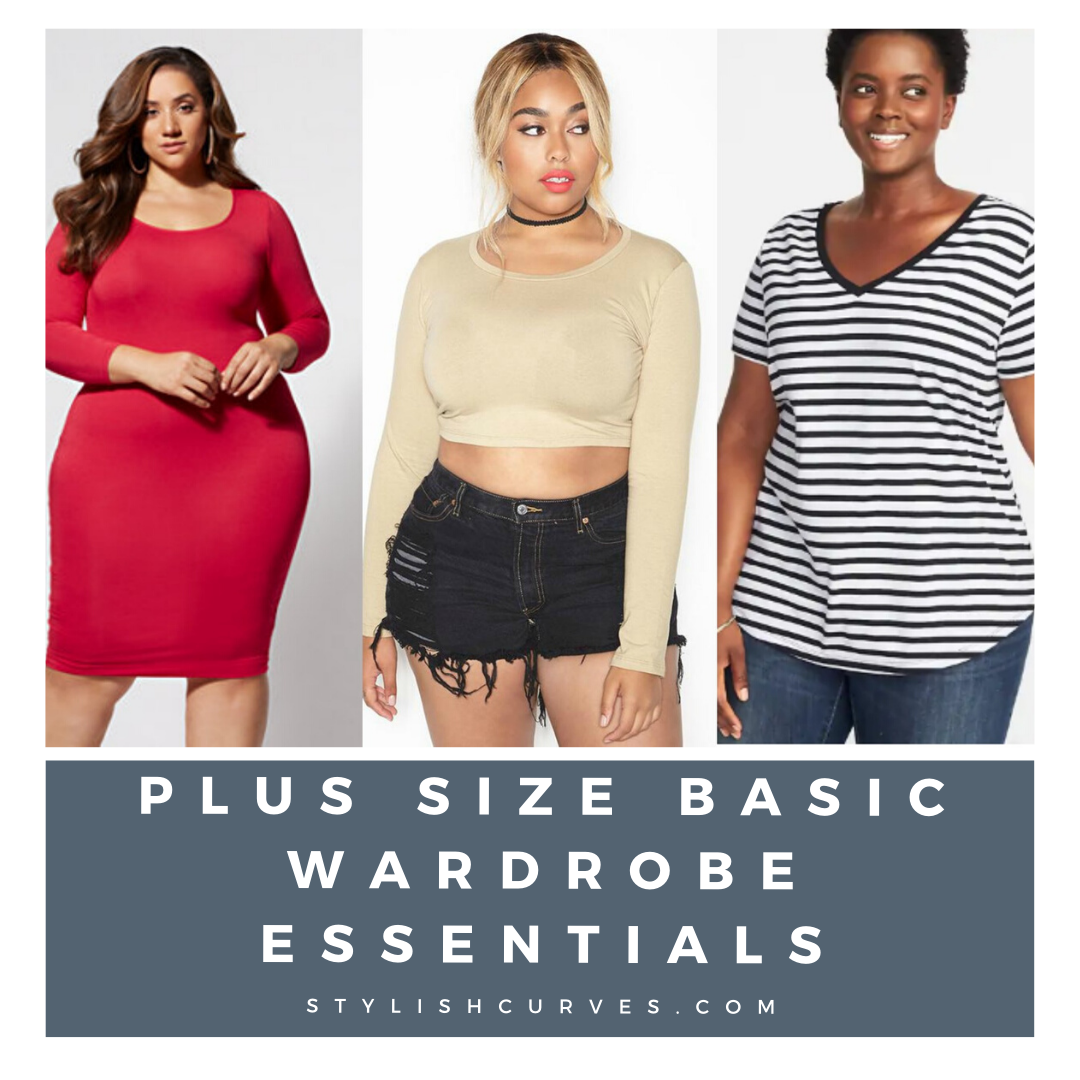 Plus Size Basics/Wardrobe Essentials
I think we underestimate the power of basic wardrobe staples. I use to be the kind of shopper that would only buy statement pieces. It made creating outfits a little difficult. Whenever I needed a basic tank or simple tee, I didn't have it. Sometimes a simple piece is all you need to make an outfit standout or to look more polished.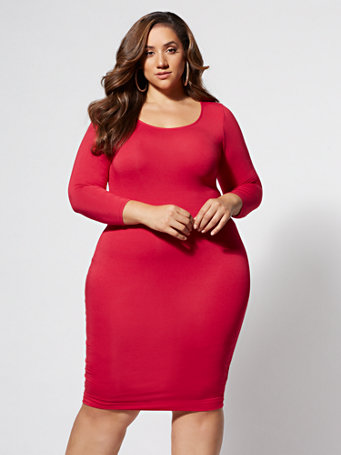 Solid plus size basics will give you more versatility with your wardrobe. If you have a bright colored suit, you can just slip on a solid tank or tee. If you have a printed skirt or pants, you can throw on a solid colored turtleneck with it and create a classic look. Have a statement jacket or coat? Then all you need is a pair of good fitting jeans to create a killer outfit. Plus size basics are perfect for the girl who has an edgy or sexy look. Basics will easily pull your outfit together.
Where To Shop For Plus Size Basics
If you're lacking plus size basics in your wardrobe, we've rounded up a few styles that work for any wardrobe and budget. It's okay to be a basic chick.
One of the best places to shop for plus size basics is Universal Standard. Their brand is all about quality basics. Plus, they offer every piece up to a size 30. What we love from them are their plus size basic dresses.
Plus Size T-shirt dress
UNIVERSAL STANDARD
Their Geneva tunic dress is so comfy and a fashion blogger favorite. It comes in a variety of colors.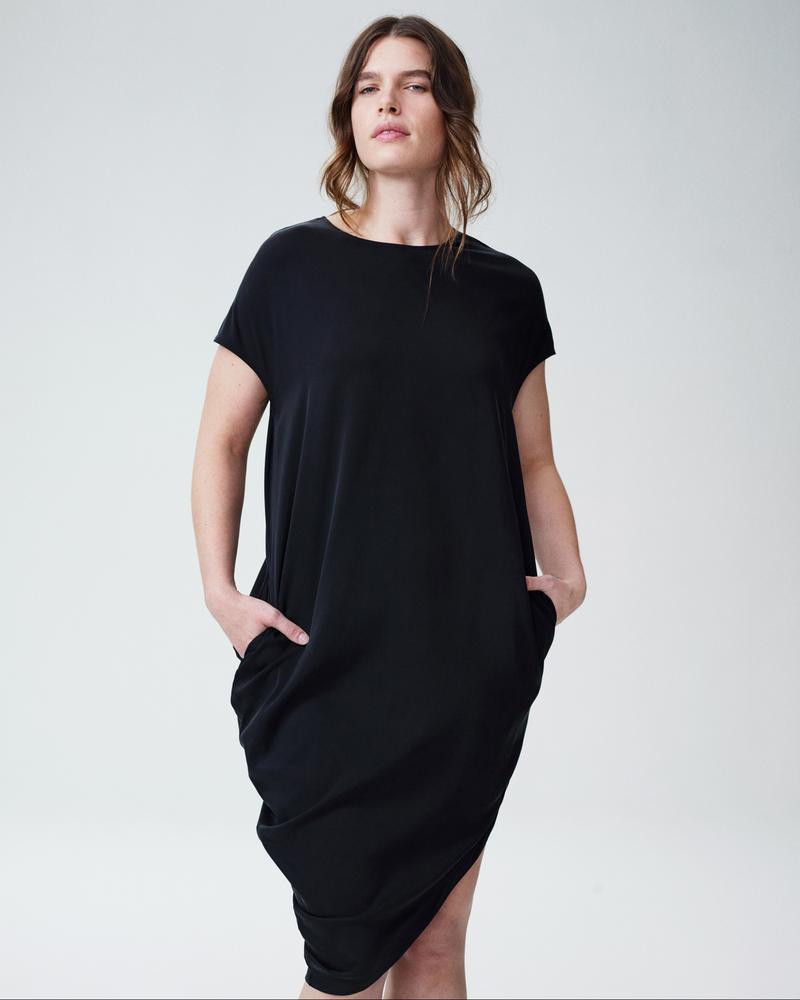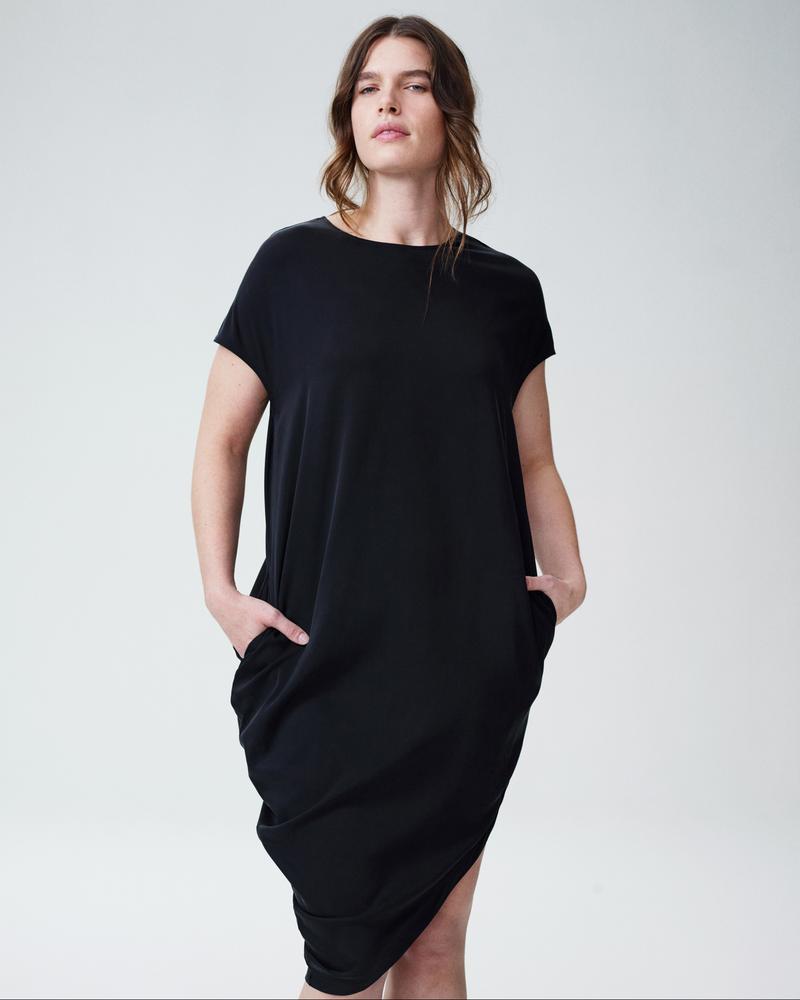 The second basic dress we love from them is their sheer mesh fog dress. You can layer this dress under or over anything. It also comes in a variety of colors.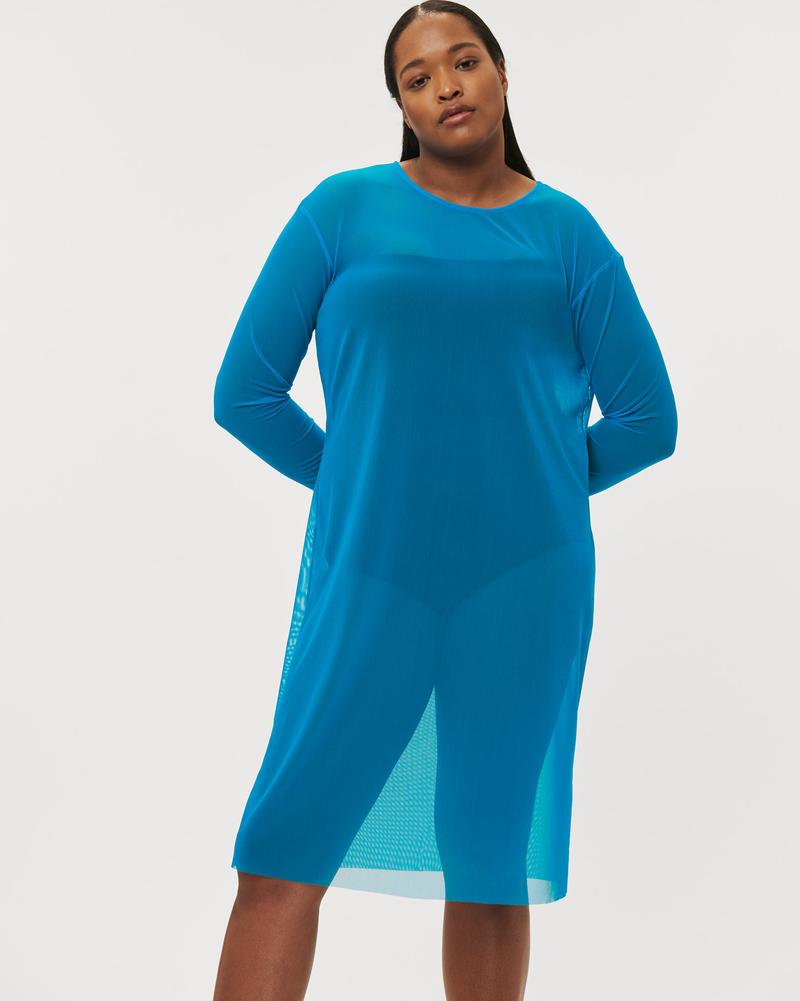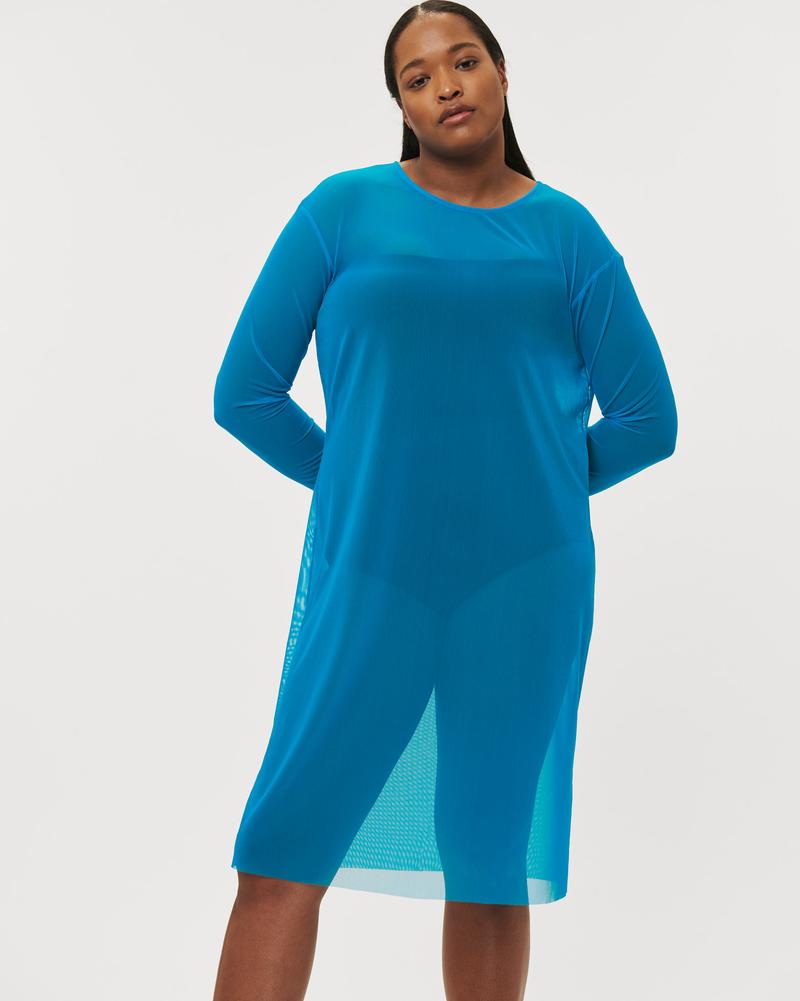 Plus Size T-shirts
OLD NAVY
Everyone needs a few good tees and tanks. Old Navy is a good place to shop for plus size basic tees. Especially striped tees. Striped tees can make a simple blazer and jeans look uber stylish and chic.
ASOS
If you're looking for basic tees with a little flair, then you need to checkout ASOS Curve. They offer a slew of t-shirts that are not so basic but perfect for completing outfits. Just checkout this t-shirt with a deep v in the back.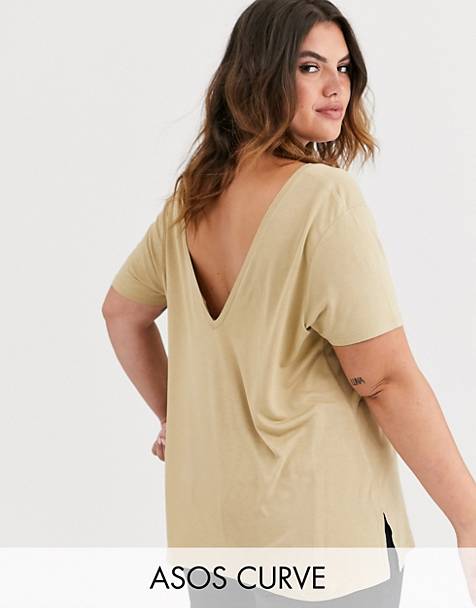 Classic Plus Size Jeans
LANE BRYANT
I like my jeans to be distressed but I also enjoy a classic pair of straight leg and skinny jeans. In my opinion Lane Bryant has some of the best plus size jeans on the market. Especially their super stretch jeans. You can go down an entire size in them.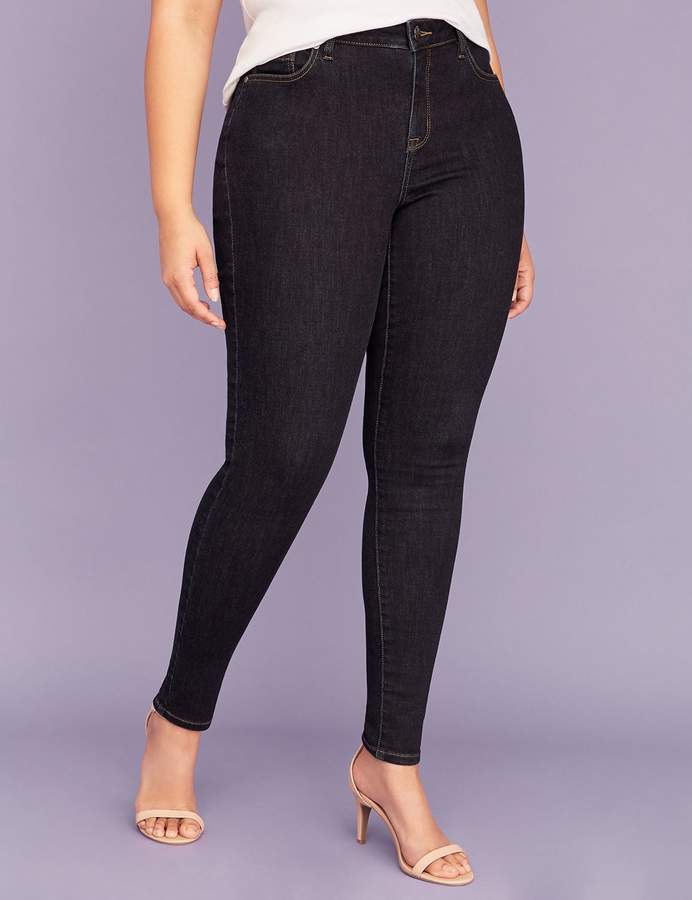 FASHION TO FIGURE
If you're looking for trendy jeans, then Fashion to Figure is a hot spot for trendy jeans. Plus the fit is always on point. Their jeans offer the right amount of stretch and they hold their structure.
Basic Turtleneck
AMAZON
Since its winter, every plus size girl needs to have a turtleneck in their wardrobe. If you're looking for something lightweight and easy to layer, then ya'll have to checkout Daily Ritual from Amazon. Their plus size basics are affordable and comfortable.
Denim Shorts
TORRID
For the past couple of years, I've been getting all of my denim shorts from Torrid. I have not seen any other plus size brands offer the variety in denim short the way Torrid does.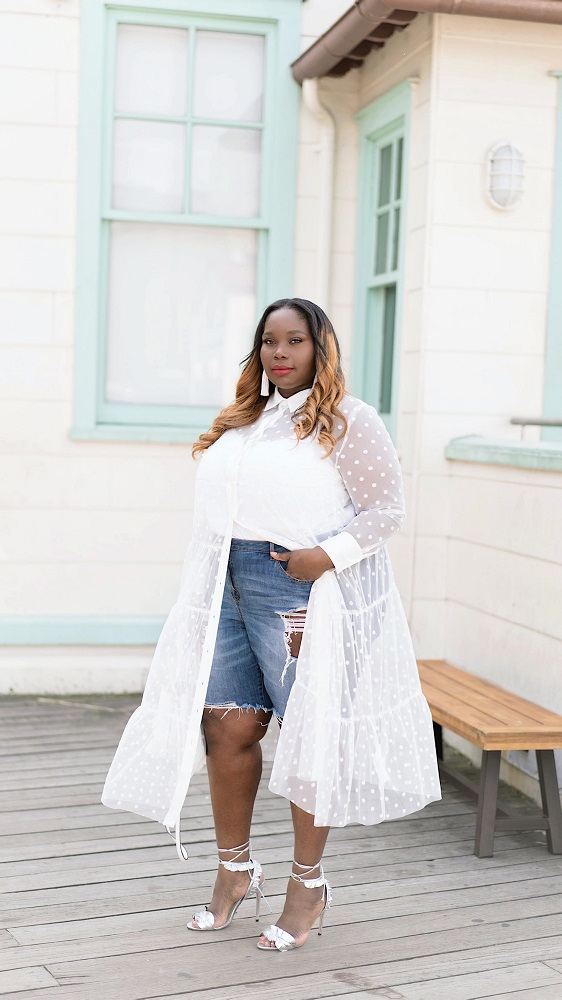 The Body Con Dress
A basic sexy body con dress is just as essential as a plain white tee. Fashion to Figure has one of the most affordable and sleekest midi body con dresses that you can wear all year round. Wear with a blazer to work or throw it on with some sexy heels for a night out. The dress also comes in an assortment of colors.
Essential Pants
Let's talk trousers for a minute. When it comes to plus size pants that fit well and are made of quality, Eloquii's kady pants are it. The cool thing about the Kady pants is that they're double weave, they come in a ton of prints and colors, and you can get them in 3 different fits ranging from curvy to more narrow hips.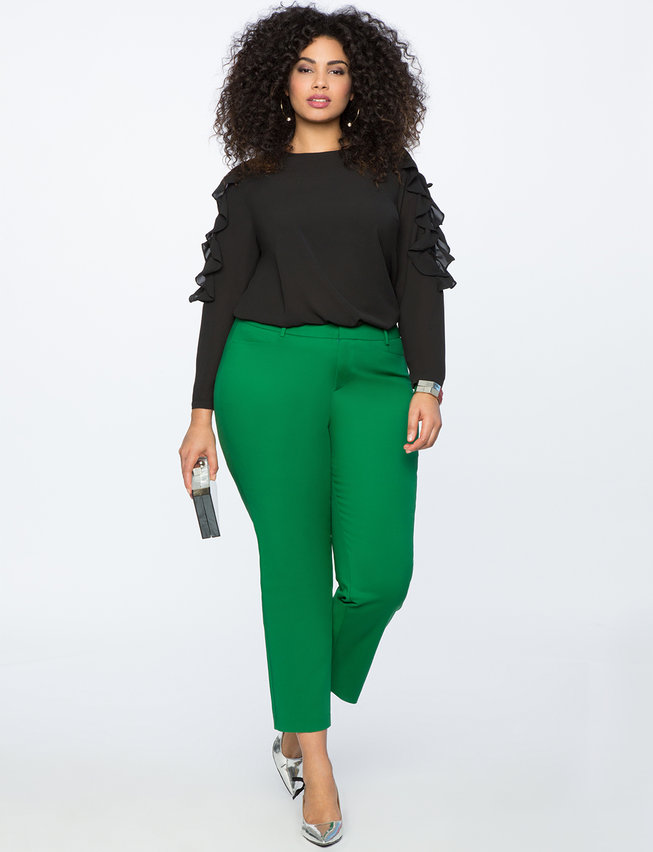 Plus Size Basic Crop Tops
Depending on your personal style, a crop top can be a wardrobe essential for you. Rebdolls has a slew of plus size basic crop tops in quite a few different colors and prints.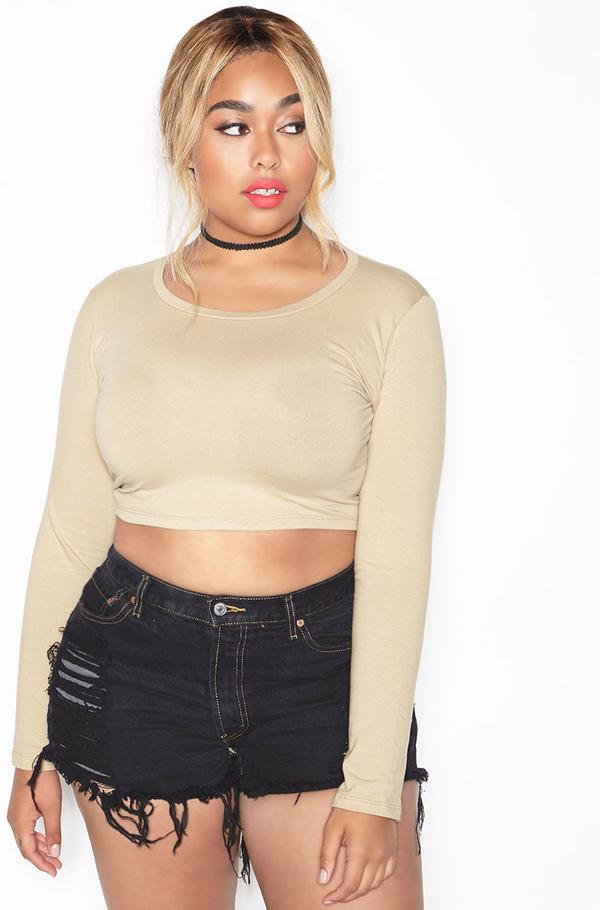 When it comes to basic button down shirts, Talbots is an excellent resource for plus size women. The quality and fit is amazing.
Classic Button Down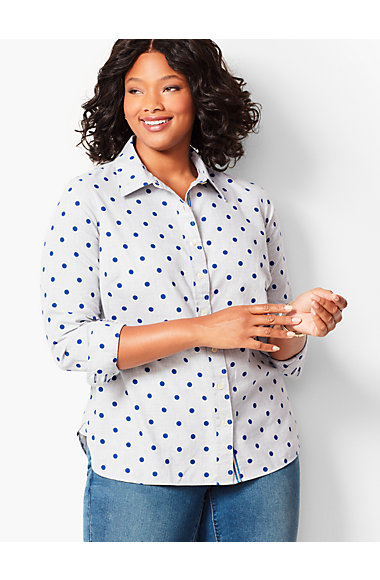 Plus Size Denim Jackets
Simply Be has some amazing plus size basics. Especially their outwear. A denim Jacket is a must have wardrobe essential.