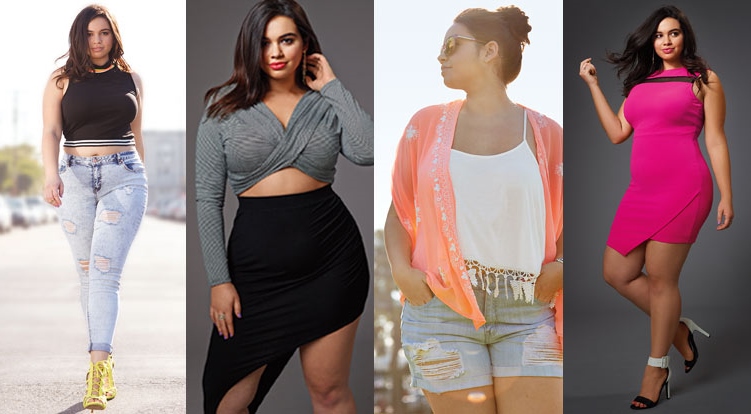 Hey curvy girls all over the world,
So, you may have heard or maybe not, but Charlotte Russe, the junior teen clothing company has finally launched their plus size line and they're offering the same styles you see in their junior sizes. I remember being in college and going into a Charlotte Russe store as a plus size girl was not easy. During that time I was between a 12 and 14 (more on the 14 side). I remember only being able to fit a few tops and maybe a dress, but it had to be an oversized dress. I couldn't help but think to myself at the time, man I wish they offered a full junior plus size range. Who would've thought that years later, that wish would come true.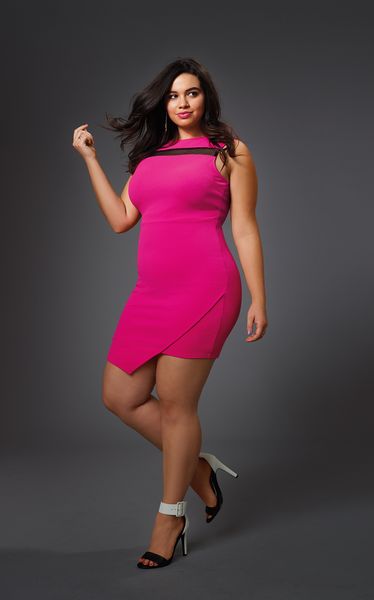 The truth is that more junior brands like Charlotte Russe should be offering a plus size range. Young girls should not have to shop in the same stores as their momma's. They should be able to have cute clothes just like their non plus size friends.  The plus size line for Charlotte Russe has been in the making for awhile now. The company made sure that the same items you see in size S-L is now available in size 1X-3X. They also did not skimp on the style. Many of the plus size pieces are trendy and from what I've heard, the sizing is forgiving. Meaning a 2X is really a 2X and doesn't fit like a 1X. Oh and before I forget, you can also shop plus sizes in store too. Yup!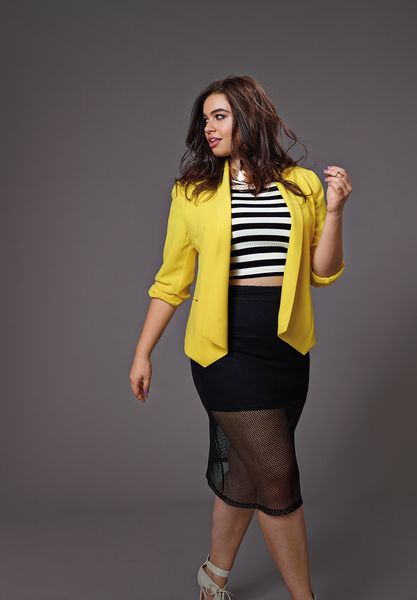 The line actually launched last week but this week is really the official kickoff and to make sure you give it a try, they're offering 30% off the plus size collection and you don't need a coupon code.
Below are some of our favorite pieces and you can shop the new plus size line HERE
Since it is still a junior size line, I would say size up just to be safe.
Color block Asymmetrical Dress $32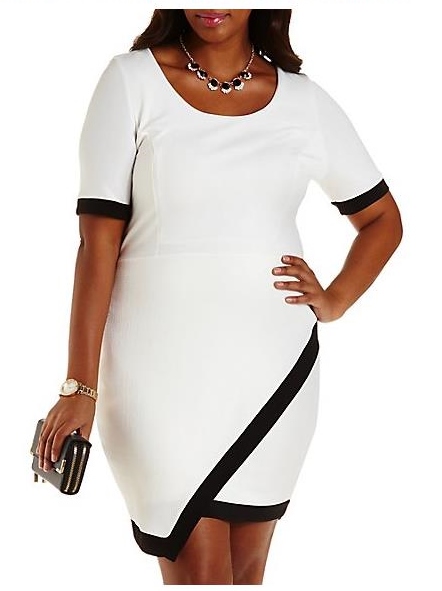 Plus Size Draped Skirt $21.99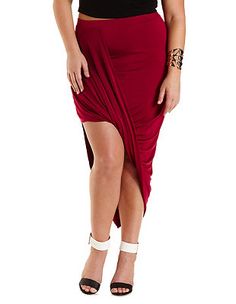 Ruched Wrap Dress $27.99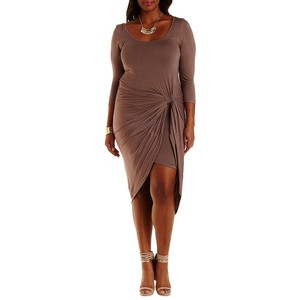 Button Up Lace Dress $32.99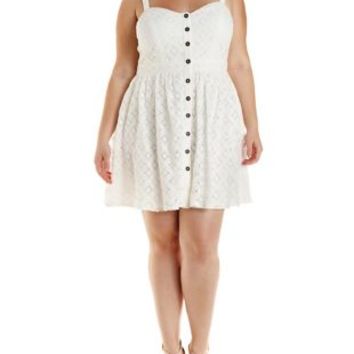 So, what do you guys think, cute, right?! 
.
 * Please note that this post was sponsored by Charlotte Russe. All opinions are my own.