A Shopping guided for extended plus size clothing above a size 24.
As a size 26/28 woman, shopping for plus size clothing is a challenge and often leaves many of those women feeling ignored and not worthy of fashion.
While plus size clothing has improved over the last decade, not every brand offers above a size 24 and some of those that do, offer matronly styles that are not current or fresh. Fashion is very personal and your style is a way for you to express yourself. When you're a plus size woman who is sized out of many plus size stores, it is not a great feeling at all.
I'm a firm believer that fashion is for everyone and we are all worthy of having fashion accessible to us. So I wanted to share the best places to shop for plus size clothing in sizes 24 and above to help in finding those perfect pieces you will love.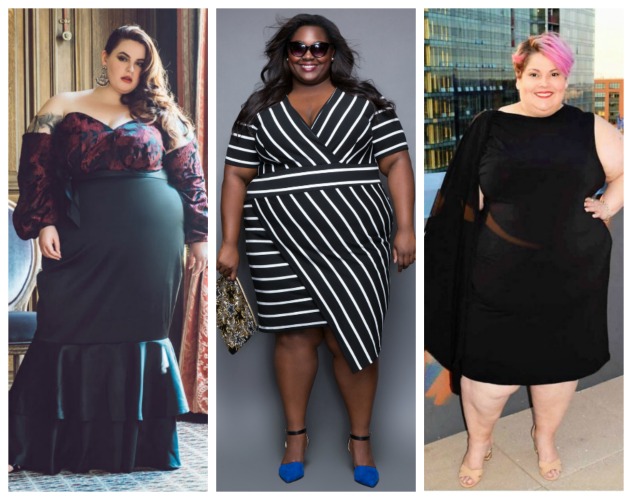 Extended Plus Size Clothing Above A Size 24
In my opinion, Old Navy doesn't get as much attention as it should because they carry more basics than trendy clothing. However, if you're shopping on a budget and looking for quality basics, Old Navy's price points are great. I have personally found their fit to be generous and true to size. They offer clothing up to size 4X and 30.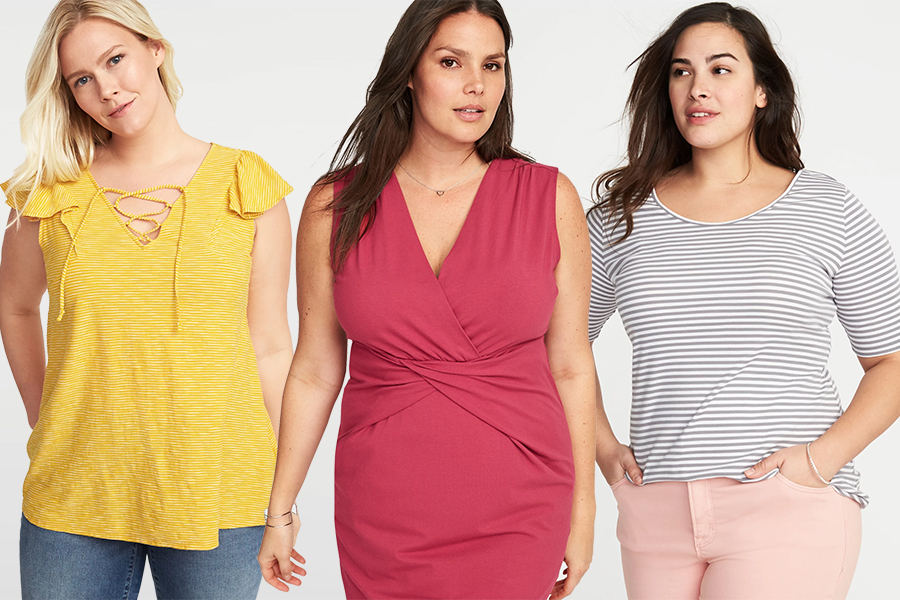 Best Buys: Jeans, pants, comfy dresses and tees. They have the best high-waist skinny jeans I have ever worn. They fit my 23″ calves and didn't gap out at the back. Their infamous Pixie Pants fit nicely and they offer petite and tall lengths as well. You can shop New Arrivals here.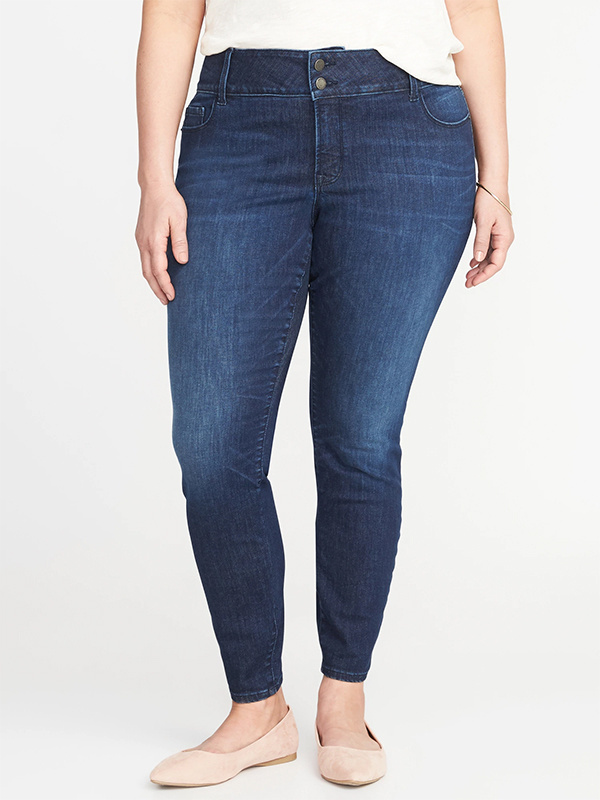 Target's online offerings are so much better online than in-store. I usually shop online, have it shipped to the store and try the items on there so if I need to return anything, I can do it on the spot. Target is all about trendy items at affordable prices. They offer up to 4X and 26W on most items, including their in-house brands. You can shop New Arrivals here.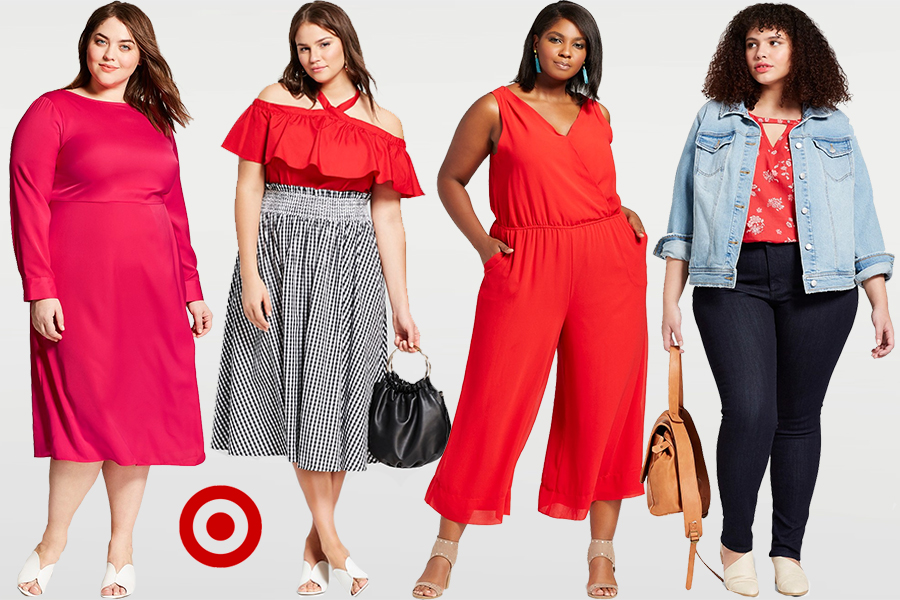 Best Buys: Their in-house brands are simply fabulous! Who What Wear, A New Day, Universal Thread and Ava & Viv all offer stylish and trendy pieces that are worth checking out.
This retailer generally caters to an older customer. However, I have found some trendy gems and closet staples at Catherines that has showed me that they also have styles for that woman under 40 as well.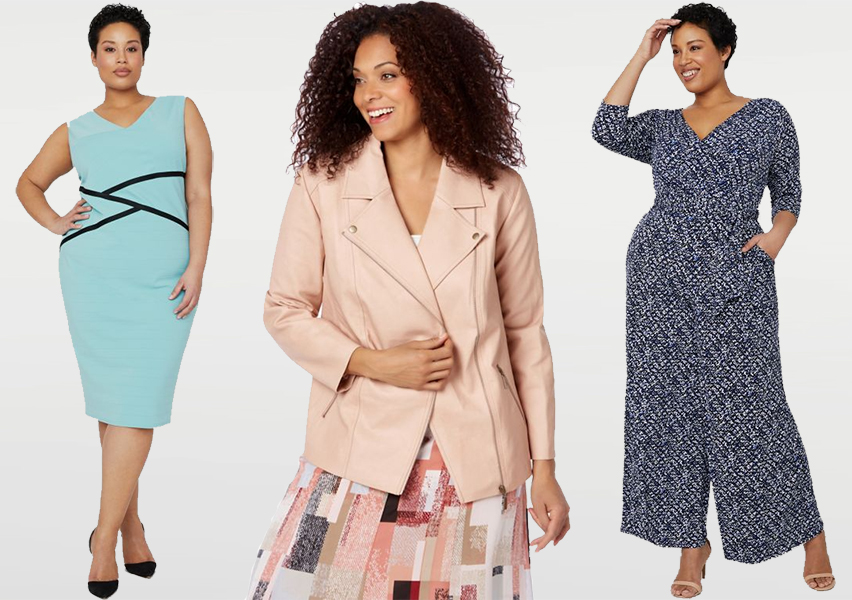 They offer up to a 5X and 34W and their fit is generous. I have sized down to a 24 in their jeans and their 3X is the equivalent of a size 26/28. So be sure to check their size chart when ordering. Their Curvy Collection and Black Label Collection are gorgeous trendy pieces and really stand out. You can shop New Arrivals here.
Best Buys: Their Right Fit Curvy Jeans are the only jeans I can wear without a belt because they have an elastic back to prevent gap outs. I have owned a pair for almost 4 years with no wear or tear. They also carry classic pea coats and other warm styles so this is key for those looking for outerwear above a size 3X. They're also my go-to for wide comfortable but cute shoes, tees (their Suprema tees are so soft) and soft shapewear.
Torrid has been around for almost 20 years and it has been the place for plus size women to find edgy styles, novelty collections and most recently, coveted swim styles and runway looks.
The retailer has evolved greatly since its beginnings, offering more trendy styles while still retaining their novelty items such as Hello Kitty, Dr. Who and Wonder Woman collections, graphic tees, retro styles and accessories that they are known for. They offer sizes 00 to 6, their equivalent of a size 6X, which translates to a size 30 for them. You can shop New Arrivals here.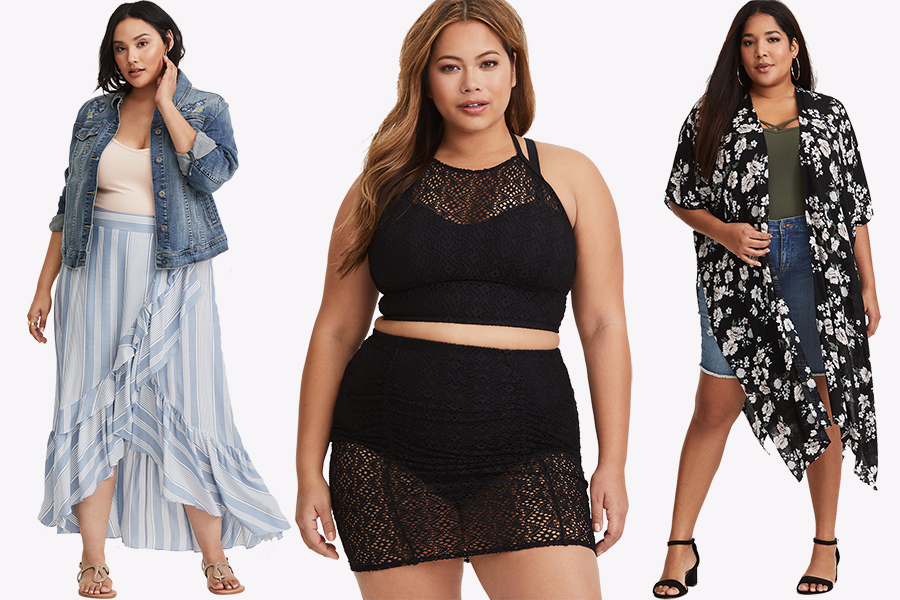 Best Buys: As I mentioned, Torrid is known for their sexy swimwear in sizes up to 6, graphic tees, novelty collections and gorgeous dresses. I also love their leggings, which they offer in several colors and prints at a low price point.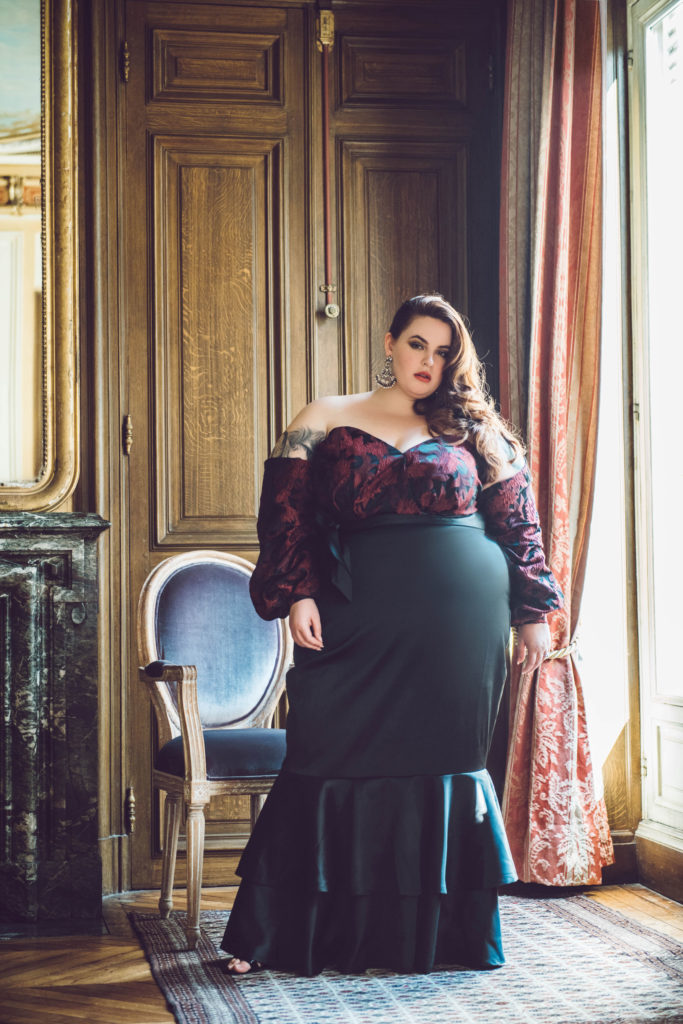 Eloquii has been a favorite with plus size fashionistas since its relaunch a few years ago. They added size 26/28 shortly after their launch but that size is not available in all the styles they sell. However, they recently announced that in Fall 2018, they will not only offer every style in a size 26/28 but will also offer size 30/32! You can shop the latest in size 26/28 here.
Make sure to check the description to see if the item has stretch or not. The size 26/28 has been a hit or miss for me because I have large upper arms that measure 21″ around. So I am looking forward to being able to size up to the 30/32 when needed.
Best Buys: If you're looking for chic workwear, Eloquii has you covered. They also have launched swim and lingerie, which have been getting rave reviews. For me, I love their iconic Kady pant and their Olivia jeans are amazing. Their tee dresses are also great. They also carry a nice assortment of fashion belts up to size 26/28.
Avenue is another retailer that has been around for decades. They, like Catherines, can sometimes be geared towards an older customer. However, they have been stepping their game up in the last few years to offer more trendy styles, chic workwear, great-fitting jeans and quality activewear in sizes up to 30/32. You can shop their New Arrivals here.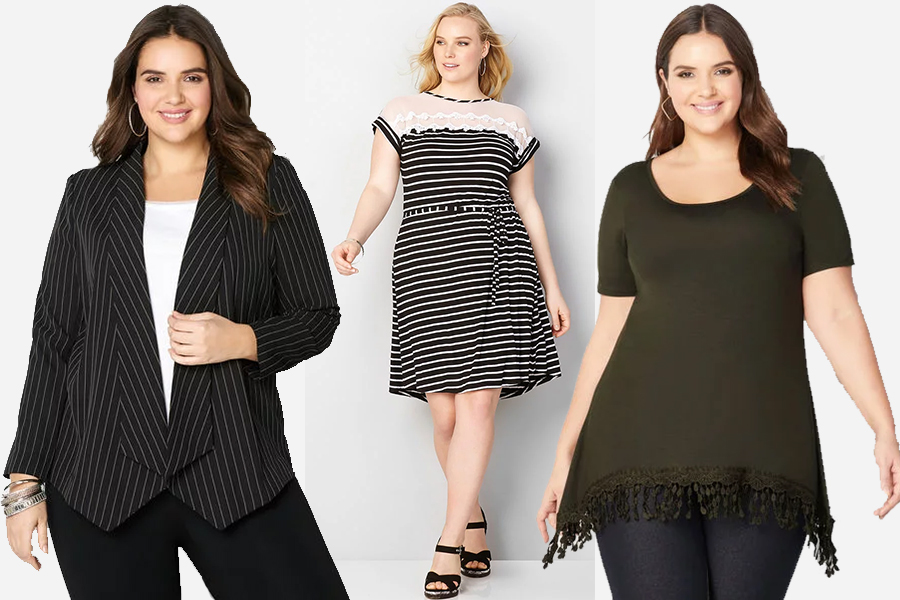 Best Buys: Avenue's jeans are amazing, especially their Butter Denim. I also love their activewear, which is generous in fit. They also offer pantyhose and panties in sizes up to 5X and their Cloudwalkers shoe brand is perfect for those of us who want comfy shoes that still look chic. If you're looking for workwear, Avenue is a must to check out.
Honorable Mentions
Yours Clothing: offers up to size 32/34. It's a UK company so make sure you have your country selected to see the correct prices in your currency and sizes for your country.
Ashley Stewart: This brand now offers up to a size 34/36 in clubwear, jeans, #churchflow styles, workwear, swim and much more.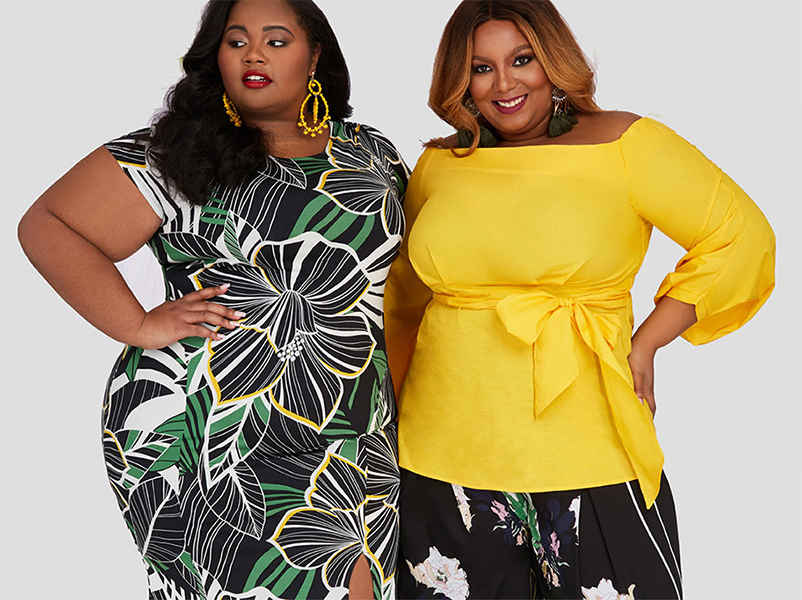 JC Penney: Their Boutique+ collection runs up to a 5X and they even did a collection with Project Runway that was available in up to 5X too!
Lane Bryant: Who doesn't know Lane Bryant? They've been around for decades and I personally love their designer collaborations because never in a million years, did I think I would be wearing a Christian Siriano piece or Prabal Gurung in over a size 24. So kudos to Lane Bryant for that. I pray for the day they extend to a size 30/32 because if the 26/28 doesn't fit, there is no option to size up to.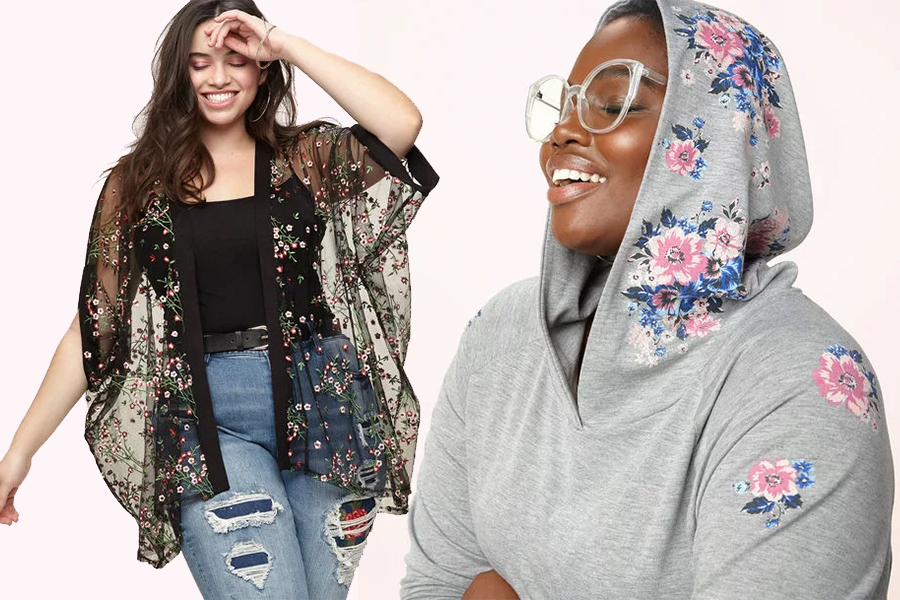 Loralette: Avenue's little sister is geared towards the younger set but their clothing is so trendy and cute that I want it all and I'm over 40. They recently added size 4X to their range – YAY!
Lands' End: If you're looking for quality outerwear and basics that are durable and functional, this retailer has it all, up to size 5X. They even carry wide width snow and rain boots.
Curve Girl: This new brand on the scene has gorgeous dresses and gowns in up to size 46 and their price points are very affordable. I'm talking gowns under $100. Yes!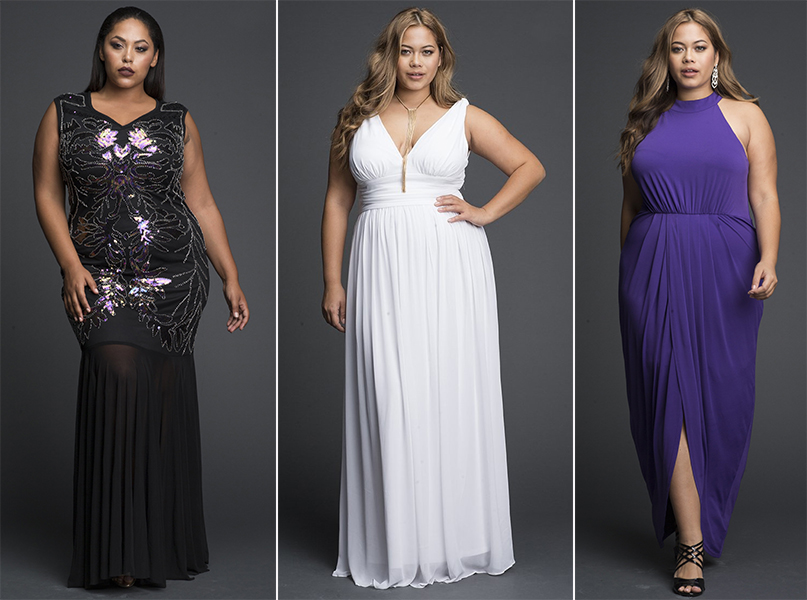 SWAK Designs: You can find the most comfy but stylish dresses, tops and bottoms in sizes 14 to 36 at SWAK. Their convertible dress is always a sell-out.
Simply Be: Most of Simply Be's assortment is sizes 8 to 22 but you can find some gems that run up to size 28. Also, they carry knee high boots in wide widths and extra wide calves. I found boots that fit my 23″ calves at Simply Be.
Universal Standard: This contemporary fashion brand is known for their elevated basics and their price point is not cheap but well worth the money. They currently go up to size 26/28 but plan to expand to size 32 in the fall.
Rebdolls: This fast fashion brand offer sexy and on-trend styles in up to 5X at low price points.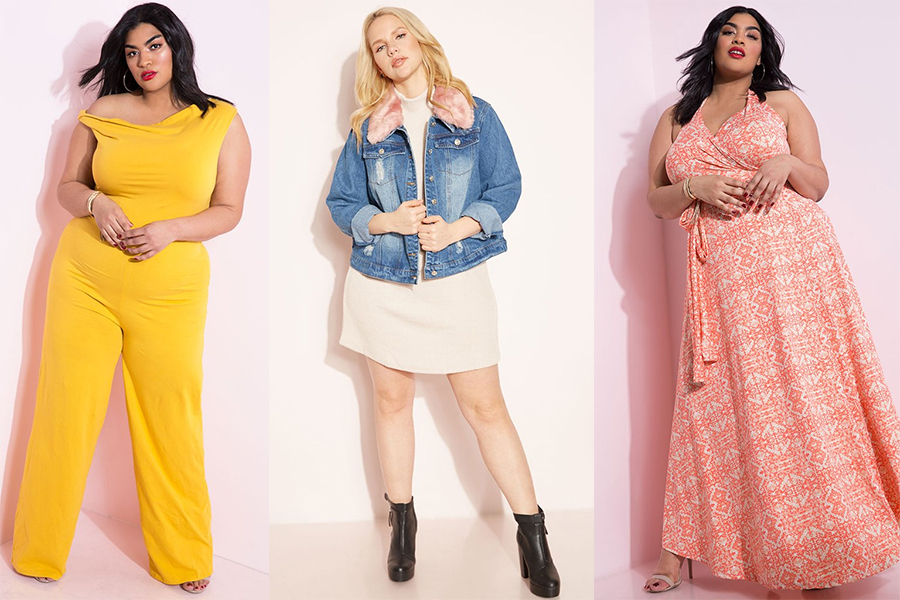 Society+: Created by size 26/28 blogger Jessica Kane, this brand offers stylish clothing including sequin skirts, tutus and crop tops in up to sizes 30/32.
If you're seeking cocktail dresses or special occasion styles over a size 3X, definitely check out:
Looking for activewear and/or swim? Juno Active, Alpine Butterfly Swim and Rainbeau Curves all offer above a size 3X with the first two going up to 5X.
Plus size clothing subscription service Gwynnie Bee is also a great way to try designers and brands who don't usually offer above a size 24, with the option of returning the styles you don't want to keep. Gwynnie Bee requires them to offer up to a 32. They currently carry brands and designers such as Nicole Miller, Catherine Malandrino, London Times, Leota New York, SLINK Jeans, NYDJ, LOFT, Rachel Antonoff and Tracy Reese in sizes up to 5X and 32.
Is your favorite brand missing from the list? Are you looking for something in particular above a size 3X that's not mentioned here? Drop a comment below and let me know!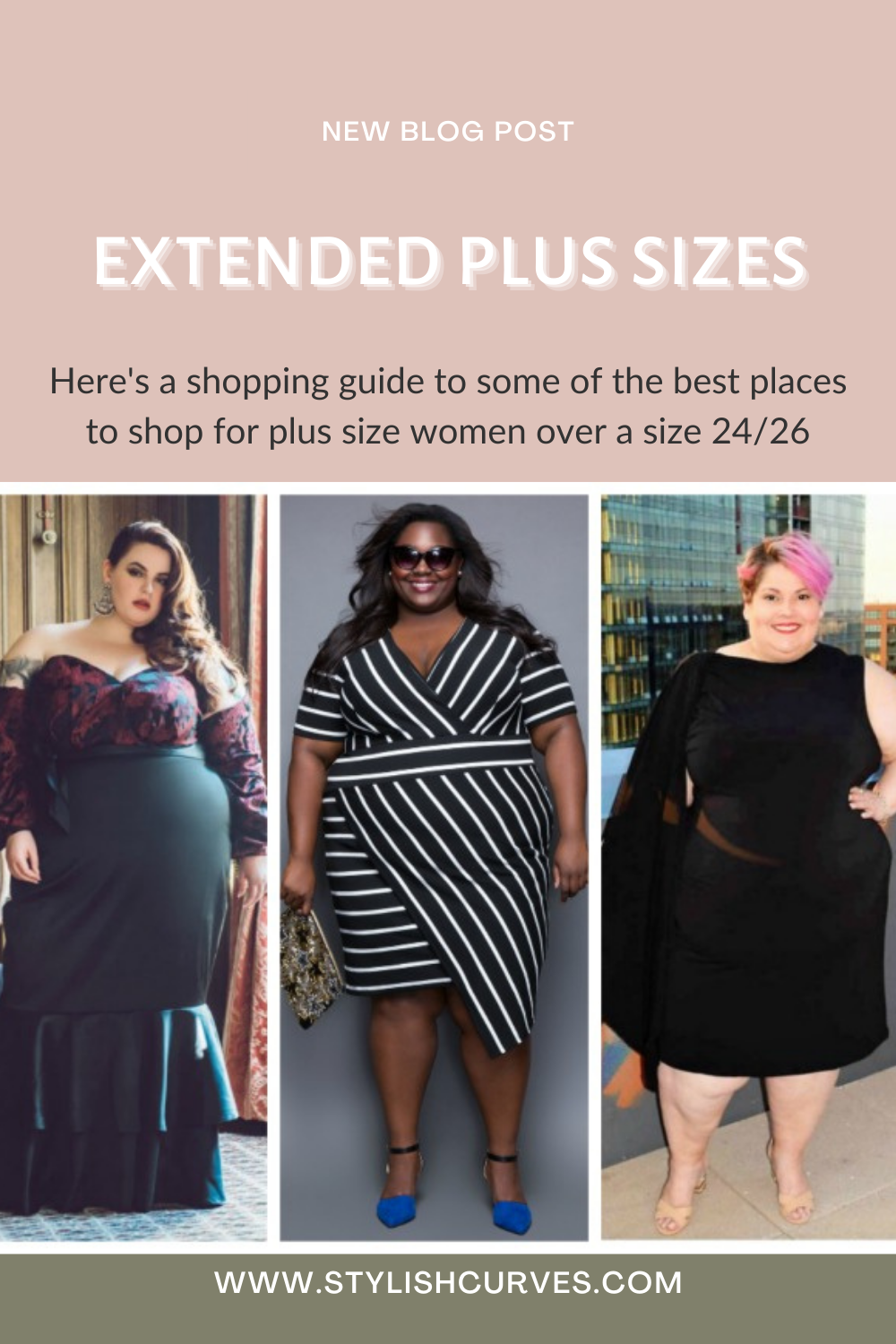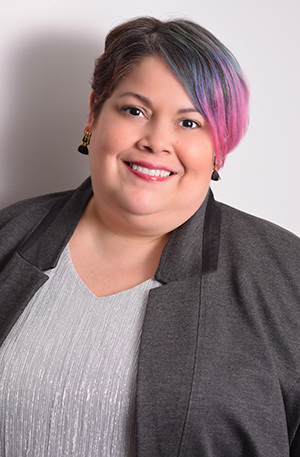 Marcy Cruz is a New York City-based freelance writer, body positive advocate, fit model and educator. Her blog, Fearlessly Just Me, is the go-to blog for women seeking inspiration in fashion, body confidence, traveling and more. Marcy shares her journey in conquering her fears, living life fully and venturing outside of her comfort zone as a woman who is above a size 24 and over the age of 40. You can follow her on Instagram here.