Lizzo's Shapewear Line Yitty Is For All Bodies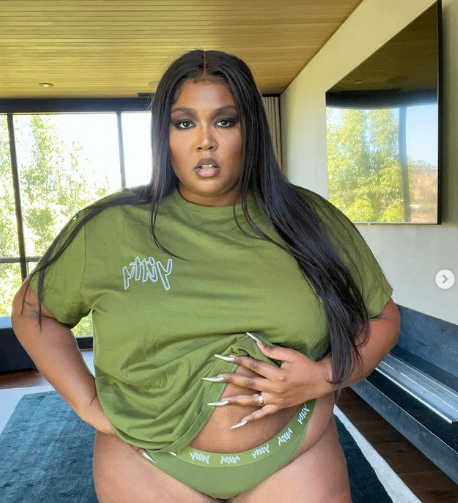 Our girl Lizzo has been one busy woman. In the midst of making chart topping hits, Lizzo was creating her very own shapewear line. This week on Instagram, she announced the launch of Yitty. A size inclusive shapewear line backed by fabletics.
In one of her latest instagram posts, Lizzo said, "This is a dream 5 years in the making. Yitty shapewear you can wear underwear, overwear, anywhere"
Lizzo's Shapewear Line Yitty
Yitty shapewear will include 3 different lines. There will be a collection of seamless garments, mesh, and everyday lifestyle pieces. The best news about Yitty shapewear is the size range. It will come in sizes 6X-XS.
Yes, you read that correctly. Because we are so use to seeing larger sizes last, Lizzo purposely put the smaller size last. She confirmed it in a recent Tik Tok.
I think this is a great move for Lizzo. She is the face of body acceptance and always represents for the big girls. In addition, this could also be Lizzo's billionaire status ticket. Much like Rihanna and Kim Kardashian, stepping into the fashion and beauty industries has proven to be a lucrative move.
Although Spanx and Skims has the shapewear market on lock, I think there is still room for Lizzo's shapewear line to come and get a piece of that multi-billion dollar pie.
Especially if the garments are executed right and they truly fit larger plus size women well.
In an interview with CNN, Lizzo had this to say about her new size inclusive shapewear line, "Instead of thinking about size in this linear way, we're thinking about it on a spectrum where everyone is included. Everyone's size is just their size. It's not high, it's not low. It's not big, it's not small. It's just your size."
April 12th is the official release date of Yitty shapewear. You can sign up to be notified HERE
Will you be trying out Lizzo's shapewear line?